Canadian National Railway
Photos by Mike Condren
This shows some of the power at the engine terminal on the lake front in Toronto, ONT on Aug. 8, 1977.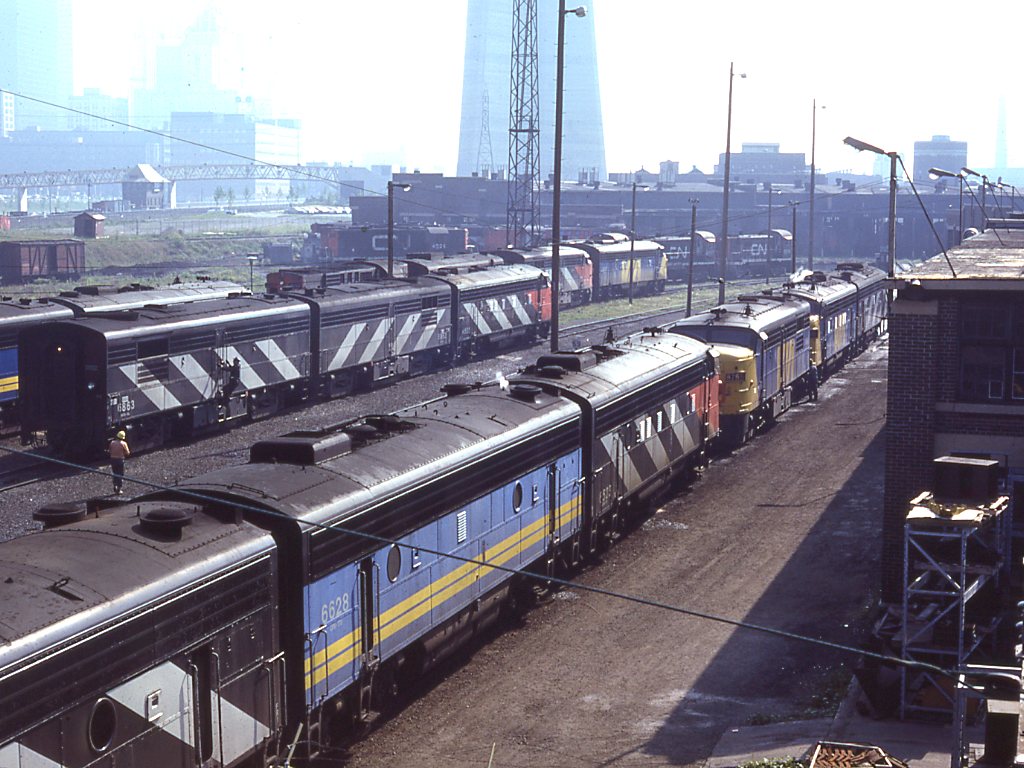 These units are outside of the roundhouse at St Albans, VT on the Central Vermont subsidary of the CN on Aug 14, 1977.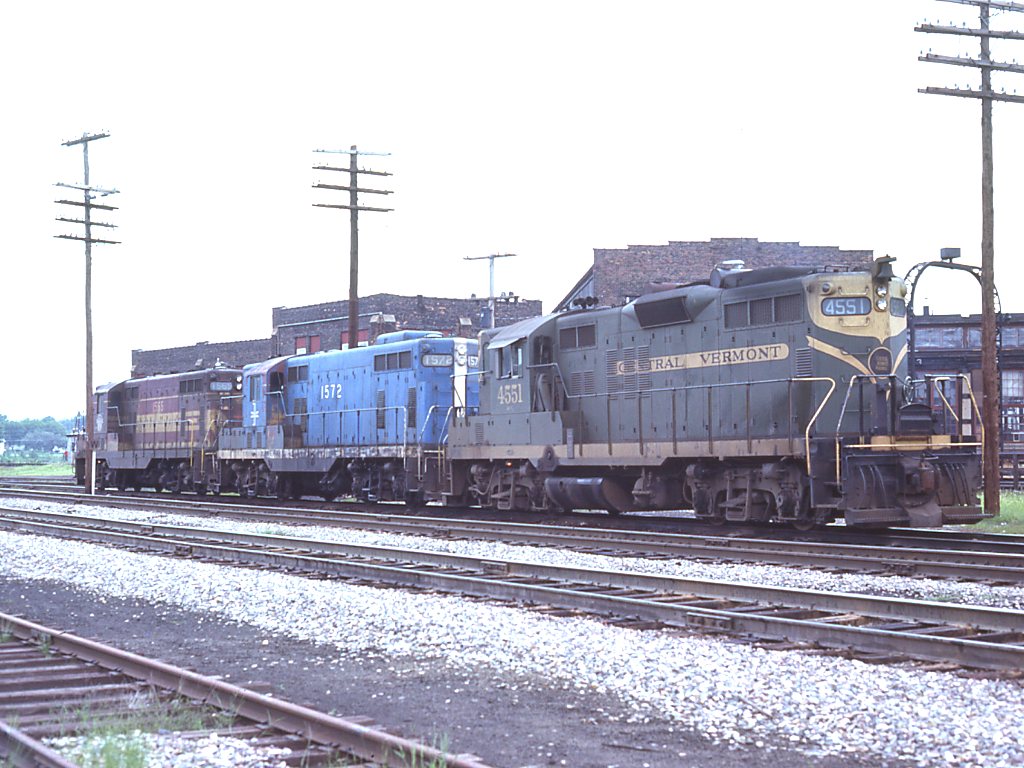 These DW&P units are on the Central Vermont in St Albans, VT on Aug 14, 1977.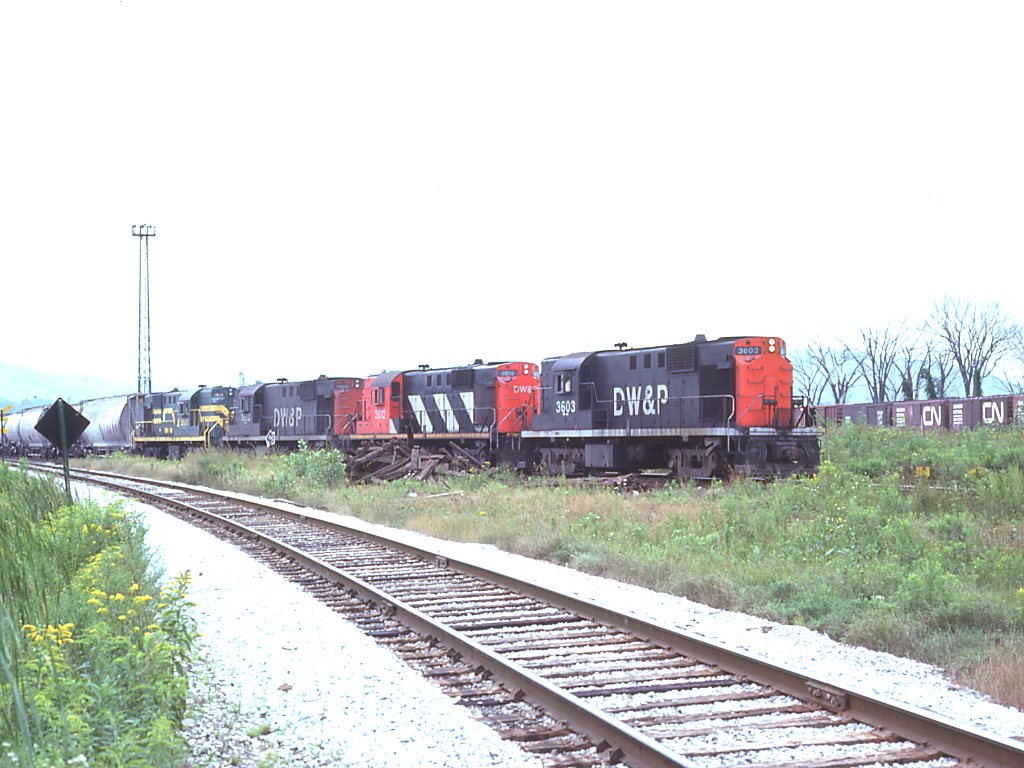 This Grand Trunk unit is seen on that subsidary of the CN in North Stratford, NH on July 1, 1963.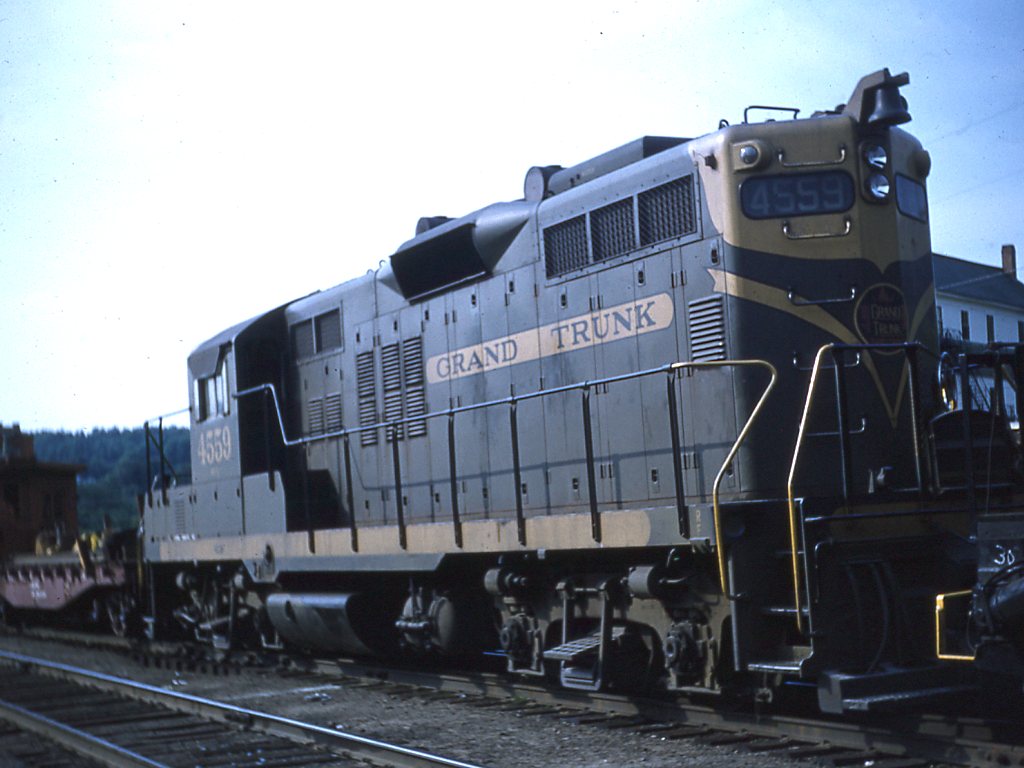 This GT commuter train is seen in the station in Detroit, MI on June 17, 1971.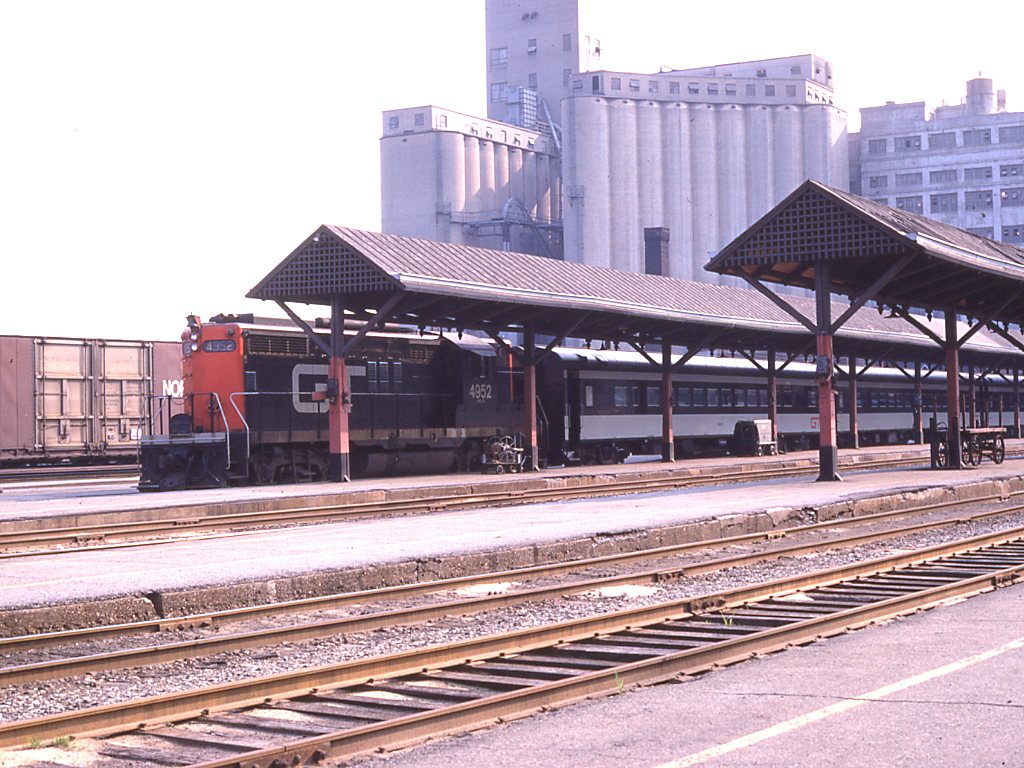 This page was designed and is maintained by Mike Condren
mcondren@cbu.edu.