Central of Georgia
Photos by Mike Condren
The "City of Miami" is seen at Tuscola, IL on the IC led by CofG #811 on Sept. 7, 1970.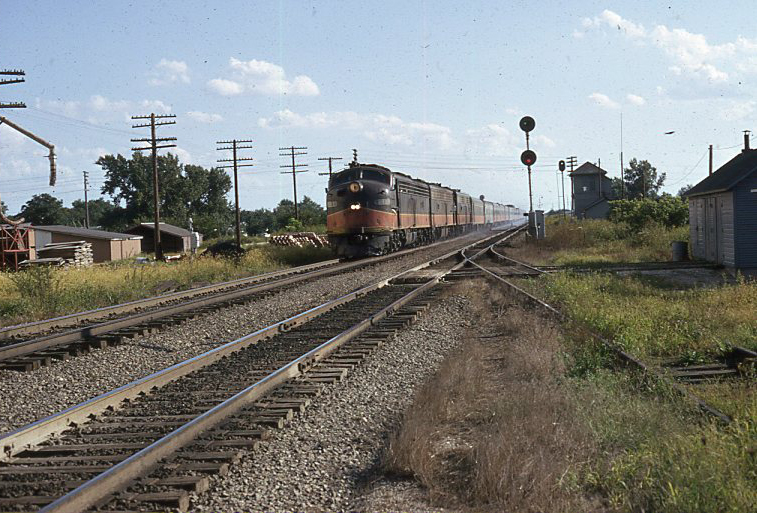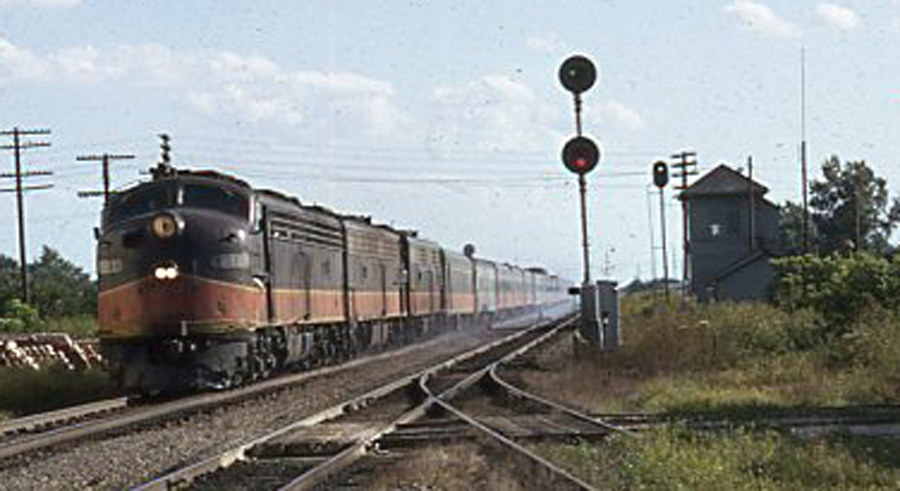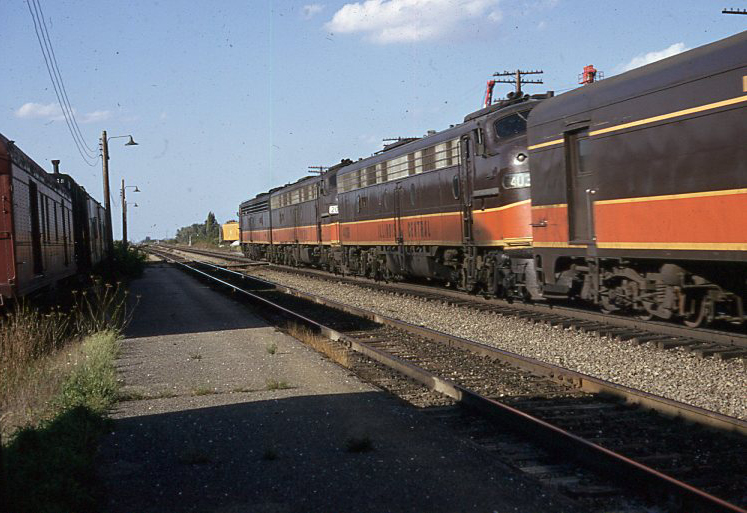 The IC "Mid-American" is seen heading north out of Effingham, IL on Sept. 7, 1970. The power was led by CofG #812. In this image the train is pulling away from us as we hit 80mph so we backed off our chase.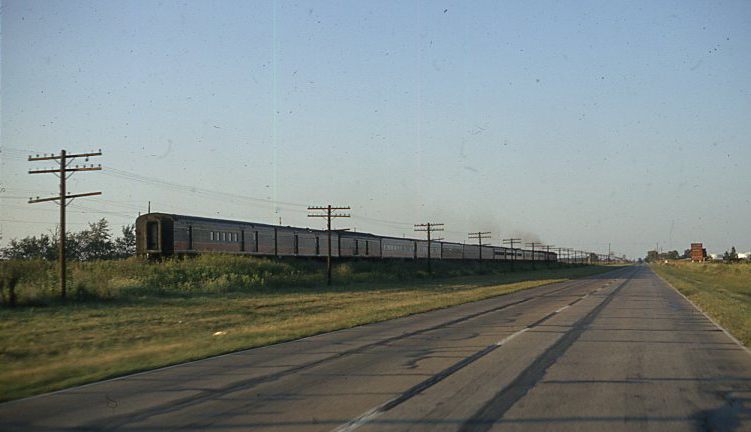 This page was designed and is maintained by Mike Condren.
Earlier issues of Recent Trains are available through the indexes.
If you would like to receive the next issue of Recent Trains,
request that your email address be put on the distribution list
by emailing me at mcondren@cbu.edu.