Denton County Transit Authority
by Mike Condren
Feb. 27, 2012
On Monday morning, I dropped Jan off at her conference in downtown Dallas. I then headed for I35E north in search of the RDCs on DCTA's (Denton County Transportation Authority) A-Train line. I finally found there track and got off I35E at Lake Dallas, TX and headed track side. Here we see a north bound train of 2 RDC-1s. Note the bright green LED signal about the cab end of the lead car in the going-away shot.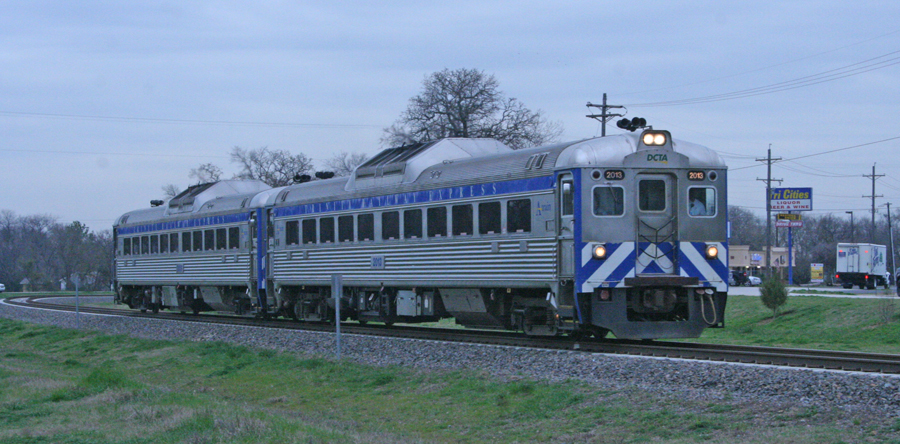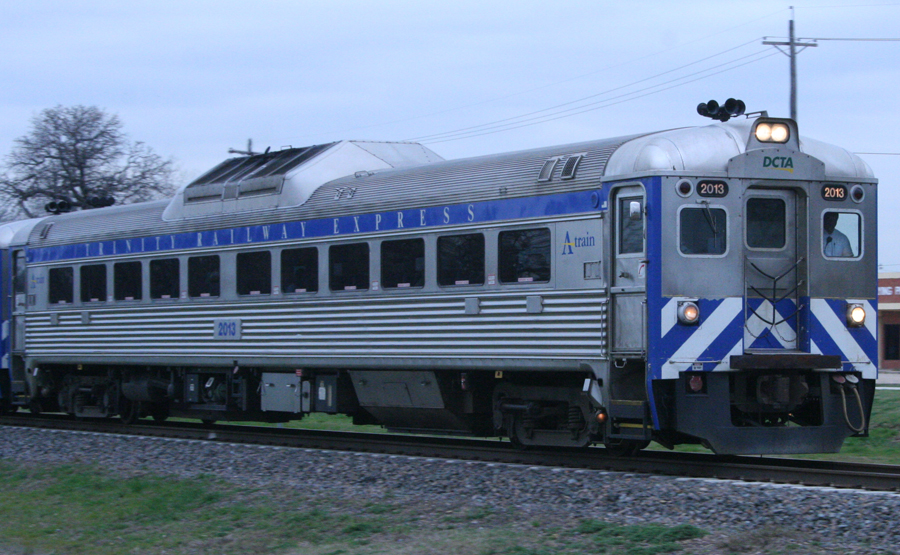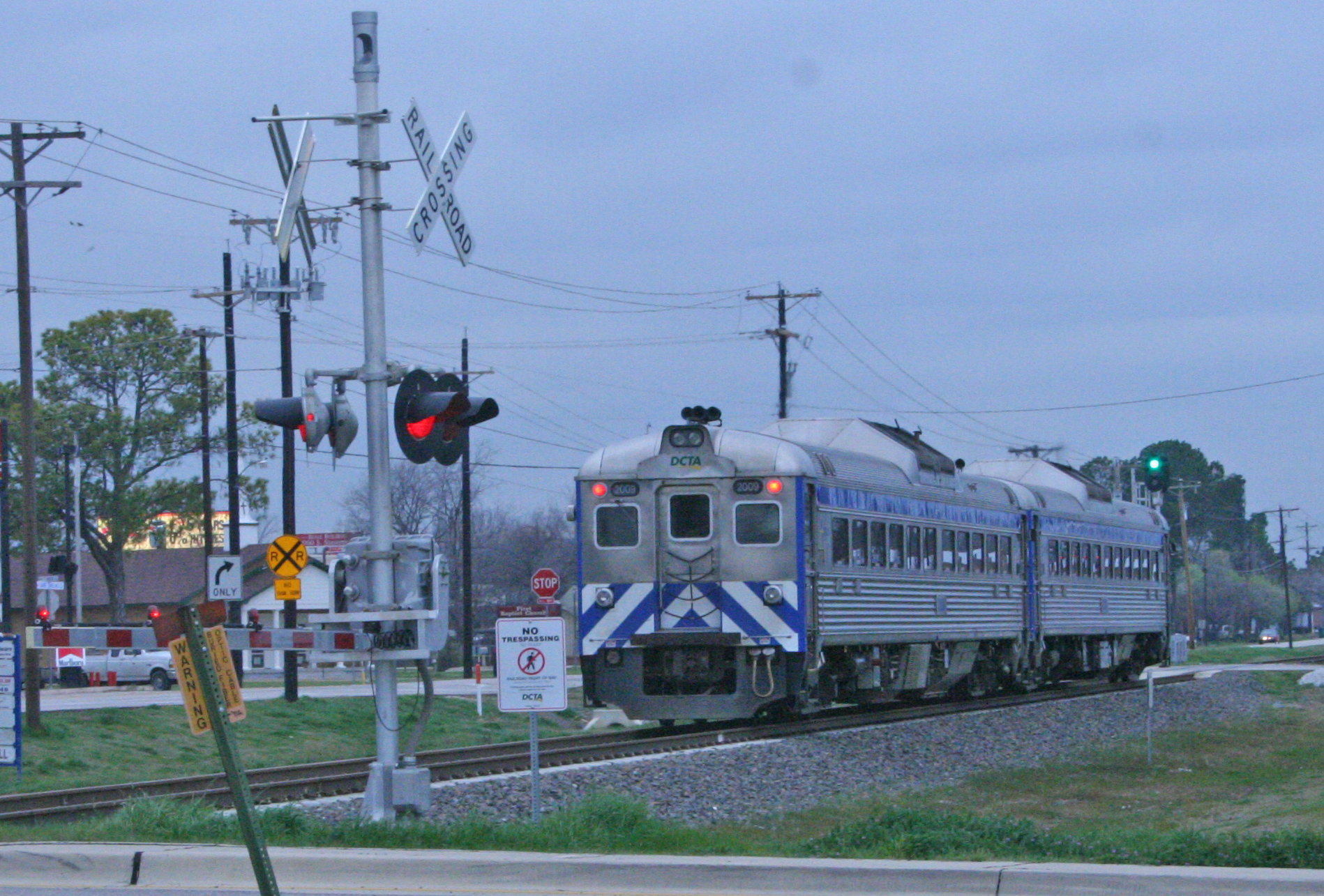 I then headed back toward Dallas and found this Park and Ride station in Old Town Lewisville, TX. Also seen is the schedule for trains at this station and the track looking north with a red signal denoting an approaching southbound train.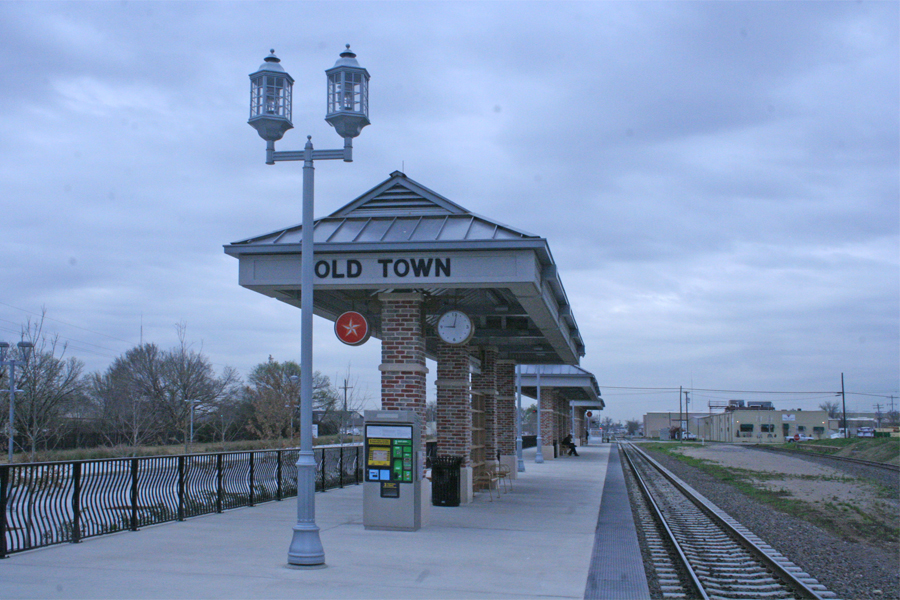 Here we see another train of RDC-1s heading for the Park and Ride at Trinity Mills in Carrollton, TX.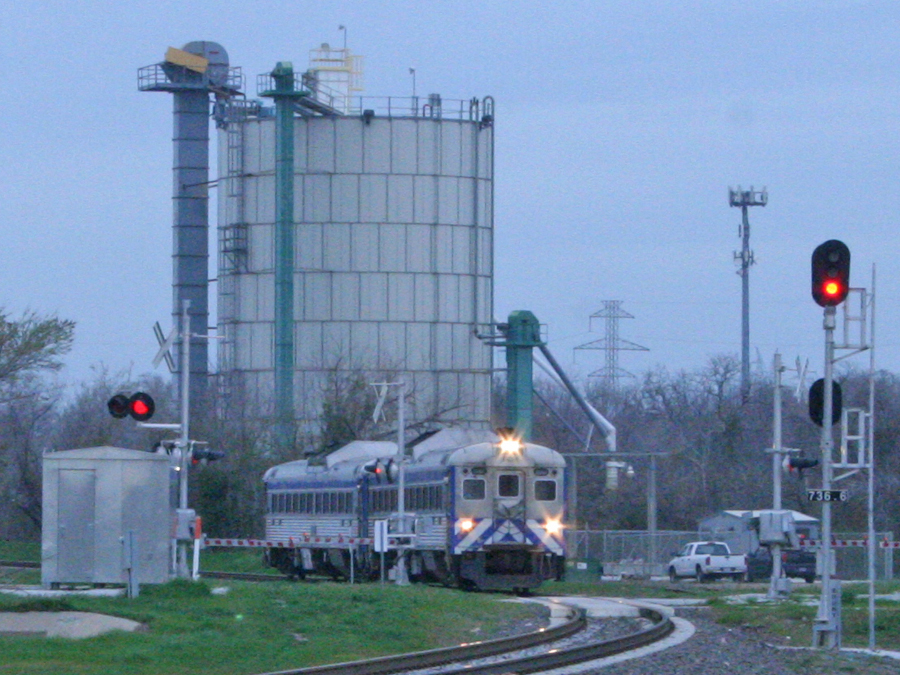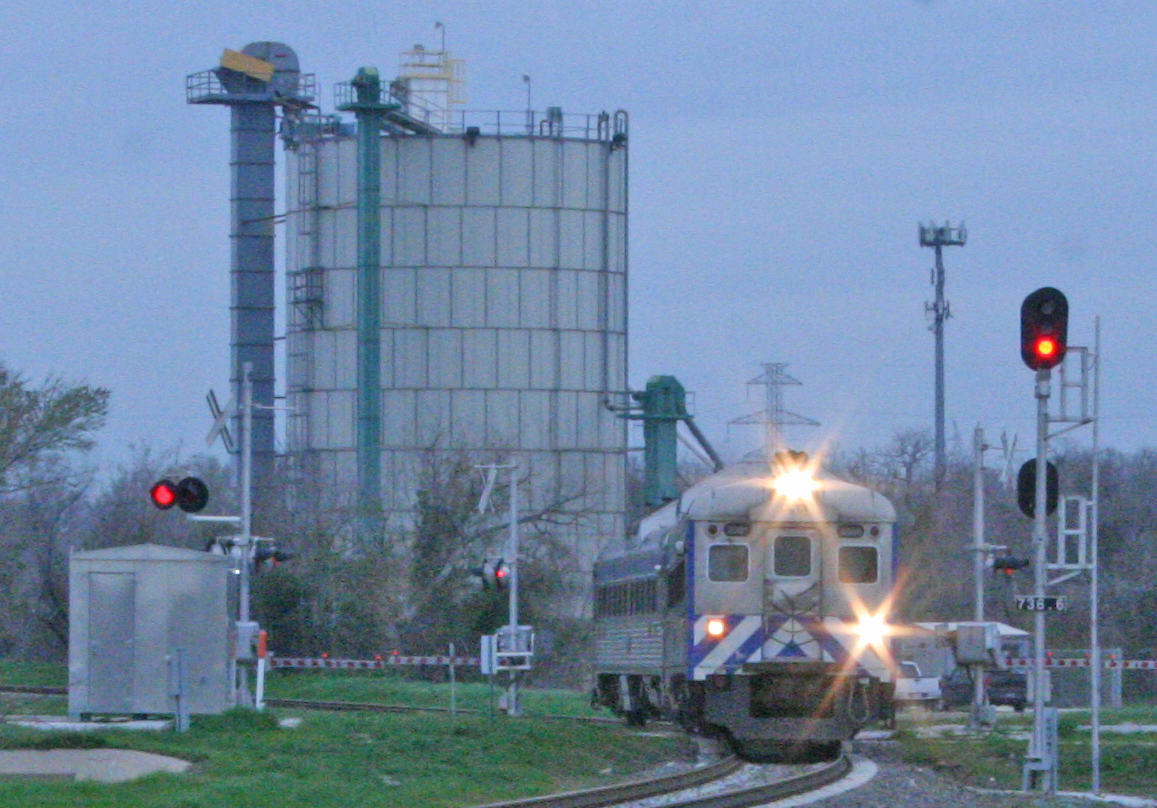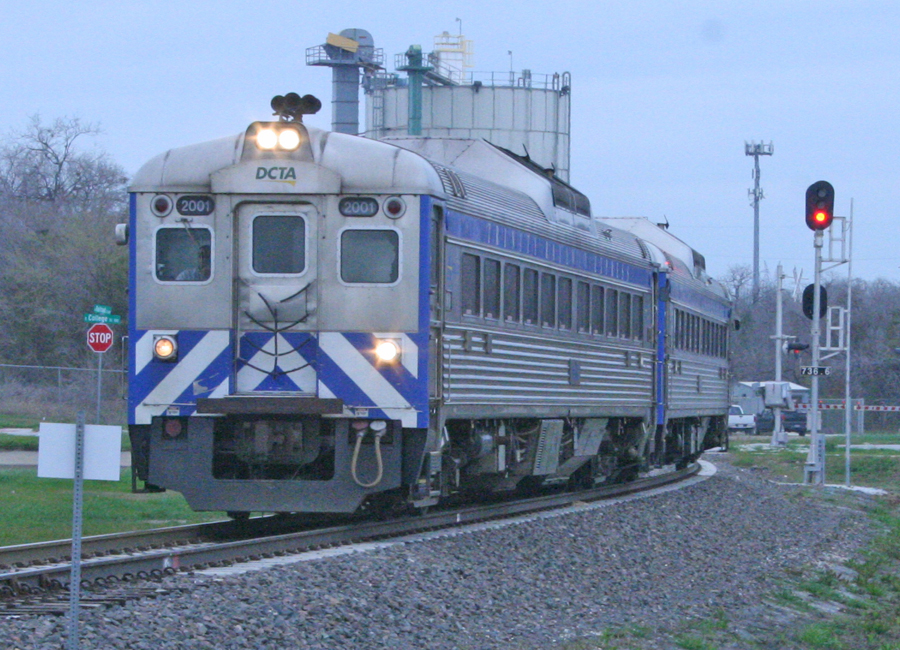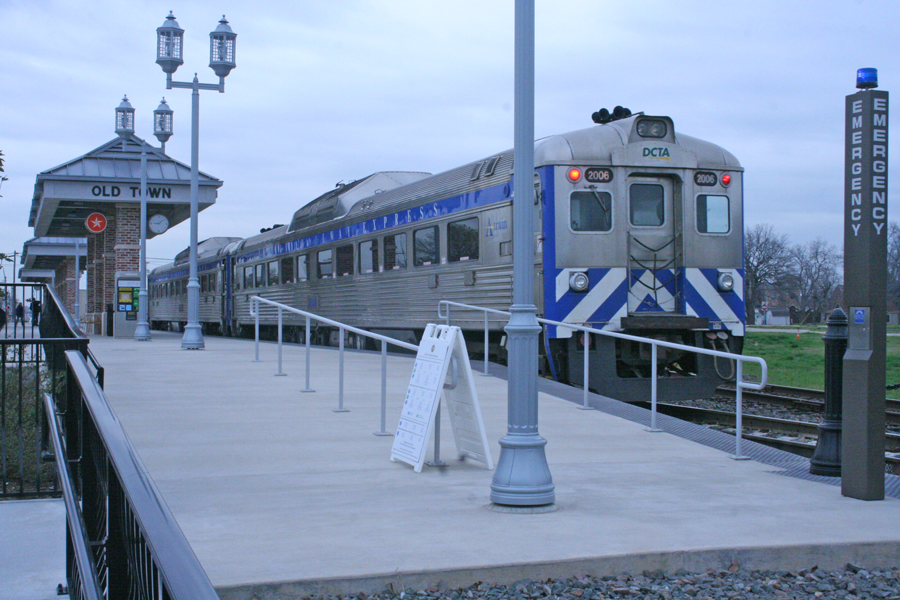 I got back into my car and reached the south end of the station at the intersection of Main and Railroad Streets. I would continue down Railroad Street for my next shots of RDC-1s and the DCTA shops.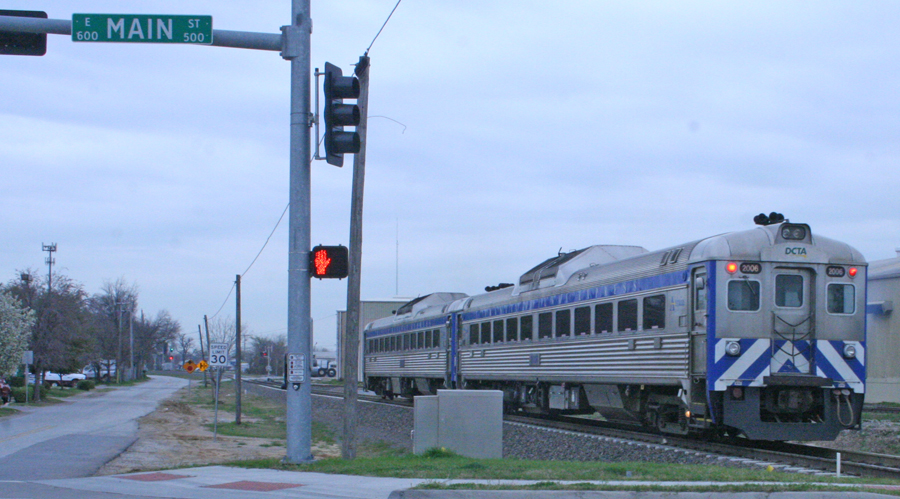 The Denton County Transportation Authority shops are located along Railroad Street, seen here paralleling the tracks, between the Old Town and Hebron Park-n-Ride stations.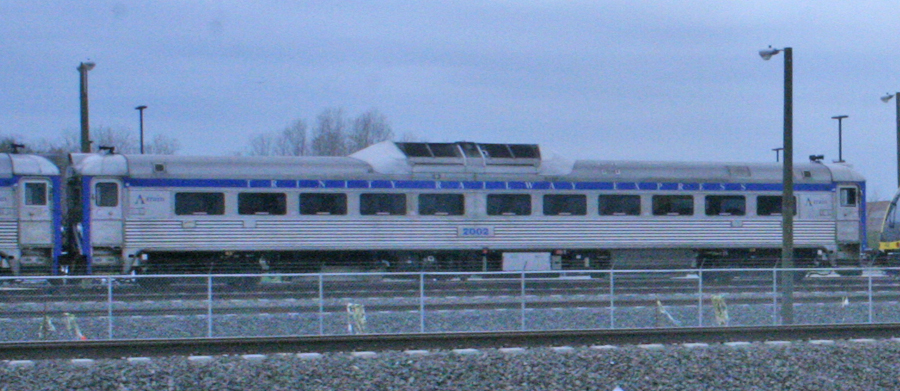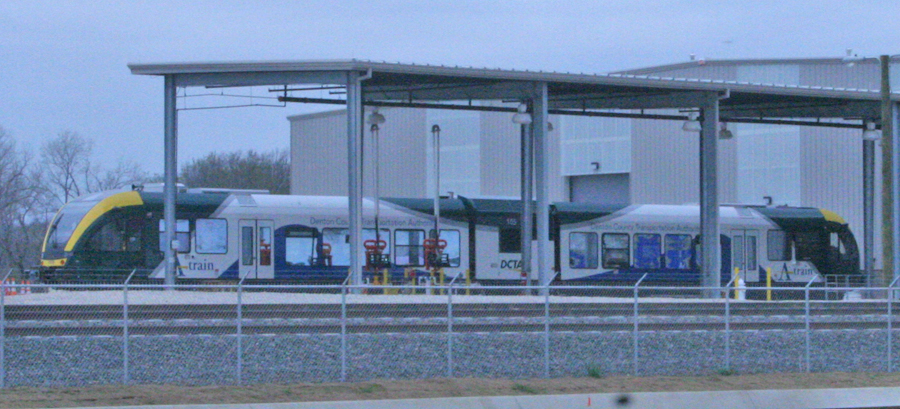 I caught this pair of RDC-1s just south of the shops.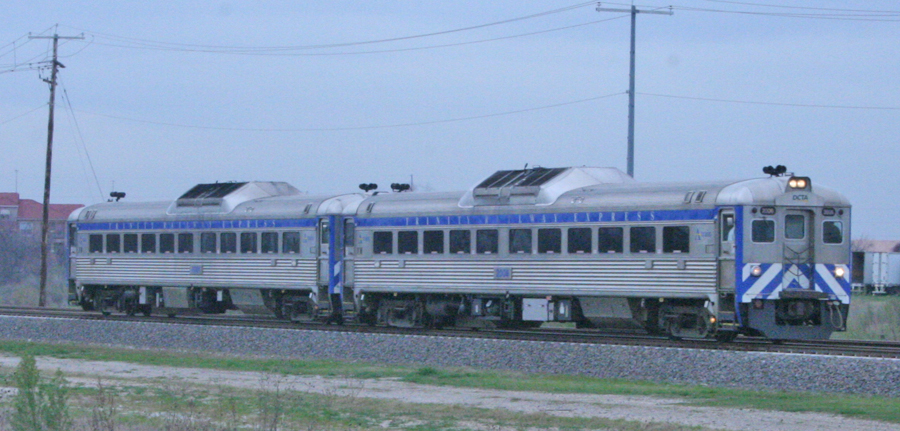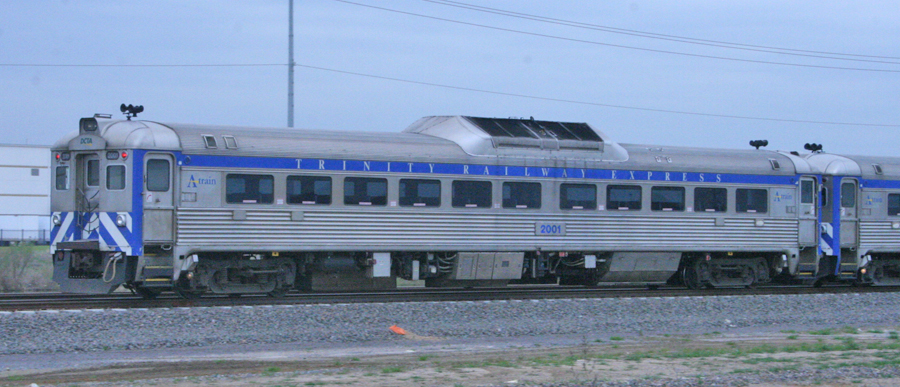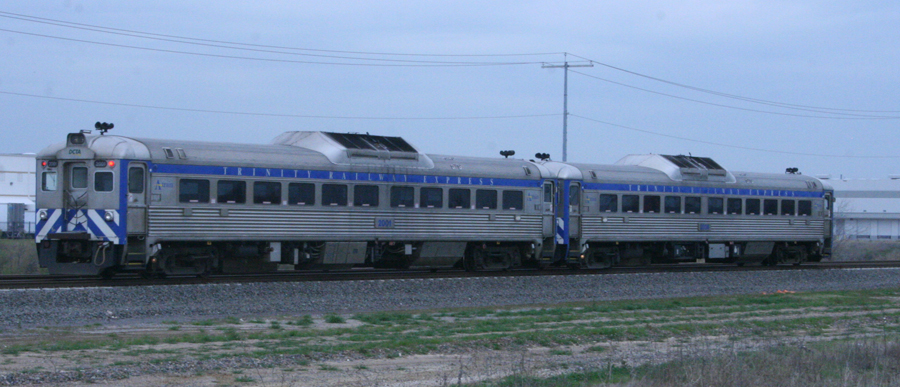 The RDCs then stopped at the signal governing the crossover into the shops. They had to wait on the next southbound RDC set shown in the next image.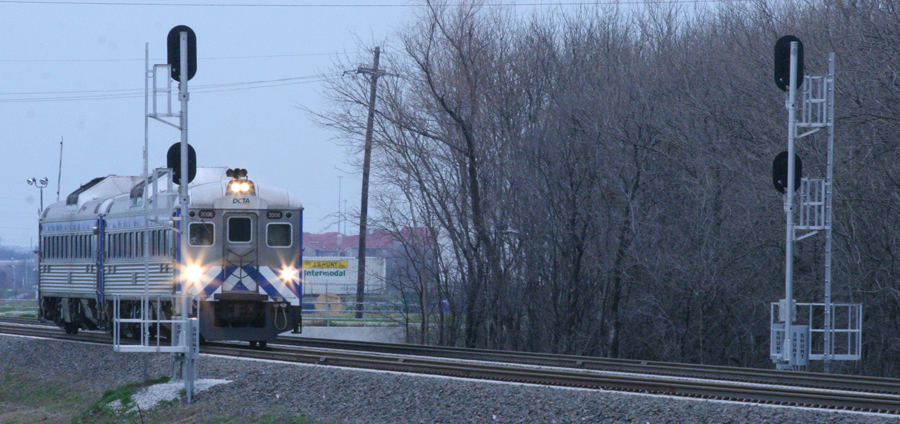 This pair of RDCs surprized me between the Shops and Old Town.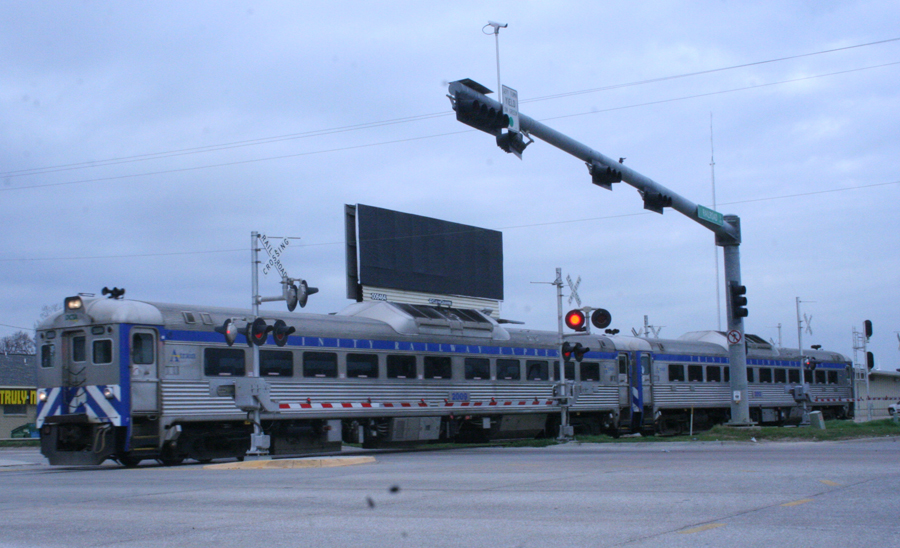 At the Hebron Park-n-Ride, I shoot toward the north, then the station, and then toward the south.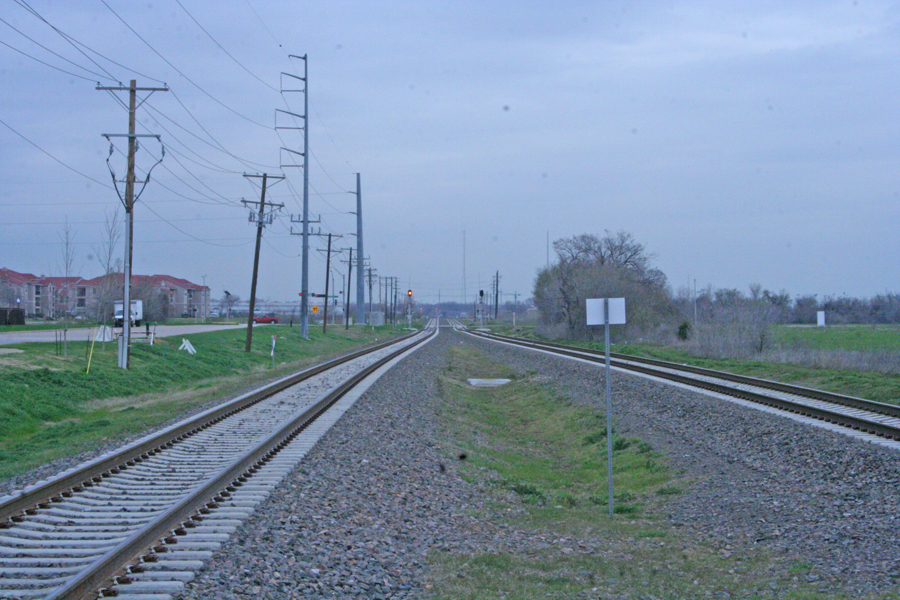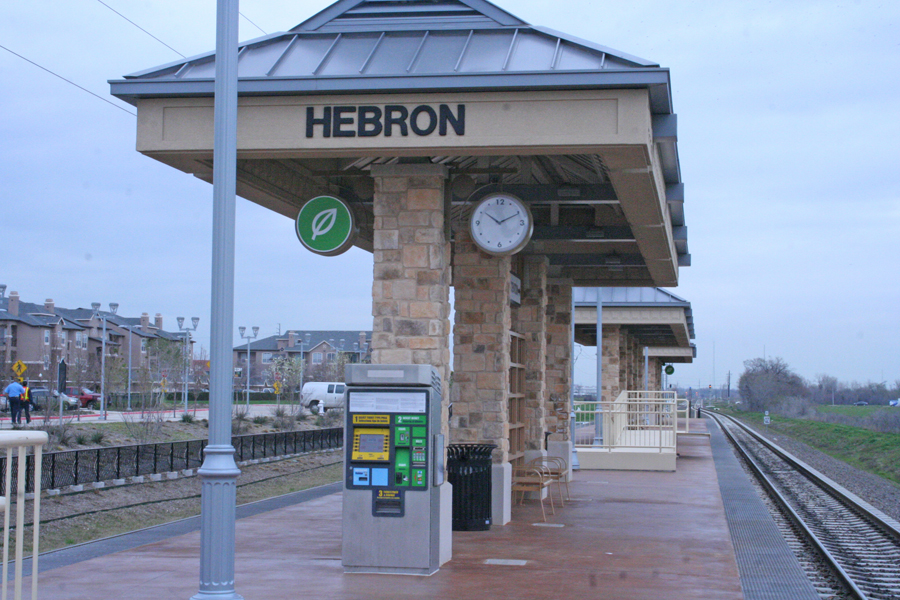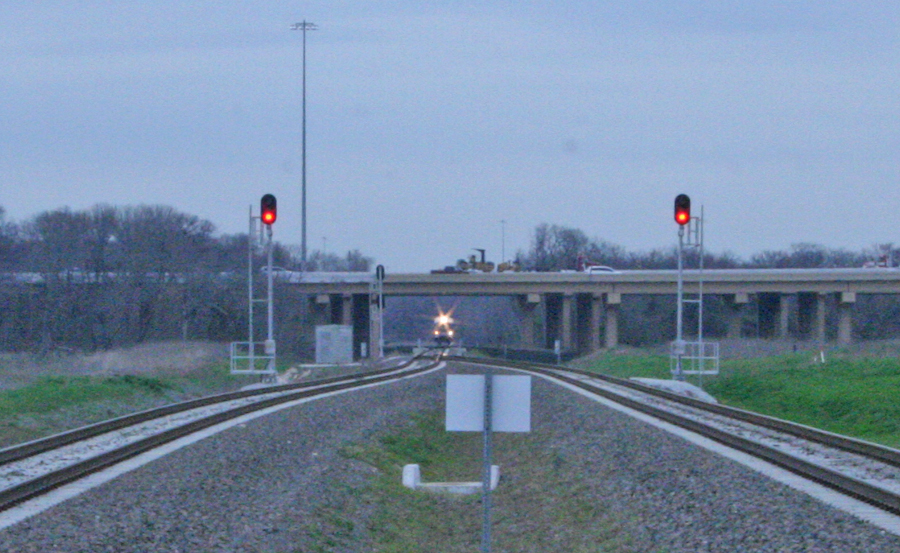 In this sequence we see the last southbound returning to and stopping at the Hebron Park-n-Ride.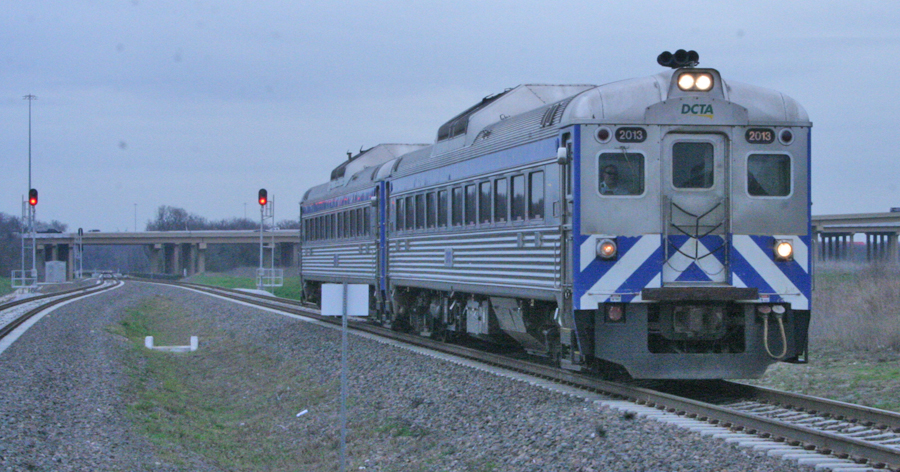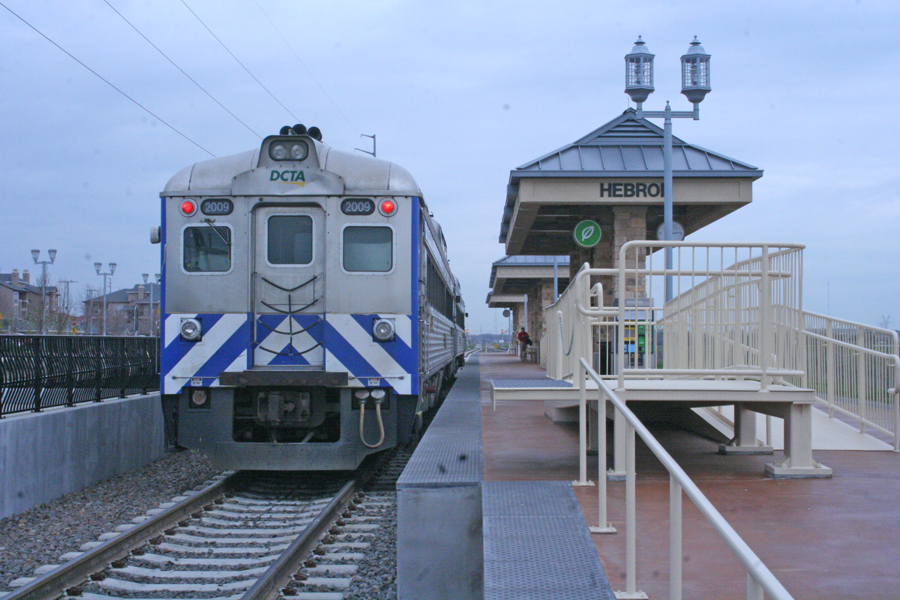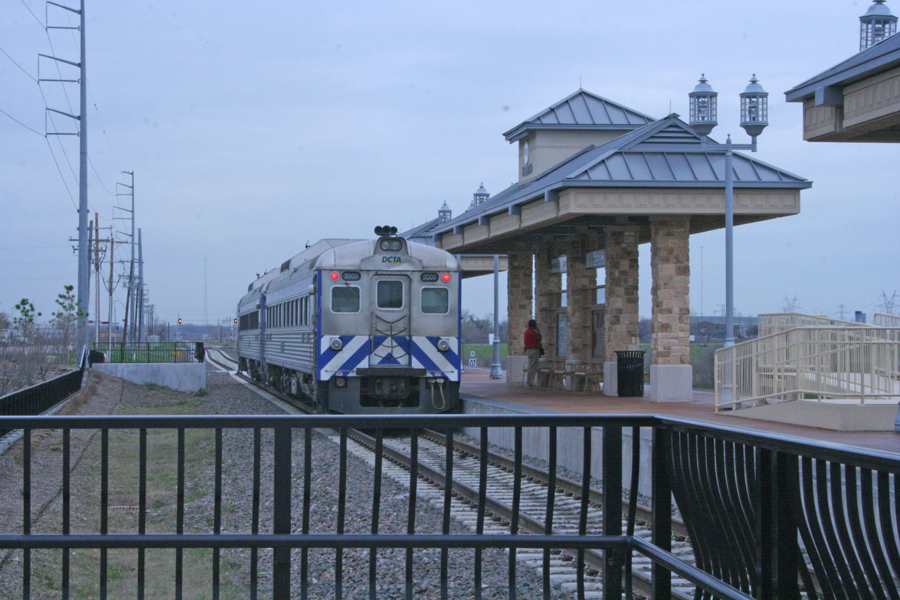 This page was designed and is maintained by Mike Condren.
Earlier issues of Recent Trains are available through the indexes.
If you would like to receive the next issue of Recent Trains,
request that your email address be put on the distribution list
by emailing me at mcondren@cbu.edu.