Ozark & Cherokee Central
Frisco Muskogee Branch
Equipment
Frisco 4-6-0 #609 heads up a passenger train on the stub passenger track at the Fayetteville station, 1927.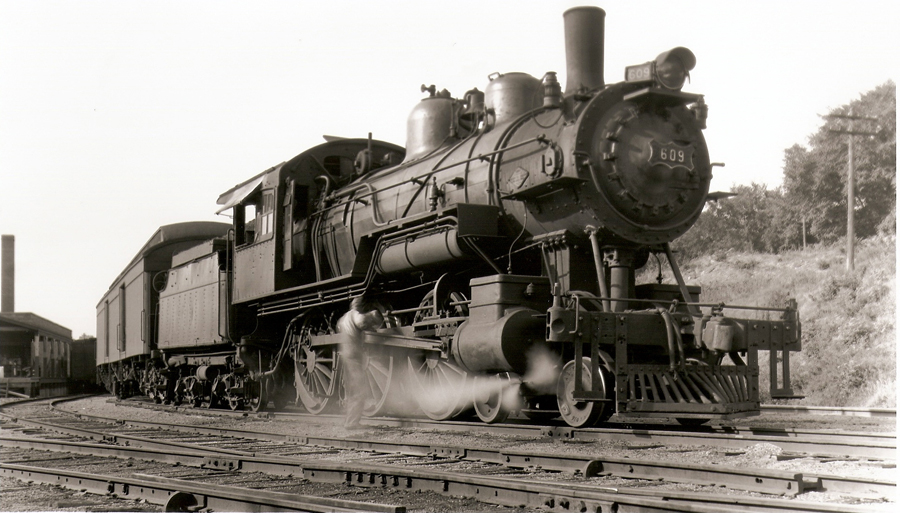 Louis Marre Collection
This view of the Fayetteville station shows a maintenance-of-way train sitting on the track that O&CC passenger trains used.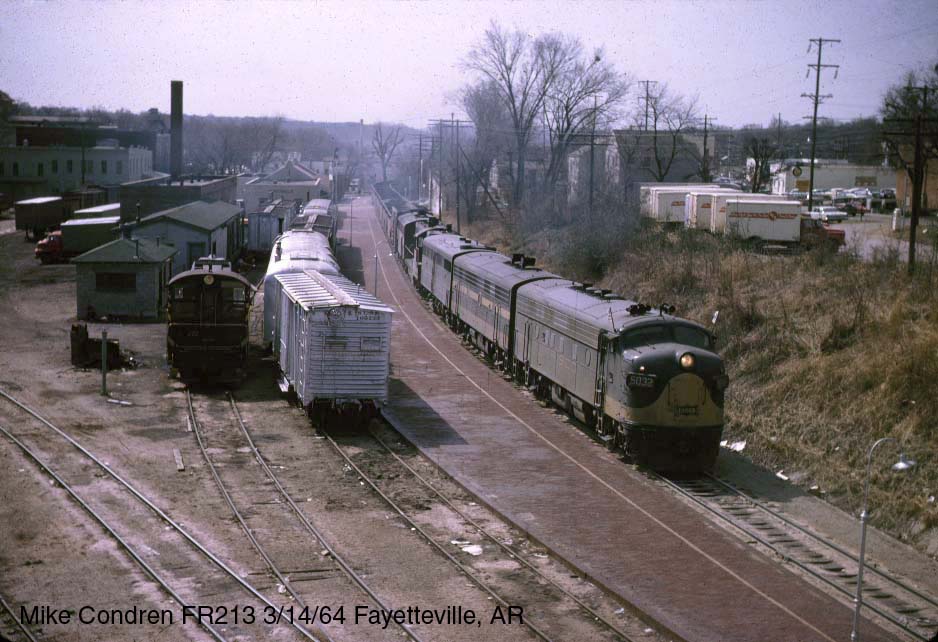 Mike Condren Photo
The Fayetteville switcher is seen stopped at the traffic light at West Street where it crosses Dickson Street. This was the mainline of the O&CC as it left the station area in Fayetteville.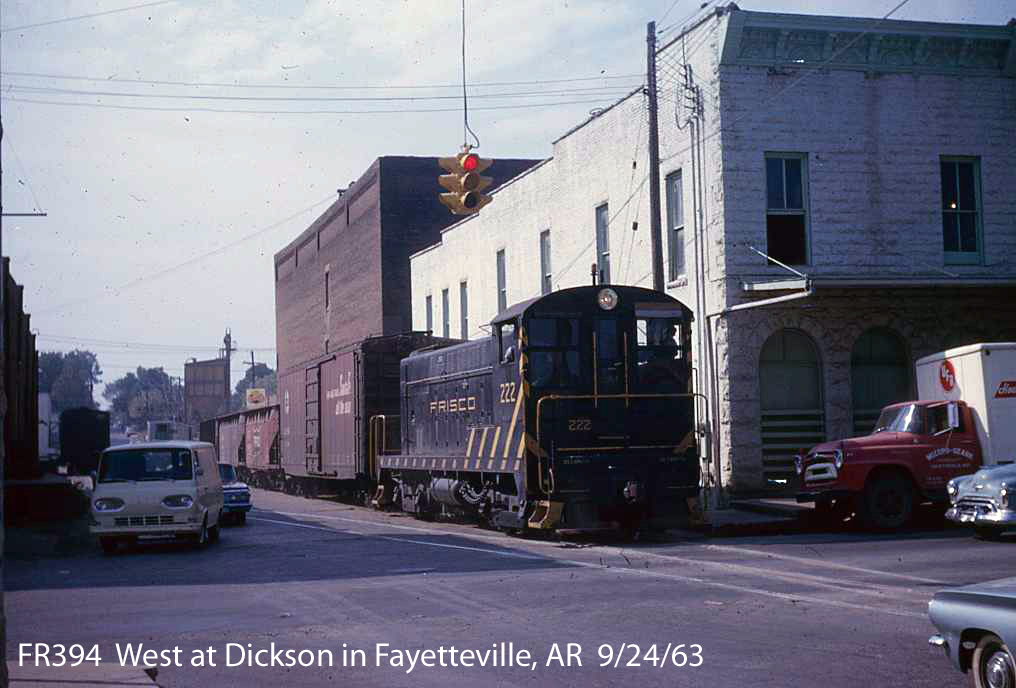 Mike Condren Photo
The FM switcher below is one of 16 on the Frisco, all of which were used only in Oklahoma. This shot was taken in 1961 in north Muskogee.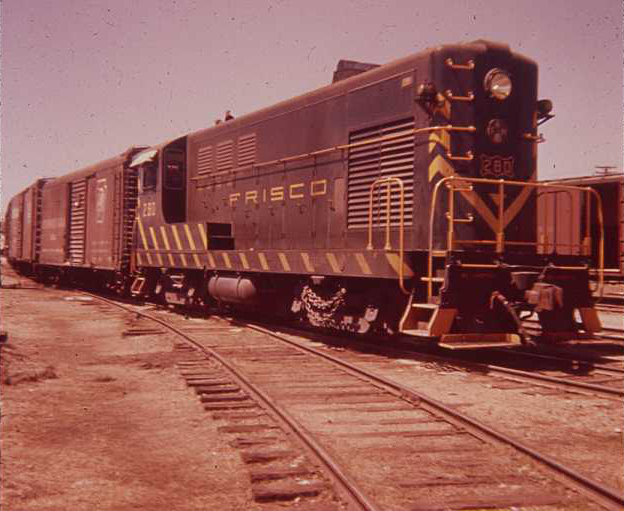 Both photos by Mike Condren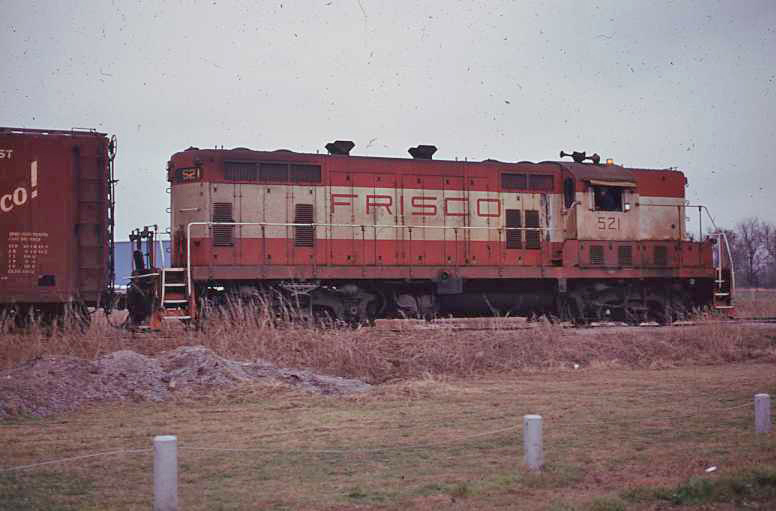 This GP7 was switching in north Muskogee in 3/75.
This ex-ATSF steel caboose sits along side of the freight house in Muskogee. Frisco bought used cabooses from the Santa Fe beginning in 1970 to supplement their fleet. These ex-ATSF cabooses were randomly numbered in the 1100s in slotes left vacant due to scrapping of the earlier wood caboose of that number.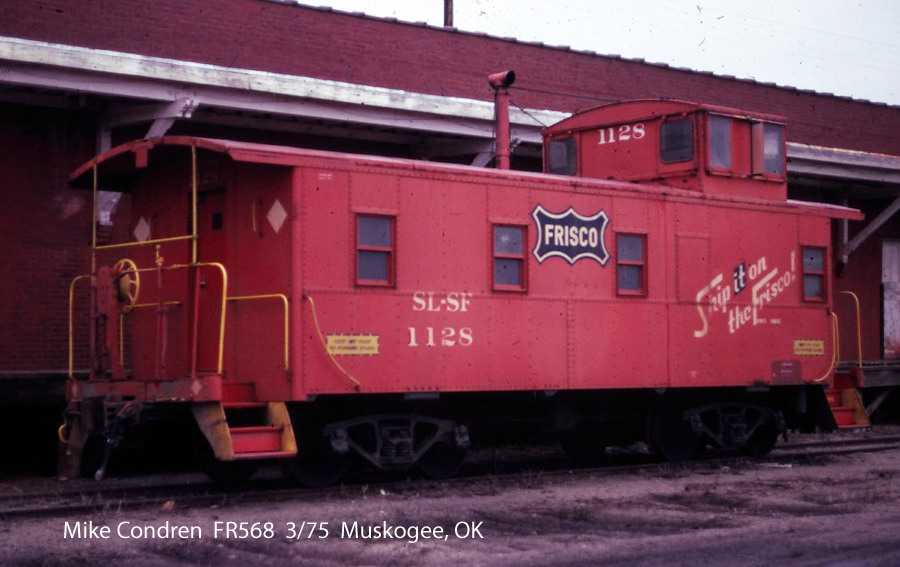 Mike Condren Photo
Fairbank-Morse switchers like this H10-44 were used extensively in Oklahoma, but no where else on the system. I have photos of them in service in Oklahoma City, Tulsa, Muskogee and this shot in Okmulgee. They were concentrated near their maintenance base in Tulsa. Note the classification lights on the front of the locomotive. These were required on all locomotives used in road service. Road units have these as built-ins. They must be additions, probably from retired steam engines that used this style of "class-light".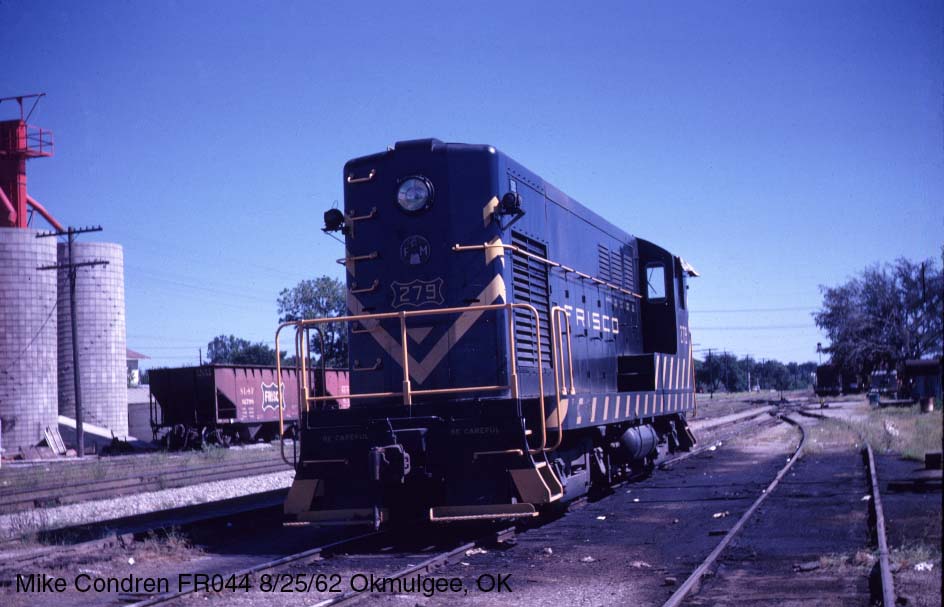 Mike Condren Photo
This site is maintained by the Arkansas Boston Mountains Chapter of the National Railway Historical Society located in Springdale, Arkansas



Home of THE ARKANSAS SCRAMBLER
For questions, email arkyrail at outlook.com