Golden Spike Centennial Limited
May 1969

by Mike Condren
In celebration of the centennial of the driving of the Golden Spike at Promontory, UT on May 10, 1869, a special train was run from New York City to Ogden, UT. On the return trip to New York City, the train traveled across the State of Missouri with a scheduled stop at Moberly. The consist of this special is listed below.
Train Consist:
Locomotive: NKP #759 2-8-4
Crew Car: High Iron Co. Conneaut Ex-WAB RPO-baggage 450
Exhibit Car 1: PC 9002 Ex-PRR 60 ft baggage
Exhibit Car 2: PC 9038 Ex-PRR 60 ft baggage
Exhibit Car 3: PC 9051 Ex-PRR 60 ft baggage
Coach: N&W 512 P.A. for train
Coach: N&W 531
Diner: PC 4620
Diner: PC 4621
Coach: N&W 533
Coach: C&O 1627
Coach: C&O 1636
Dome-Coach: B&O 5550
Coach: High Iron Co. 597 Ex-CP 597 "Rocky Moutain" open air
Observation: High Iron Co. "Mountain View" Ex-PRR
May 14, 1969
I drove to Moberly, MO to catch the American Railroads train returning from the Golden Spike Centenial in Utah. I chased the train from there to St. Louis.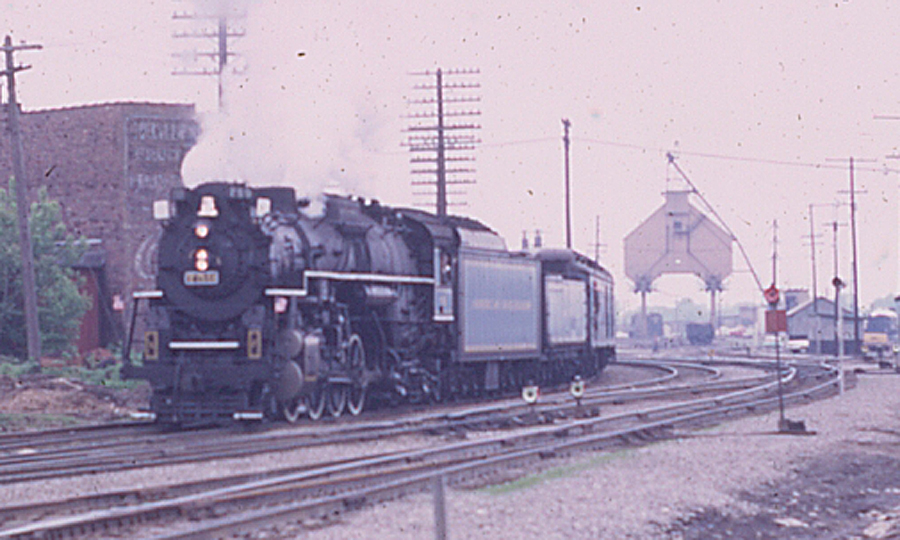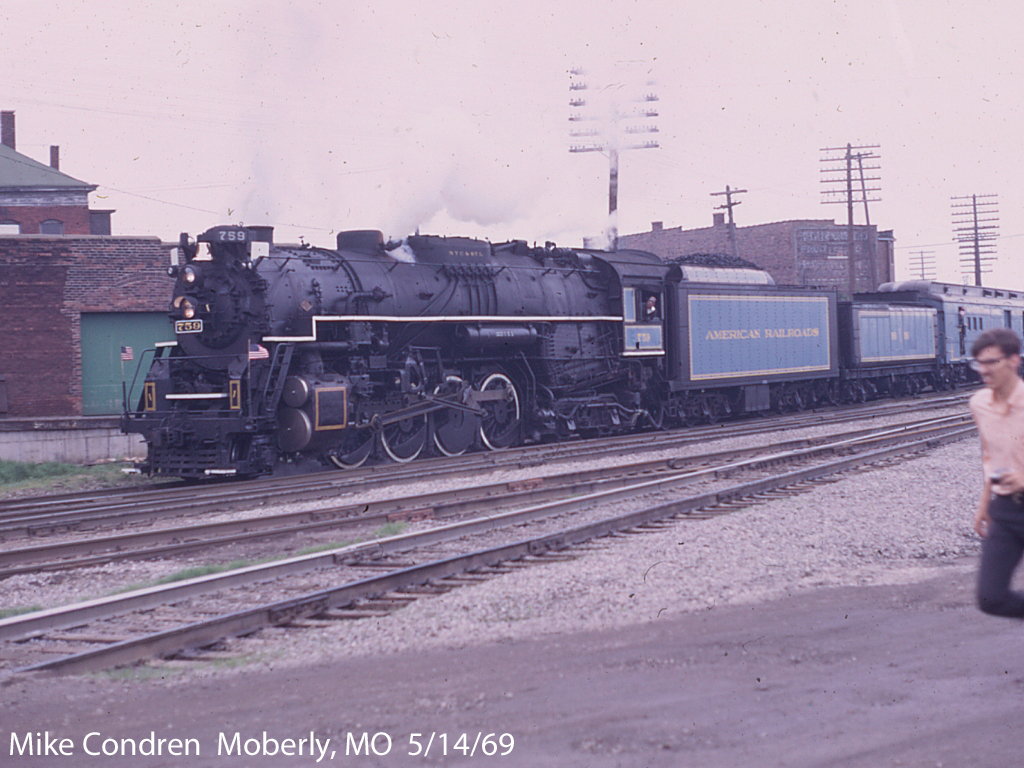 The train is seen approaching the brick station seen at the left of the picture below.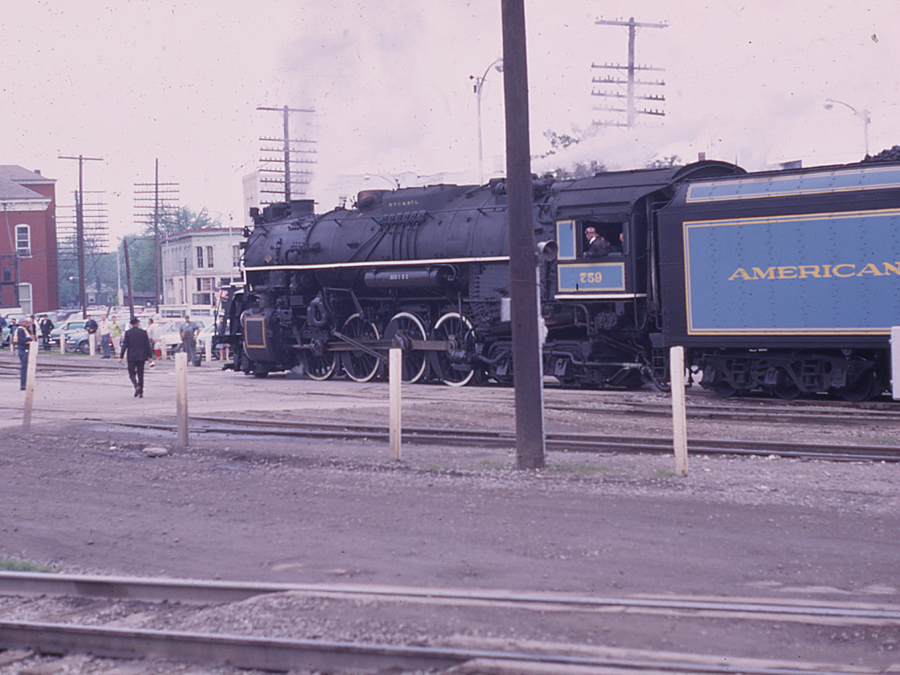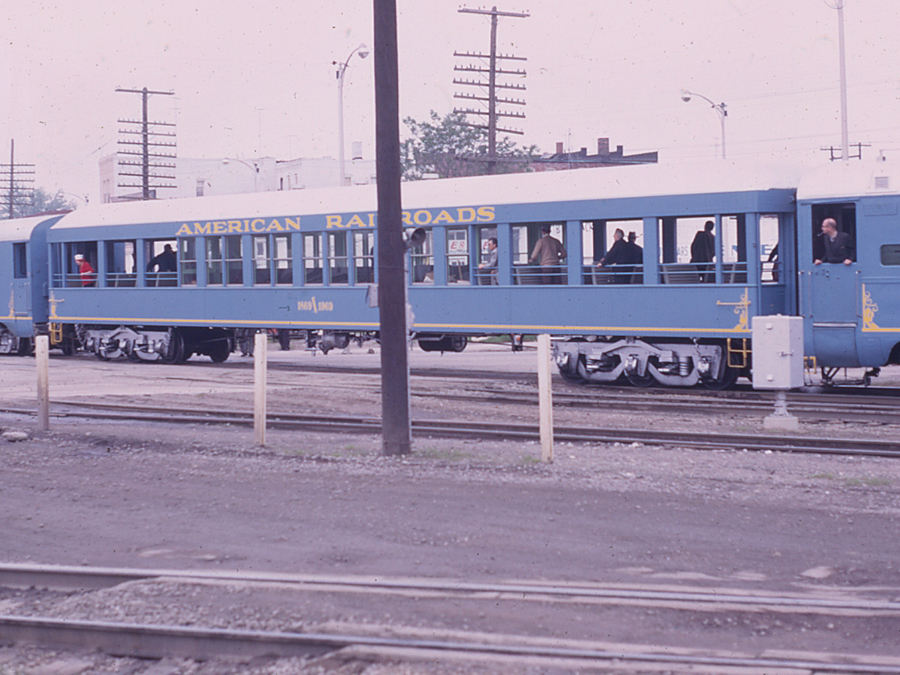 We now see the engine being coaled using a modern technique.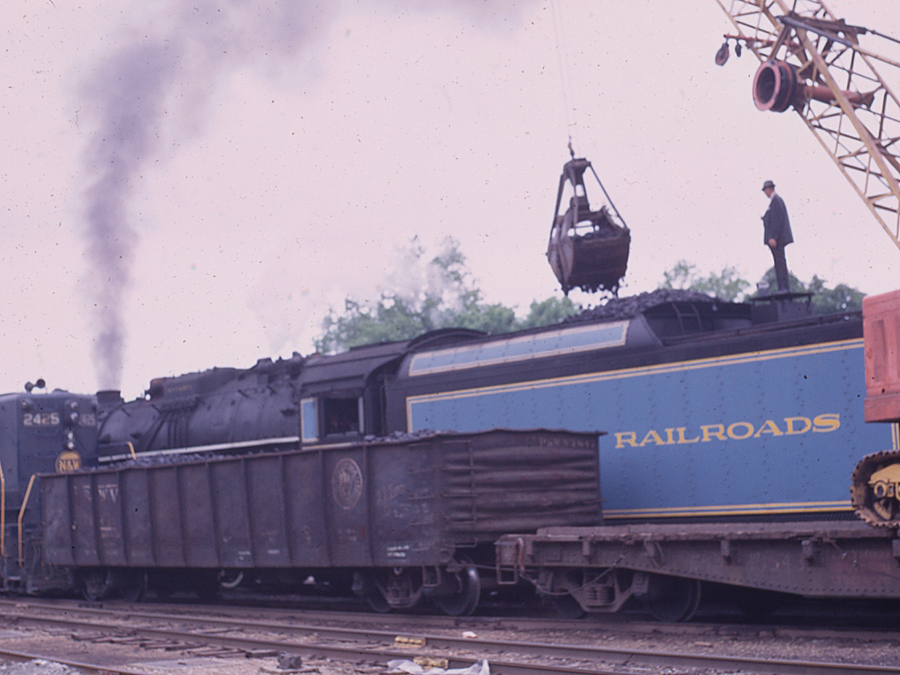 | | |
| --- | --- |
| I got this shot of the front of 759 while it was being serviced in Moberly | |
Here we see the train leaving Moberly.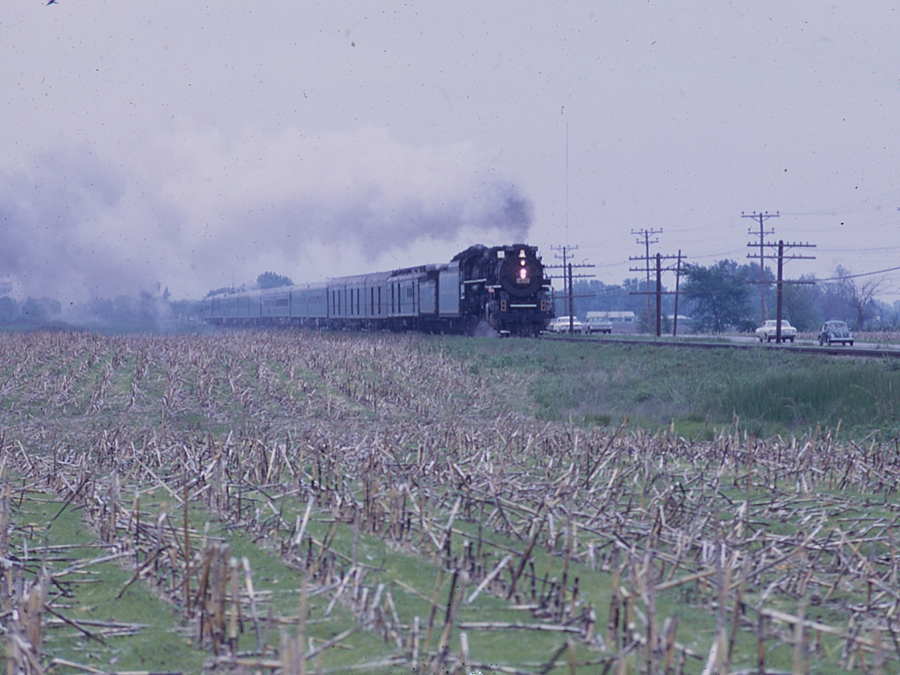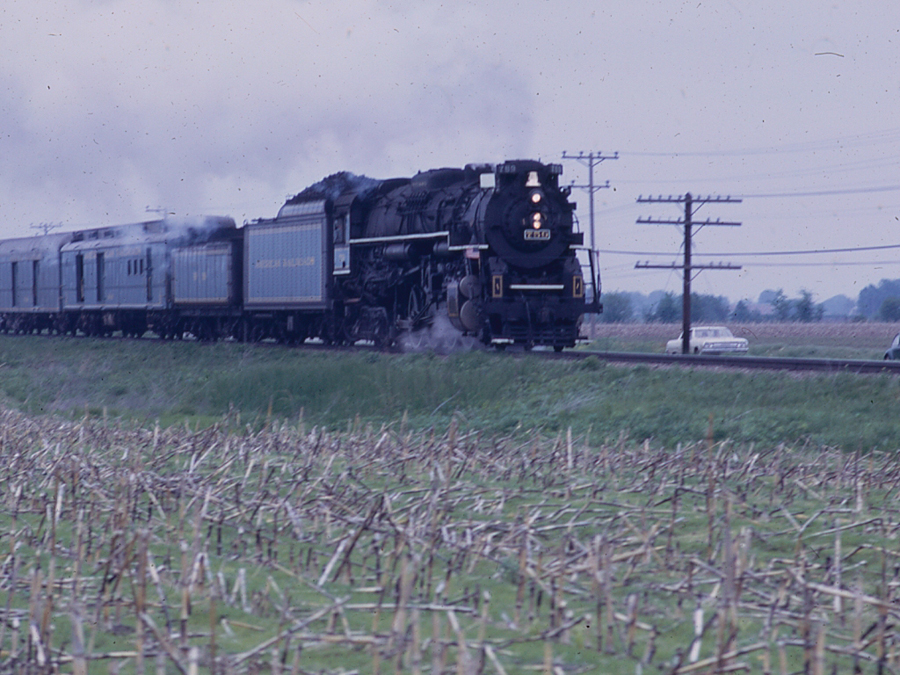 I next shot the train east of Centrailia, MO.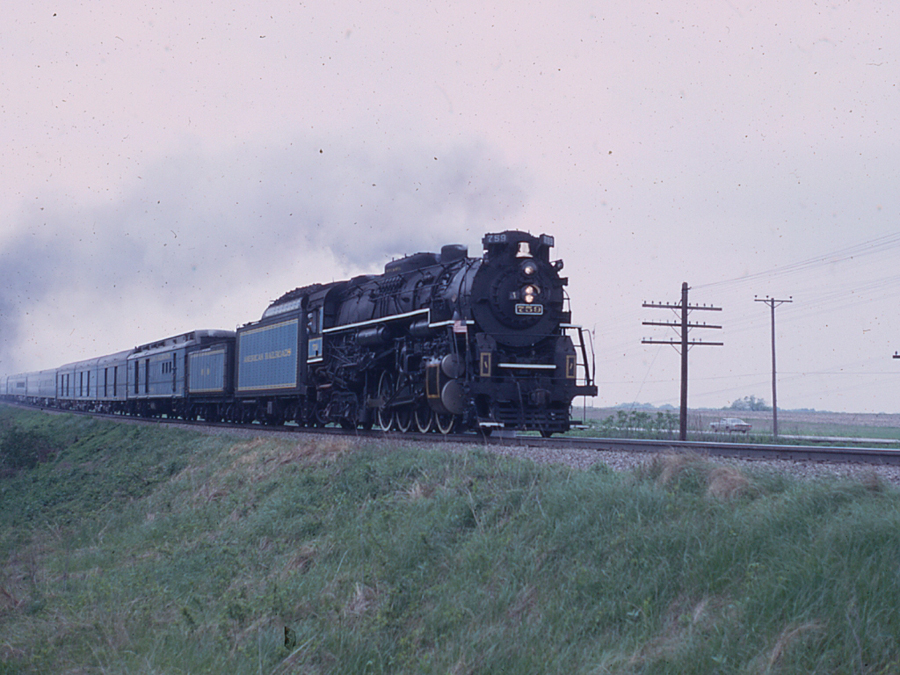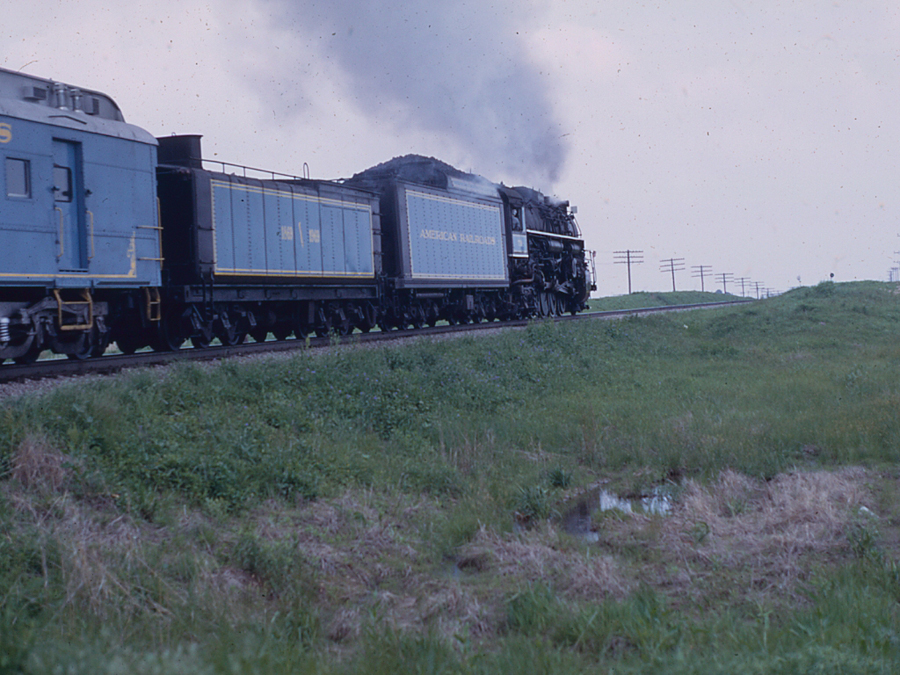 I learned from this shot that the last driver axle was hollow!
The train is seen at Montgomery City, MO, about to meet a west bound freight.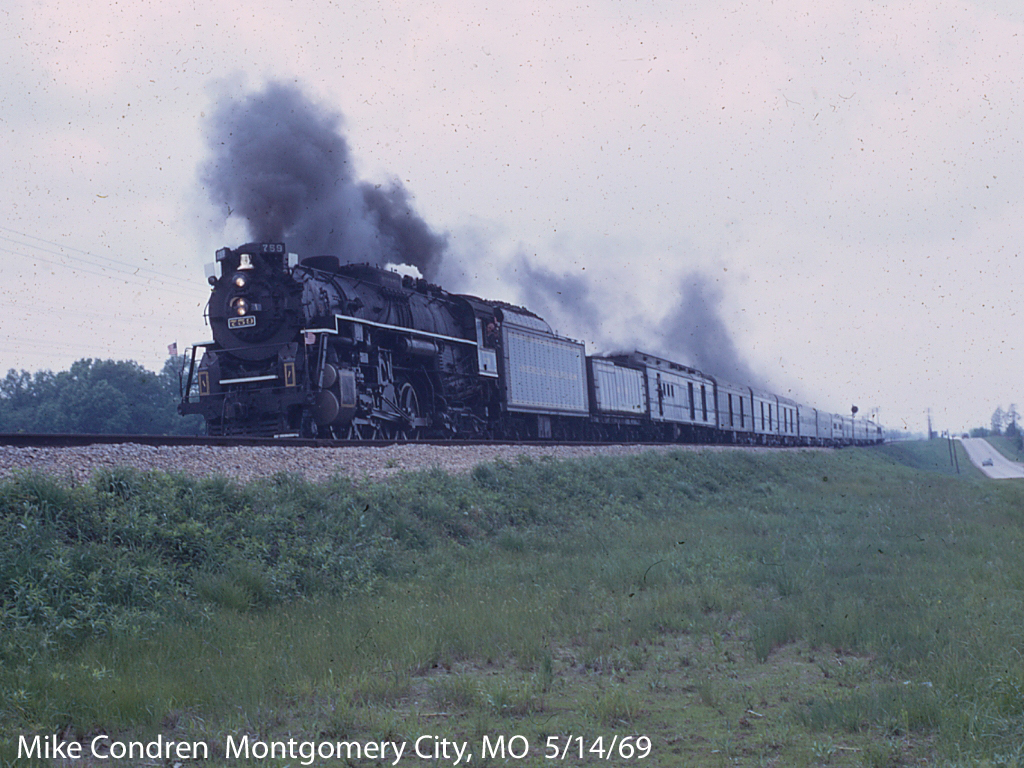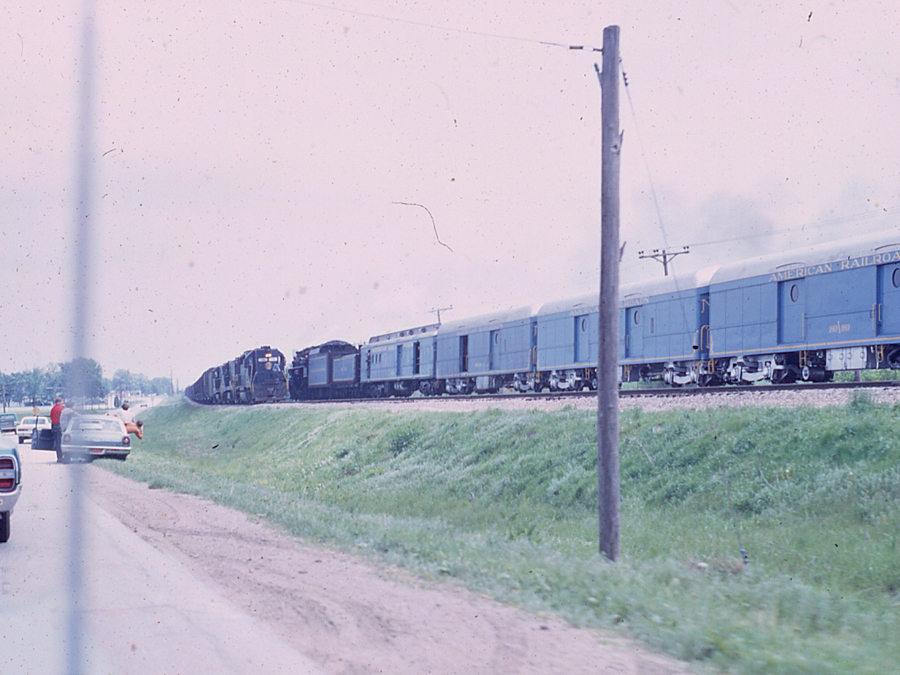 Here the train is passing the station at Martinsburg, MO.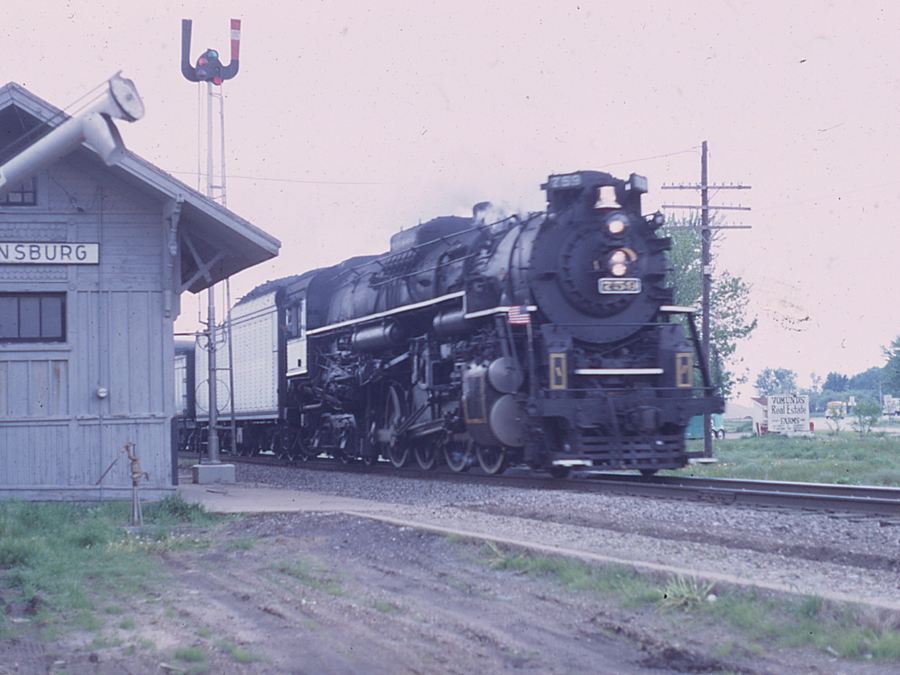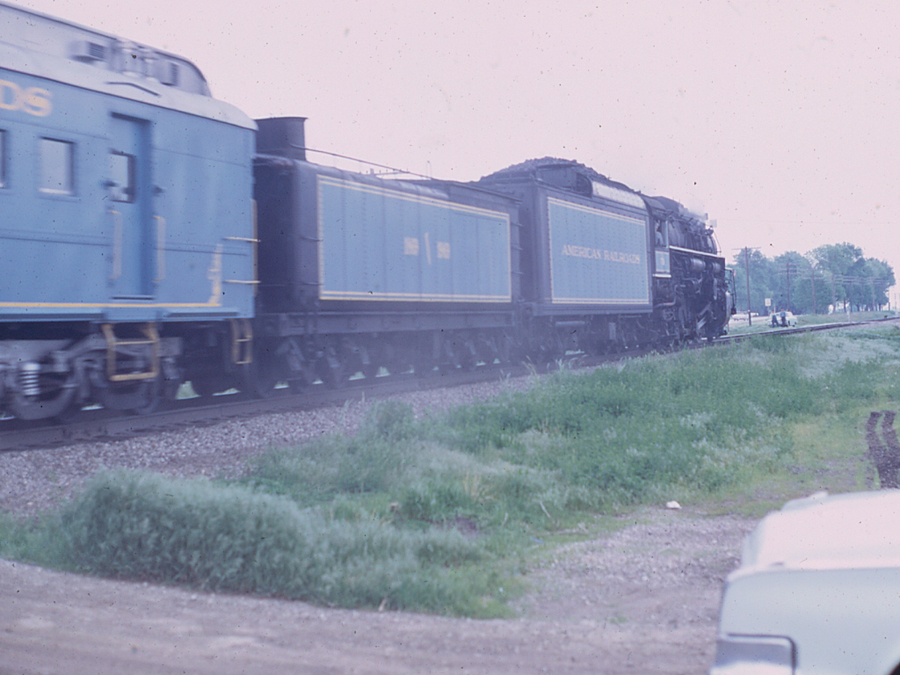 My next runby was near New Florence, MO.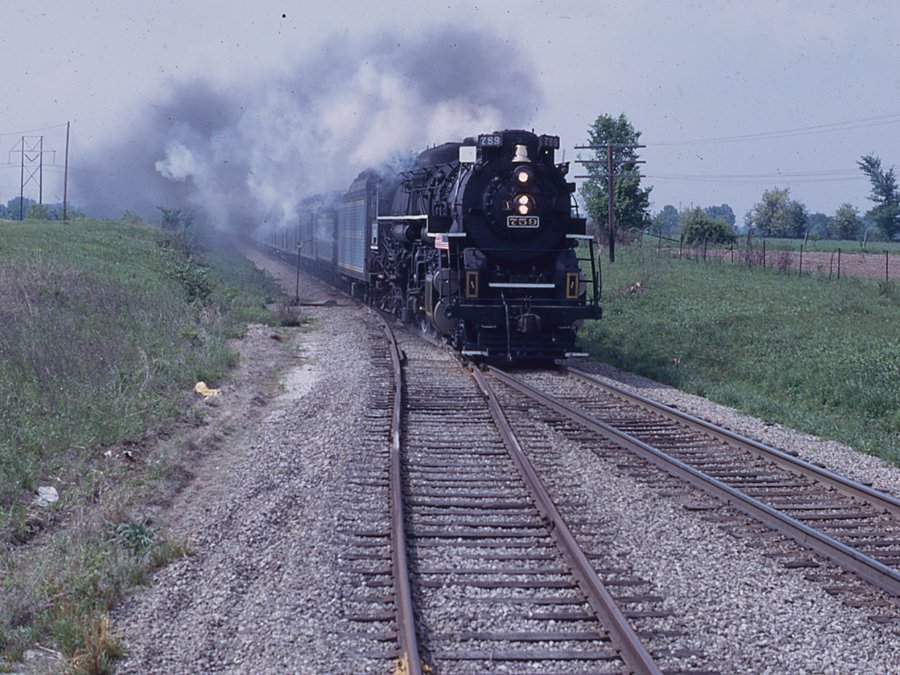 | | |
| --- | --- |
| I will get the Flying Scotsman at this same location the next year. | |
The train got stopped just west of Warrenburg, MO when a track side hot box detector was tripped by the heat from the firebox. After a brief inspection, the train got started again.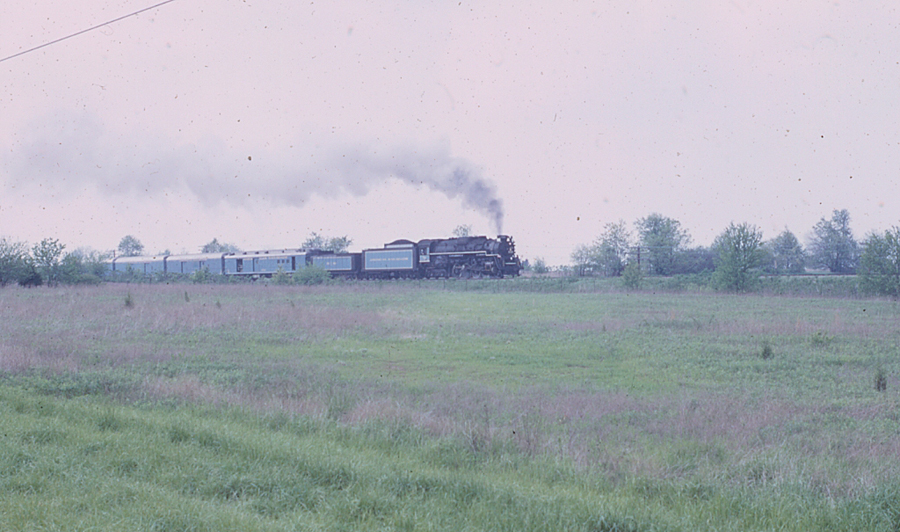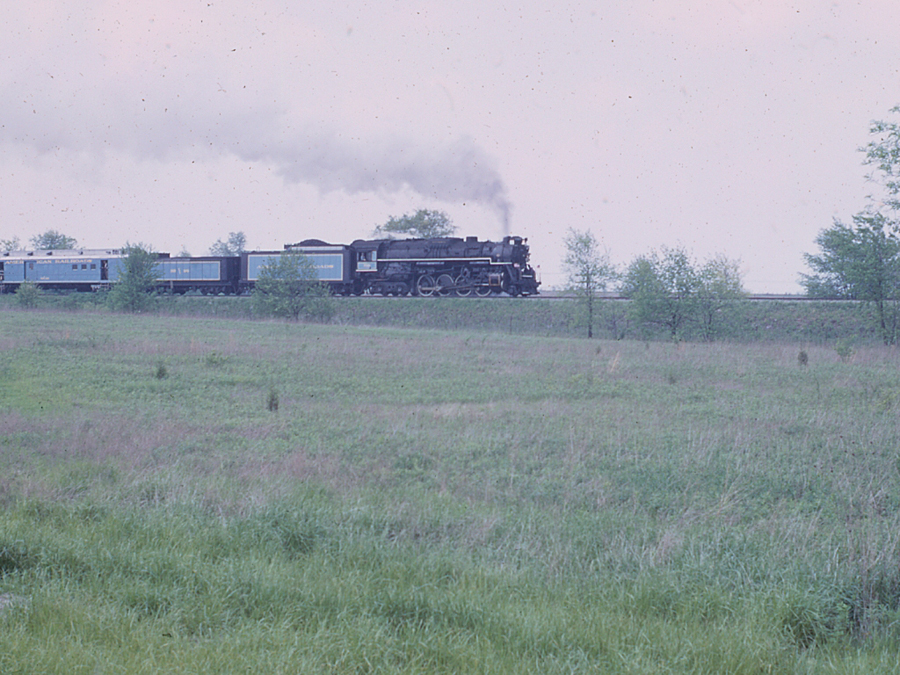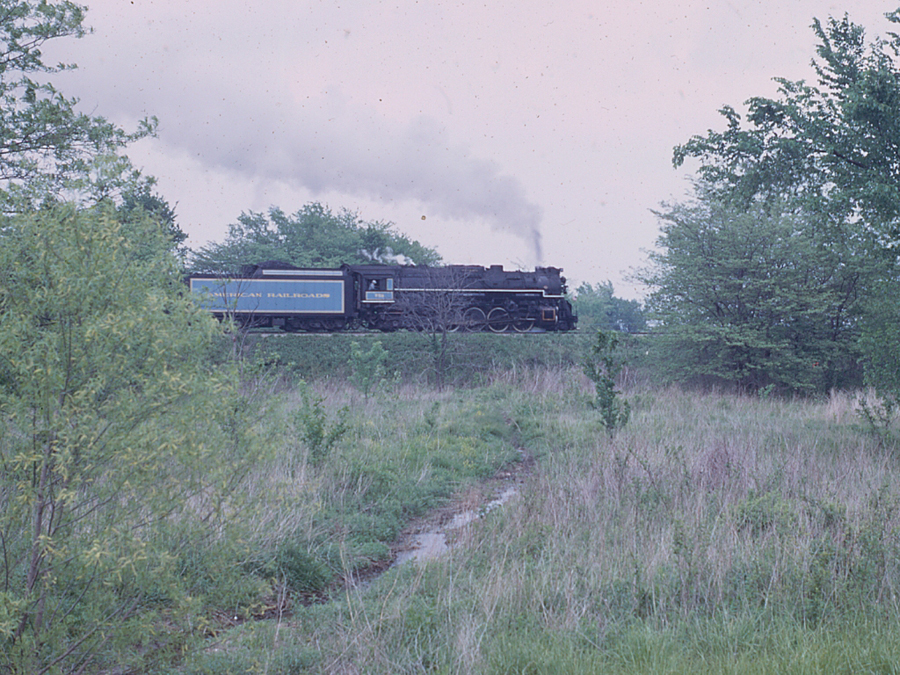 We then caught the train crossing I-70.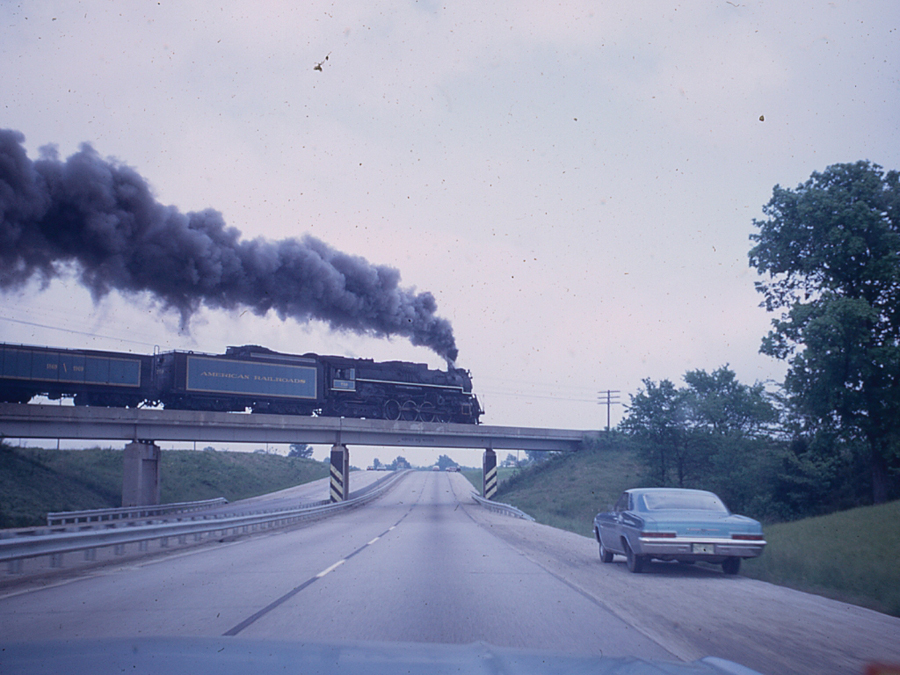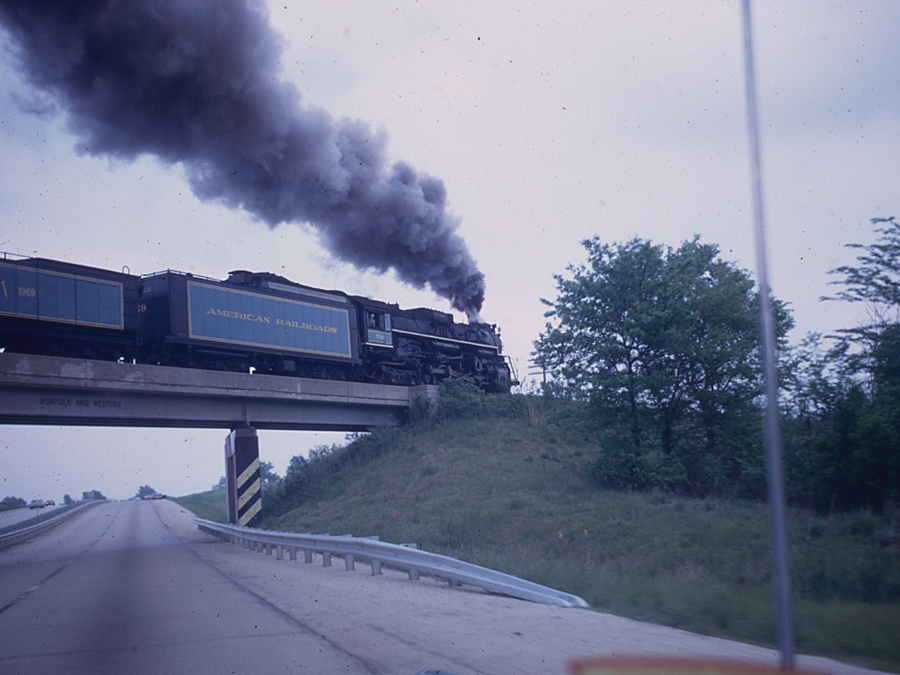 We caught up with the engine again.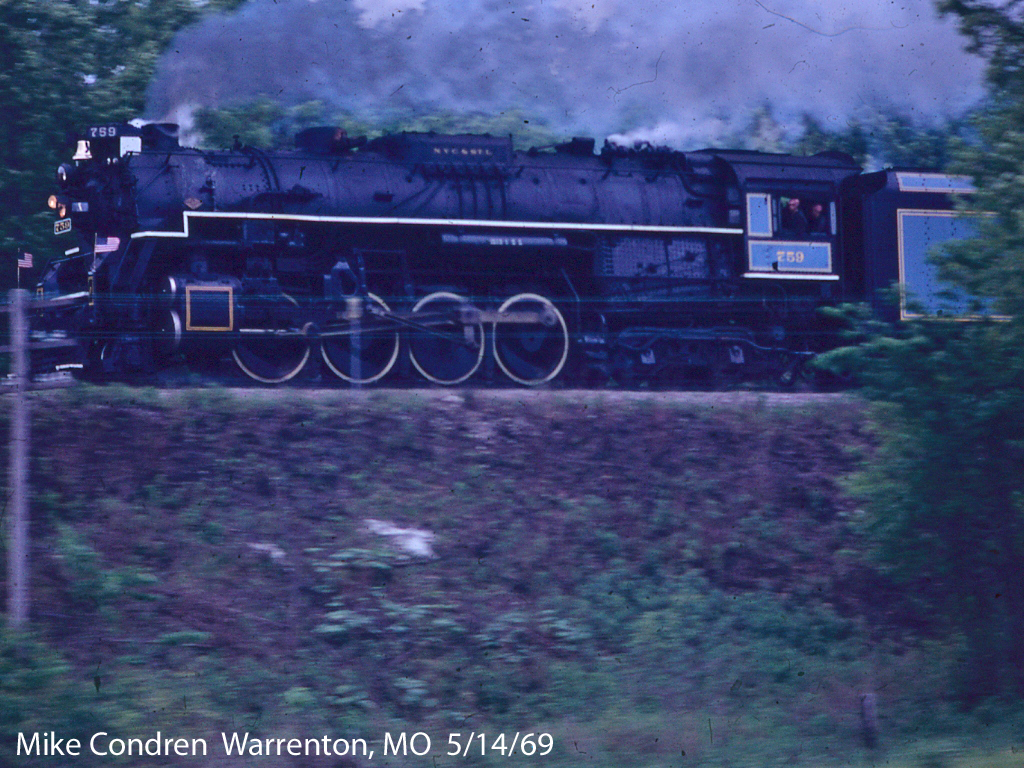 Our next photo location was on the east end of the bridge over the Missouri River.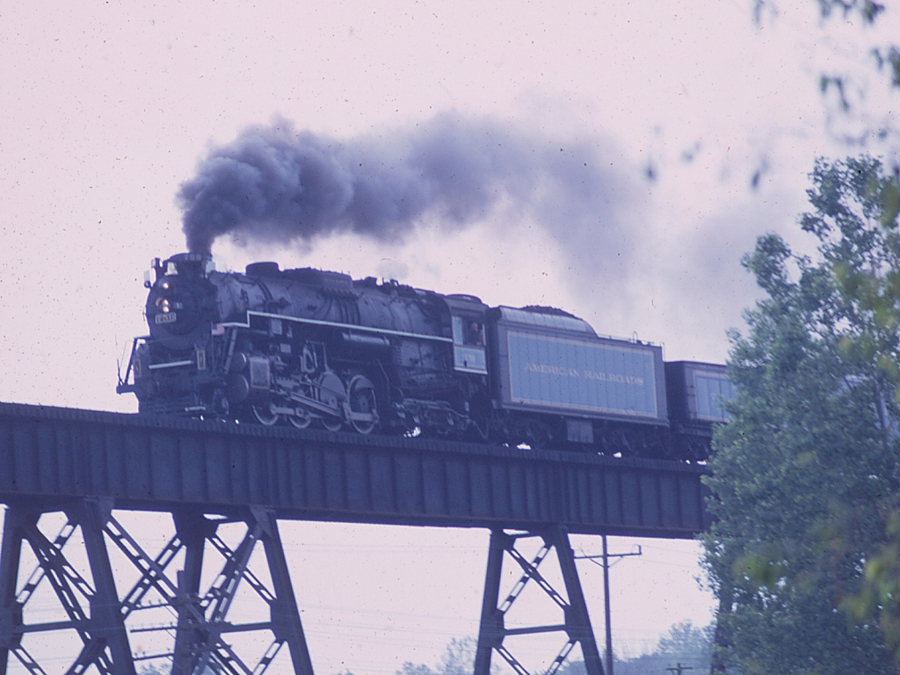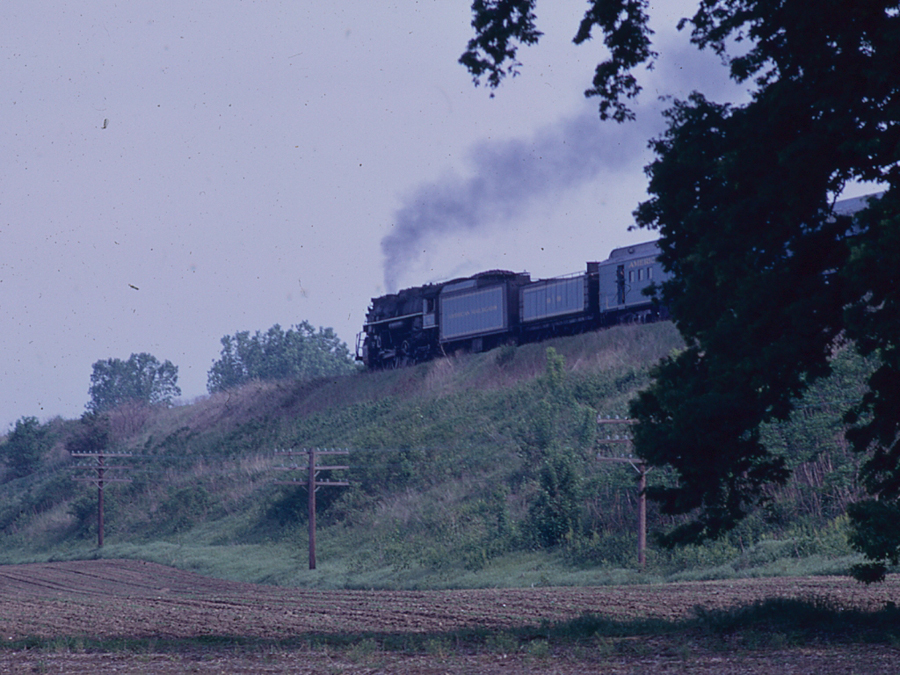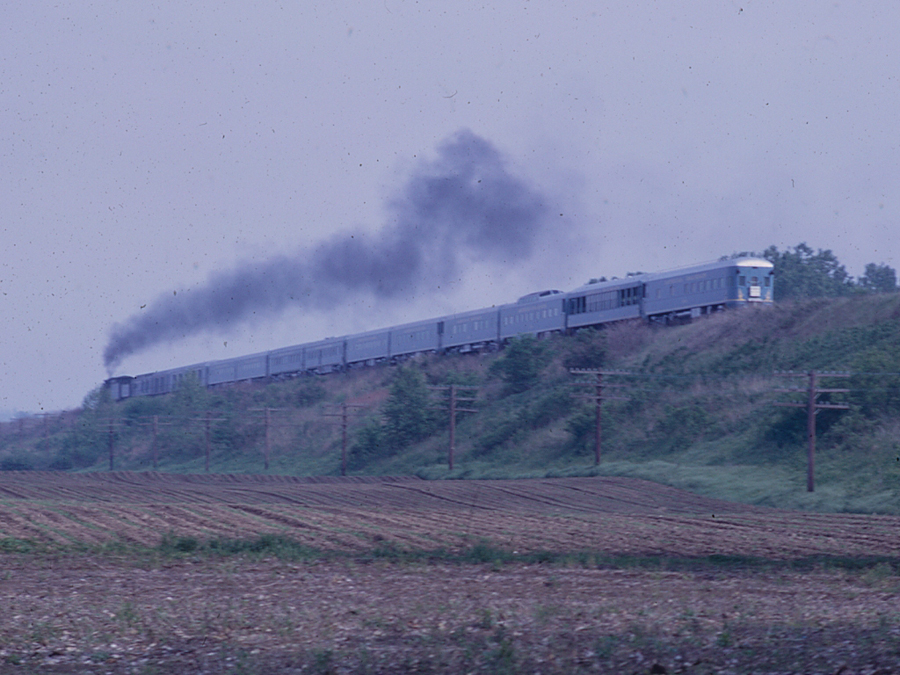 I was expecting the train to pull under the 18th Street bridge in St. Louis and back into the station. However, unexpectedly, it pulled into the station, the only train I ever saw to do this.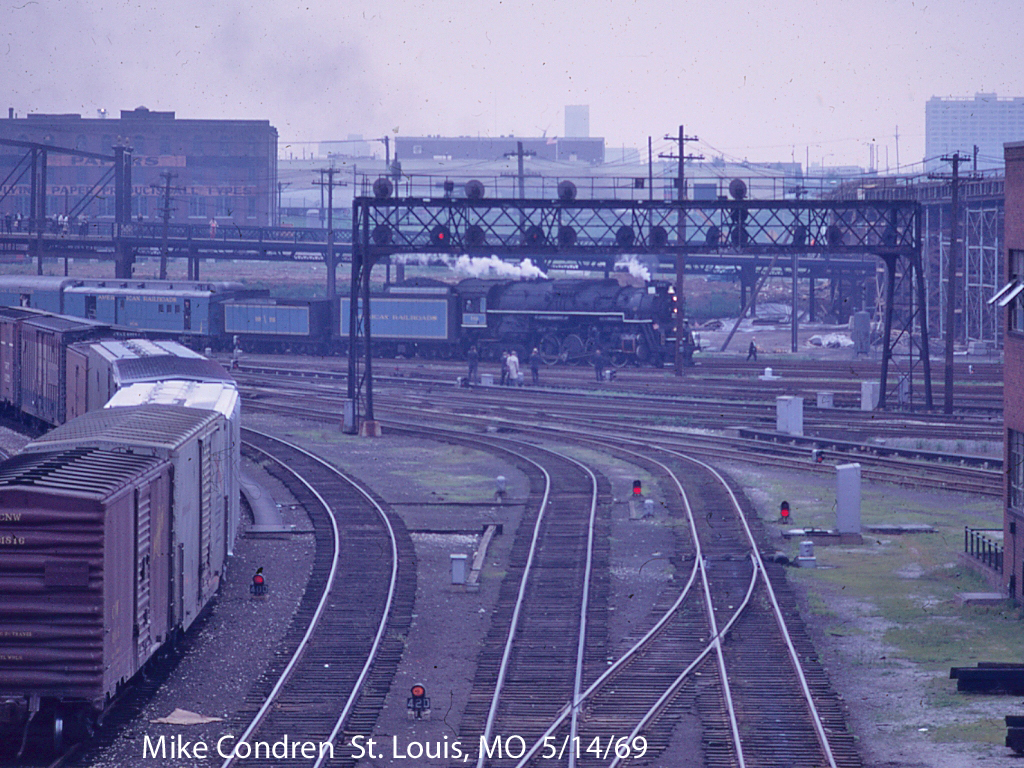 We then got some shots inside Union Station.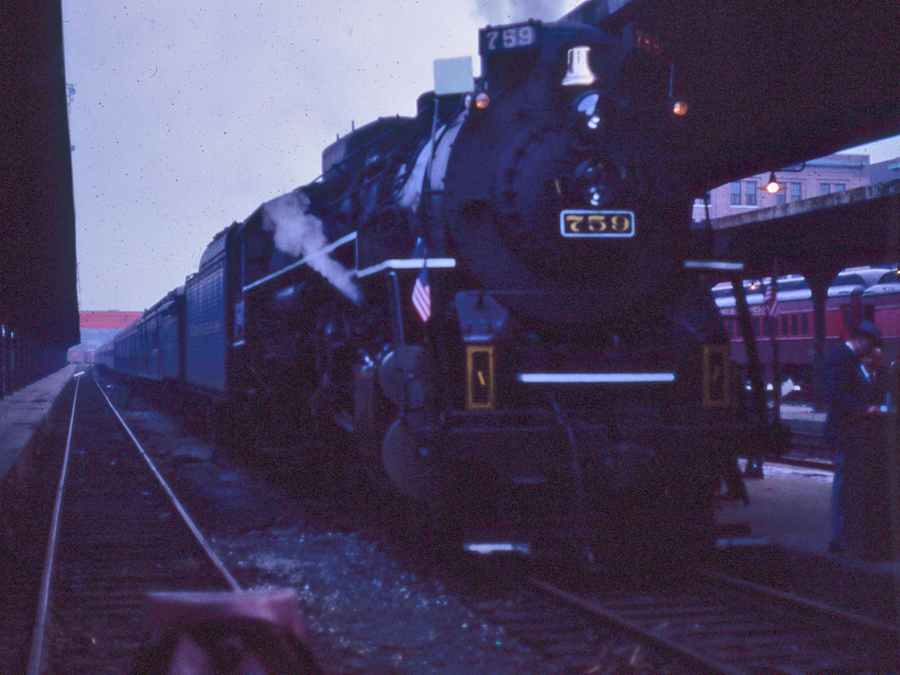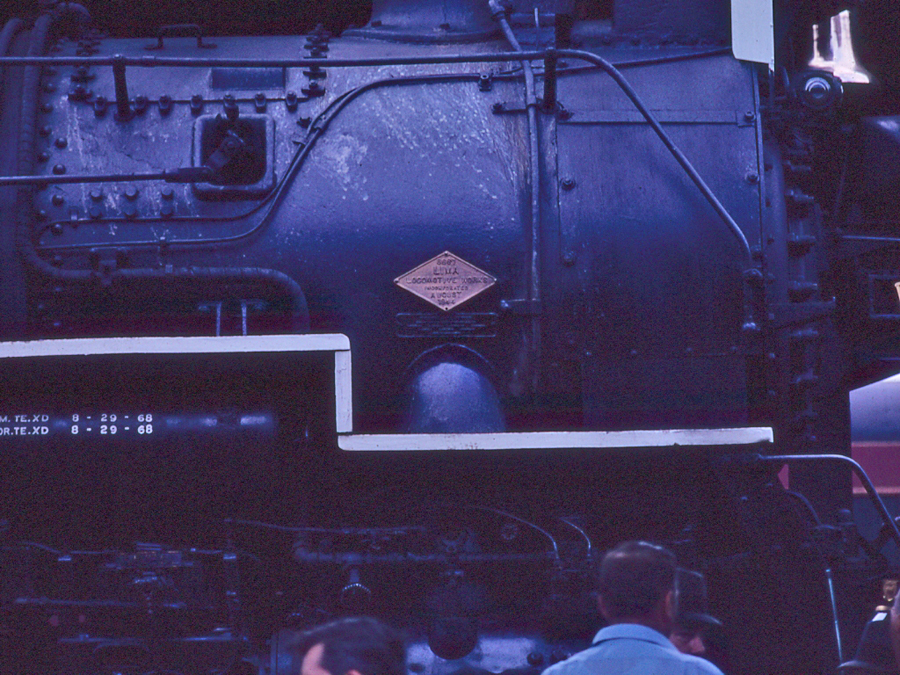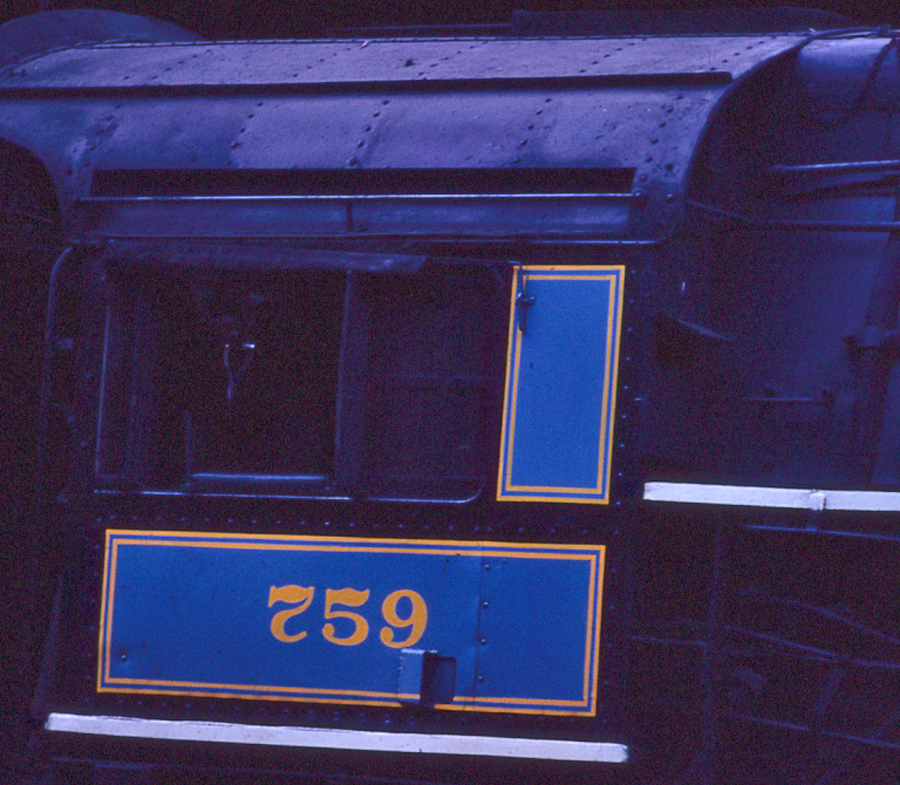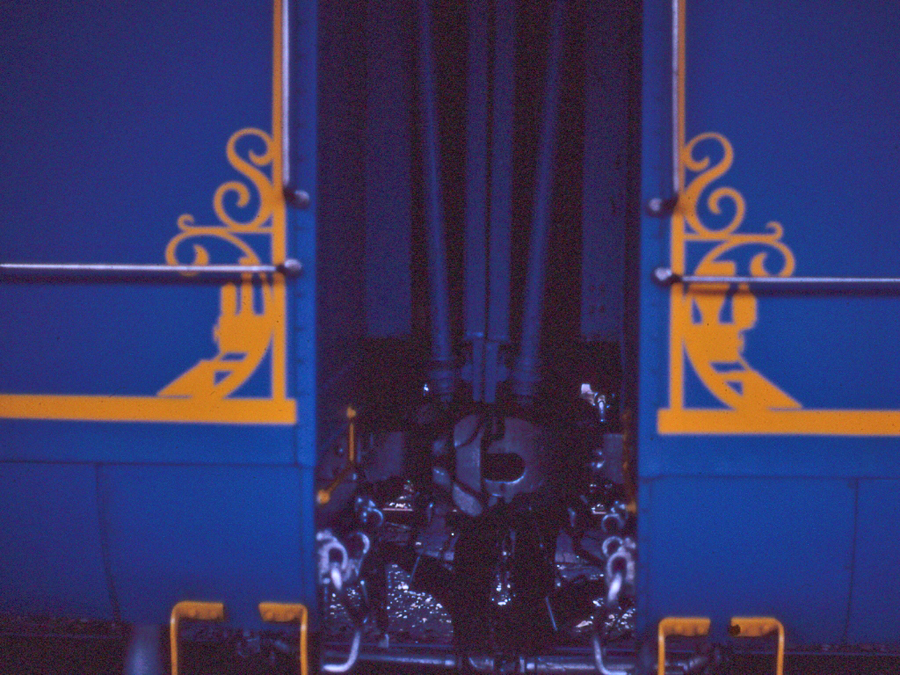 This page was designed and is maintained by Mike Condren.
Earlier issues of Recent Trains are available through the indexes.
If you would like to receive the next issue of Recent Trains,
request that your email address be put on the distribution list
by emailing me at mcondren@cbu.edu.