Kansas City Terminal
Photos by Mike Condren
This Kansas City Terminal Railroad GP20 was also along our ride under the "flyover" on Sept. 13, 2013.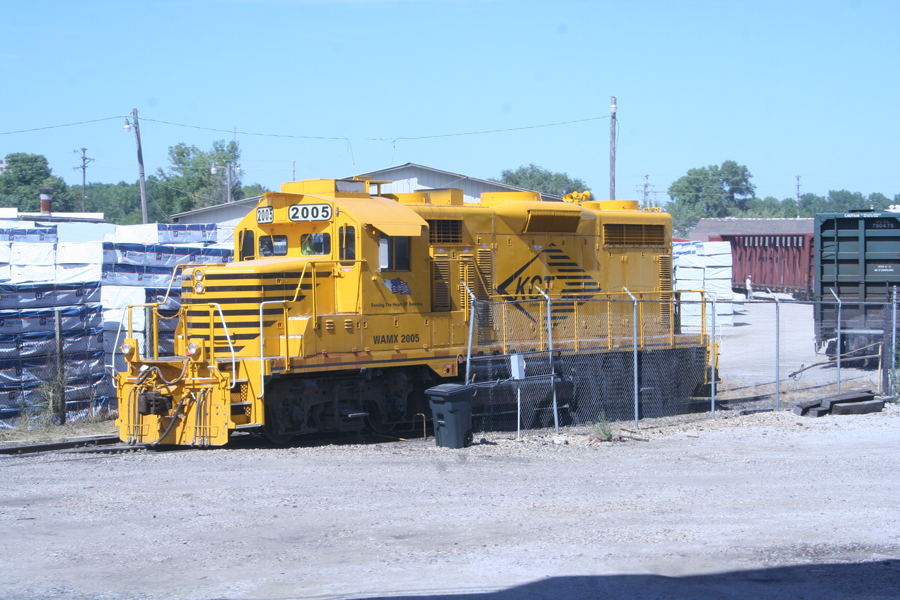 A KCT freight is then seen passing my Union Station location on Oct. 24, 2013.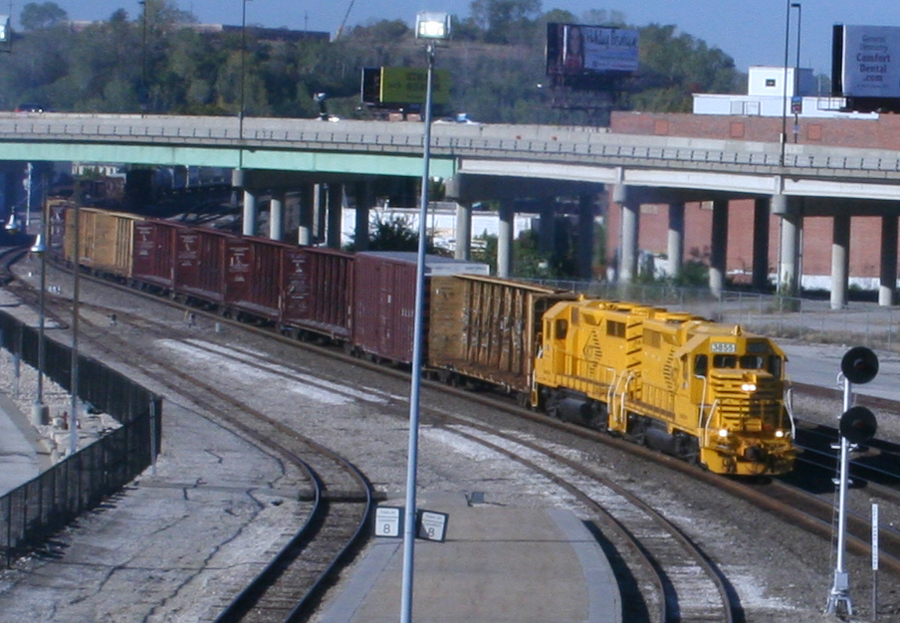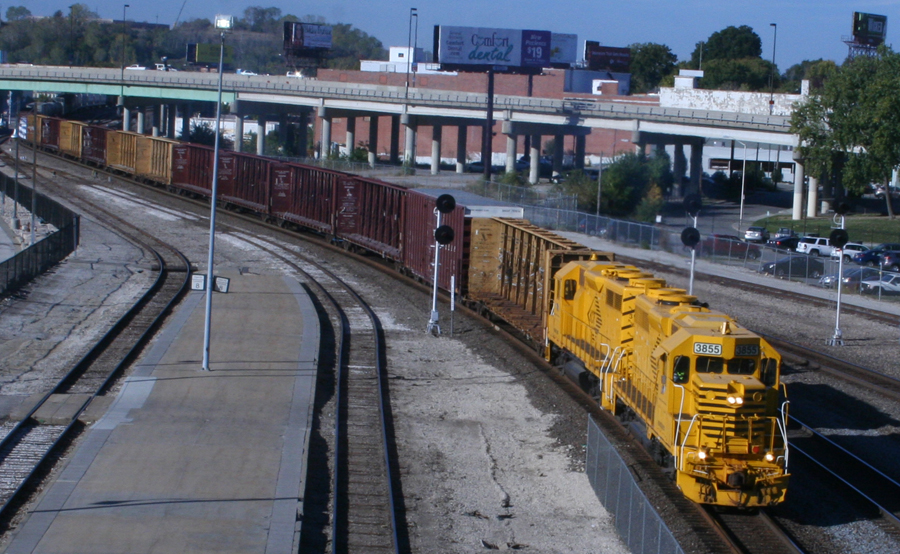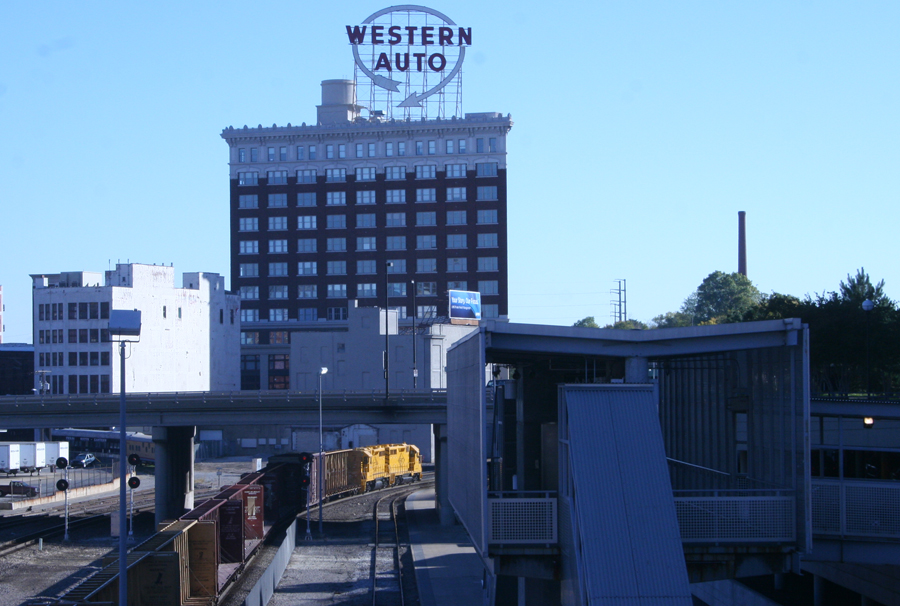 The KCT freight is now seen returning from the east.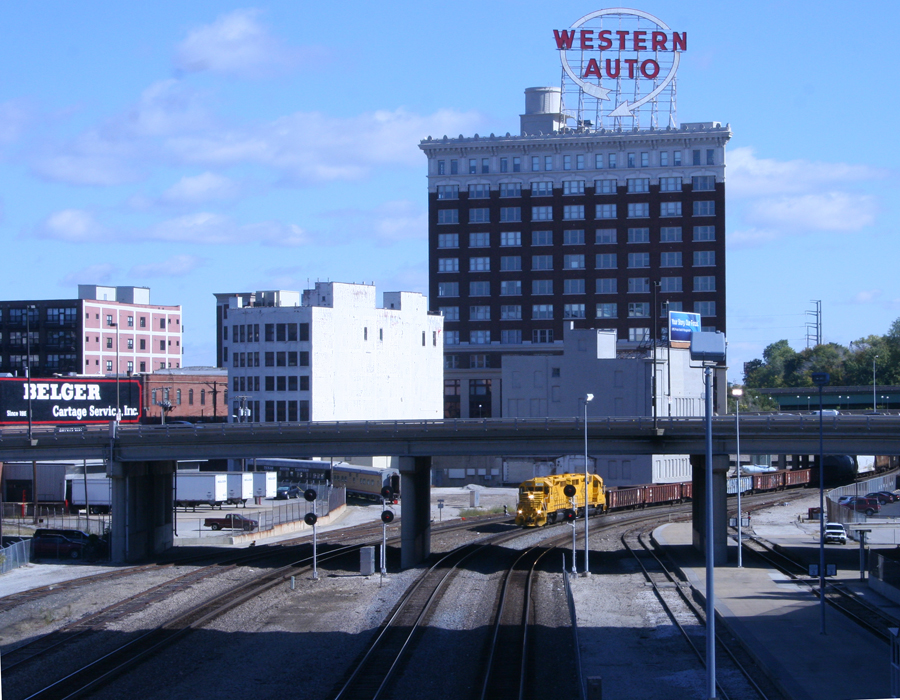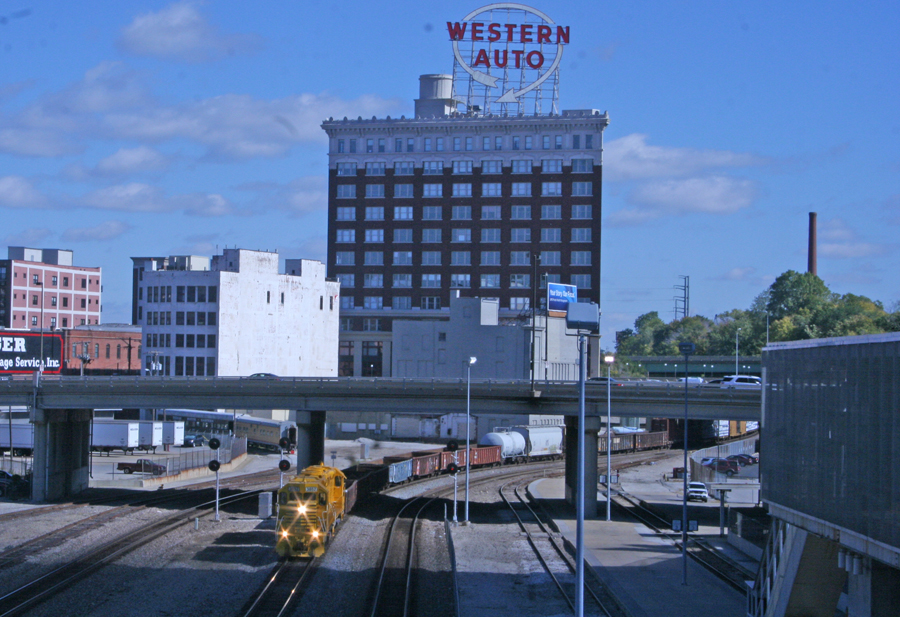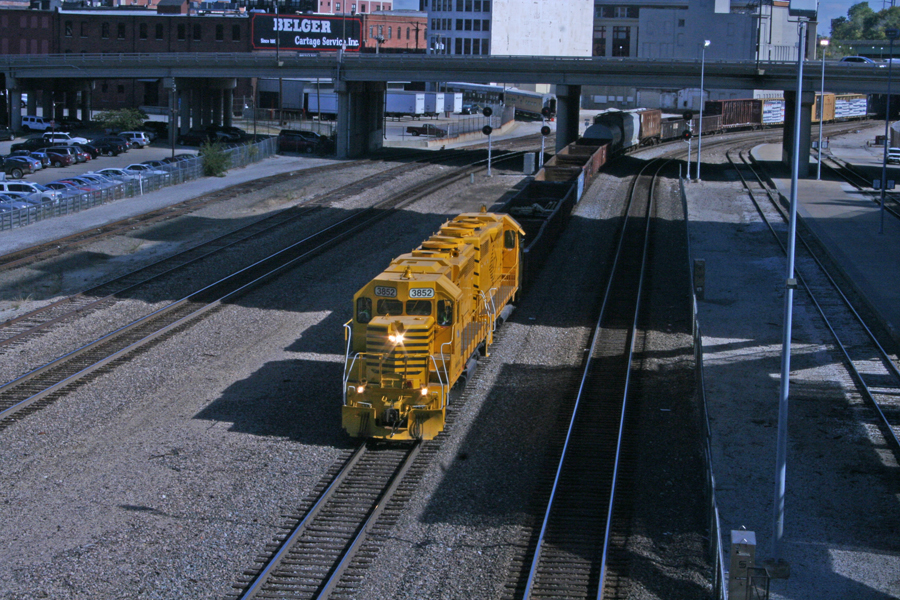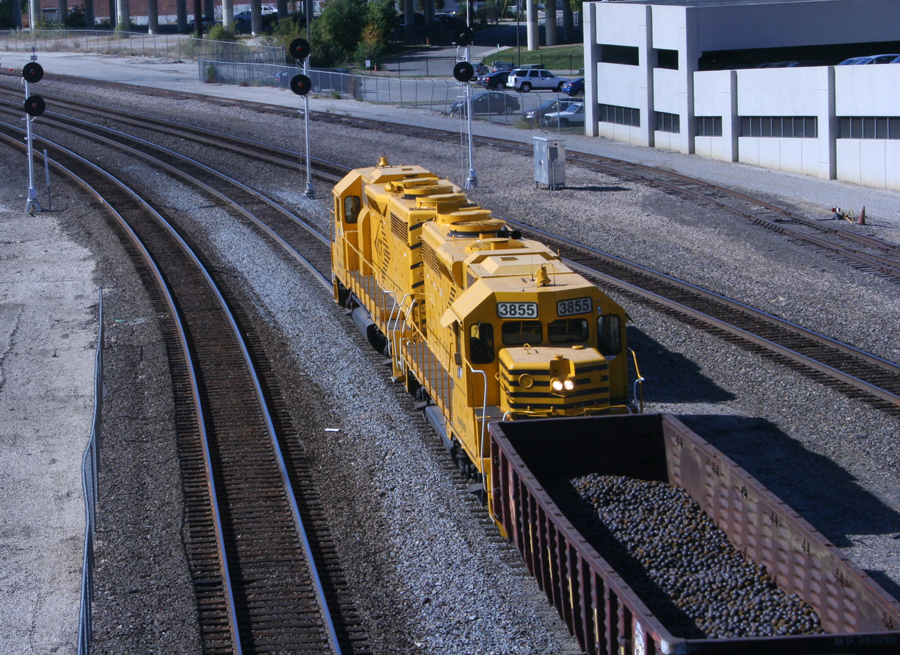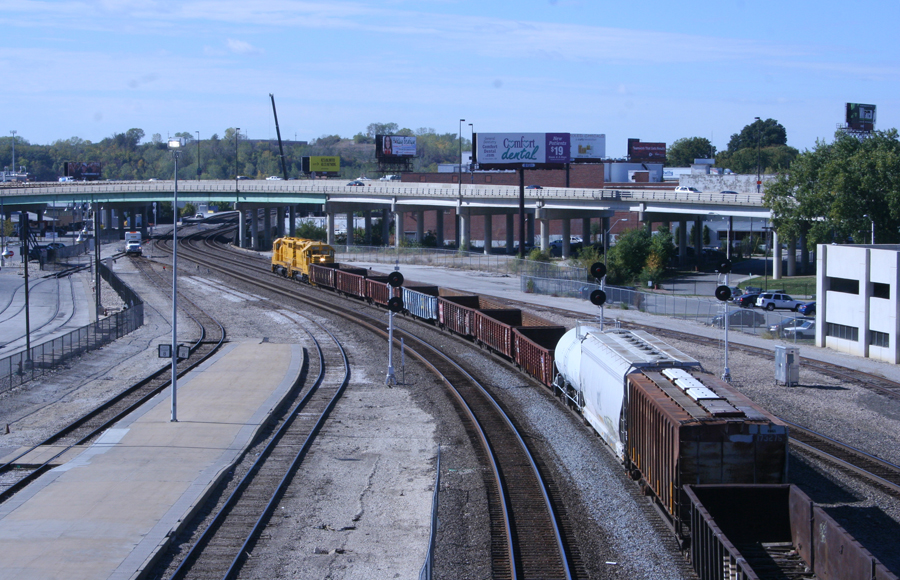 This page was designed and is maintained by Mike Condren mcondren@cbu.edu.