Kiamichi
by Mike Condren
April 8, 2011
When we get to Ashdown, AR, I spot some units sitting near the former Frisco station on the Kiamichi Railroad. What we find is a pair of lease units, this Indiana & Ohio GP35 and a rare EMD GP20D CIT Financial lease unit.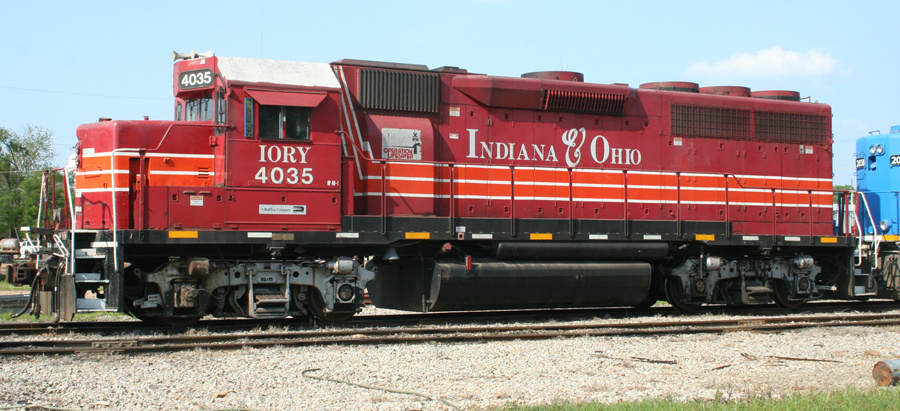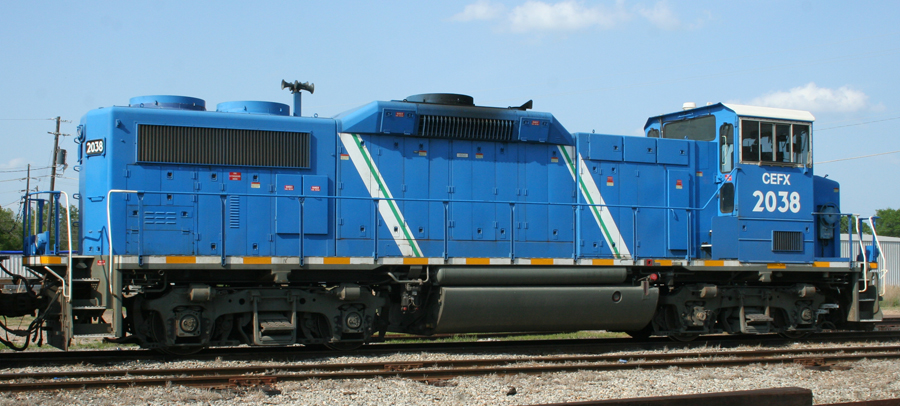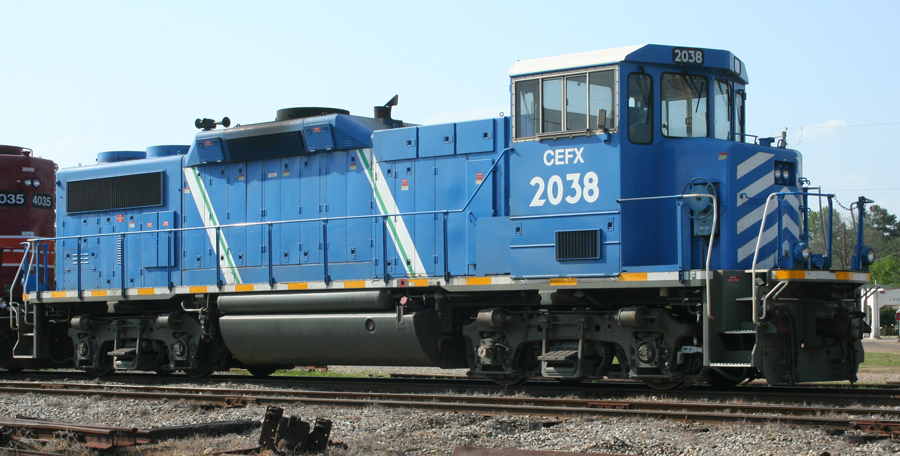 April 9, 2011
Having been grossed out at McDonald's by the smell of paper mill, we discovered 2 more CEFX GP20Ds at the Kiamichi former Frisco station. When I got home to Tahlequah, I checked Greg McDonnell's "Locomotives: The Modern Diesel & Electric Reference" for more information about these unusual units. I discovered that CEFX is the only owner of these unique units which were produced as a joint venture of EMD, Catepillar, and MP Industries. All 40 units were produced in Boise, ID. Could these be a vision of things to come with Catepillar ownership of EMD? The model looks similar to the units that I have shot on the New Orleans Public Belt.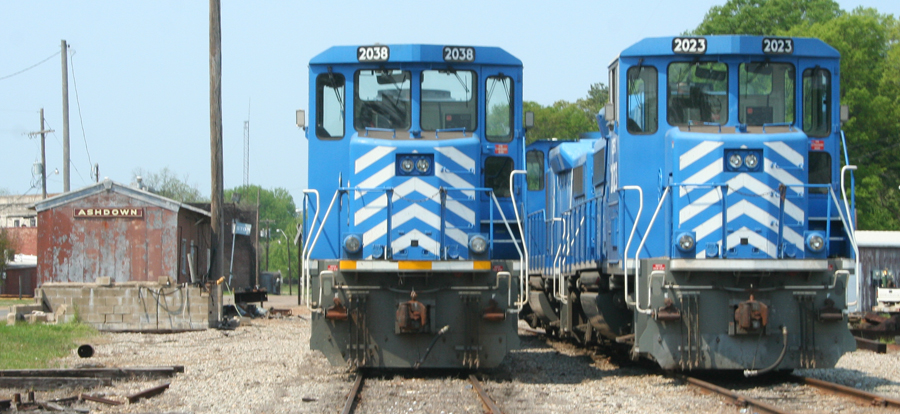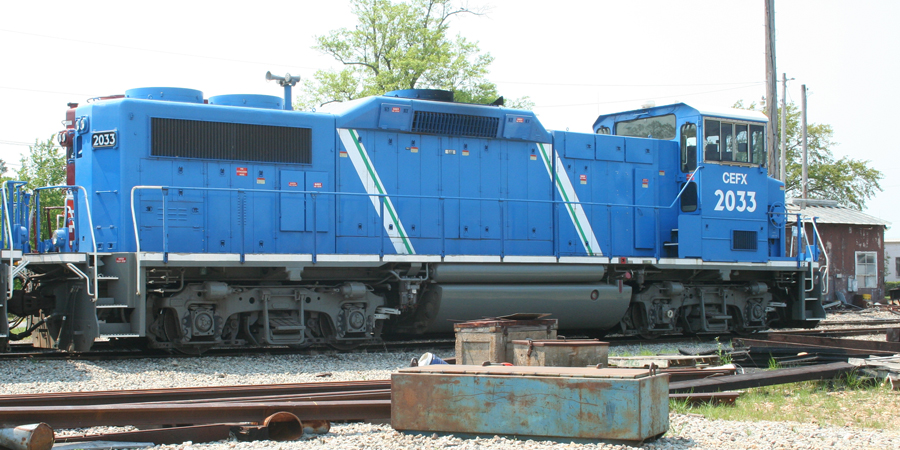 June 5, 2011
We then find these lease units at the Kiamichi yard along side the KCS mainline in Ashdown.


Oct. 8, 2011
I discovered the following power at the Kiamichi Railroad station in Ashdown.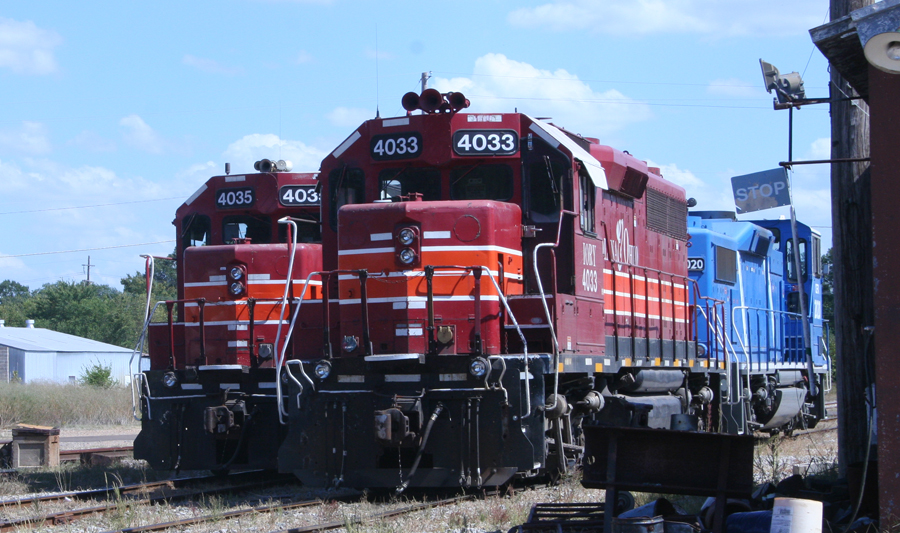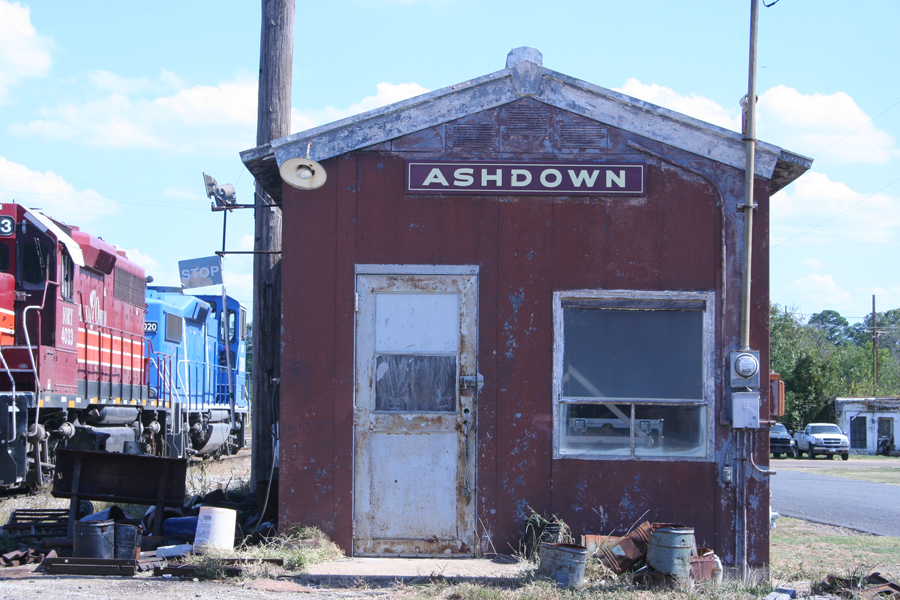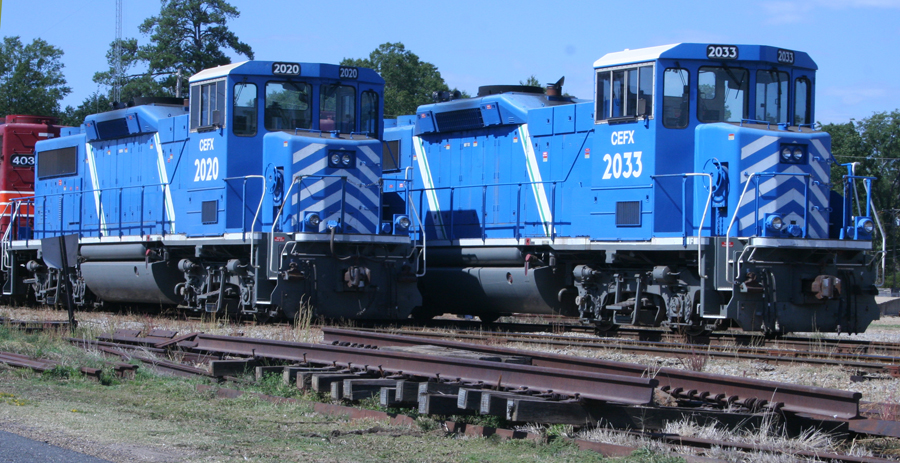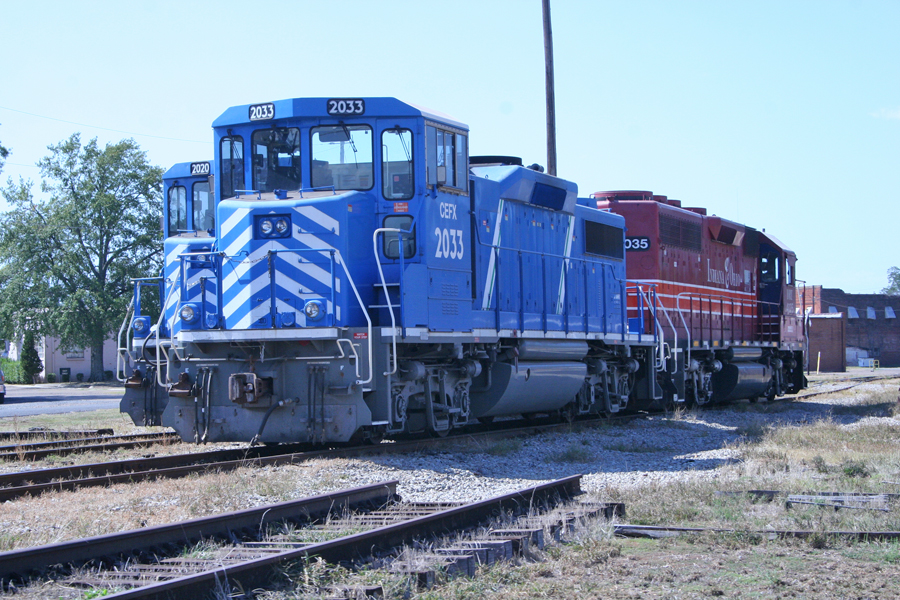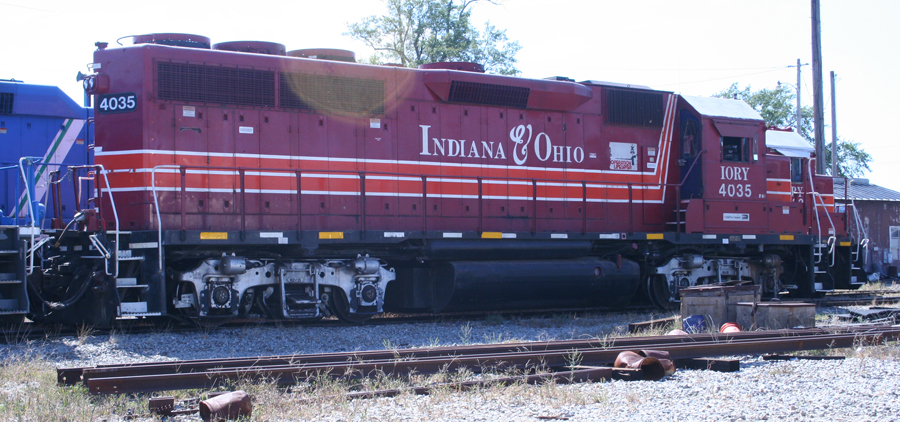 Oct. 12, 2011
In Ashdown, AR, this was the power parked at the Kiamichi Railroad.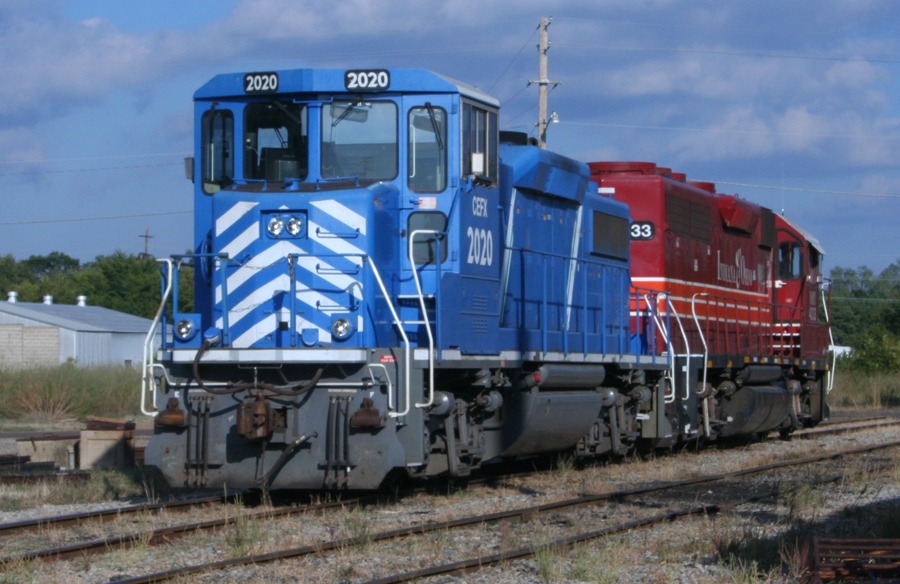 Oct. 17, 2011
There were a couple of lease units at the Kiamichi Railroad in Ashdown.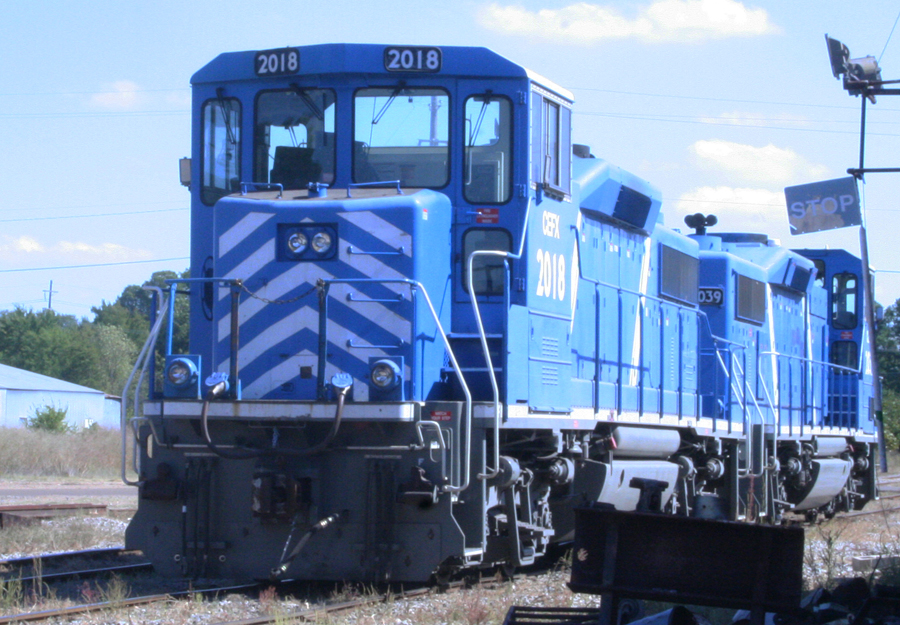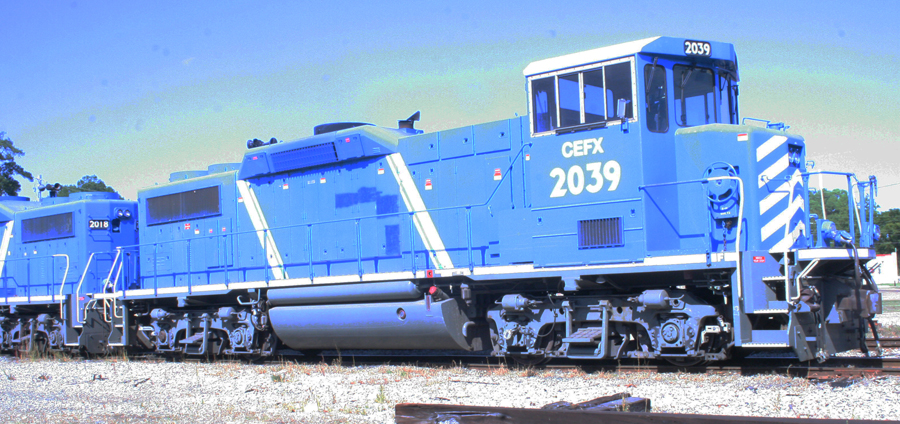 July 29, 2012
These WAMX units are dragging a string of cars north for the Kiamichi.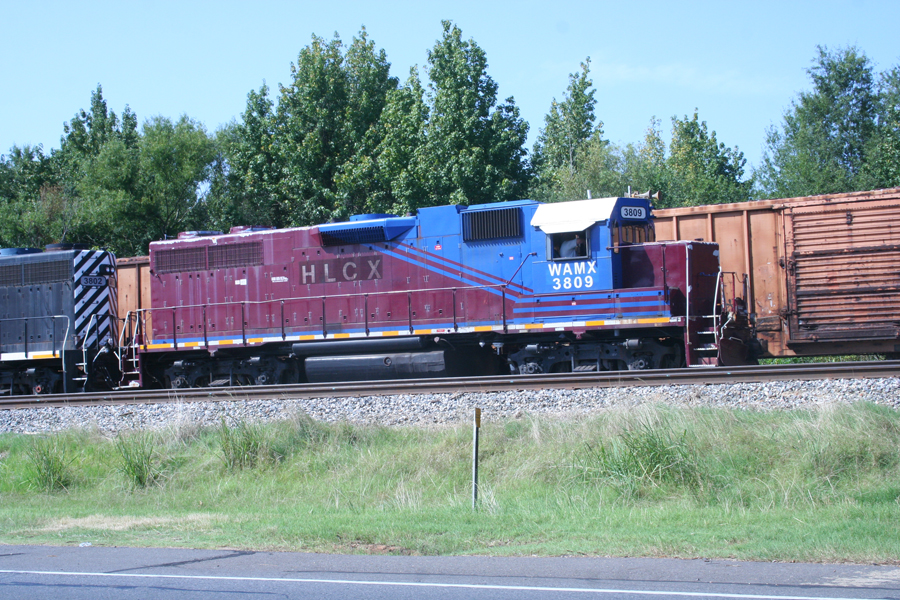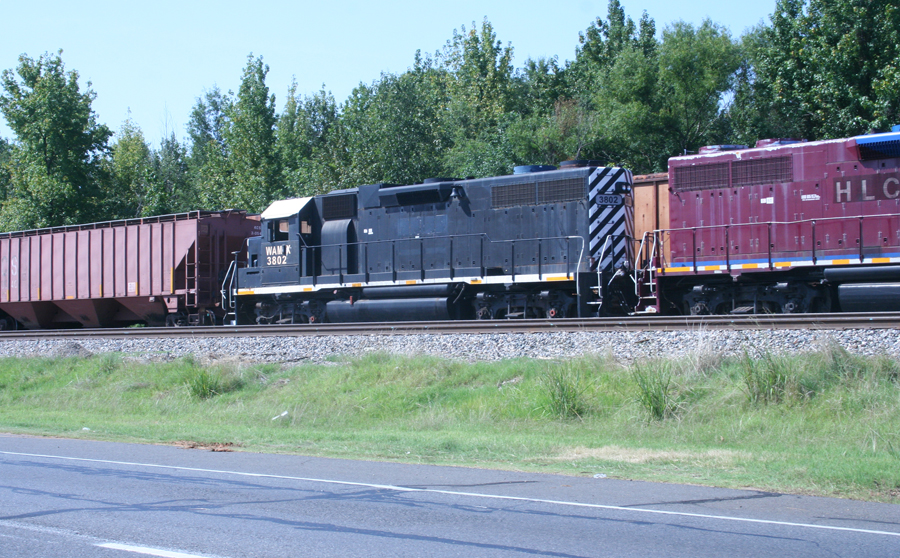 These lease units were parked along the former Frisco branch in Ashdown, AR.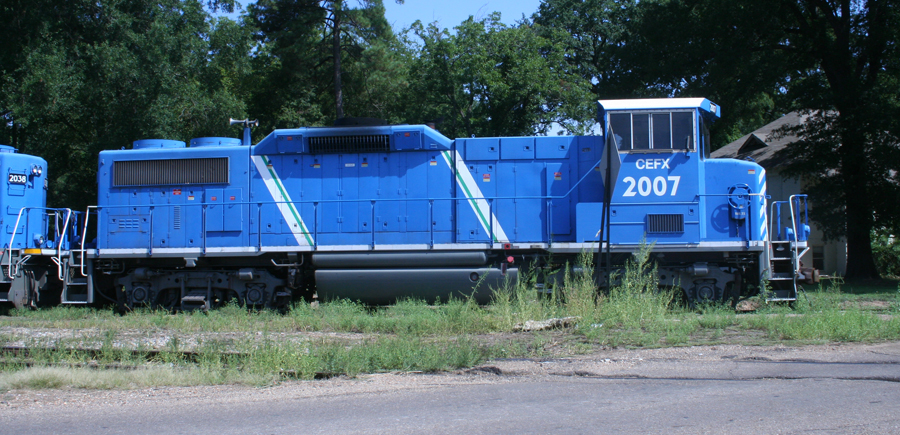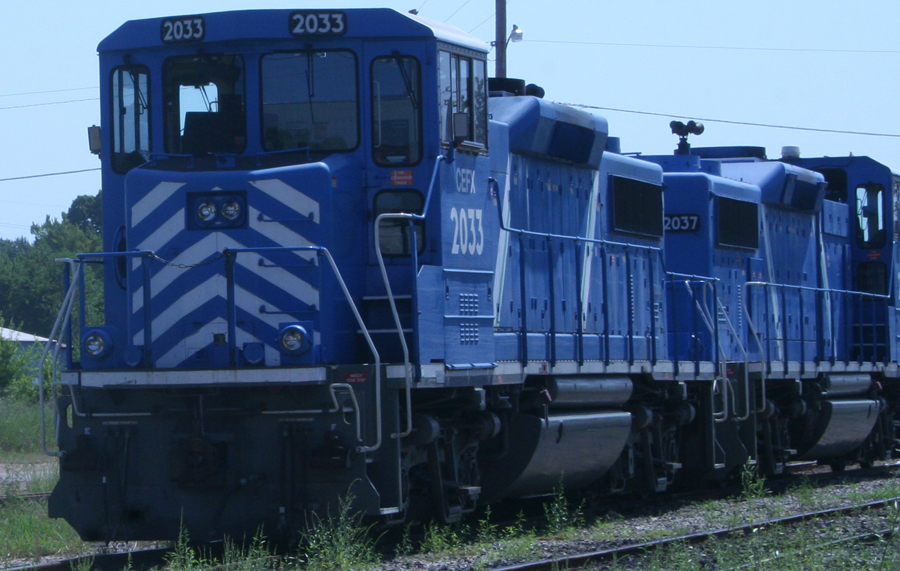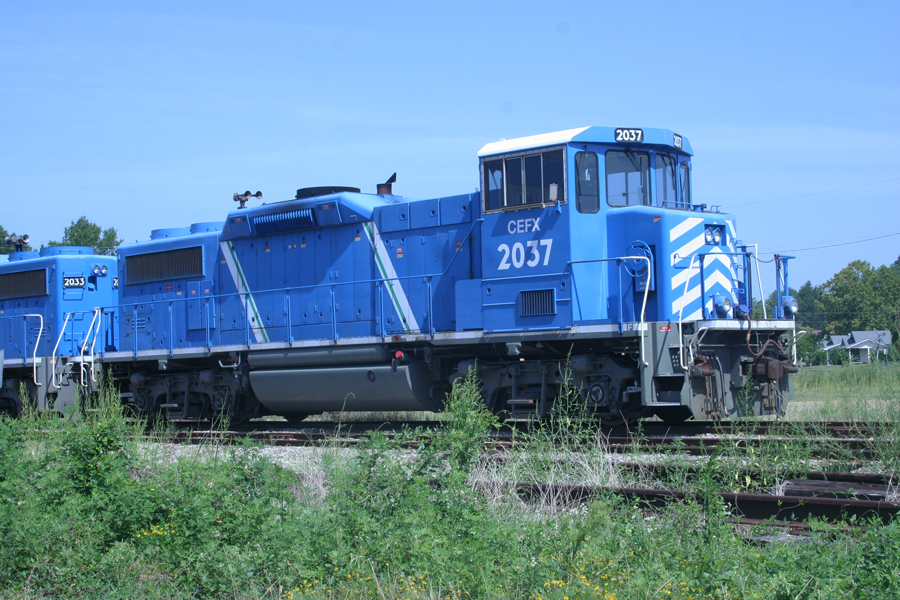 Jan 16, 2015
This former KCS slug was on display outside the Hugo station along with a former Frisco baggage car.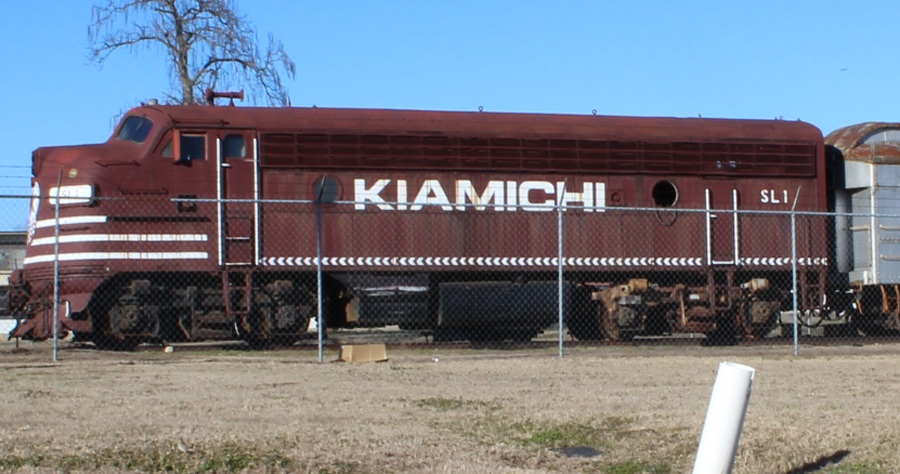 We then caught these units in the engine terminal of the Kiamichi.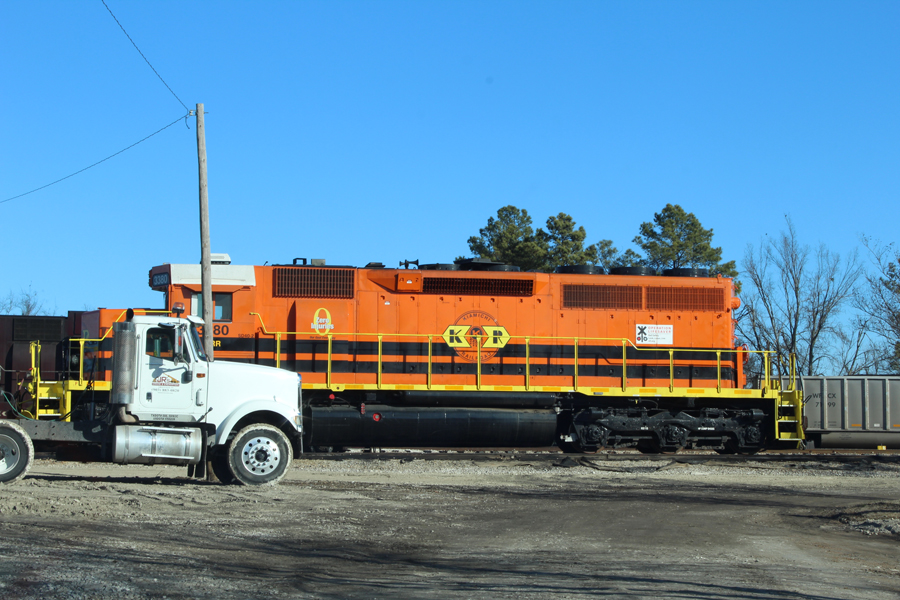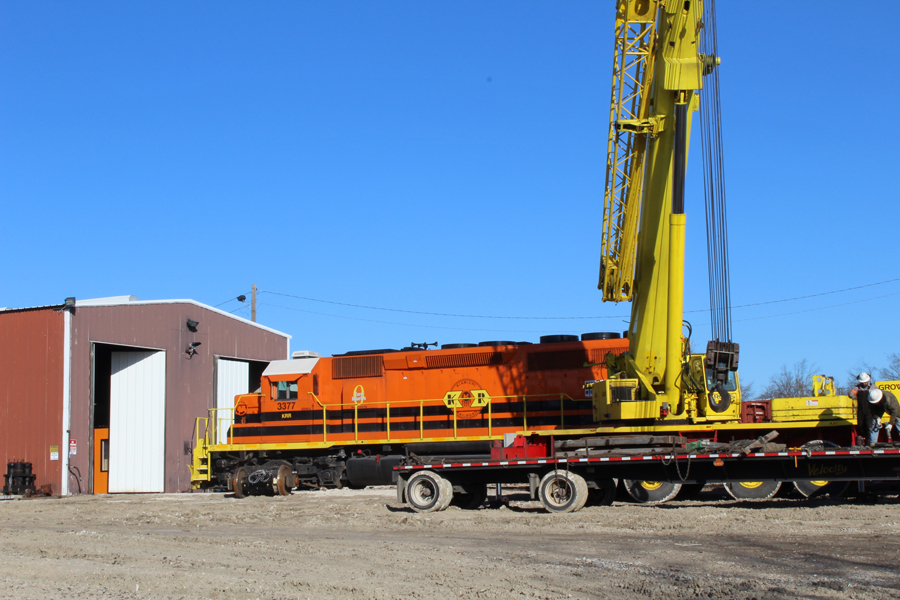 This page was designed and is maintained by Mike Condren. If you have materials
that you would like to contribute, contact me at mcondren@cbu.edu