Kalmbach Publishing & Model Railroader
Layout Progress Tour 2006
Photos by Mike Condren
Jim Hediger'sOhio Southern
HO Scale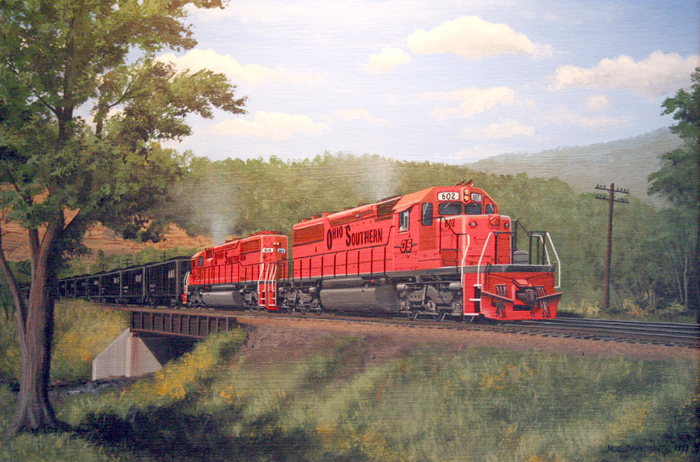 A painting of a pair of SD40-2s on a coal drag hanging in the crew lounge.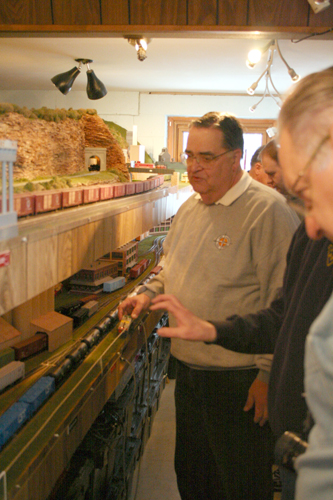 Jim explaining some of the details of his layout.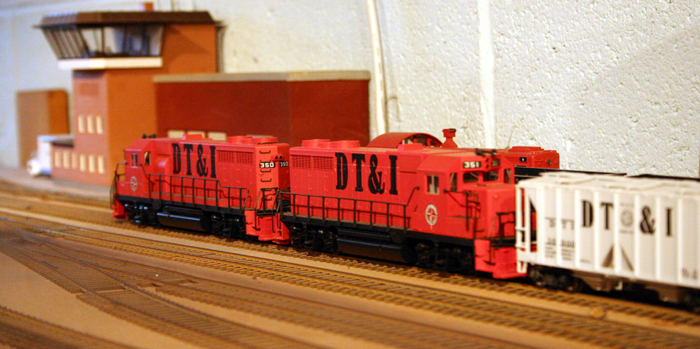 A general merchandise freight awaiting departure.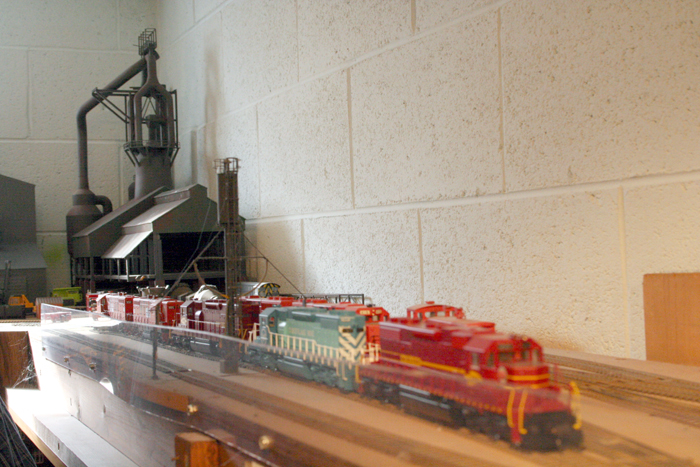 Power in the engine terminal on the upper level.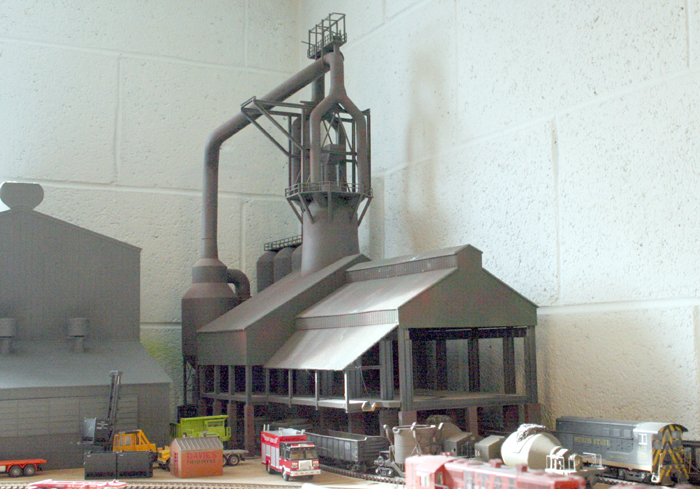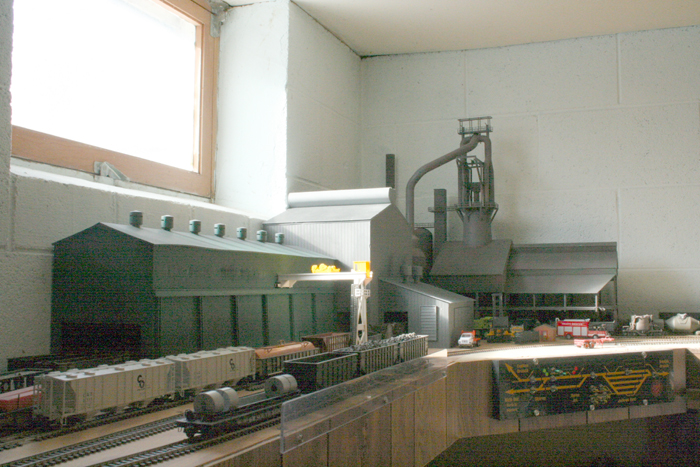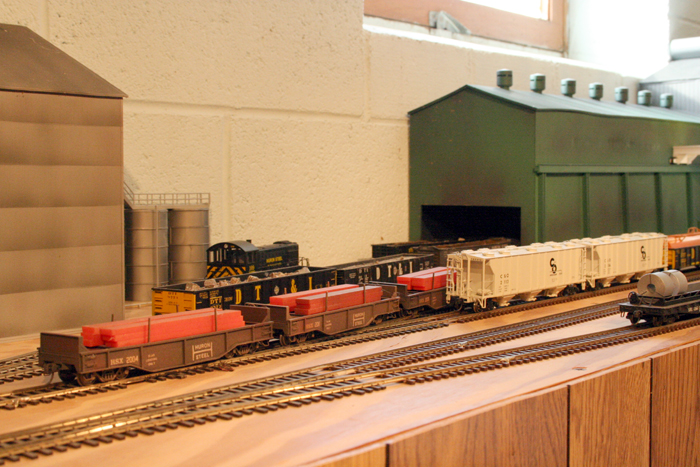 Huron Steel blast furnace and steel mill.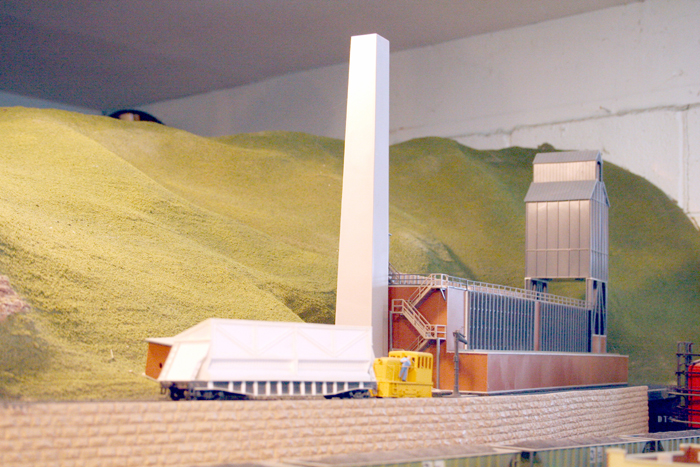 Huron Steel coke ovens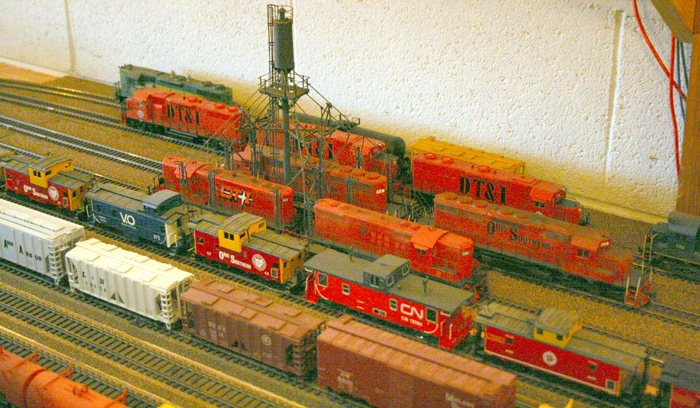 Lower level engine terminal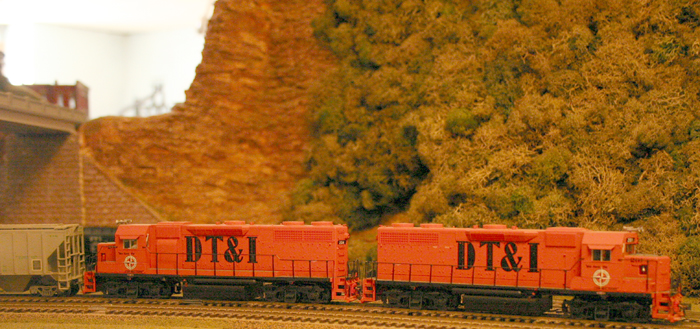 Another general merchandise train awaiting departure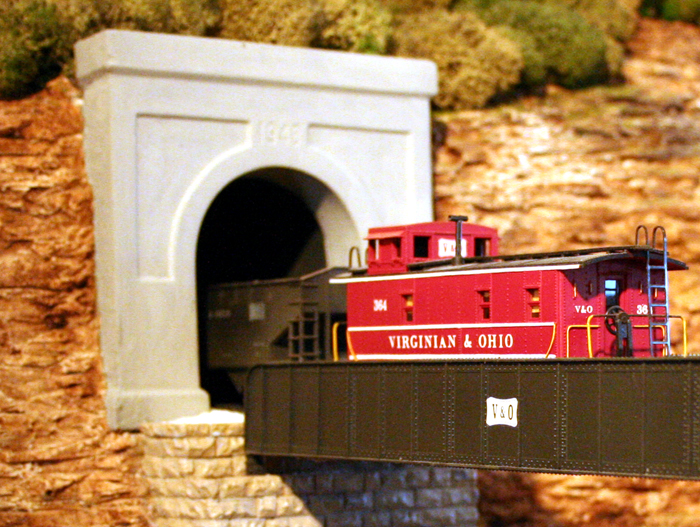 Virginian and Ohio freight disappearing into a tunnel after passing over the Ohio Southern mainline.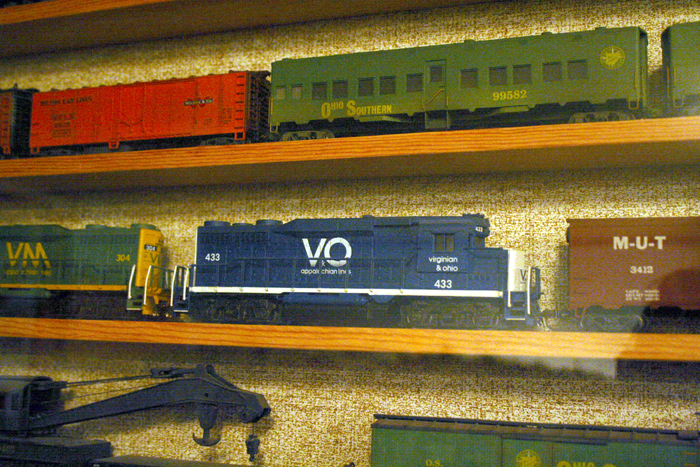 Display case in Layout room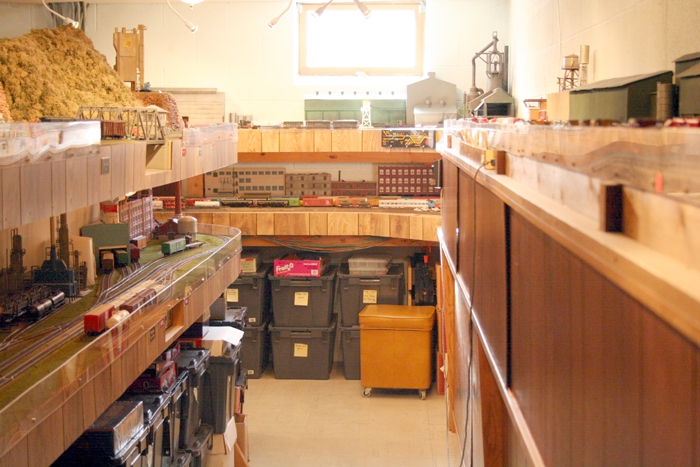 View down the aisle showing the two levels of the layout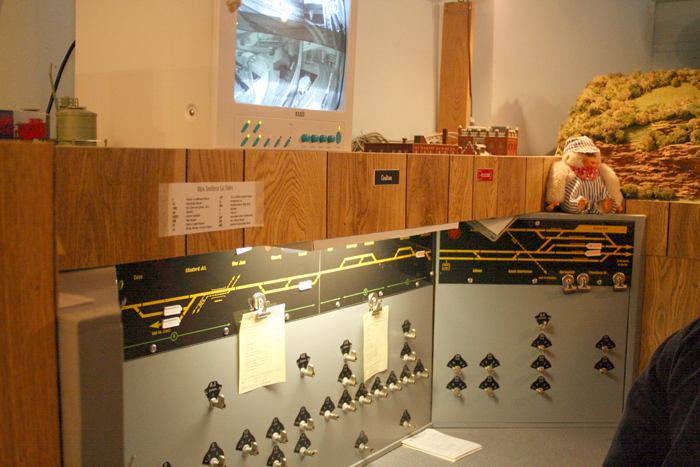 Dispatcher's desk with closer circuit TV monitor above showing trains in the hidden stagging yards.
Dick Christianson's
Lionel Layout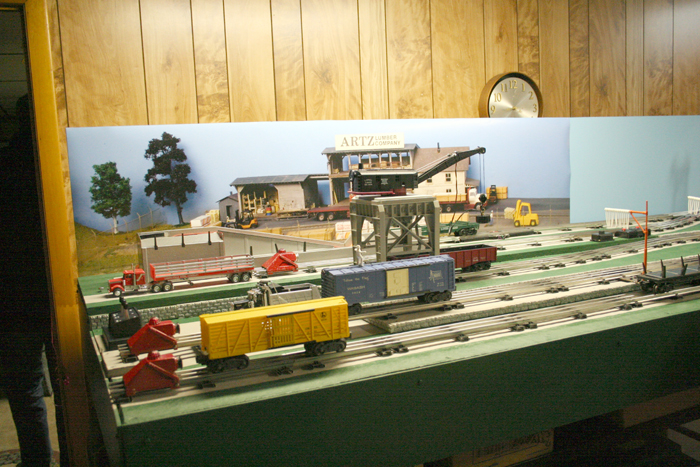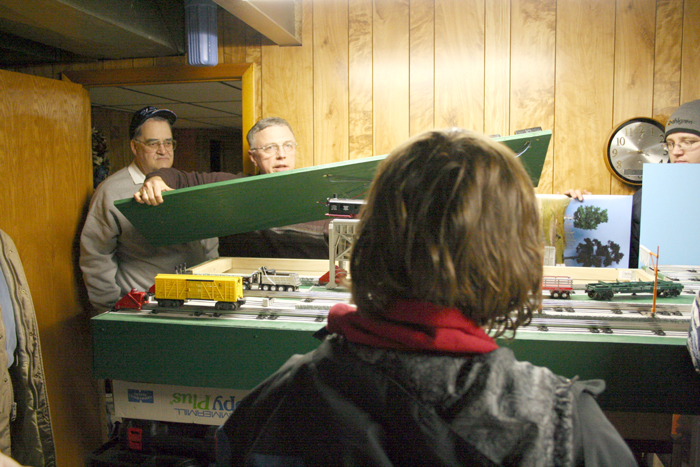 View of the left side of layout showing the log loader module, then Dick showing how that module is removeable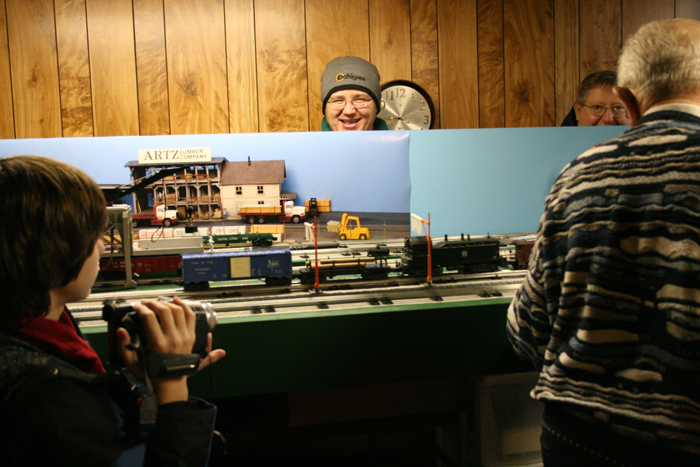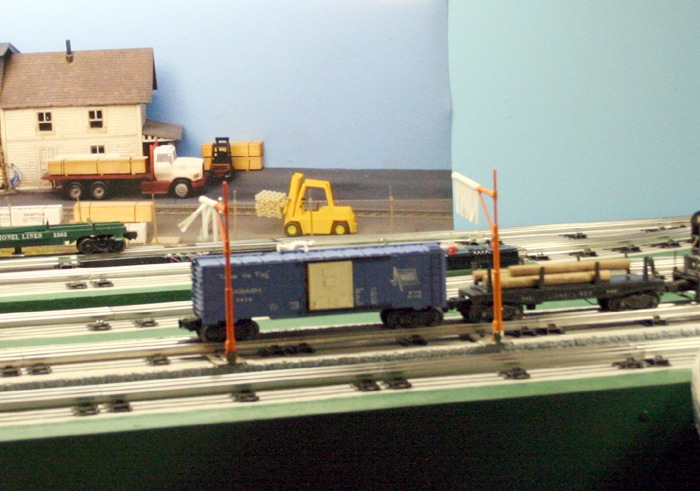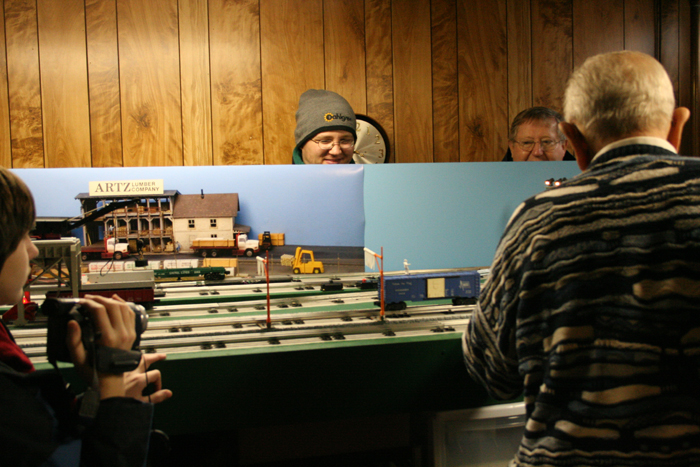 One of the many action scenes, a telltale boxcar passing under the left telltale causing the brakeman to drop flat. After the second telltale, he jumped back up.
Jim Kelly's
N-scale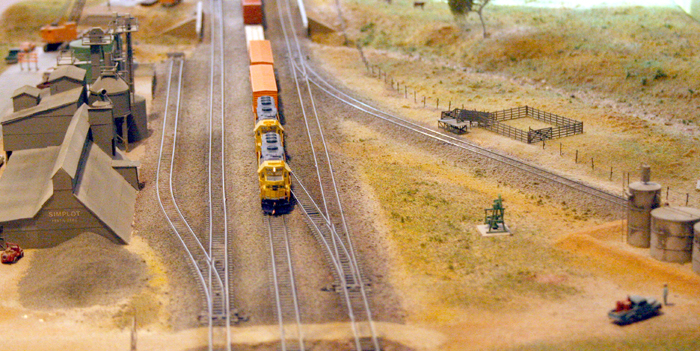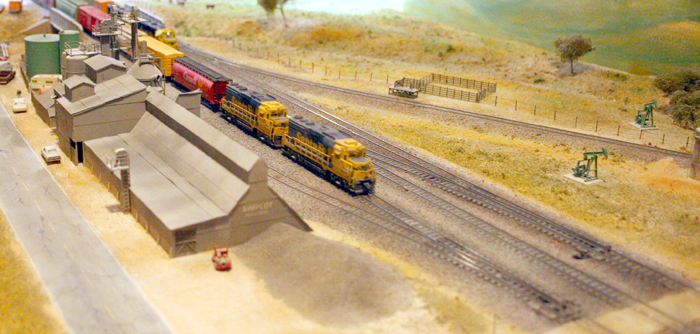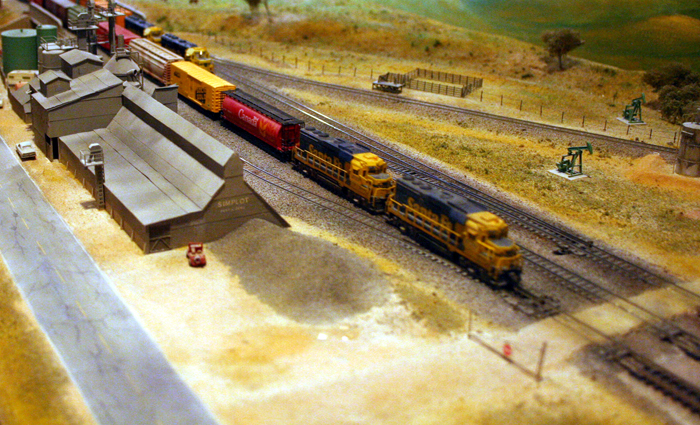 Views of one of the detailed towns on Jim's highly detailed layout

Another small southern California town with an orange grove on the right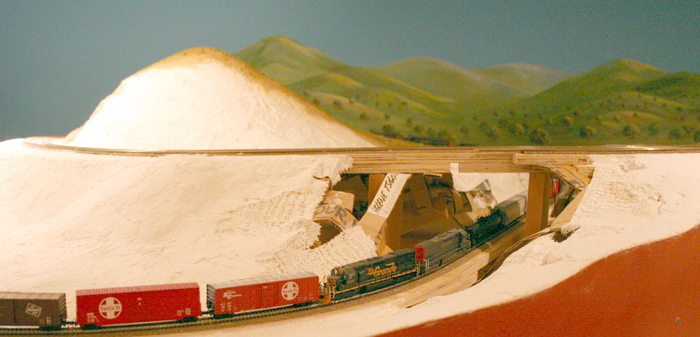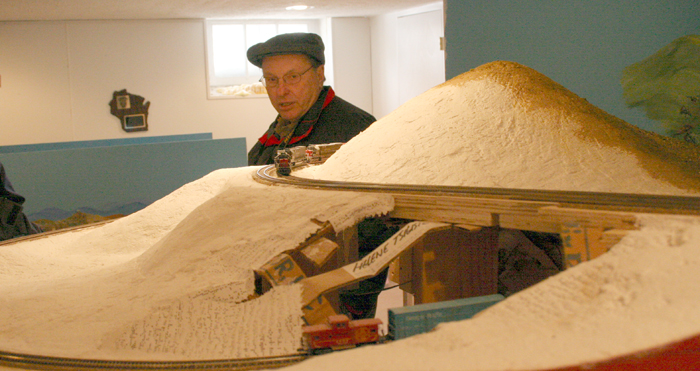 We just missed the head-end power on this train making the loop at Tehachapi. First we see the mid-train helpers, then the head-end power on the upon part of the loop and the caboose disappearing under the upper track, then the head-end power comes into view on the upper level.
Rob McGonigal's
HO Scale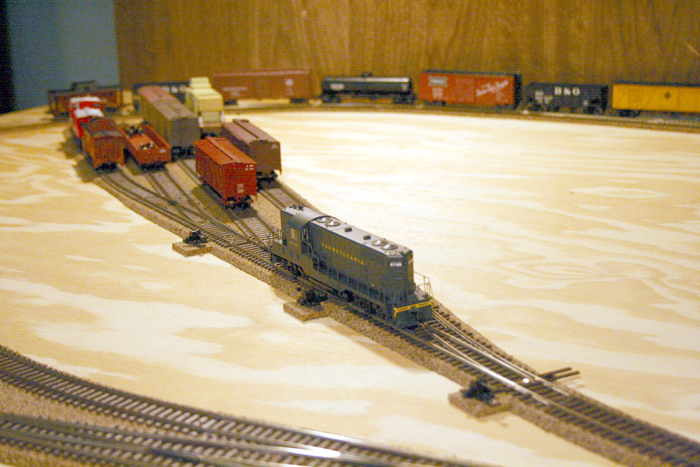 Rob's PRR GP7 in the yard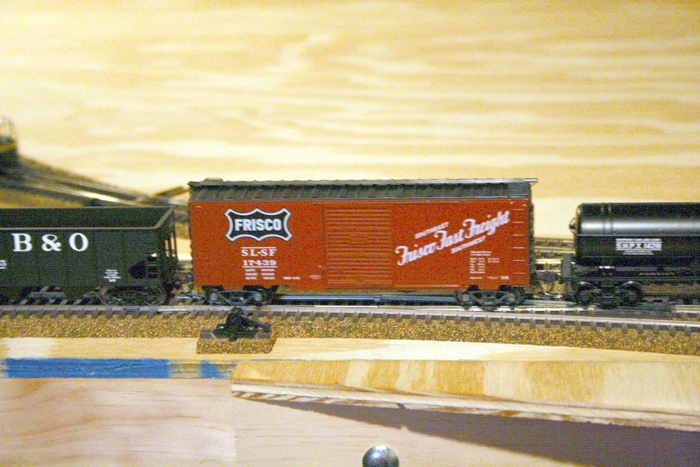 A Frisco 40-foot PS-1 boxcar in the Frisco Fast Freight scheme of the 1940s rolls past.

A Milwaukee Racine and Troy SD40-2 awaits its next assignment with its caboose in the yard.
Hal Miller's
O Scale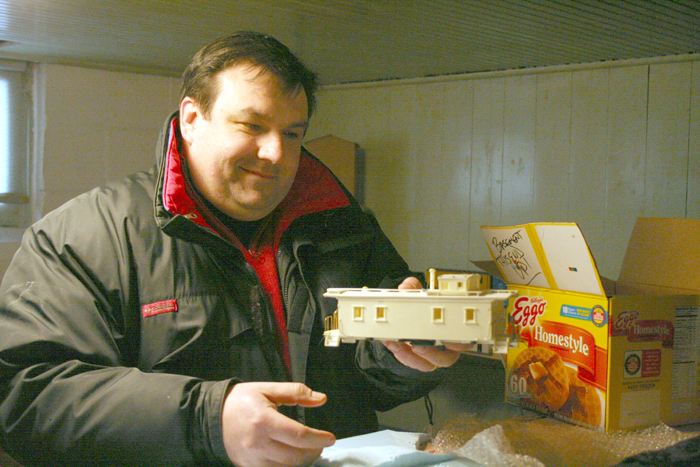 Hal showing off his scratch built Rock Island wooden caboose.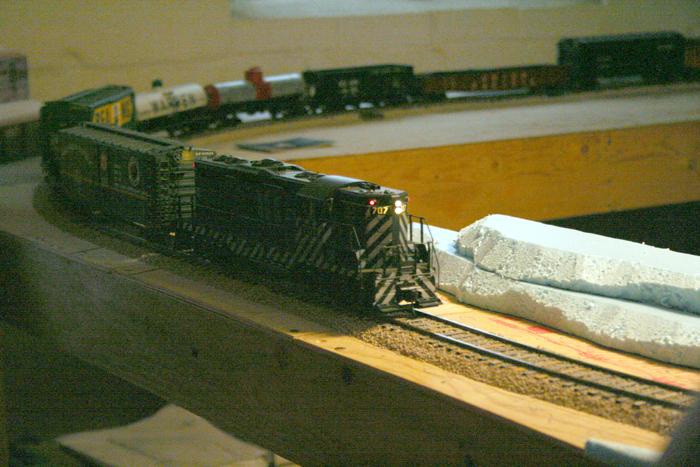 Hal's ATSF GP7 rolling with a freight.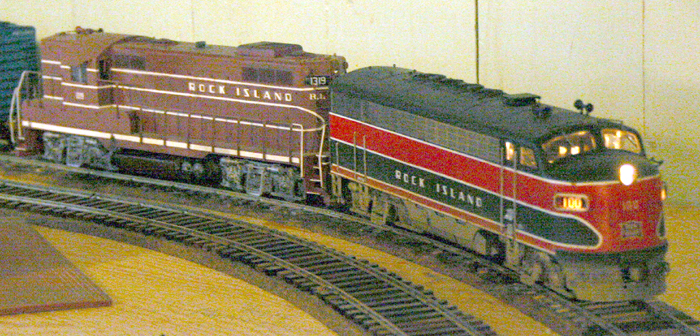 A RI freight sits in a siding with a F-unit and Geep on the point.
This page was designed and is maintained by Mike Condren. If you have materials
that you would like to contribute, contact me at mcondren@cbu.edu