Memphis Railroad Over/Underpasses
Bellvue Blvd. Overpass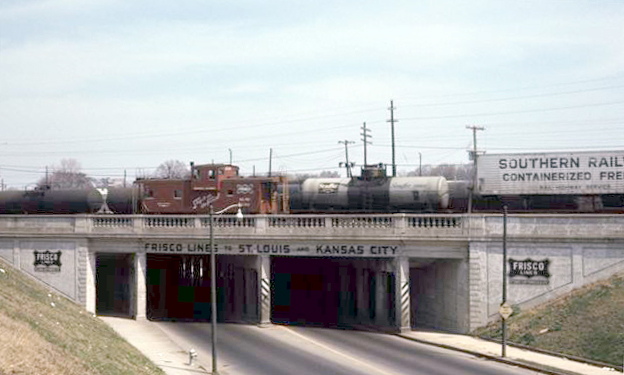 Contributed by Phil Gosney
Frisco overpass over Bellevue Blvd. April 1969. Note the Frisco caboose.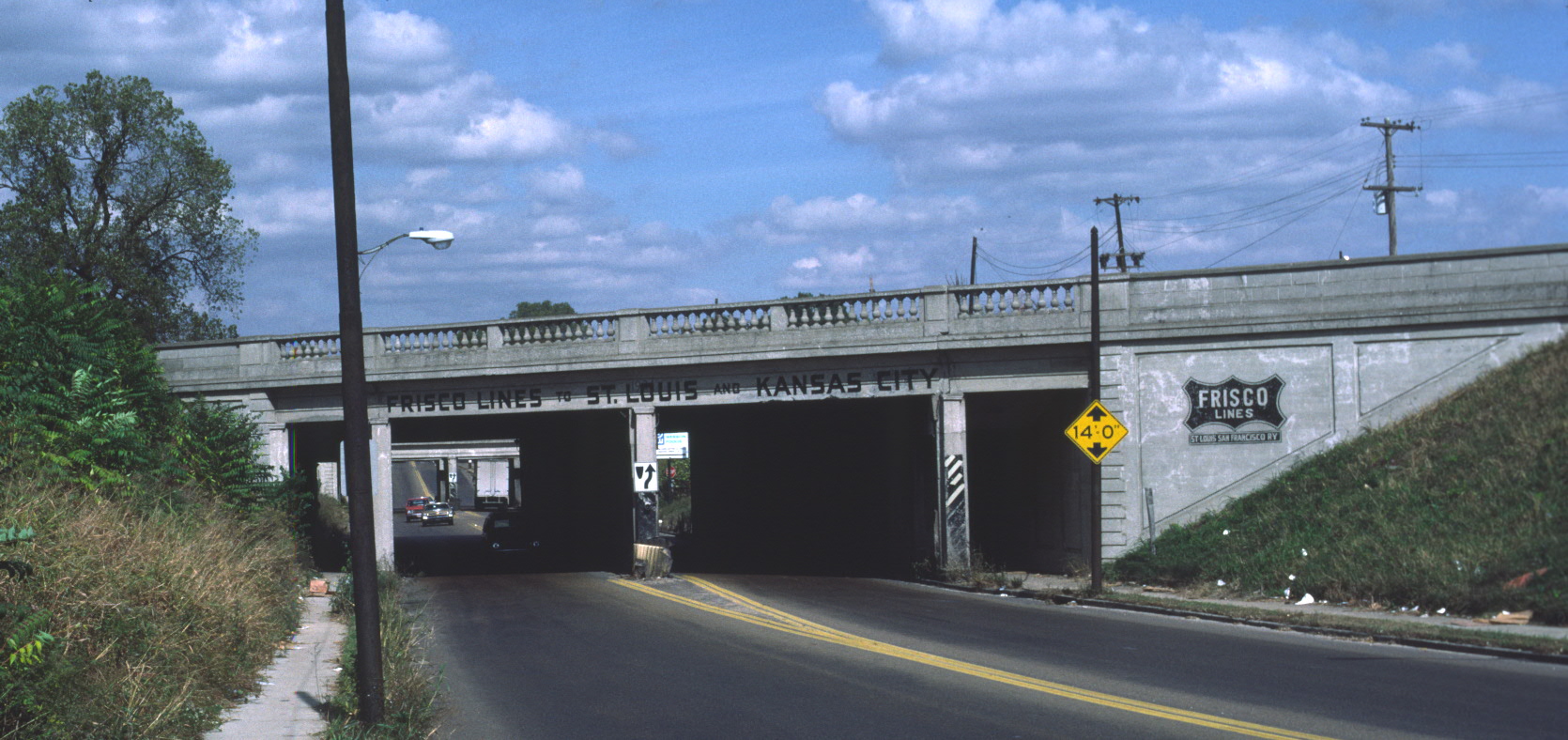 Mike Condren photo
Frisco overpass over Bellevue Blvd. Nov. 1982. Note the Frisco Lines herald on the right. That herald was abandoned with the reorganization from receivership in 1947.
Central Ave. and East Parkway Overpass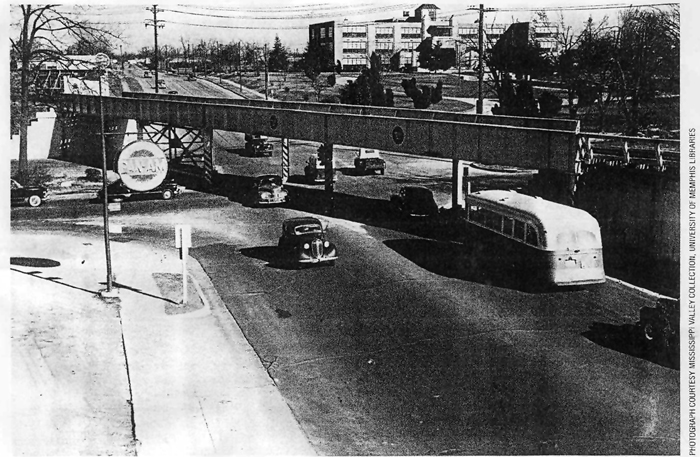 This picture appeared in Memphis Magazine, view of the
scanned page
.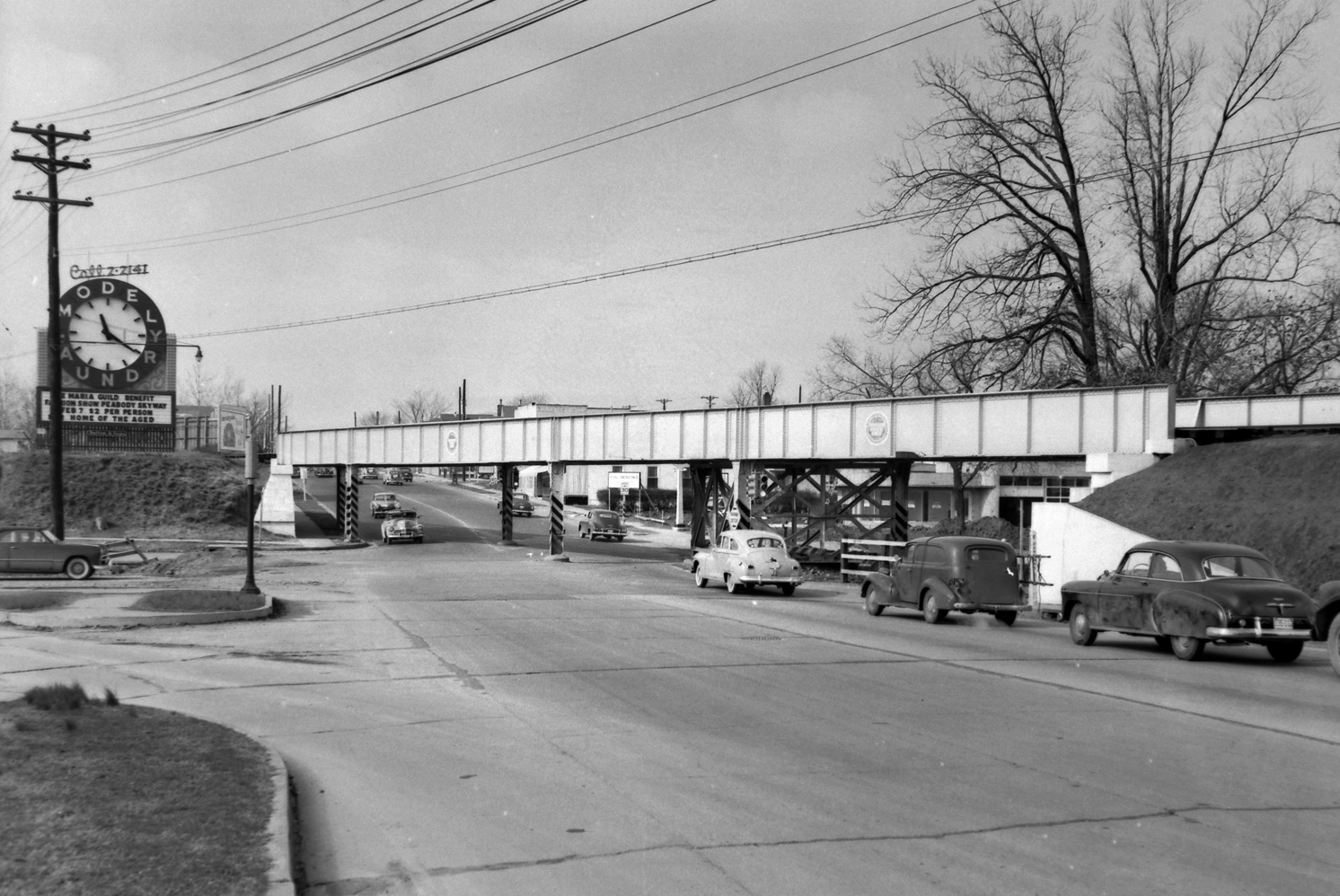 Contributed by Rick Brashier
East Parkway underpass under MP & NC&StL Tracks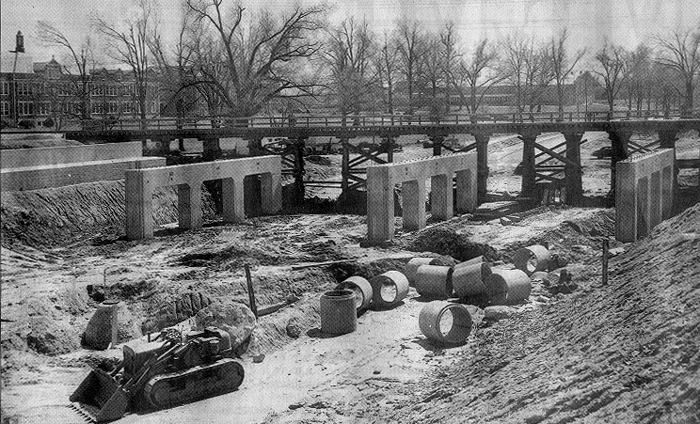 Scanned from Commercial Appeal
Construction of the "new" overpass over East Parkway was delayed due to shortage of steel. Note the CBC/CBHS classroom building in the left background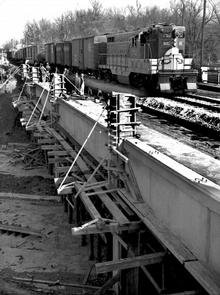 The Commercial Appeal files 11-27-2007, Contributed by Brother Louis Althaus
Overpass on track for Christmas. The first train rolled along the new NC & St. L Railroad Overpass near Christian Brothers College on Nov. 27, 1952, marking completion of an important phase of the modernization project along East Parkway. The entire section from Central to Union is expected to be ready for use by Christmas.

A name change would happen on August 30, 1957 when the NC&StL merged and became part of the Louisville & Nashville RR. Long before the merger the L&N had started buying NC&StL stock, beginning in 1880, to stop the railroad from expanding into L&N territory. 1957 was also the year that the L&N would retire the last of it's steam locomotives in favor of the easier to maintain diesel engines.

The line would see heavy freight traffic but the use of passenger service, including the famous Dixie Flyer and Volunteer, would decline and later end in the mid 1960s. The 1970's and early 1980s would see many local industries stop using the railroad. The L&N was merged into the Seaboard Coast Line, in 1972, which later became the Seaboard Systems RR on January 1, 1983. With the July 1, 1986 merger with the Chessie System RR, the Seaboard would become the present day CSX RR.
Airways overpass over Yale Yard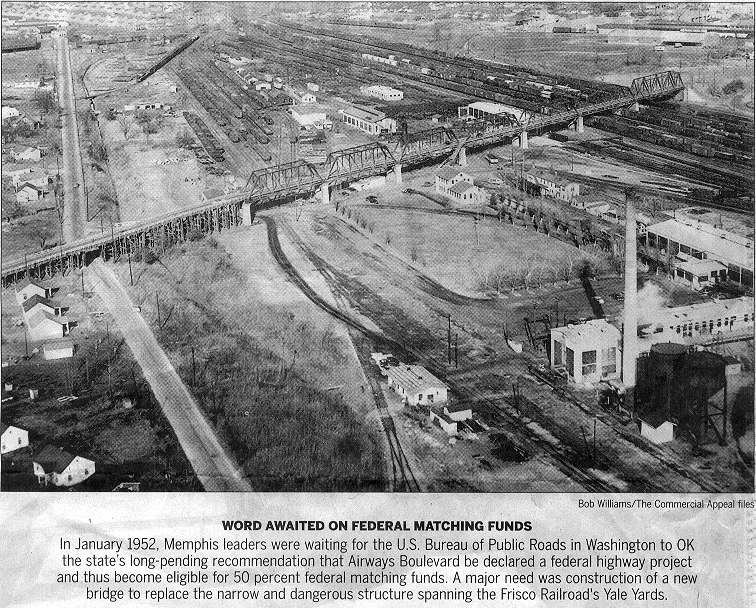 Contributed by Bill Strong
Newspaper article showing an aerial view of Yale Yard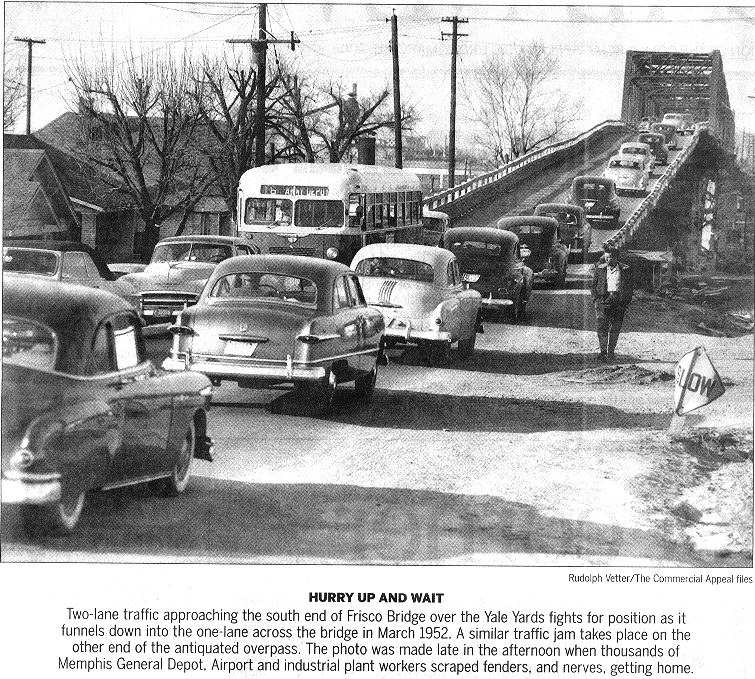 Contributed by Bill Strong
Newspaper article showing the congestion at the old Airways bridge over Yale Yard.
Return to Memphis Historical Railroad Pages Home Page
This page was designed and is maintained by Mike Condren. If you have materials
that you would like to contribute, contact me at mcondren@cbu.edu