Mount Washington Cog Railway

by Mike Condren
During the summer of 1963, I spent 5 weeks with friends at their cabin in southern Quebec. During that time they showed me much of northern New England, including Mt. Washington where I rode the cog railway to the top of the mountain.
This was the original engine, "Peppersass", for any cog railway in the world. This display is at the Marshfield Base Station at the bottom of the railroad. A train is seen preparing to leave for the summit.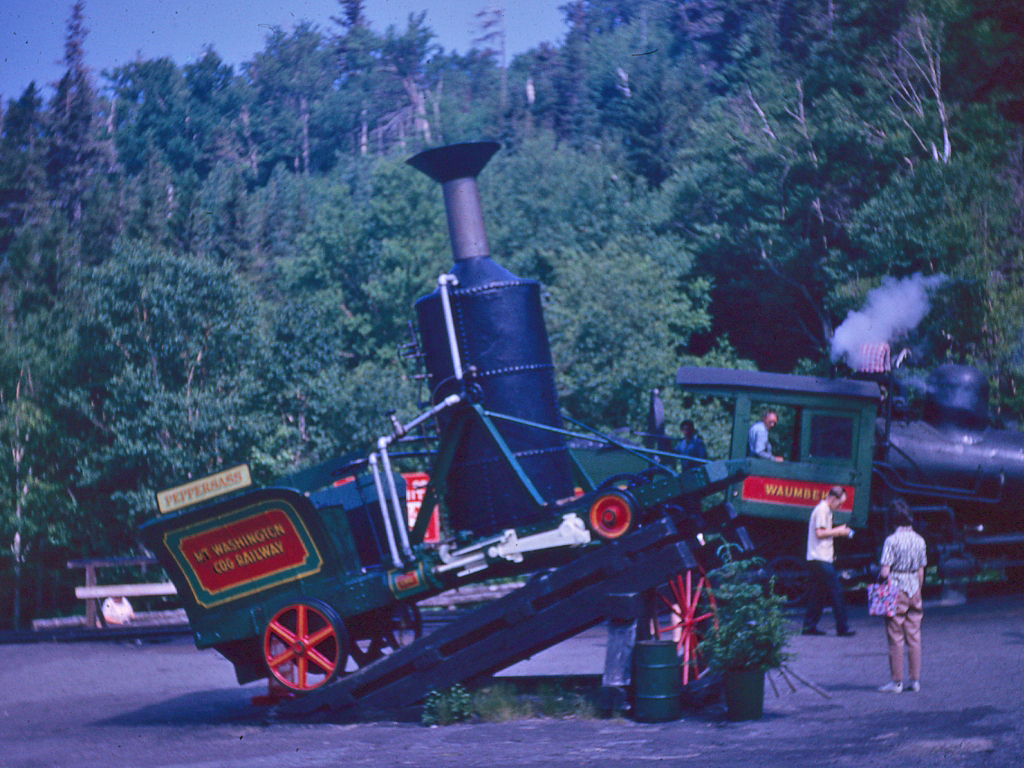 Engine 9 is preparing for its trip to Summit.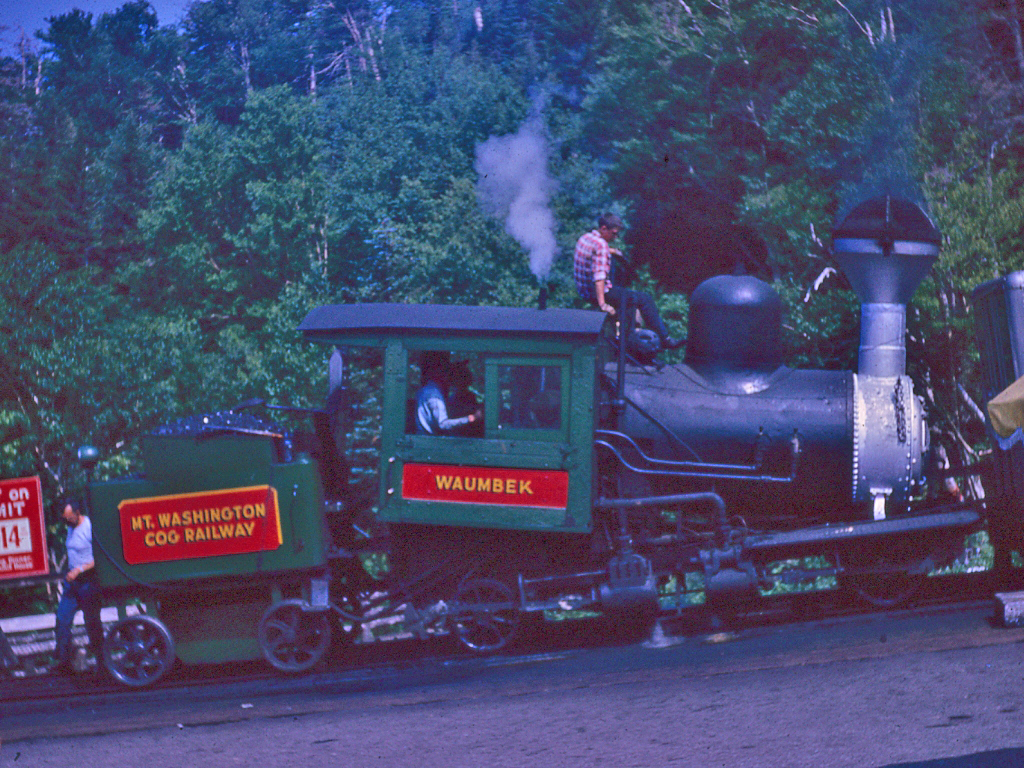 | | |
| --- | --- |
| Before heading to the Summit, I shot this "frieght train" with a load of wood heading down grade just above Base Station. | |
On our climb to the top, our train and the following train take the siding at Waumbek for a down train.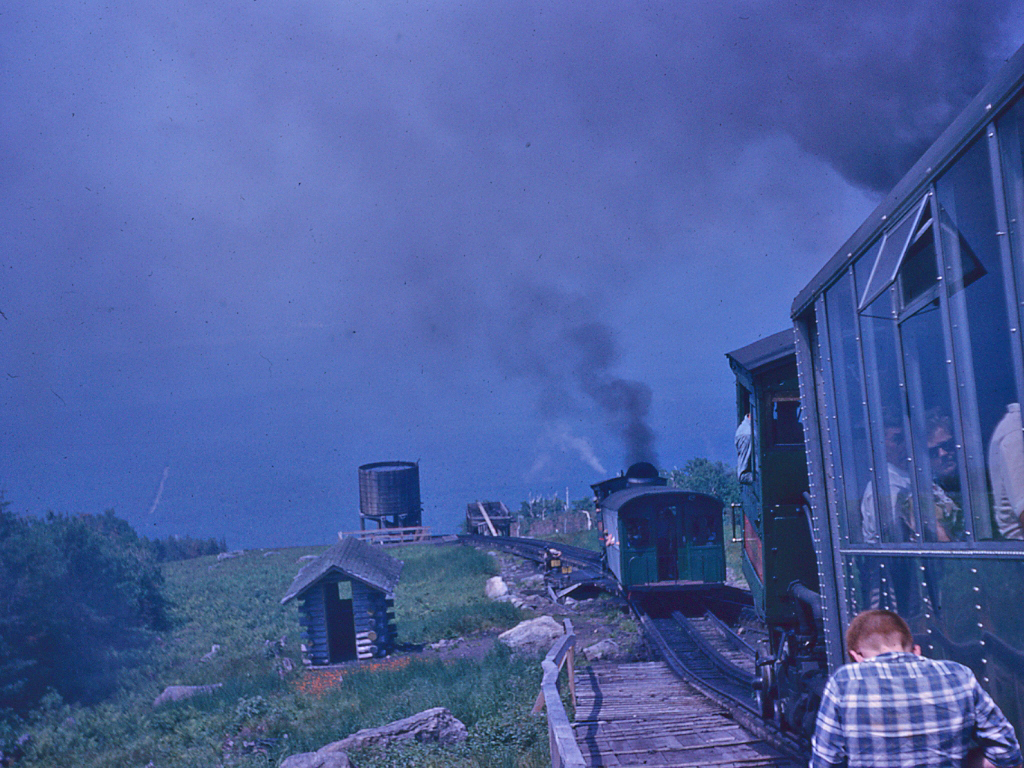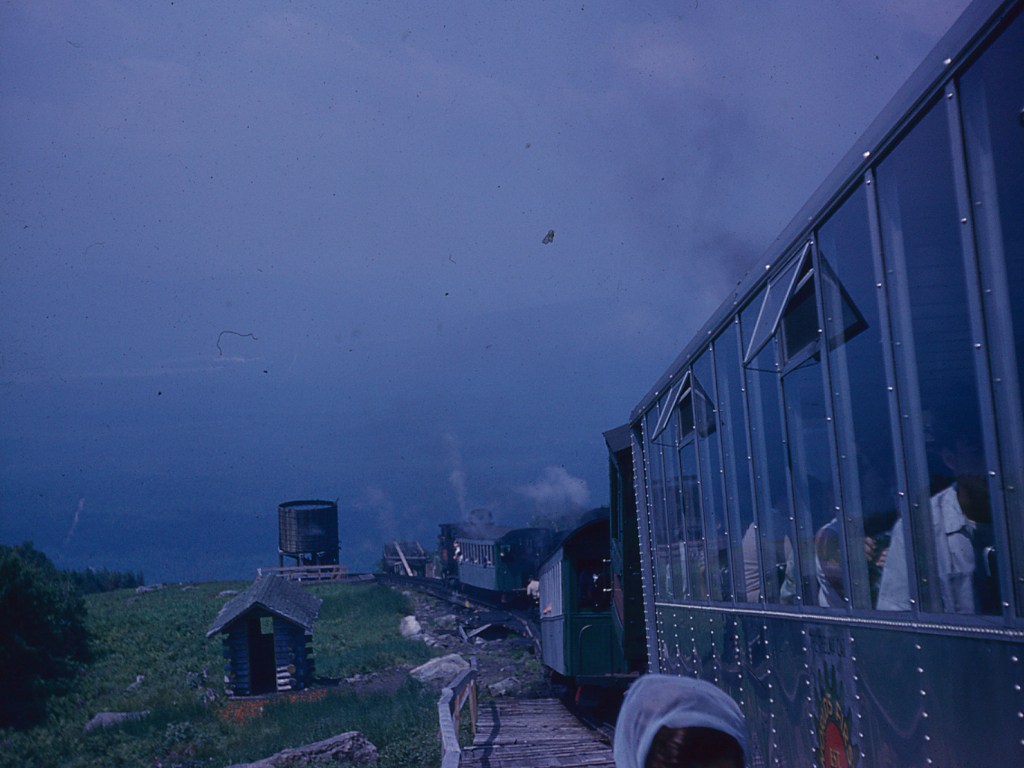 The next 2 shots are of the mountains from Jacobs Ladder, the steepest grade any where. With the left shot, I tried to show the mountin horizontal to compare with the right image which shows the steepness of the railroad right-of-way, 37%.
| | |
| --- | --- |
| I took this shot out of the front of the train from my seat showing the cog rail in the middle of the track. | |
Our up train is about to meet a down train in the upper siding.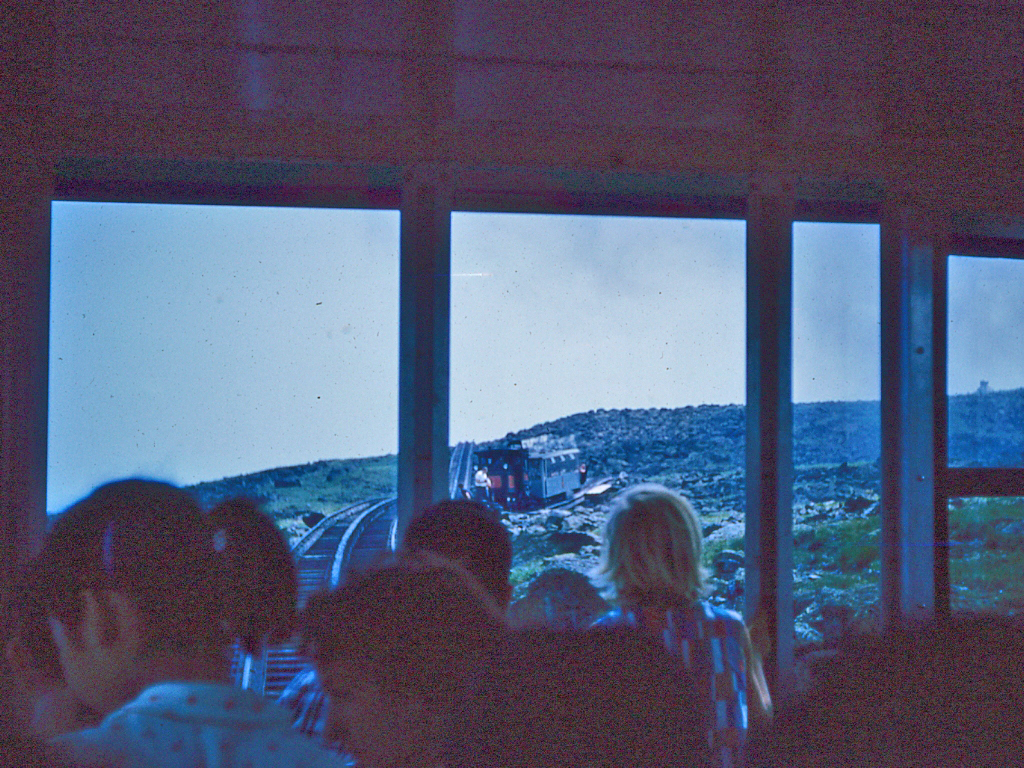 Near the top of Mt Washington, we get this view of Mt. Jefferson.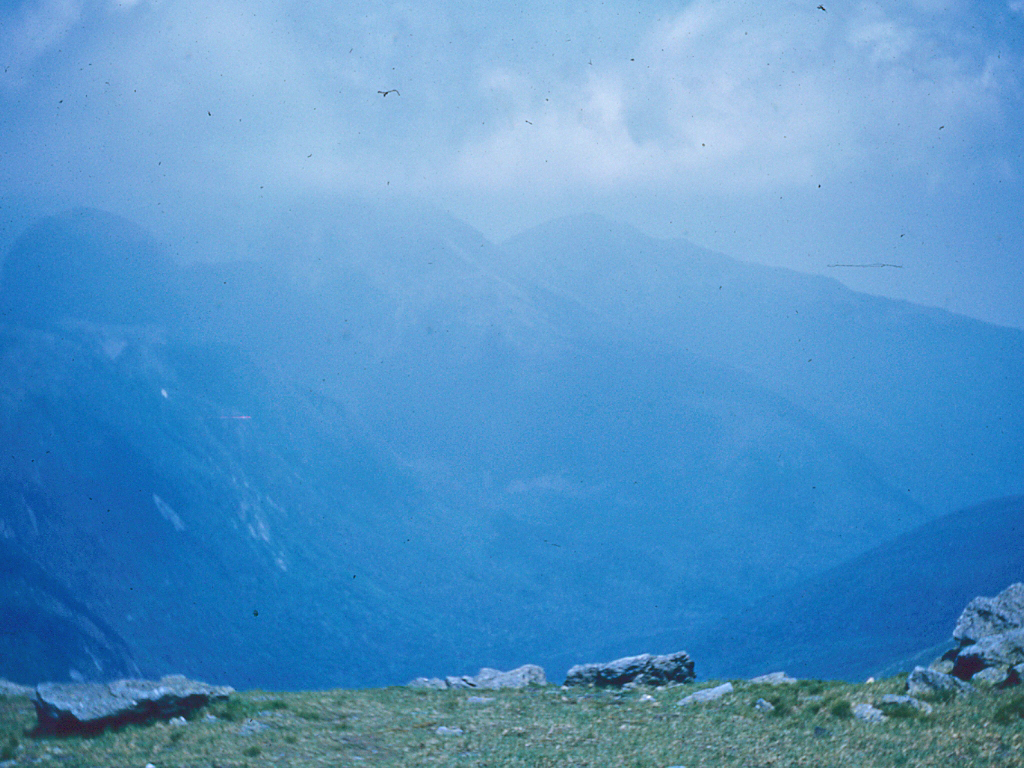 After reaching the top, we see the second section on the last of the climb to the top.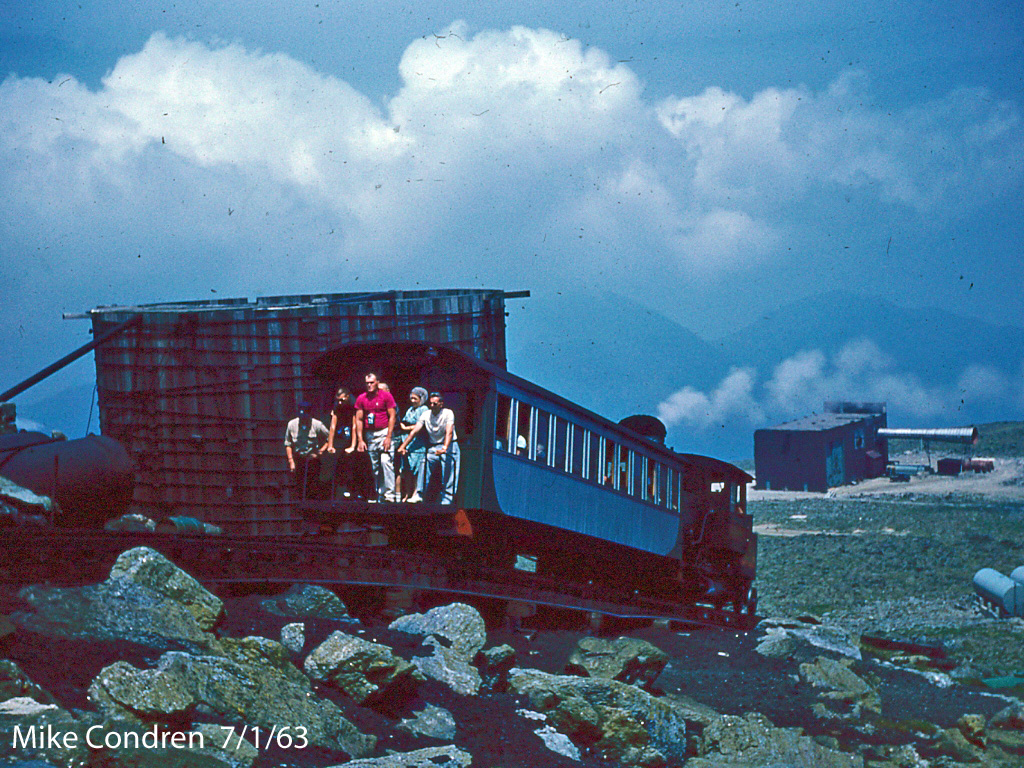 On the way down the mountain, we take siding at the upper passing track where we meet 2 up bound trains.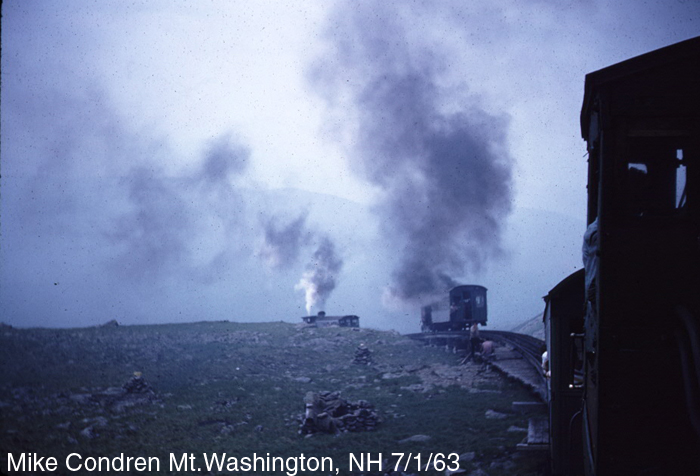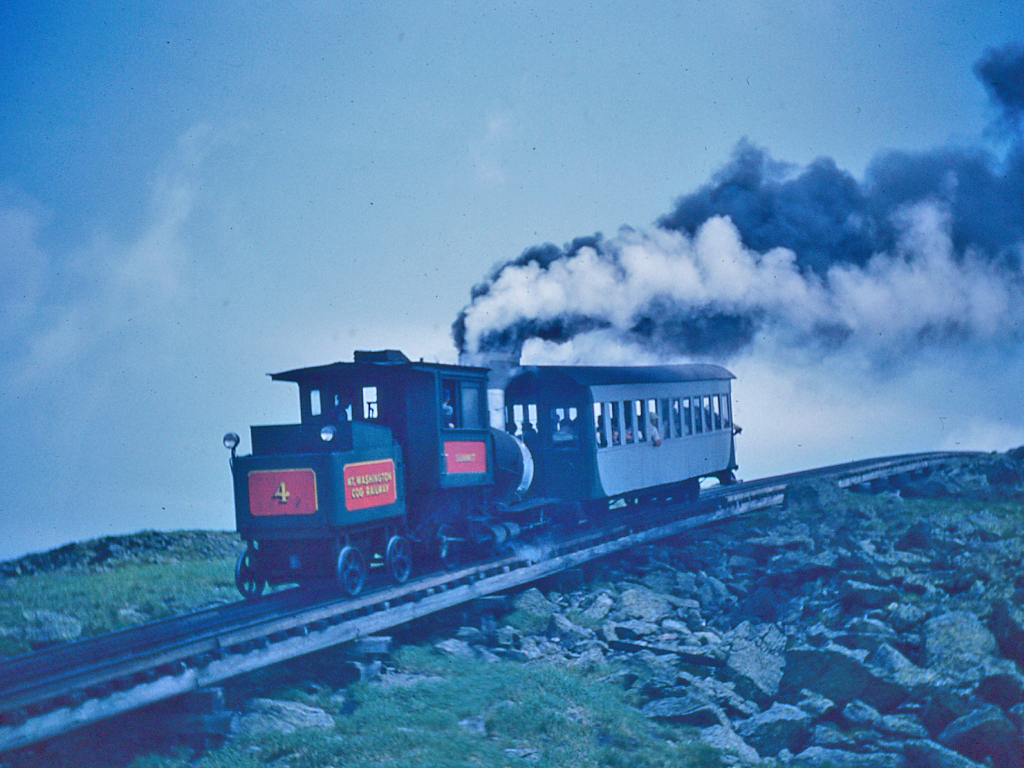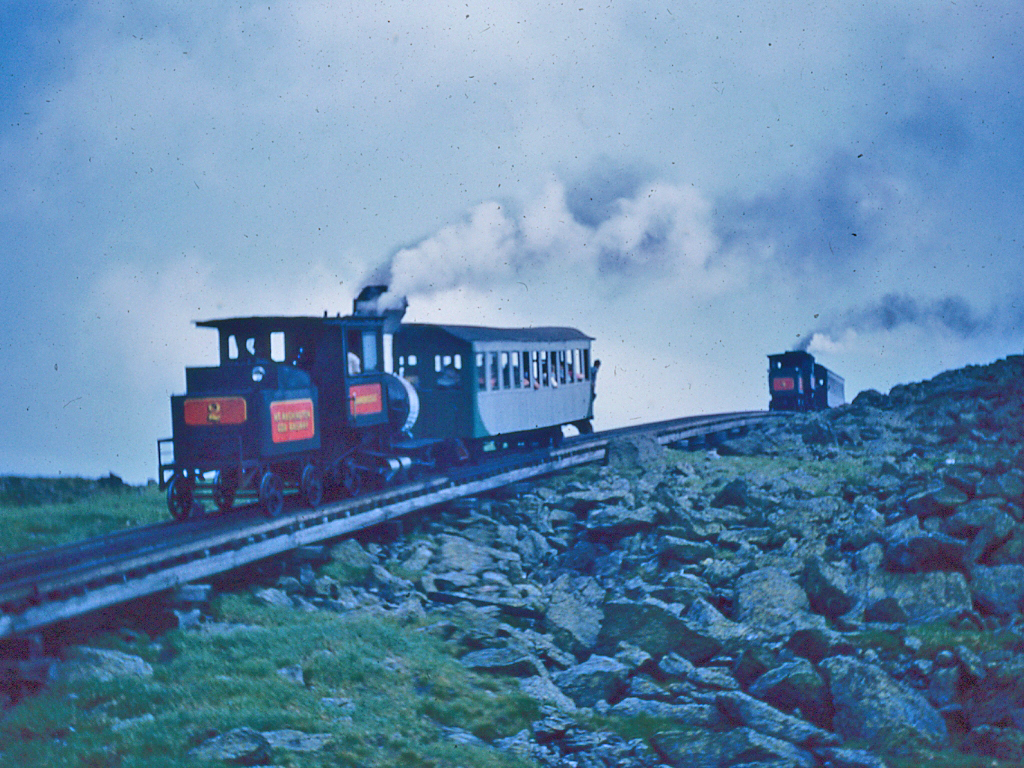 | | |
| --- | --- |
| Our switchman then aligned the switch for the siding for us to return to the main. He then lined the switch for the main and we headed downhill. We see the cog switch lined for the main in this image. | |
Her we see the track as we pass the Half Way House.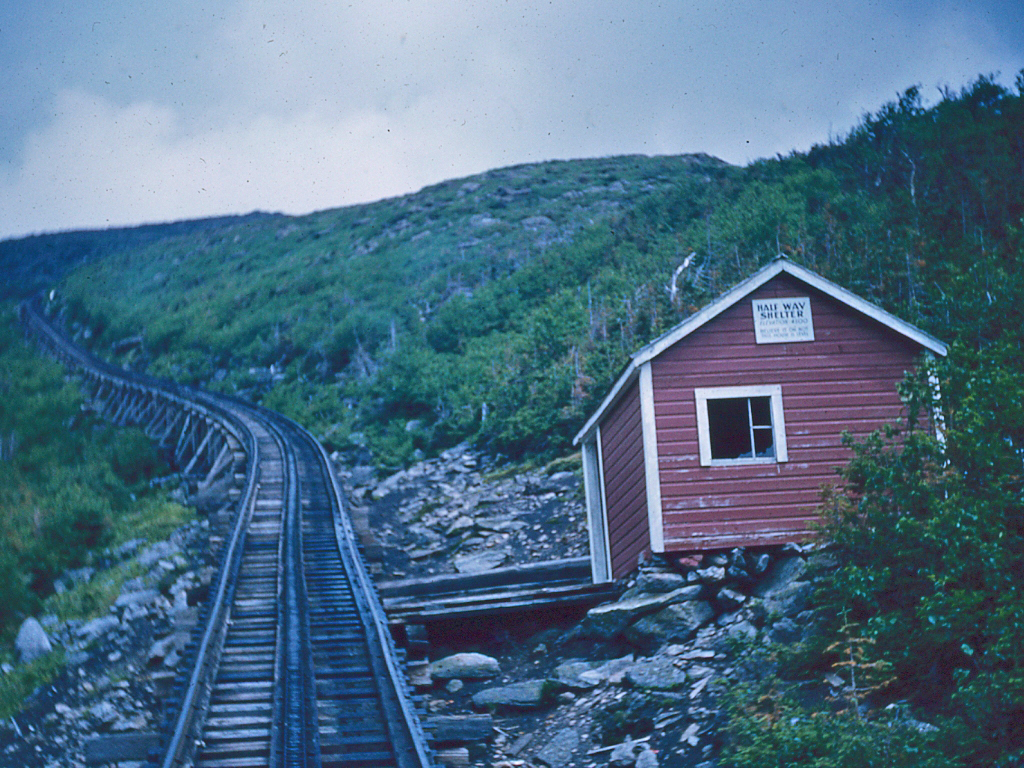 We stopped for water at the tank at Waumbek where we get this view of the valley below. A couple of people decided to walk the rest of the way to Base Station.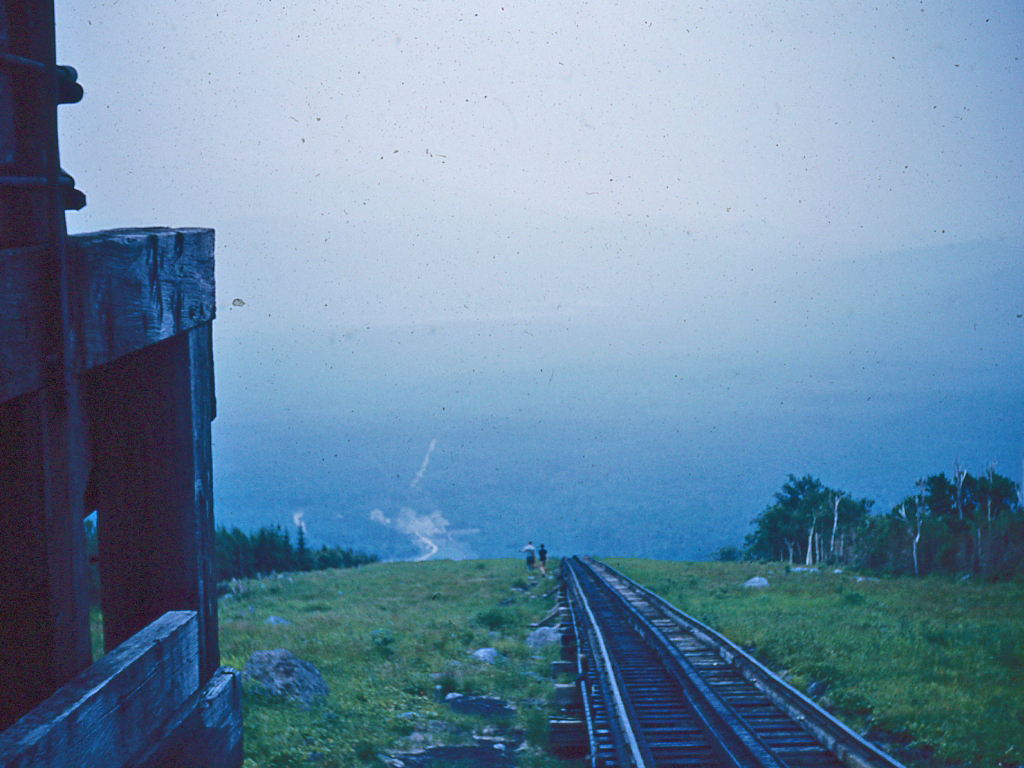 | | |
| --- | --- |
| In 1989 our family made a trip to Camp Welcome on Fitch Bay, Que. While there we made a side trip to the "Man on the Mountain" which appears on the New Hampshire state quarter. We then headed to Mt Washington Base Station. This was taken from the road seen in the above photo. | |
Engine 4 was preparing to leave on a trip to the top.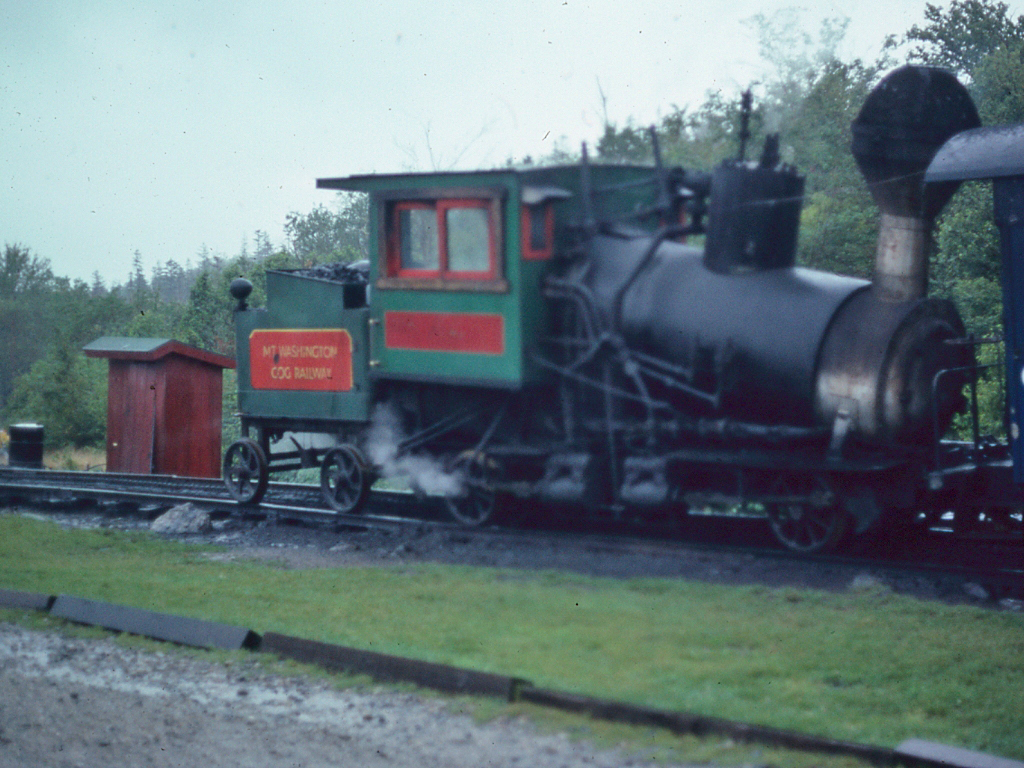 I walked around and shot this photo of the shop building.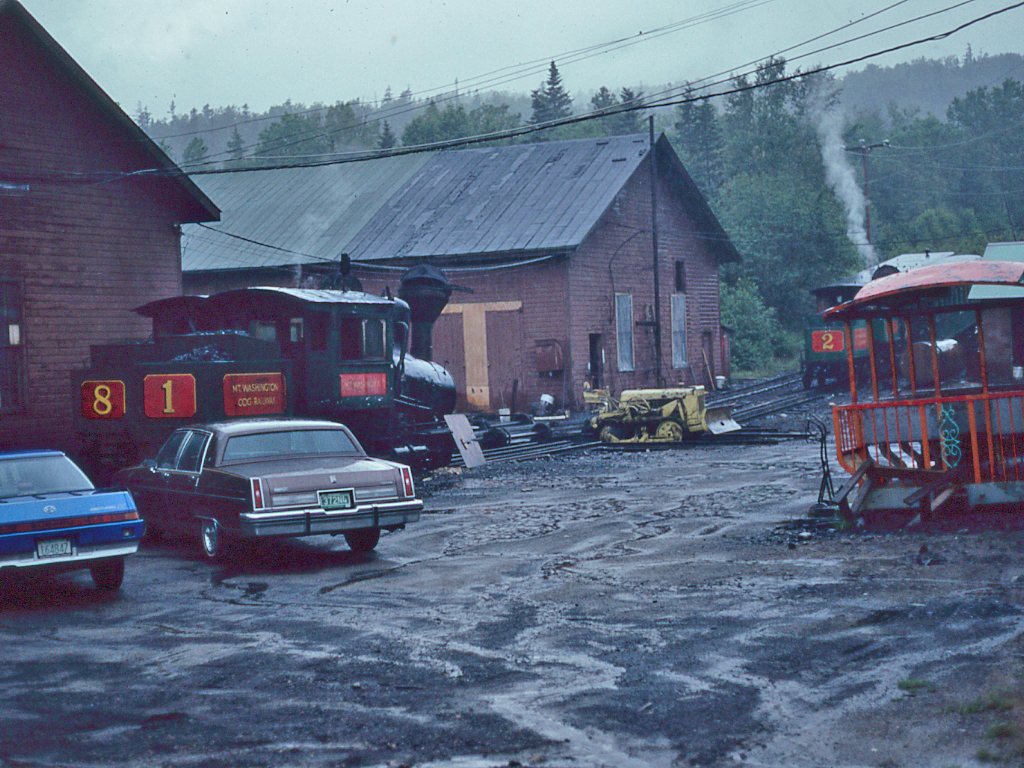 The shop area had this transfer table powered by a bulldozer.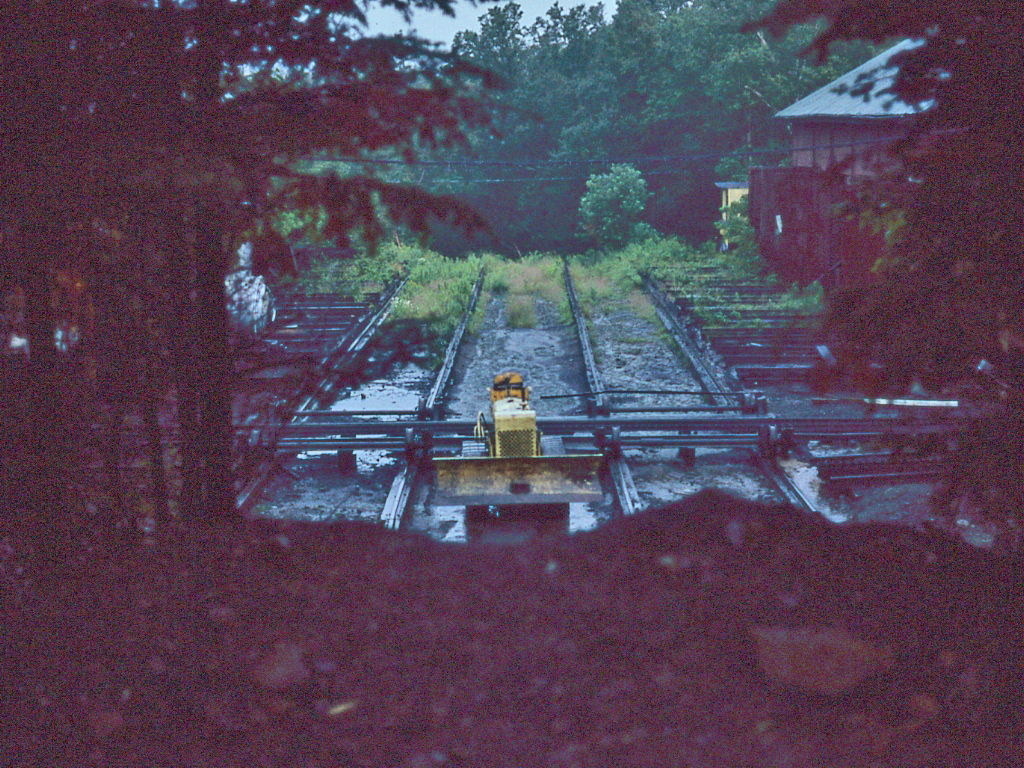 This page was designed and is maintained by Mike Condren. If you have materials
that you would like to contribute, contact me at mcondren@cbu.edu