New Orleans Public Belt

by Mike Condren
A NOPB freight is seen westbound on the Huey P LOng Bridge on Dec 15, 2007.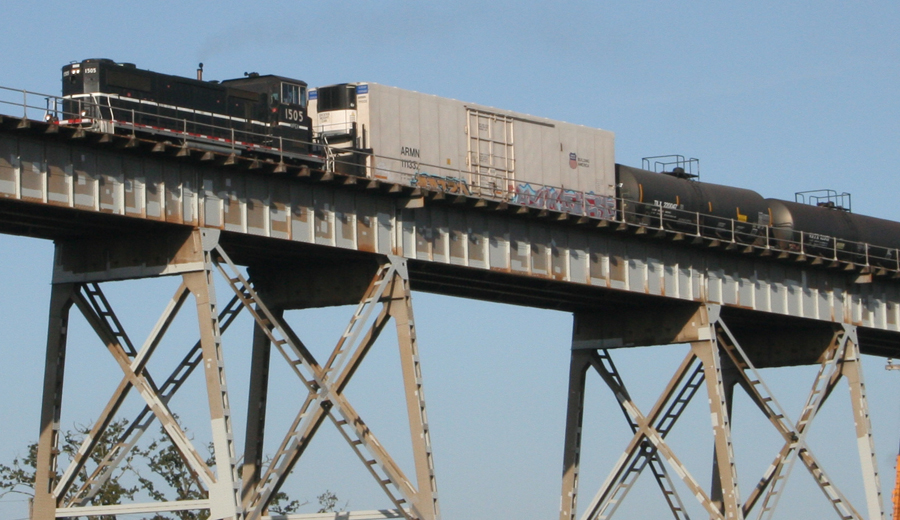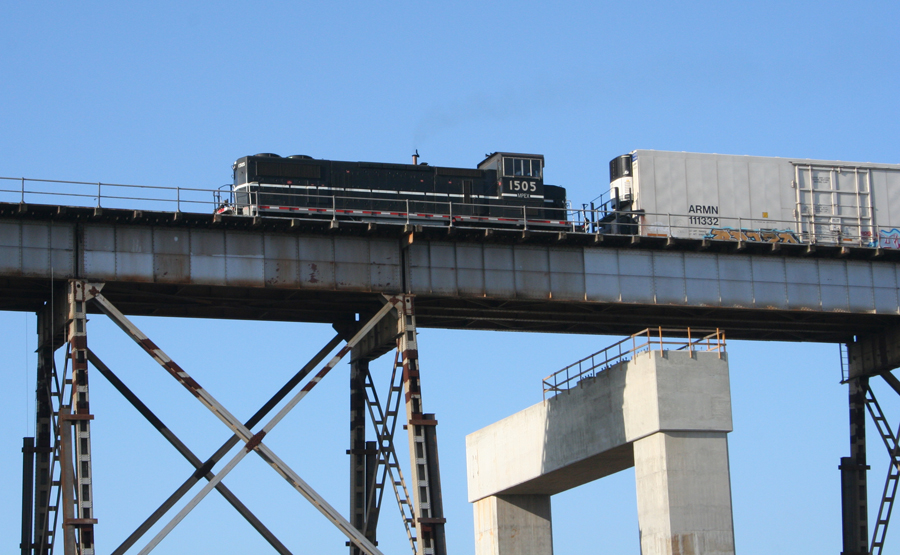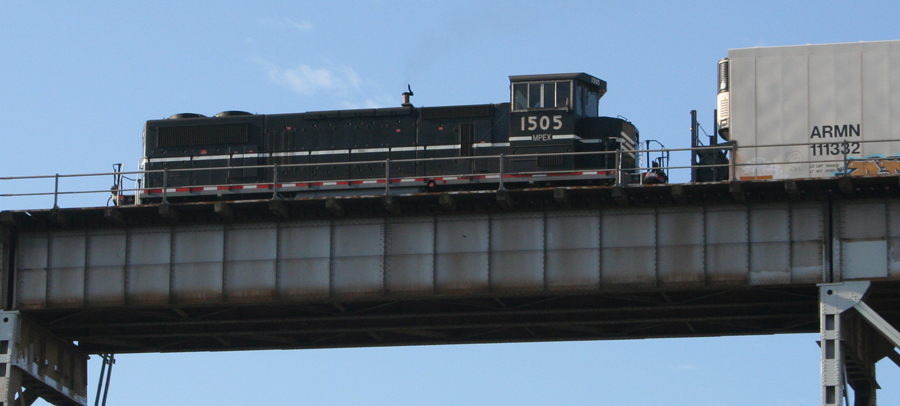 Later we see this holiday special westbound with the special Centennial paint scheme on locmotive 2008.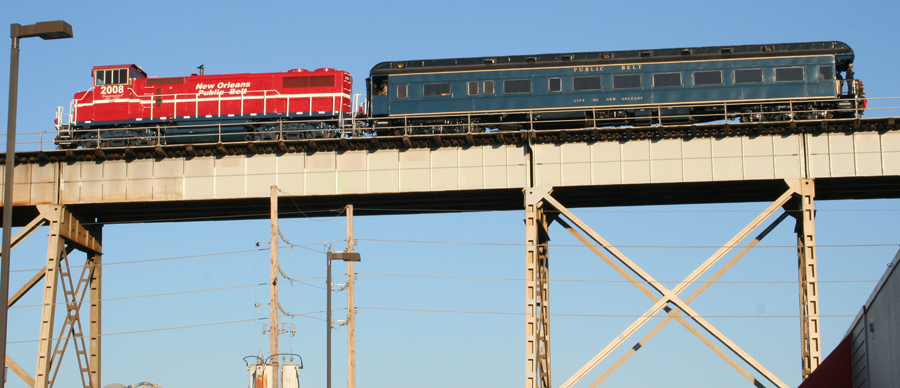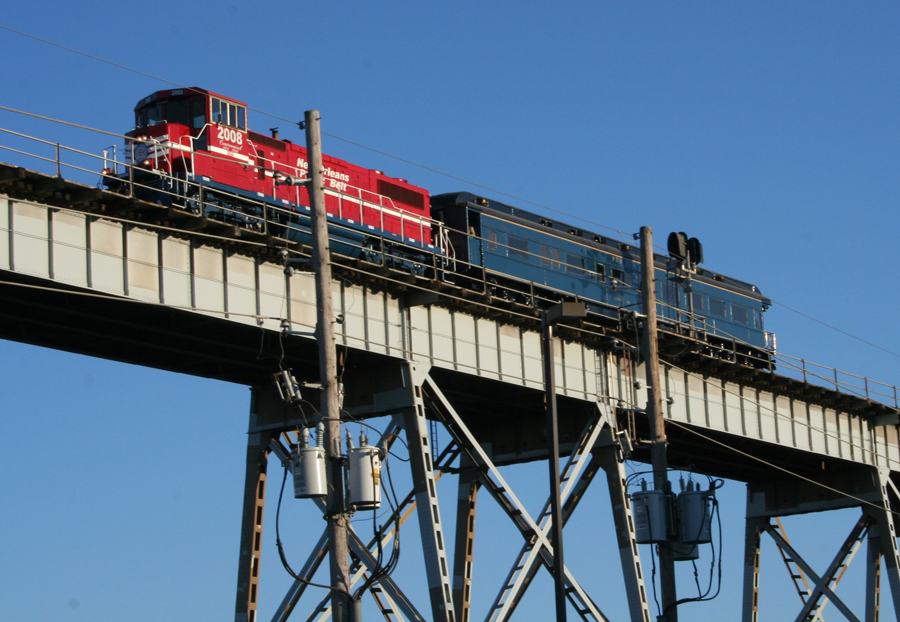 After leaving River Bend, we met this New Orleans Public Belt train running along the levee. We turned around and gave chase. Note that this engine is the "Centennial" engine, #2008, as labelled on the side of the cab.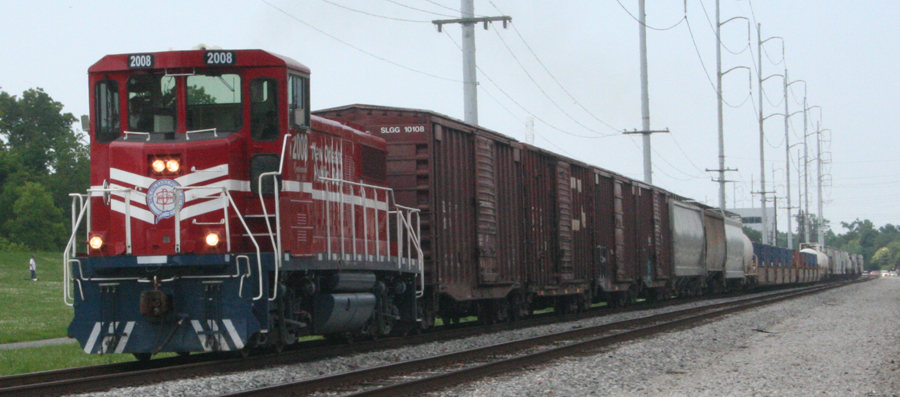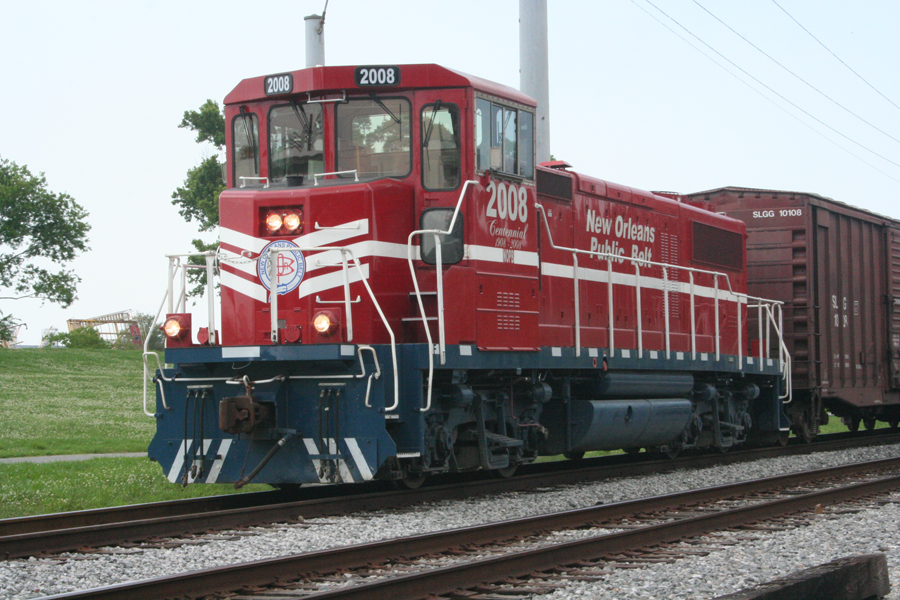 Shortly thereafter the other crossing gate north of me started ringing and along came this light engine movement.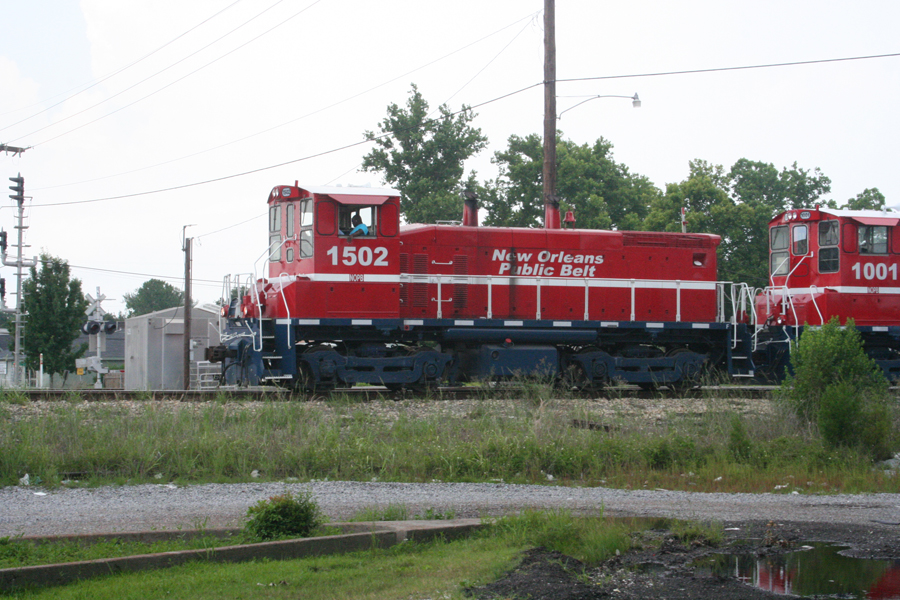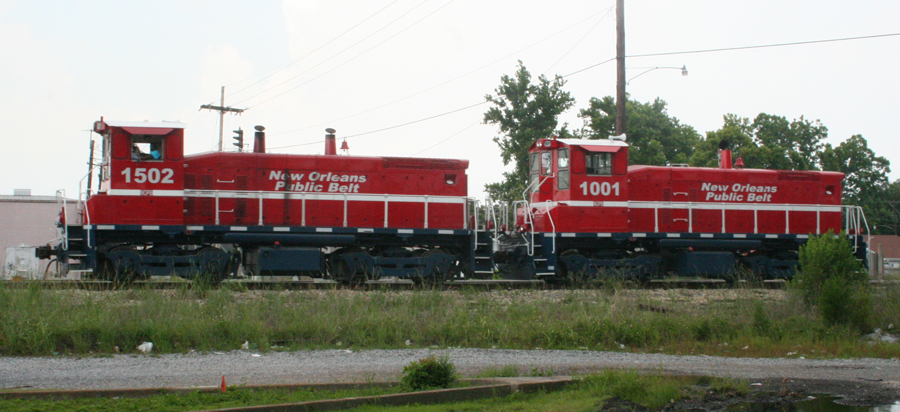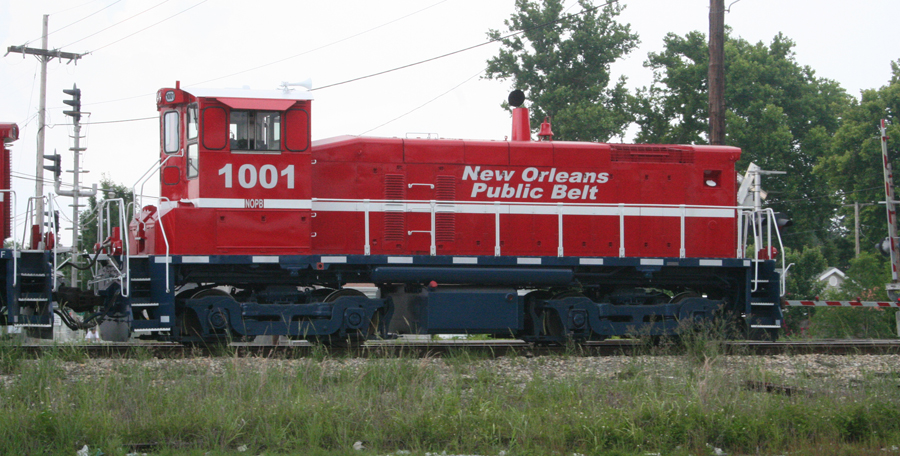 The NOPB crew stopped in the shade of the overpass to await a signal to proceed from the operator at East Bridge Jct. tower. While we waited for some action, our 37 month old grandson shot a picture of me with his throw-a-way camera. He also shot the "red" engine that also shows the shady area under the expressway overpass.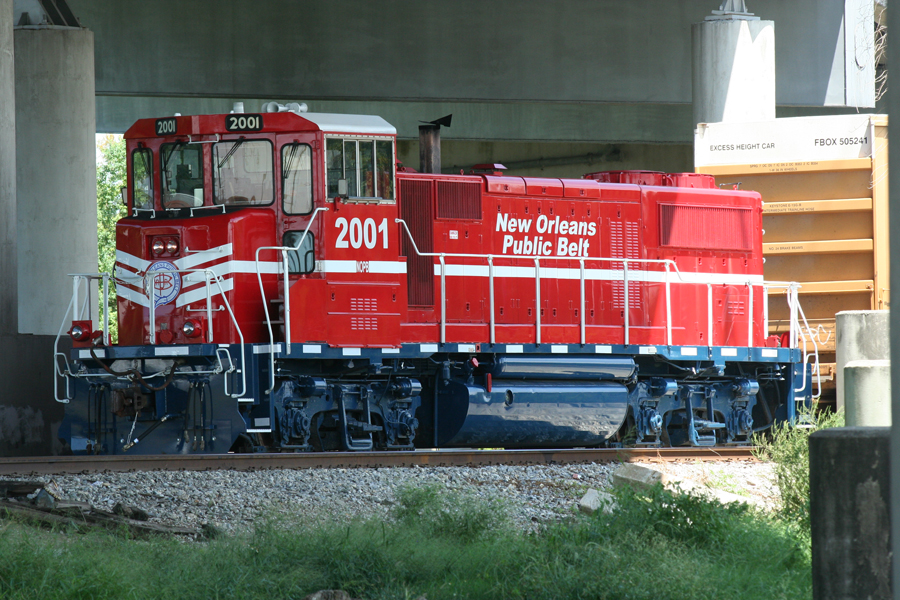 This New Orleans Public Belt train is seen running along side of River Road at Eagle Street, on Sept 9, 2009.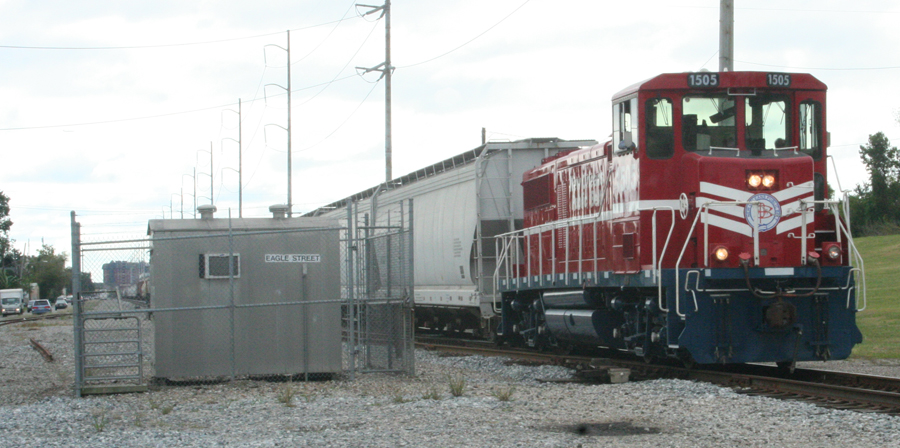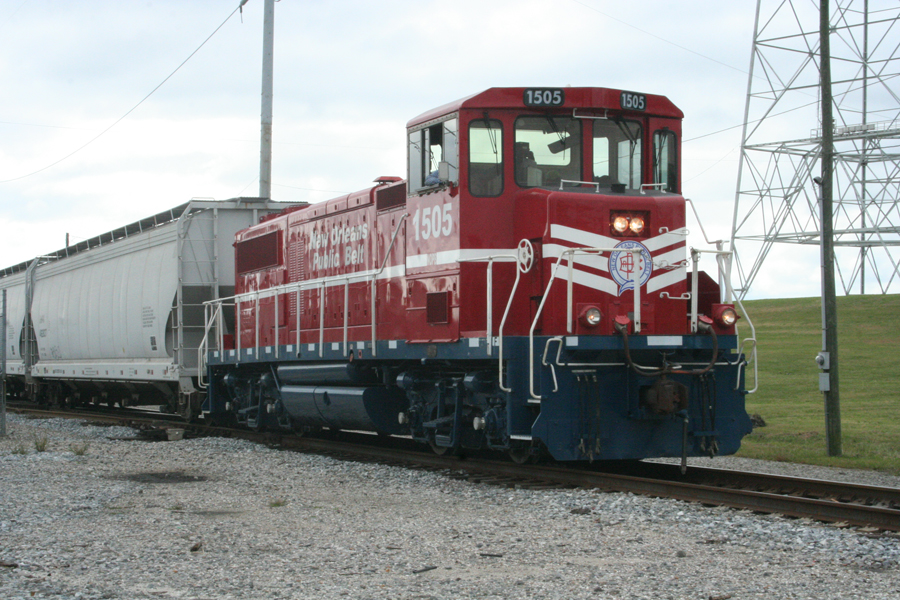 At Central Ave. we found this NOPB Geepon May 10, 2010.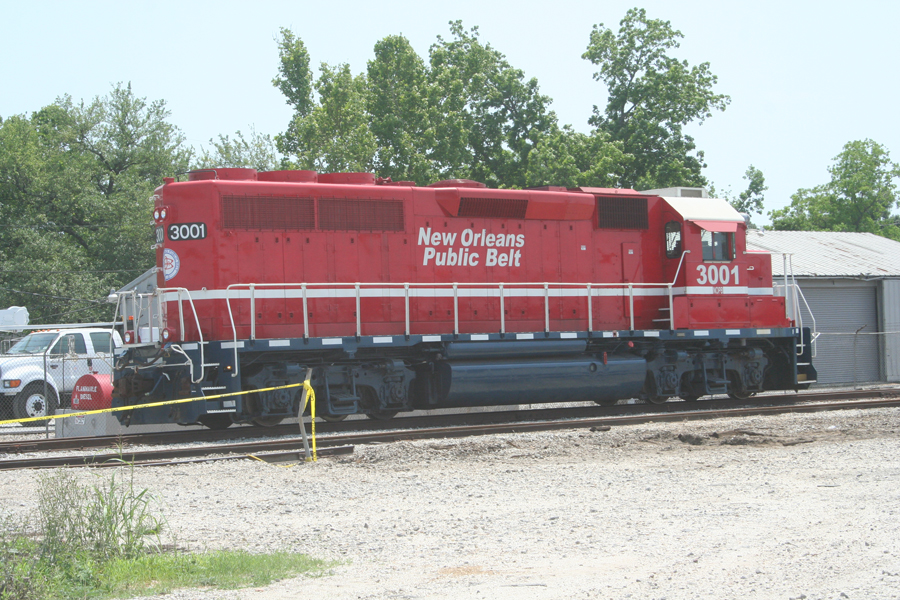 On Jan. 4, 2012 I picked up at work our daughter Virginia, who arranged the tour, and we headed to the New Orleans Public Belt locomotvie shops for our tour. The shops are located in the 1925 roundhouse which was damaged and repaired following Hurricane Katrina. Here we see one of the units in for repairs to its Catepiler diesel engine. This was the cleanest shop/service facility I have ever seen.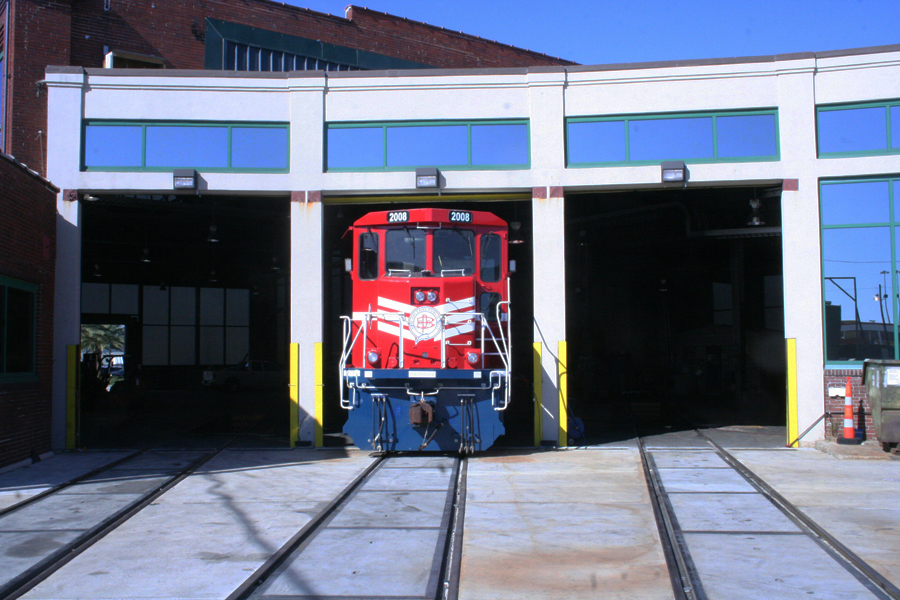 Here we see a string of NOPB locos.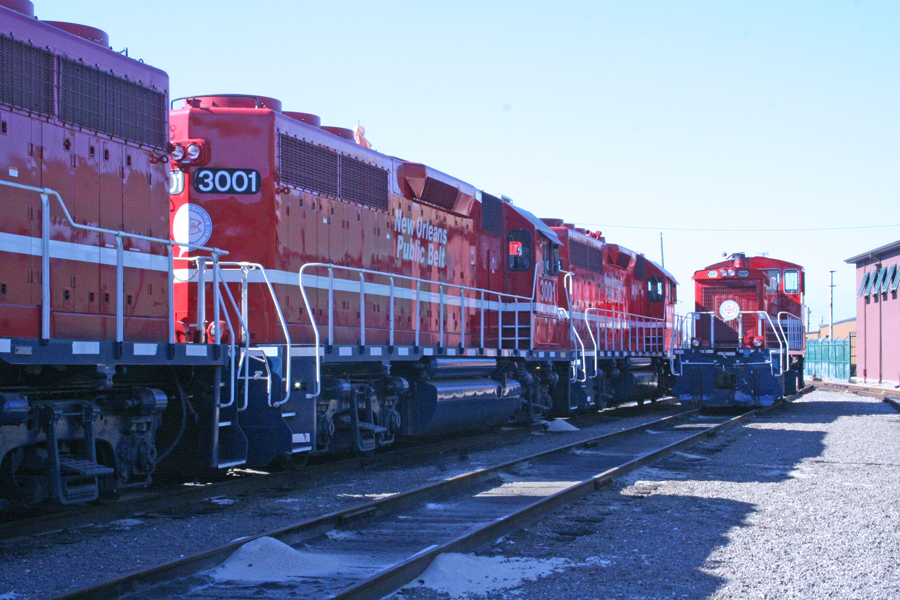 The shop manager told us that they will service any railroads locomotives. Here we see some NS locos.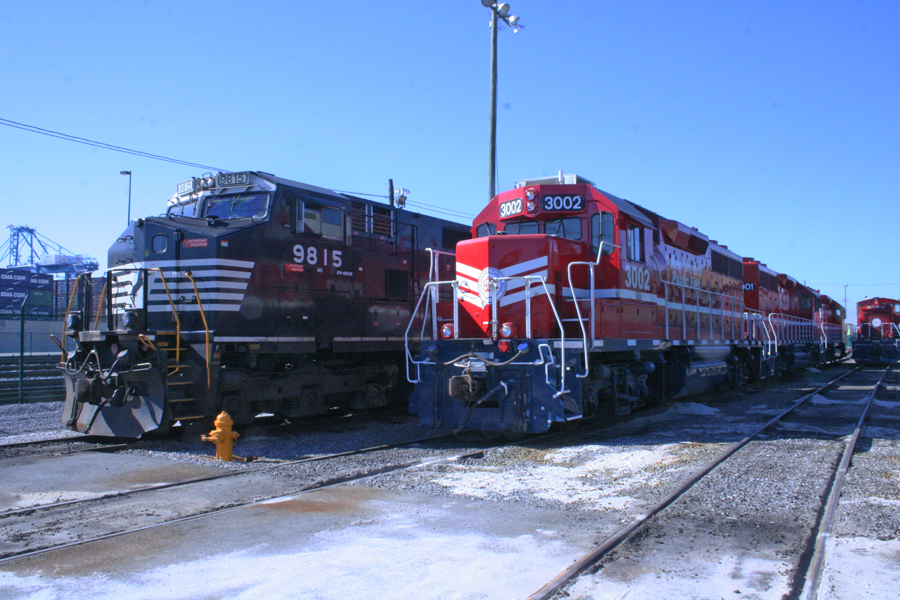 Here we see the turntable that has been converted from electric power to compressed air power.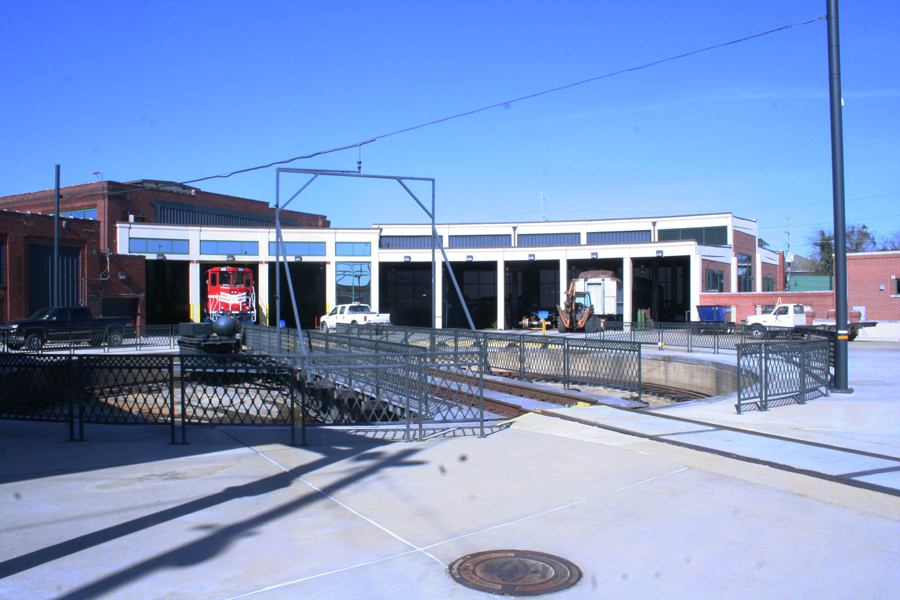 Here we see all of the NOPS locos on the ready track.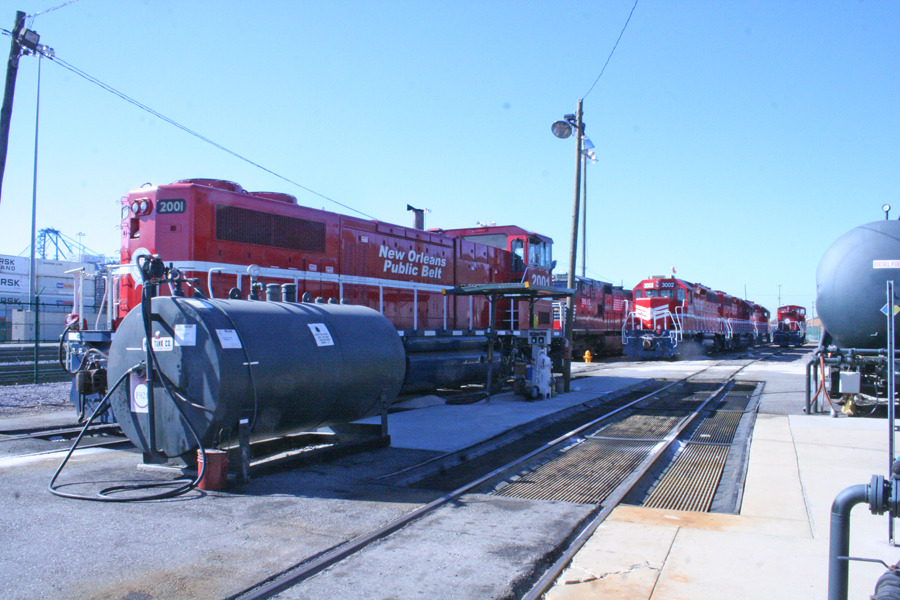 The business car "Louisiana" was on its storage track with sun screen.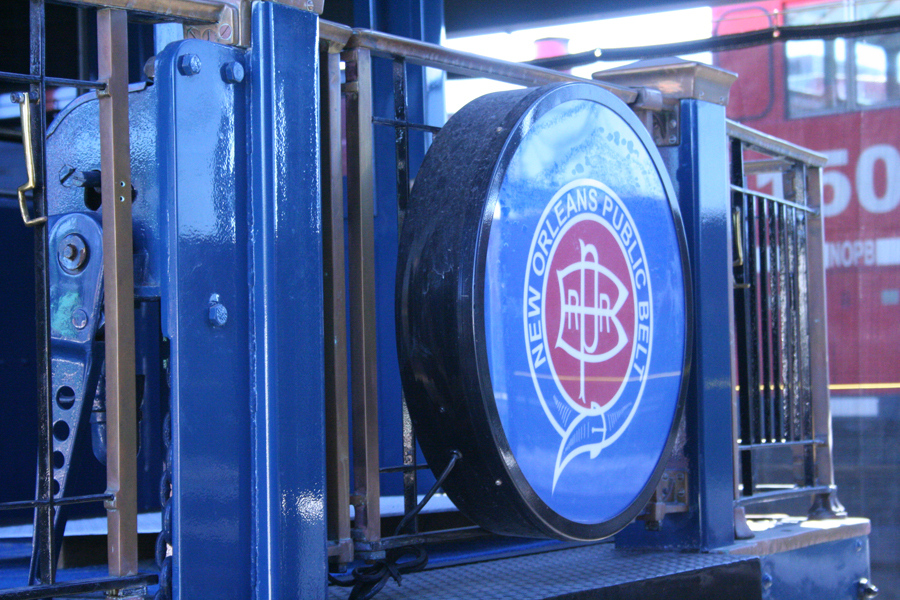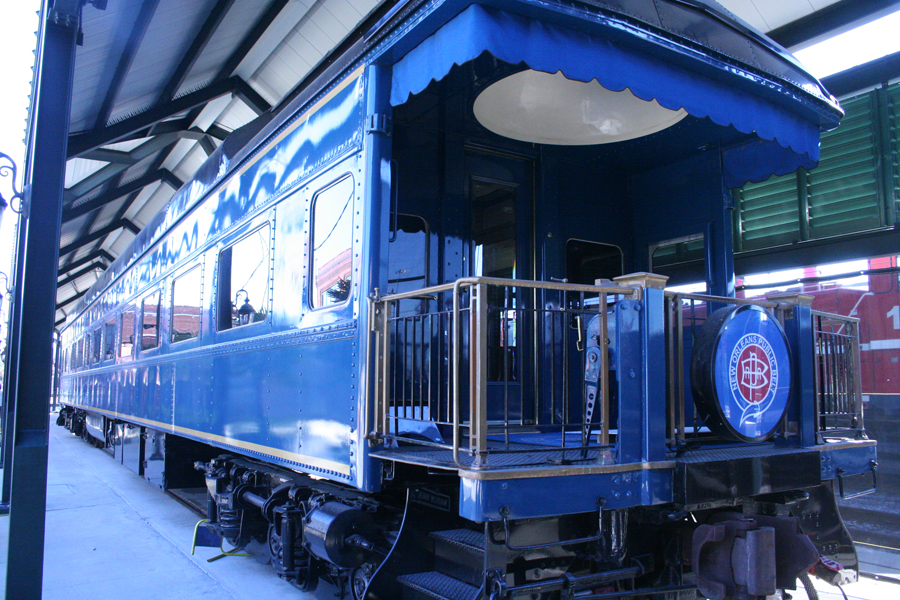 The next train on March 16, 2013 was a NOPB transfer from the CN-IC. It stopped and the engineer got off and we visited until the north bound "City" appeared in the distance.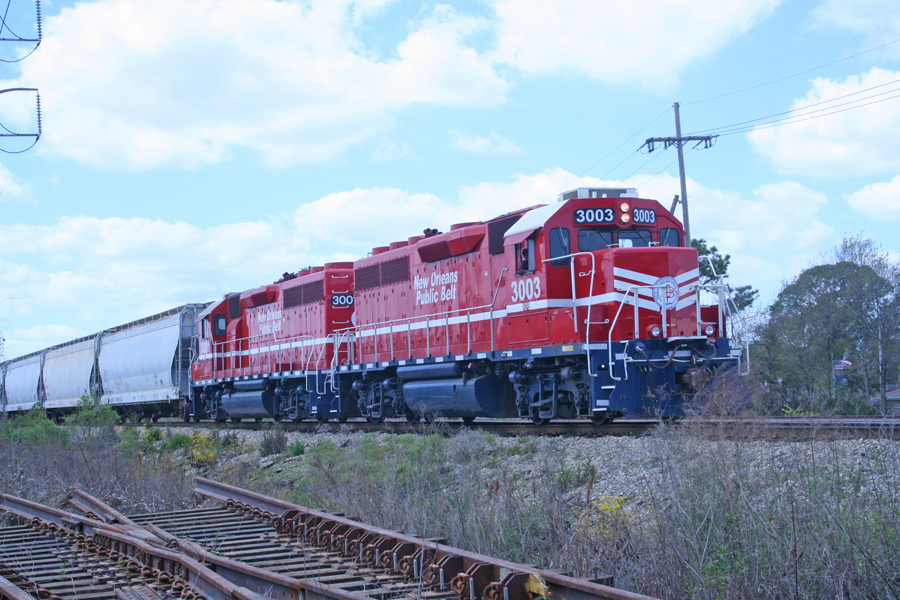 On March 17, 2013 following the wedding, on my chase to shoot the boat, this NOPB transfer had been trailing me from Jax's Brewery area. It finally caught up and stopped briefly before proceeding. The gap in the sea wall was not quite wide enough for a single shot of the whole unit. During the chase, it had met a westbound NS general freight at about the French Market. For reference, the Lower Ninth Ward is on the other side of the canal behind the building seen in the last shot of this train.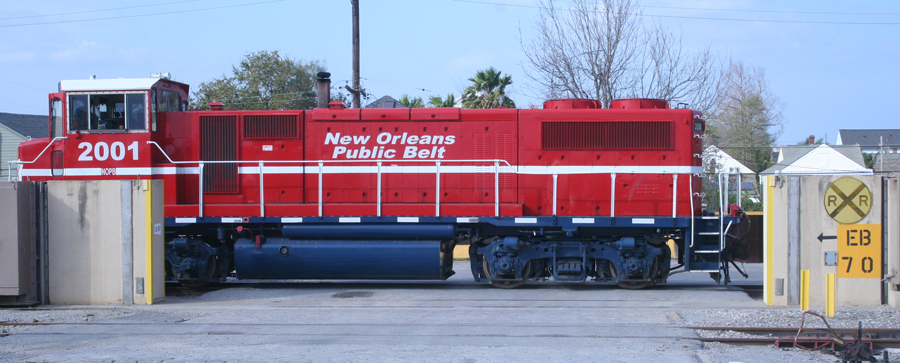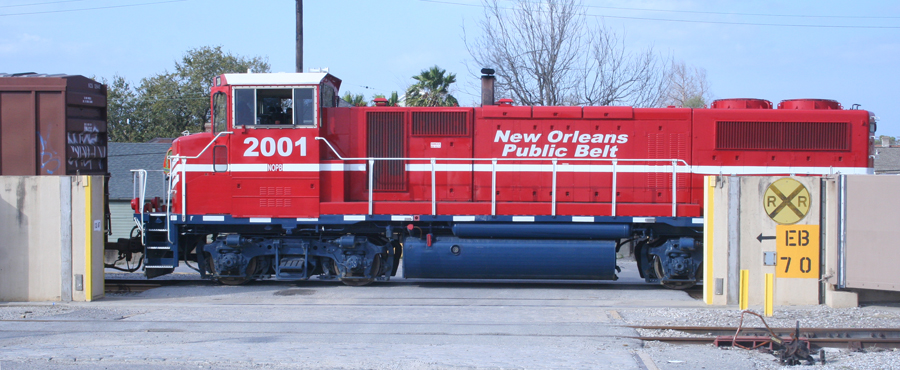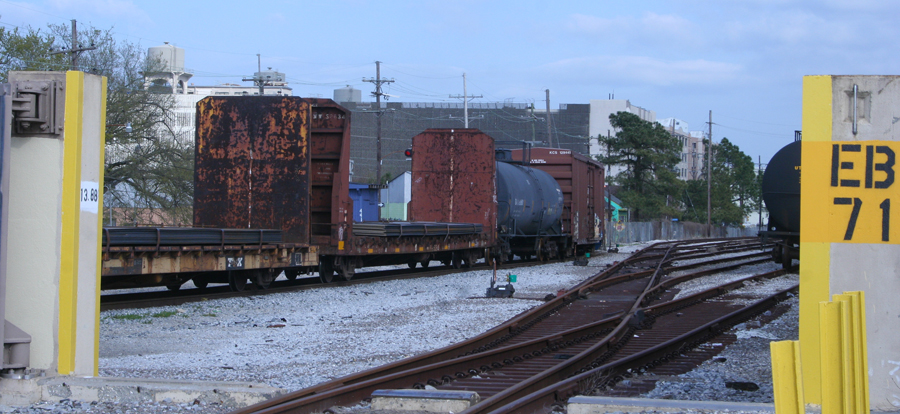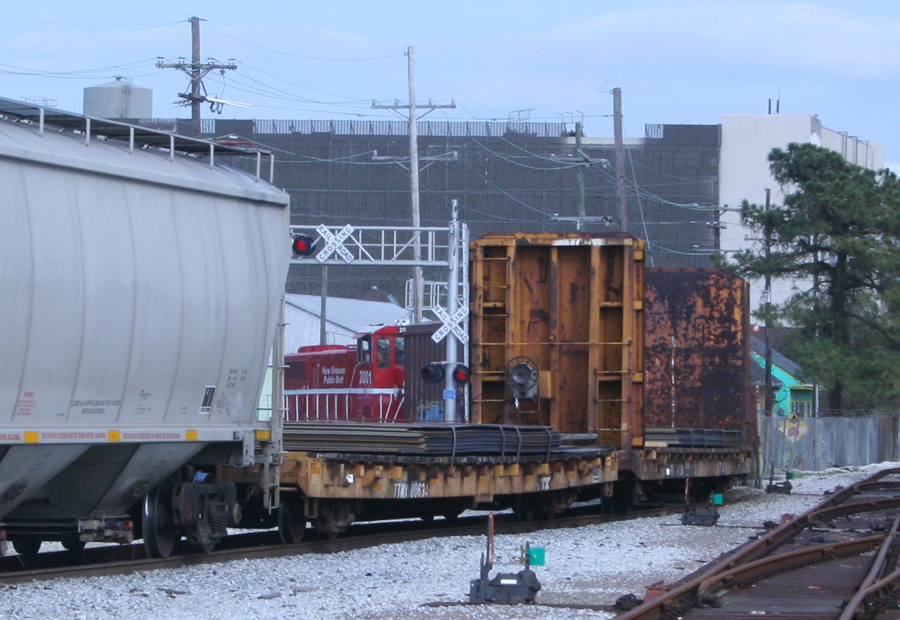 This page was designed and is maintained by Mike Condren. mcondren@cbu.edu