Modern Memphis Street Railway
May 3, 2006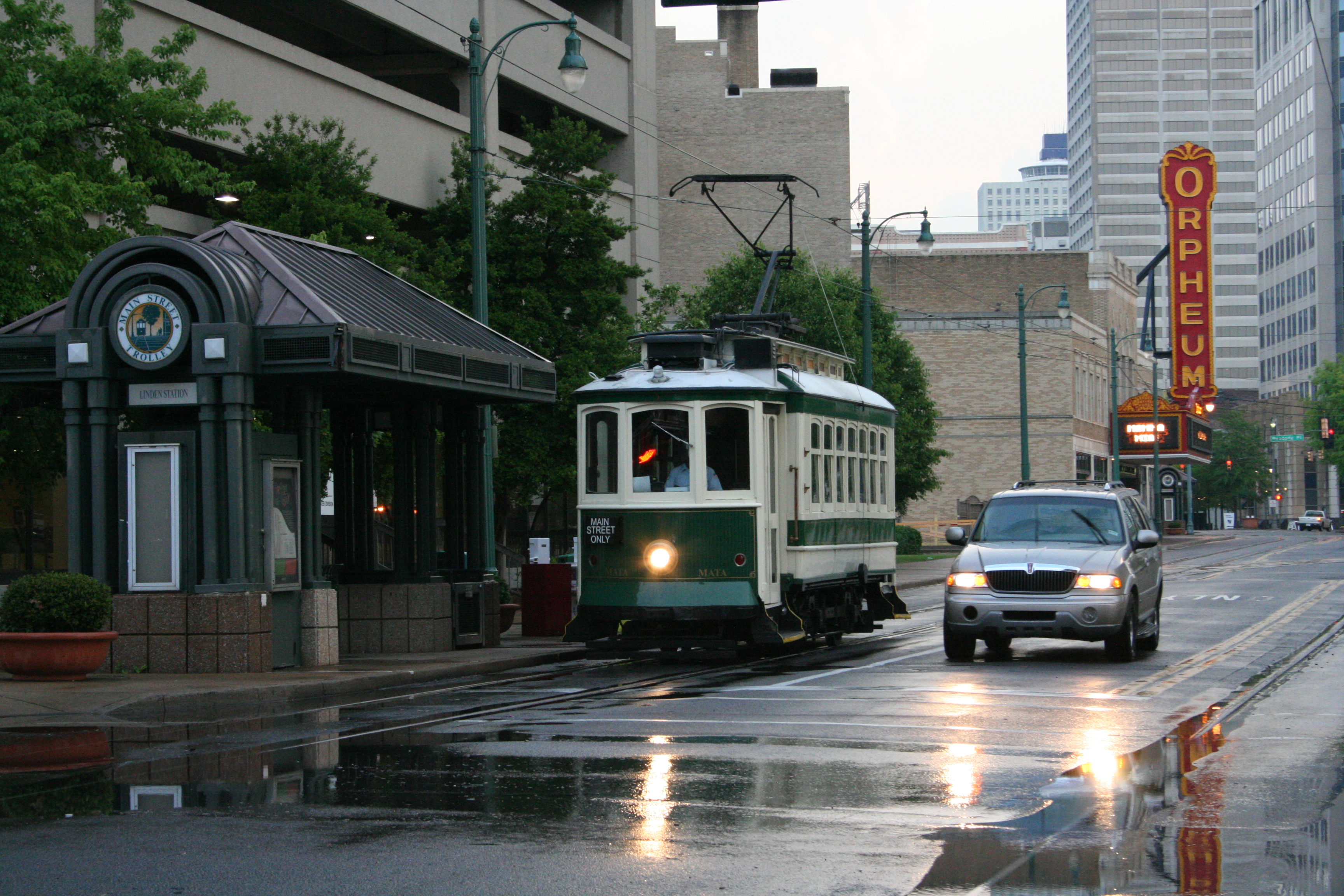 A Main Street Trolley is seen southbound at the Linden Street Station on this rainy day in May.
June 29, 2006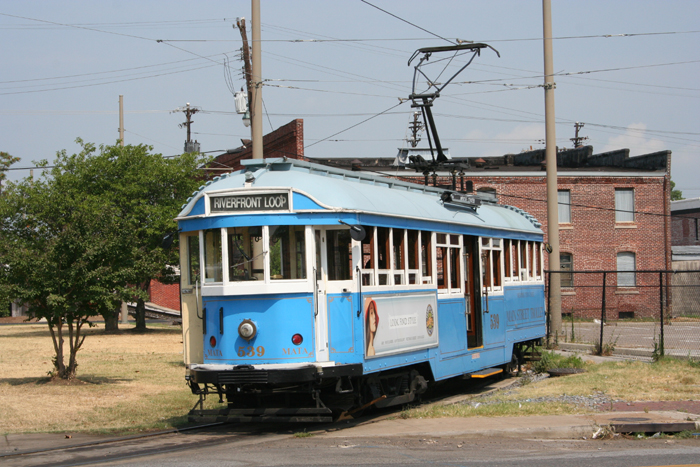 On our way out of town, we stopped for gas at a station at Jackson and Main and discovered this Riverfront Loop car sitting just off North Main.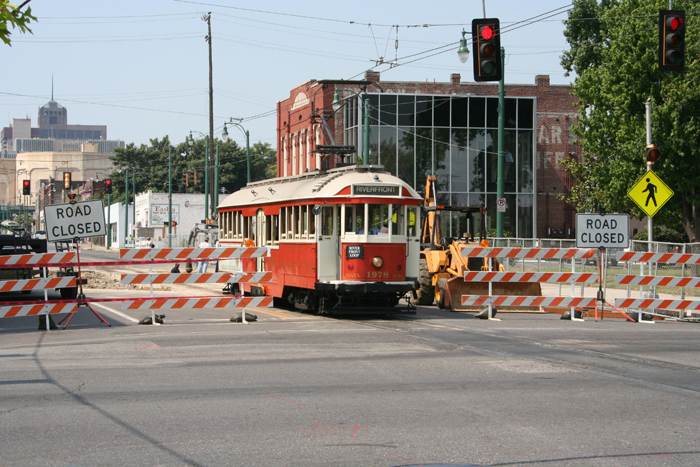 This car was stopped at the traffic light at Jackson and North Main.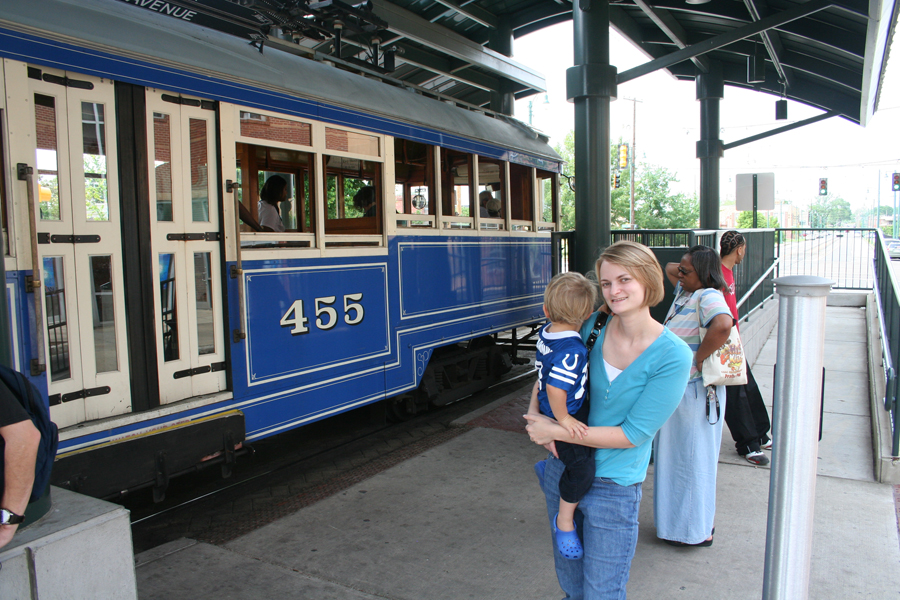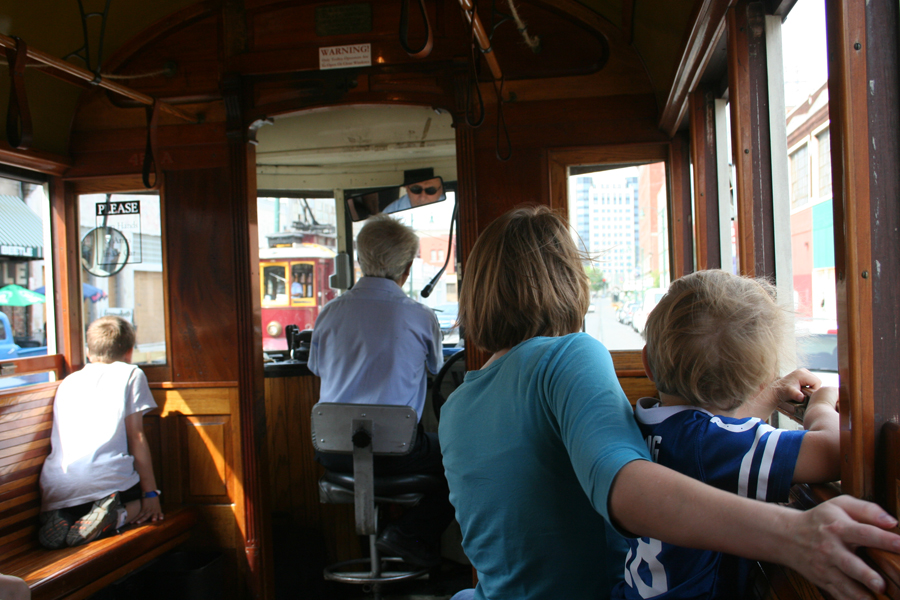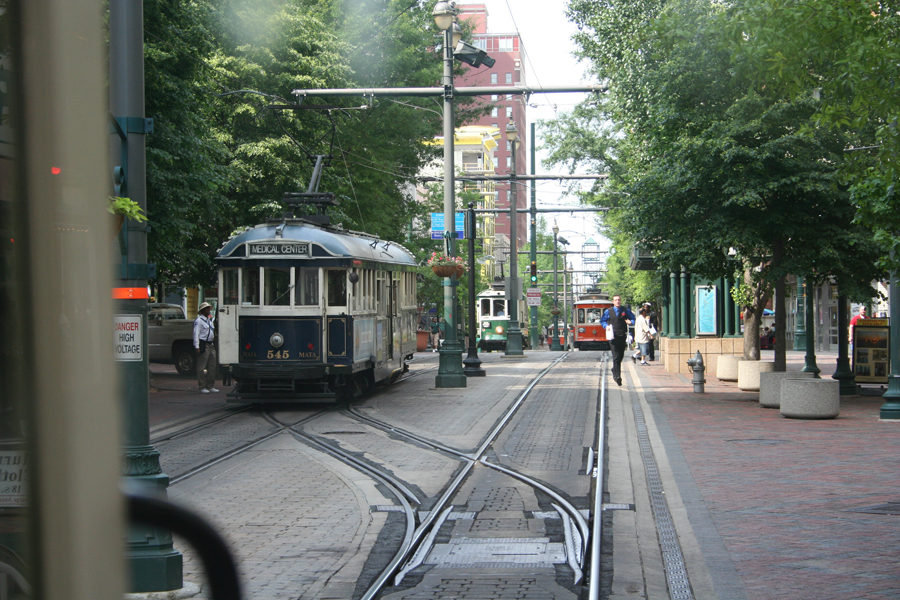 | | | |
| --- | --- | --- |
| | | This is the junction of the Main Street and Riverfront Loop line and the line down Madison Ave. to the Medical Center. |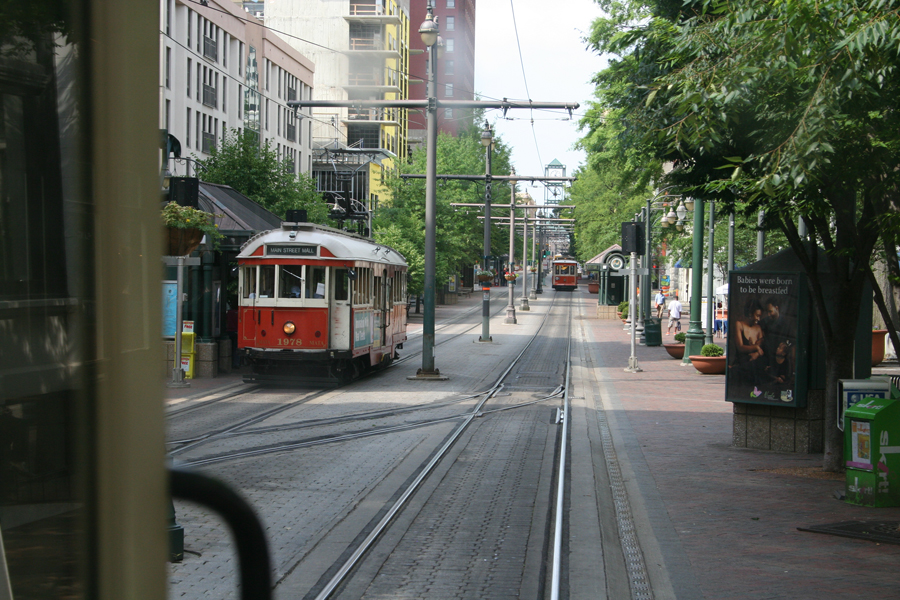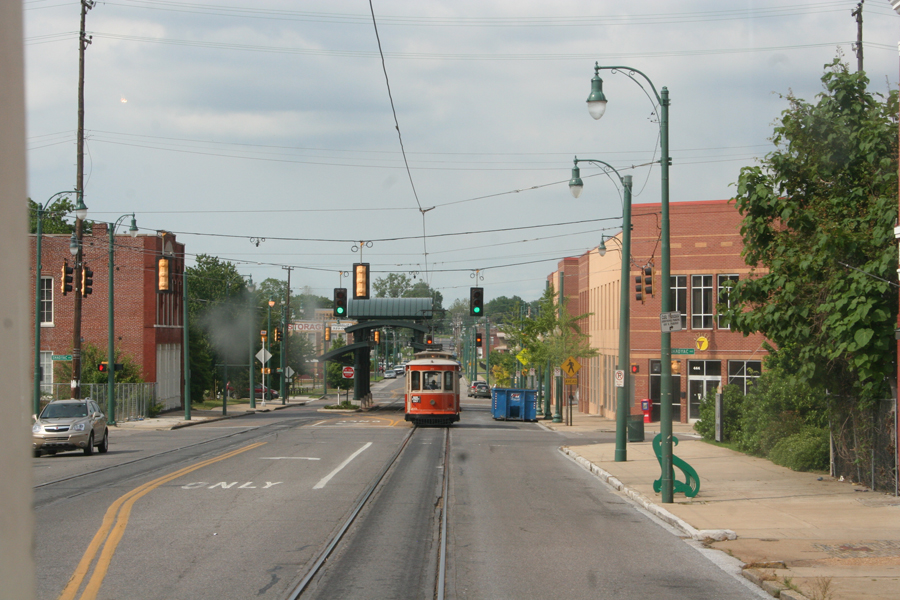 A circular ride along the riverfront, returning on Main Street, 5/14/09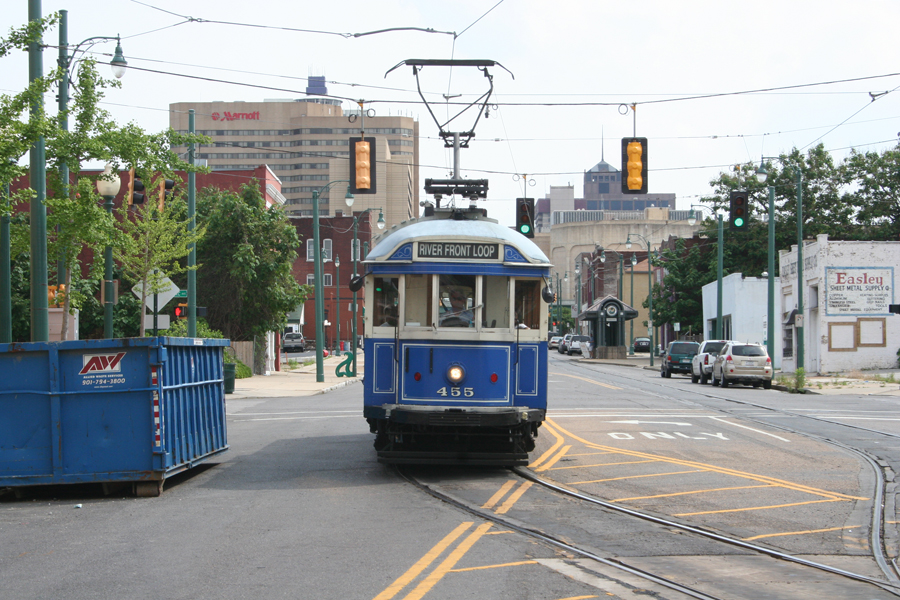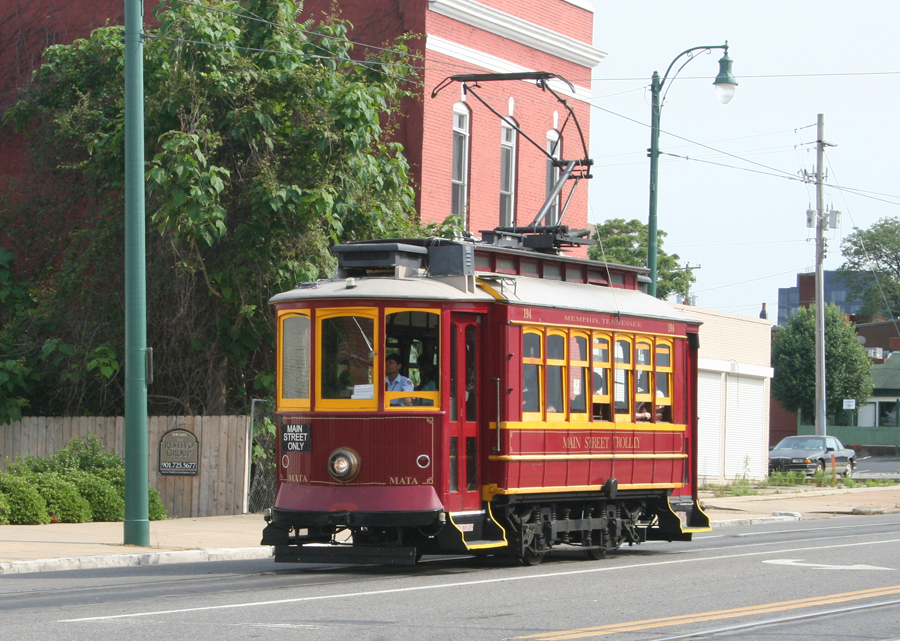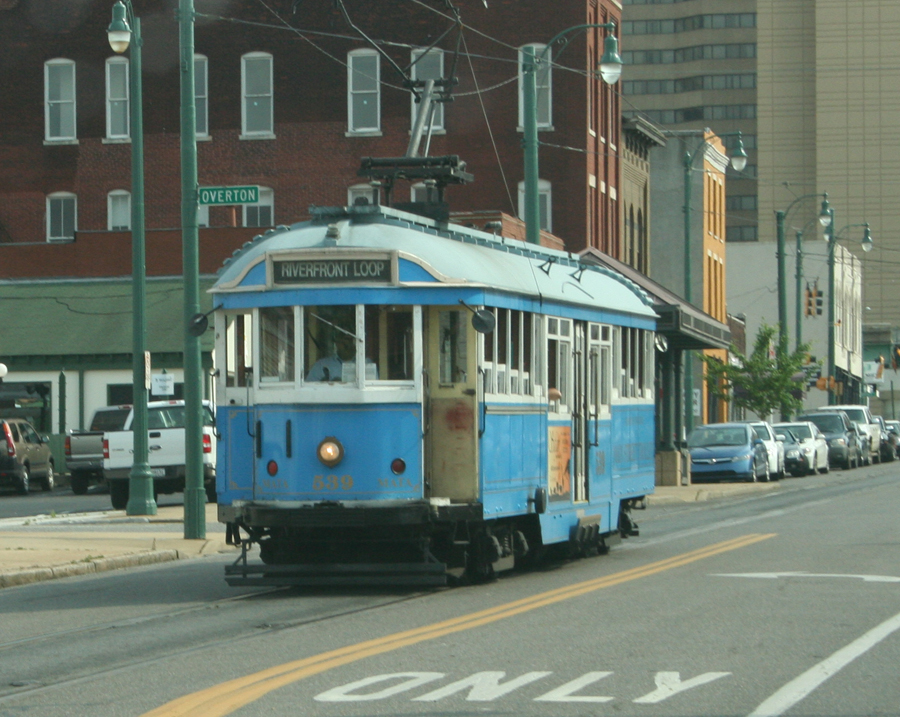 After the ride we caught a couple other trolleys.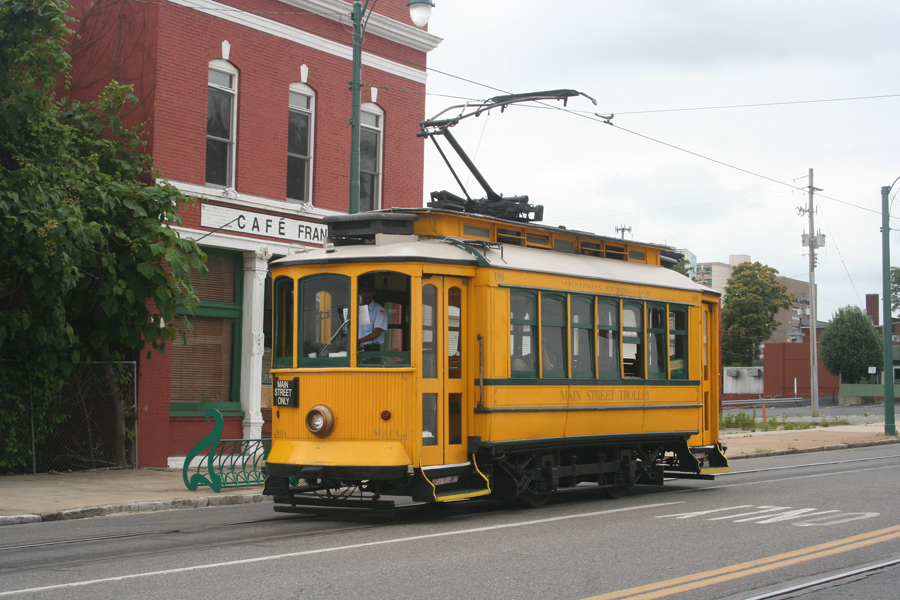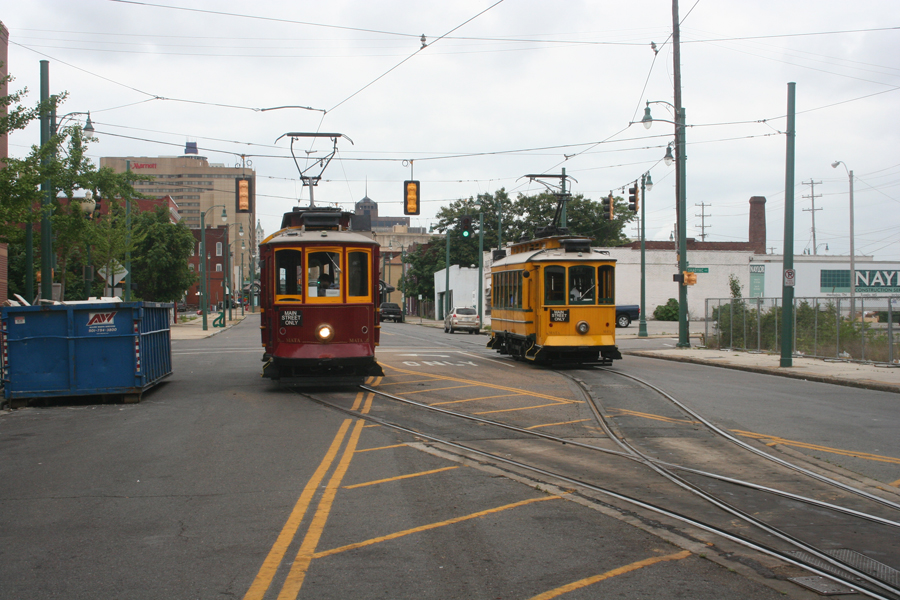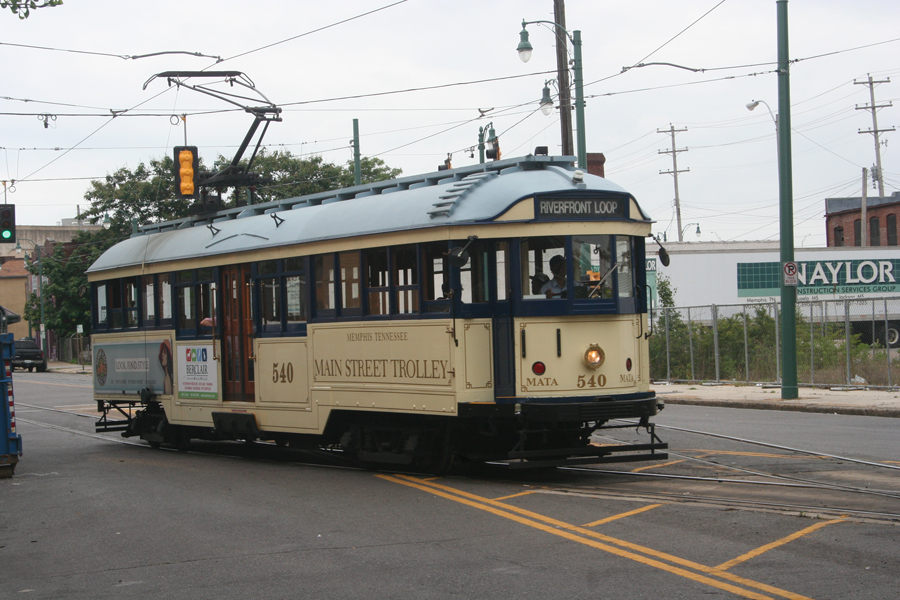 A couple of trolleys come by on the Main Street Line before our Riverfront Loop car appears, 5/28/09.
August 20, 2009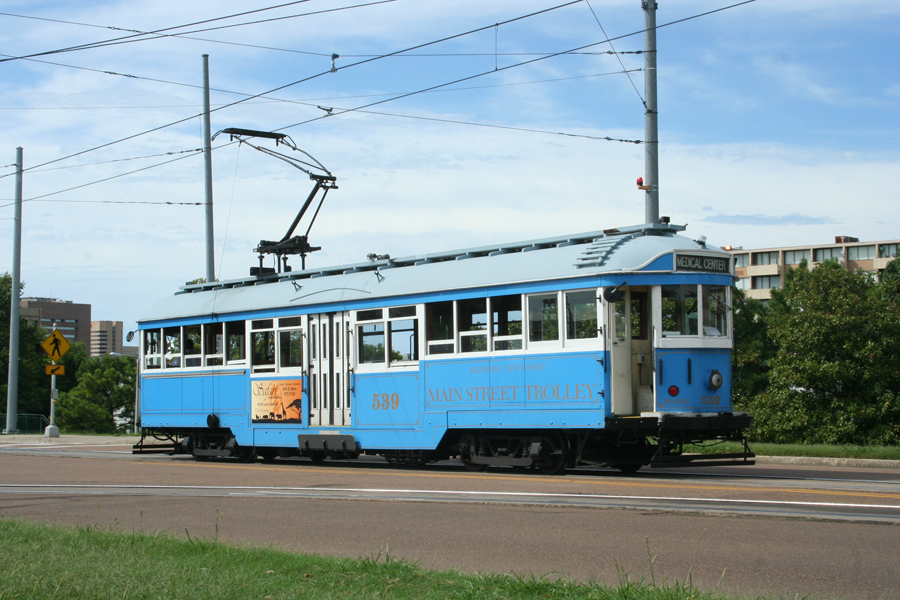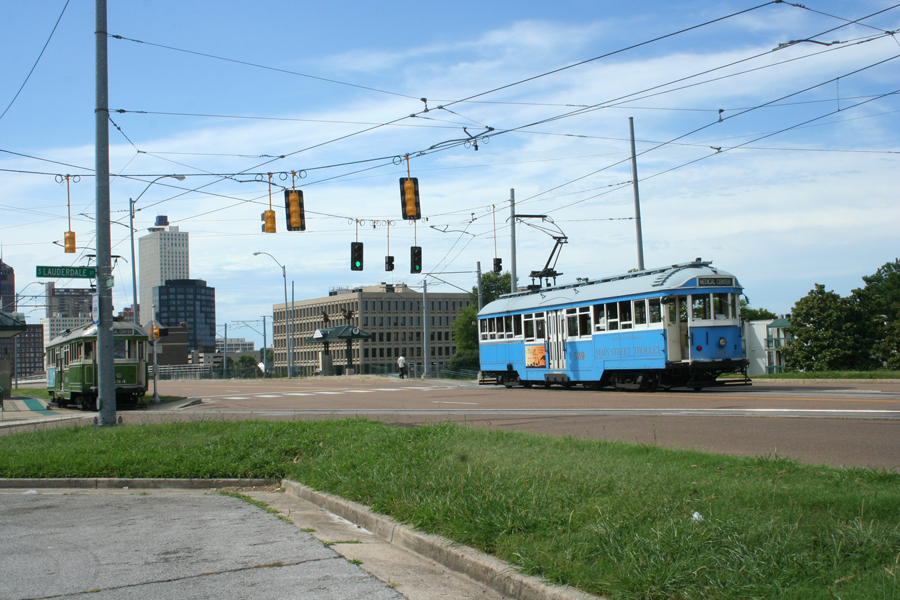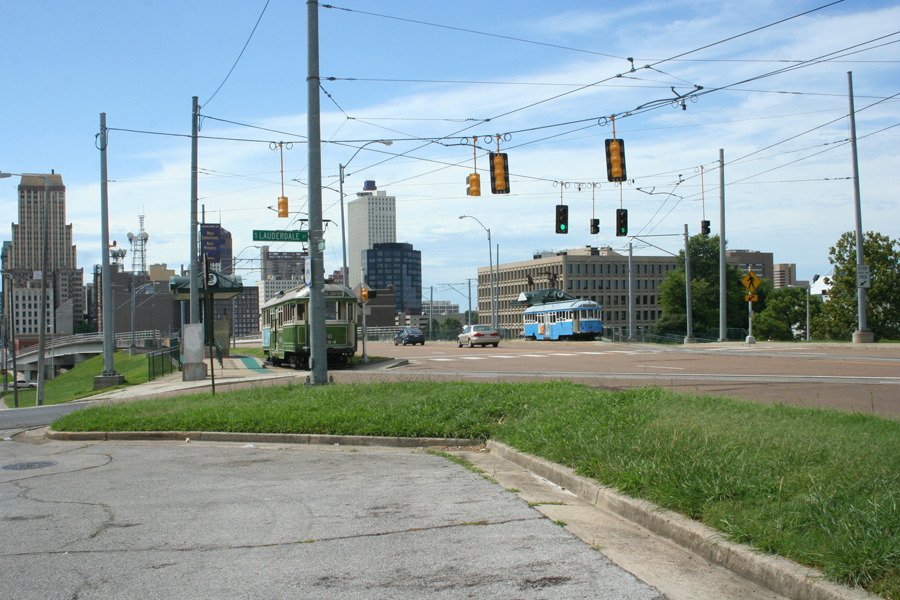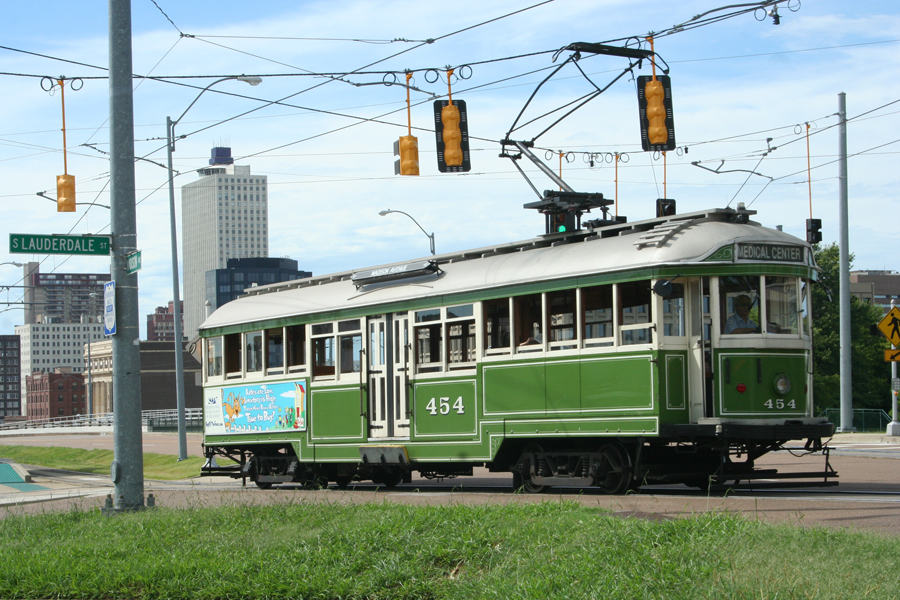 On my way home, I drove up Madison Ave. and caught a meet at Lauderdale Street, across from where the Memphis and Charleston Railroad station stood for 100 years.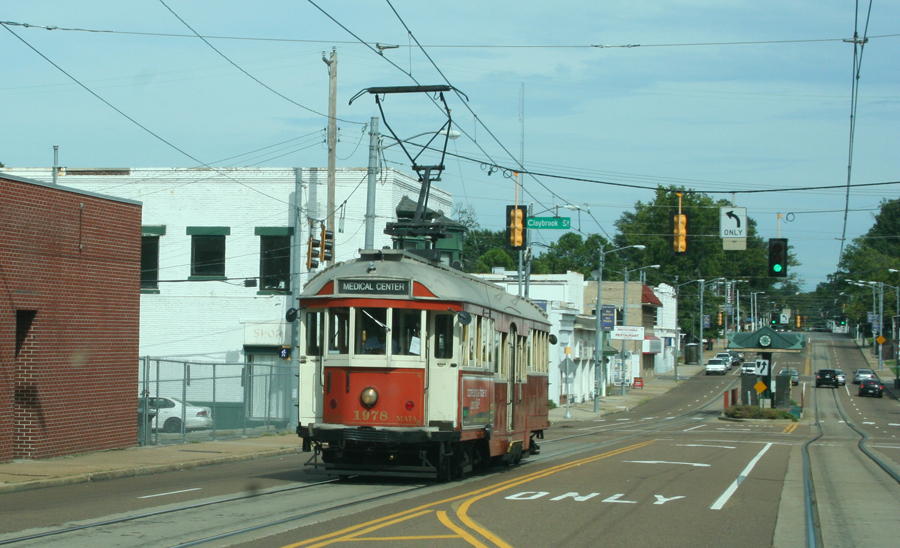 Further east on Madison I shot this additional car heading west.
Sept. 5, 2009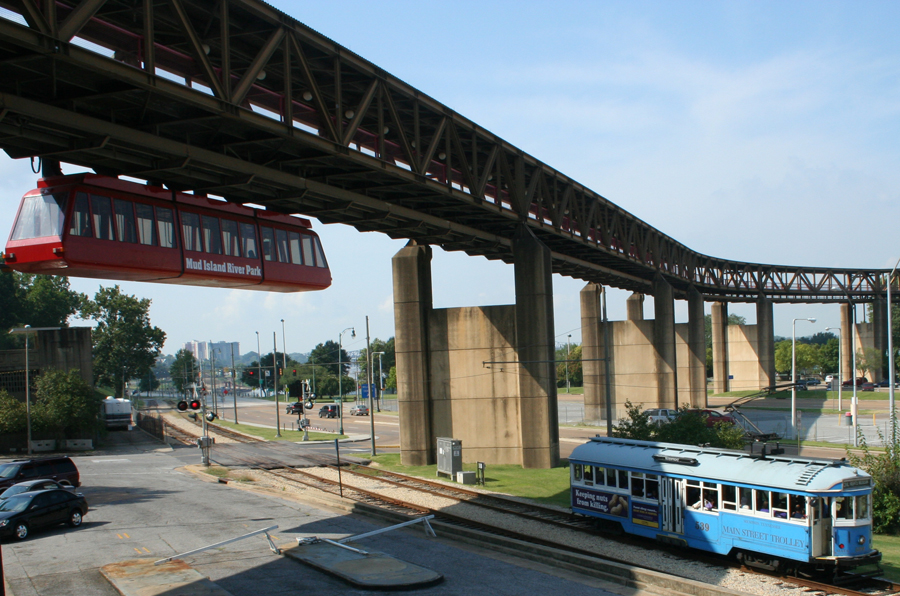 As we prepared to got to Mud Island, one of the Monorail trains returns to the mainland as a trolley passes underneath.

A trolley is seen crossing Union Ave. from Mud Island.
Sept. 8, 2009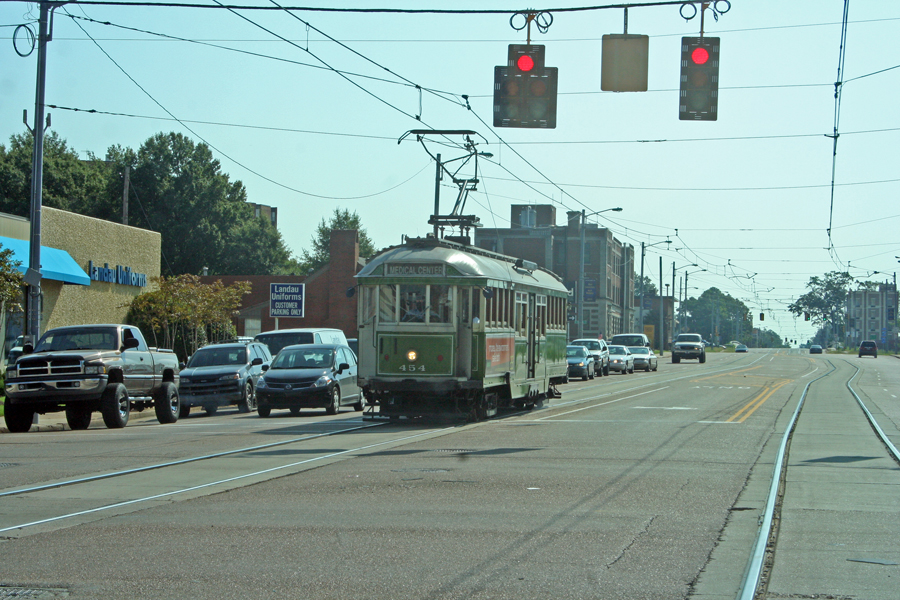 A Medical Center trolley #454 is seen stopped for the traffic light at Madison and Pauline.
Sept. 30, 2009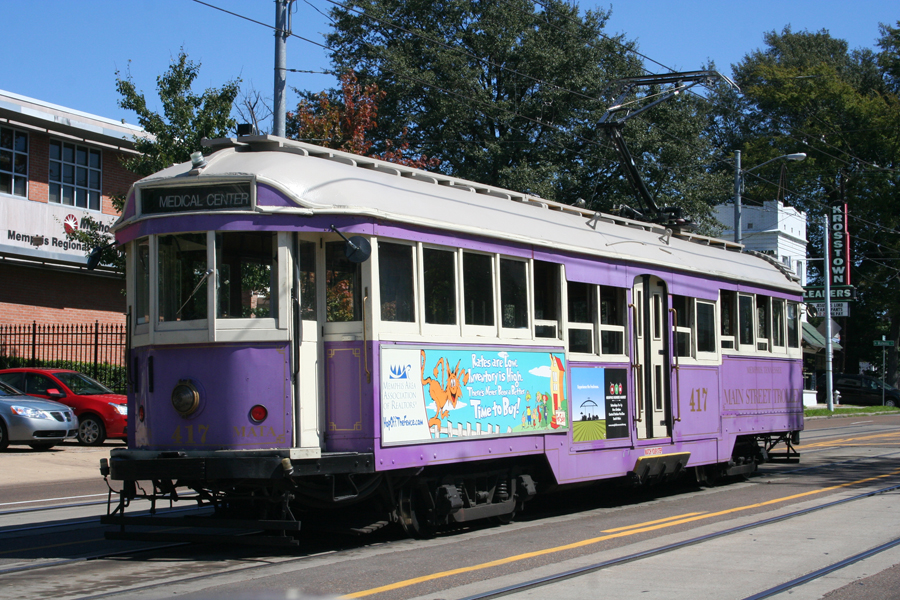 This trolley is seen at the end of the Medical Center line on Madison Ave.
This page was designed and is maintained by Mike Condren. If you have materials
that you would like to contribute, contact me at mcondren@cbu.edu