National Museum of Transport
St. Louis County Park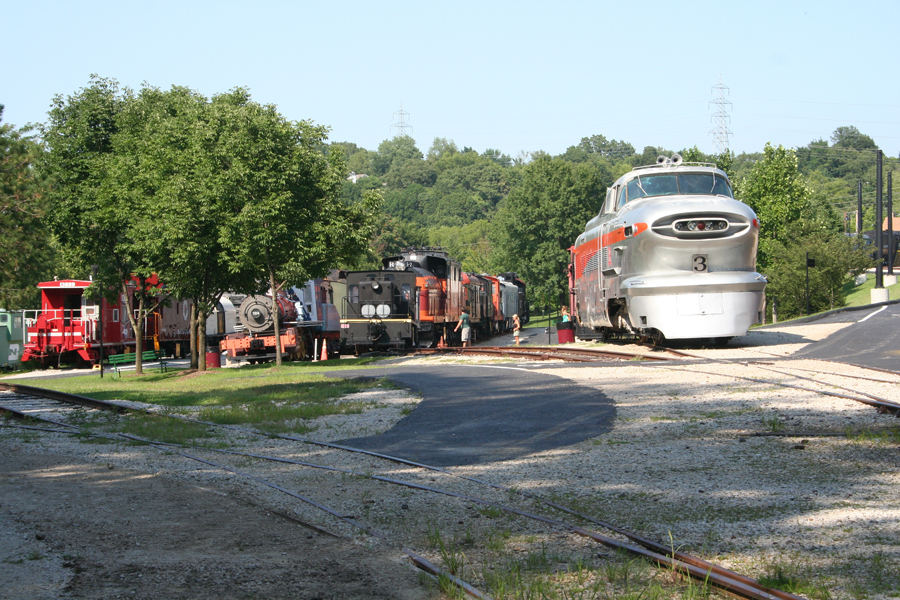 There have been many improvements made to National Museum of Transport since it became a County Park of St. Louis County, MO, as seen in this overview. However, it is no longer the premier railroad bookstore that it was in the 1960s, 8/02/08.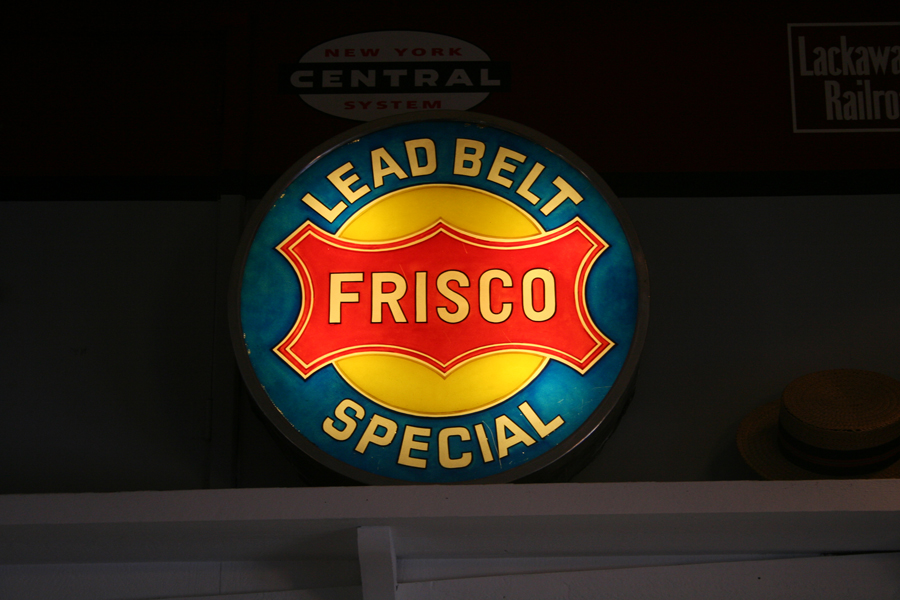 This drumhead was affixed to the rear car of a special train for the dedication of the Lead Belt Line south out of Cuba, MO in the late 1960s. The drumhead is now in the gift shop of the museum, 8/2/08.
| | | |
| --- | --- | --- |
| | - | |
One of the operating exhibits is the St. Louis Water Division car #10. The second image shows the changing of the trolley pole at the end of the line. The third image shows the operator and interior of the car, 8/2/08.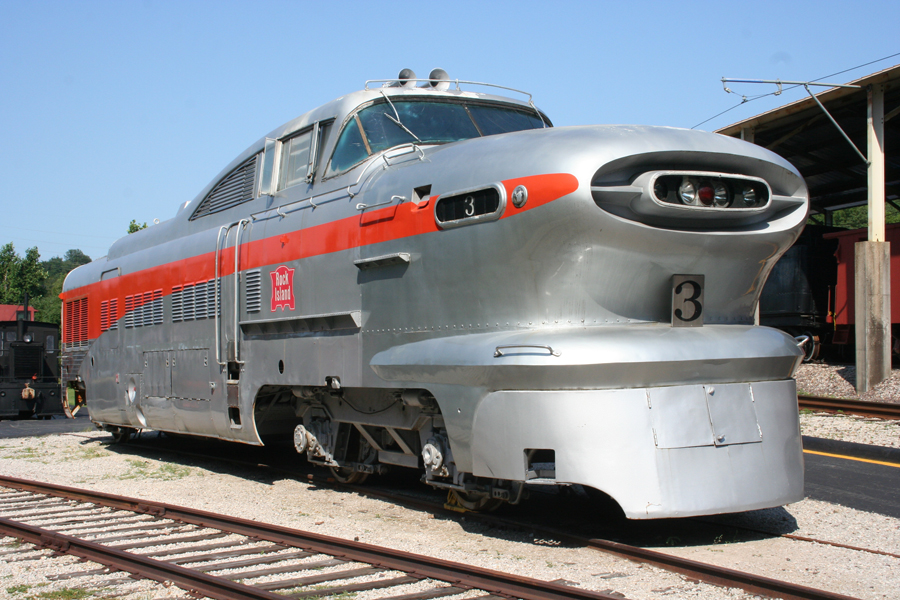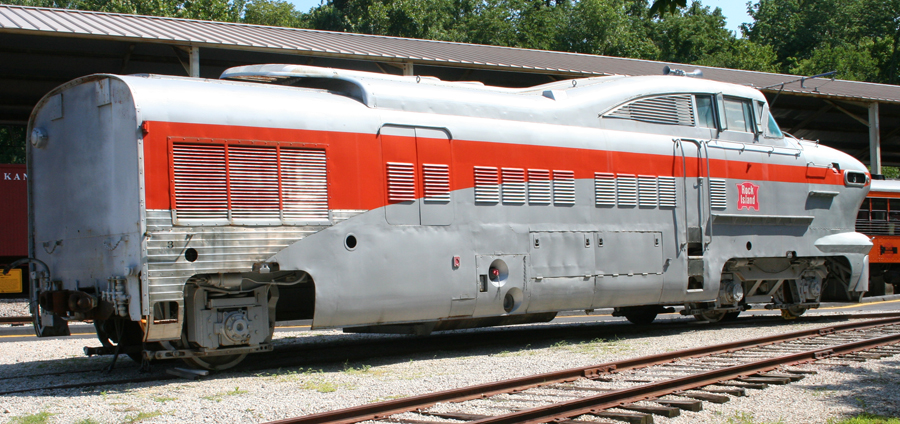 RI #3 LMT-12 used to haul Chicago commuter trains of modified GM Coach bus bodies.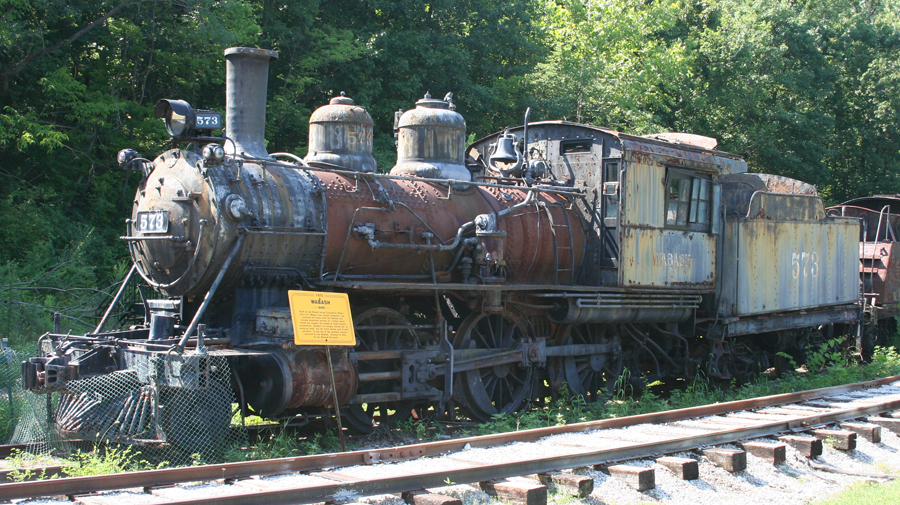 Wabash 2-6-0 #573 was featured in Model Railroader in the 1950s.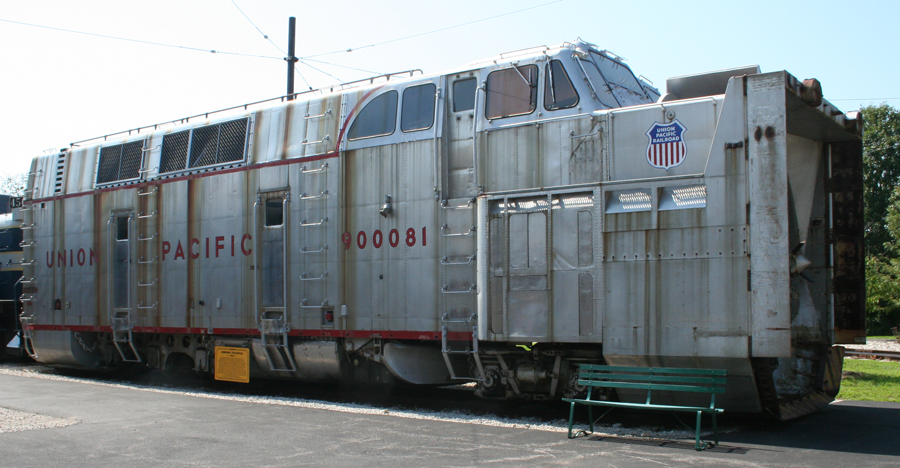 UP 900081 diesel-electric rotary snow plow.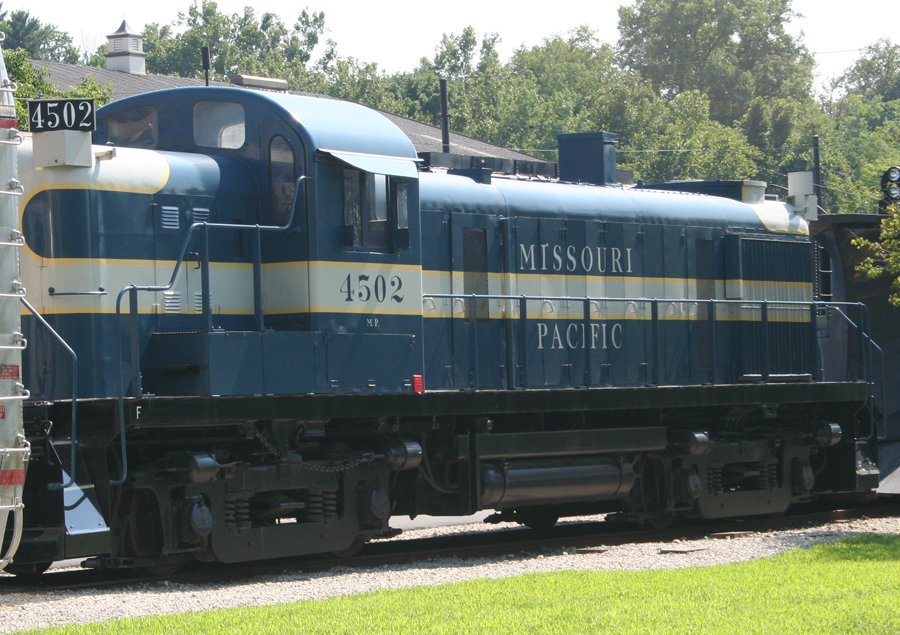 MP RS3 #4502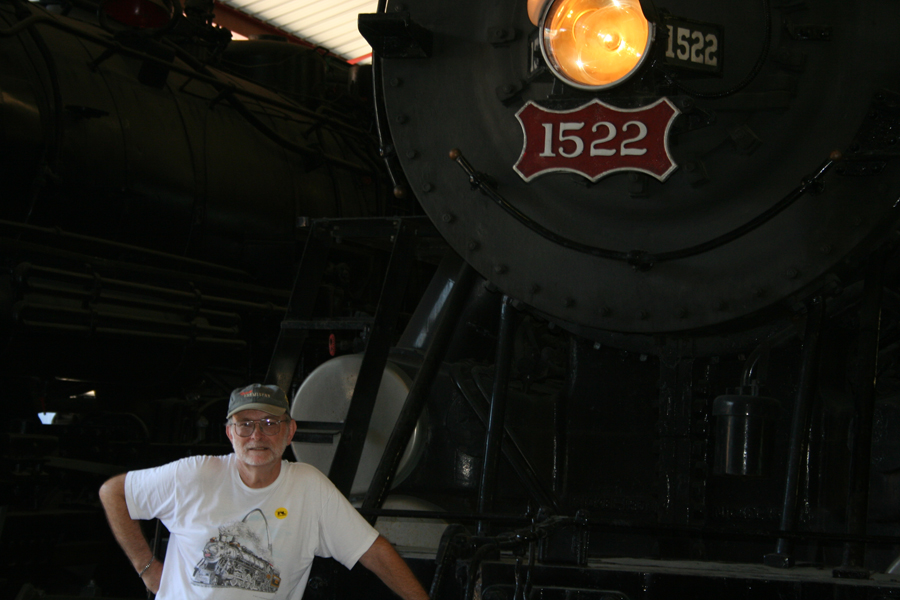 SMC and SLSF 1522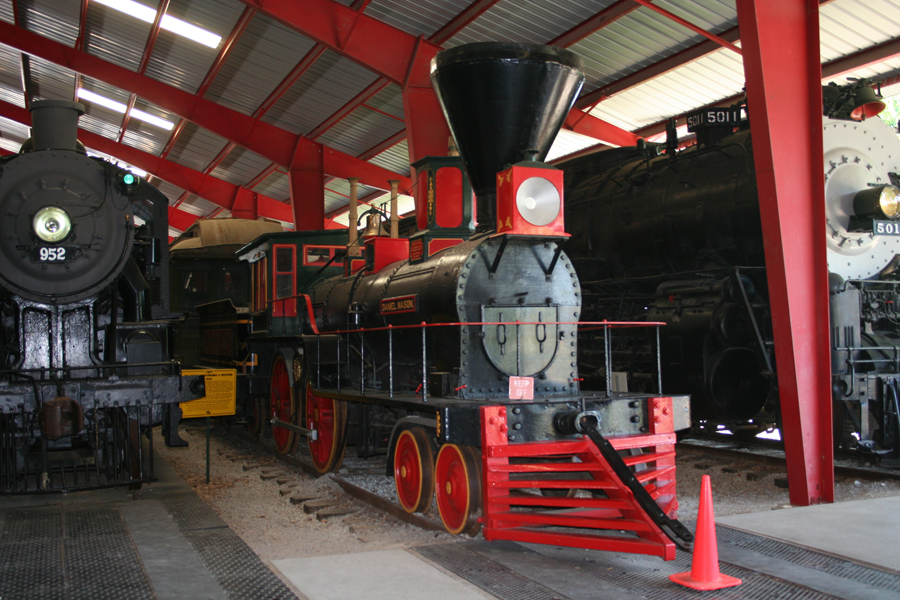 B&O Daniel Mason, built 1858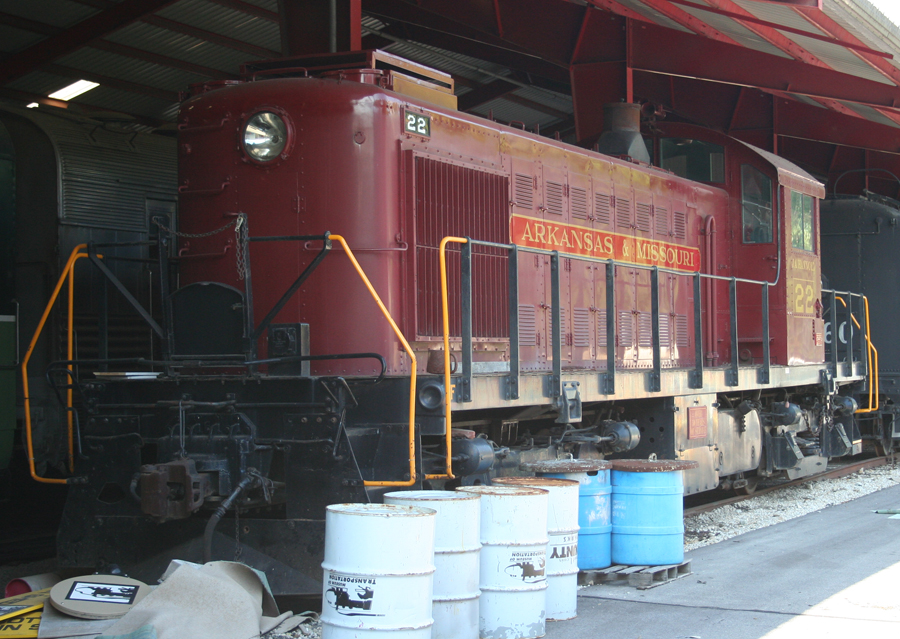 Arkansas & Missouri RS1 #22 J A Hannold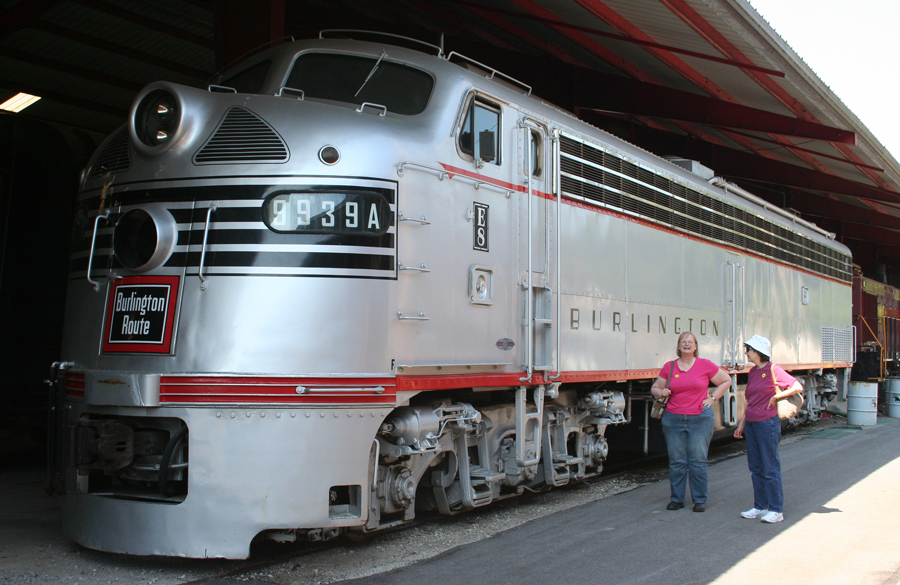 Jan and Mary Ann Mercante stand alongside of a CB&Q E-8 #9939A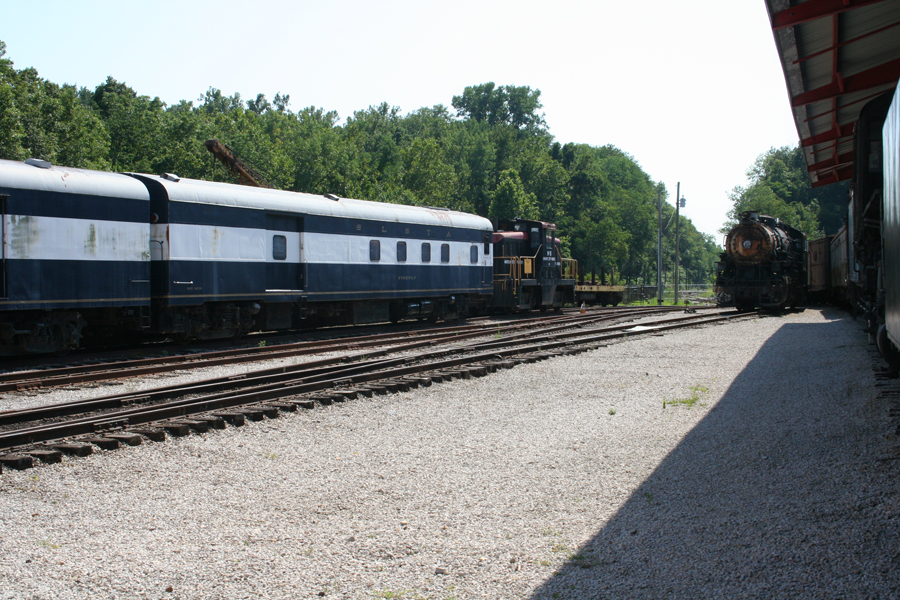 SLSTA equipment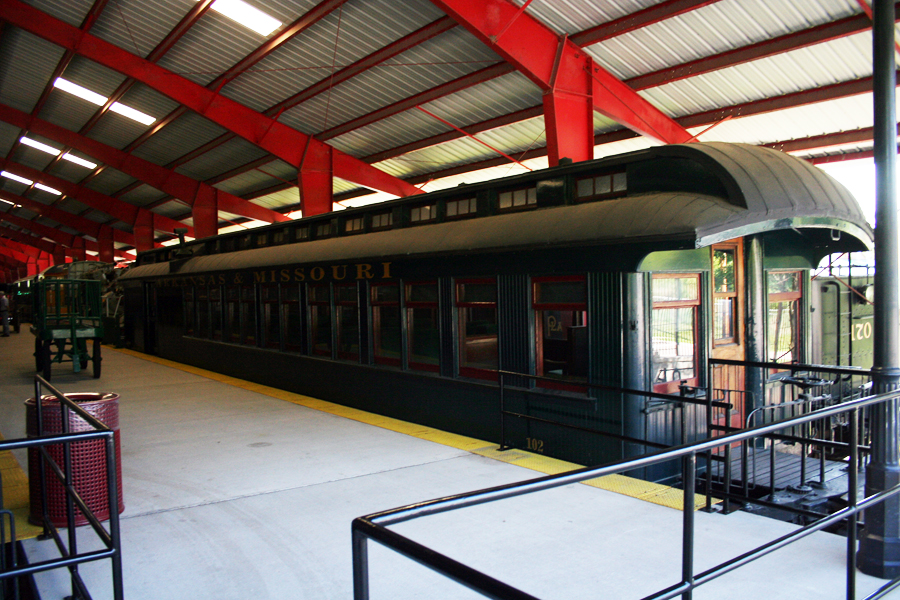 Arkansas & Missouri combine #102, former Boston & Maine . Virginia and I rode this car on a special train.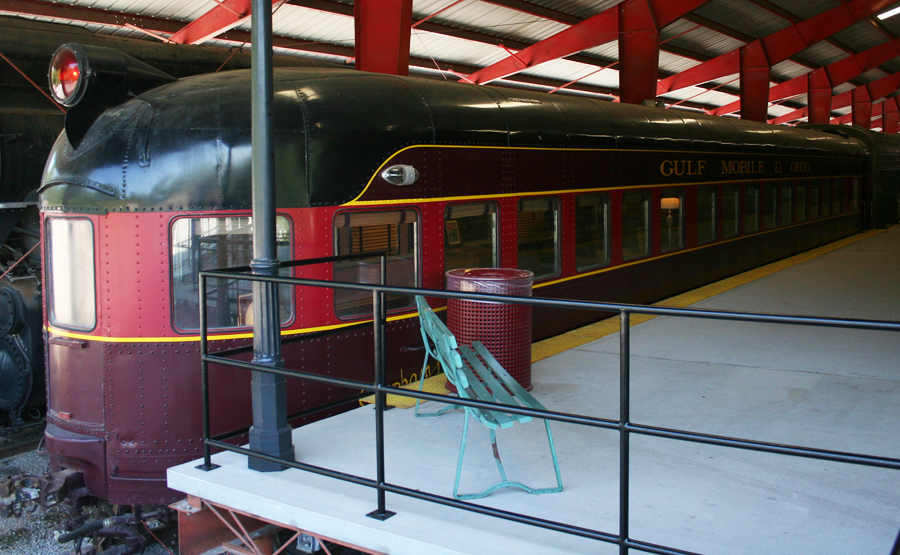 This GM&O parlor observation was assigned to the Abraham Lincoln. I rode in this car on my 1963 trip to Notre Dame.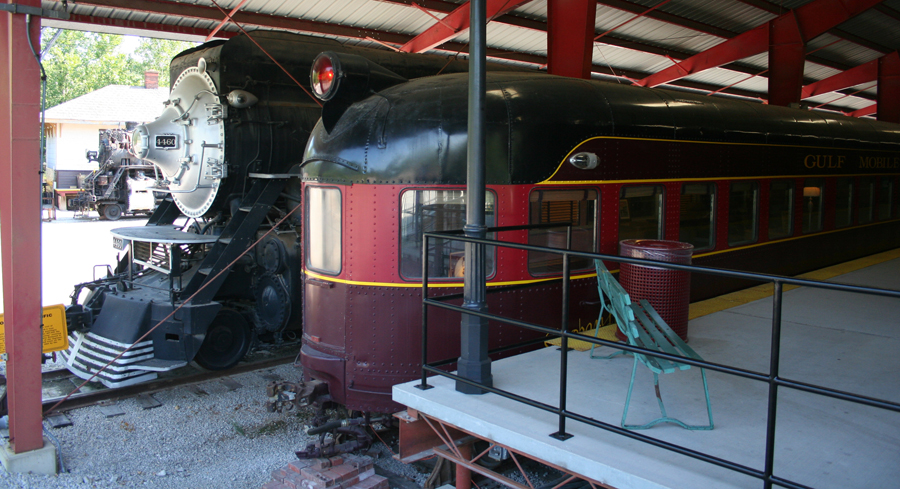 SP GS6 #4460 and Abraham Lincoln observation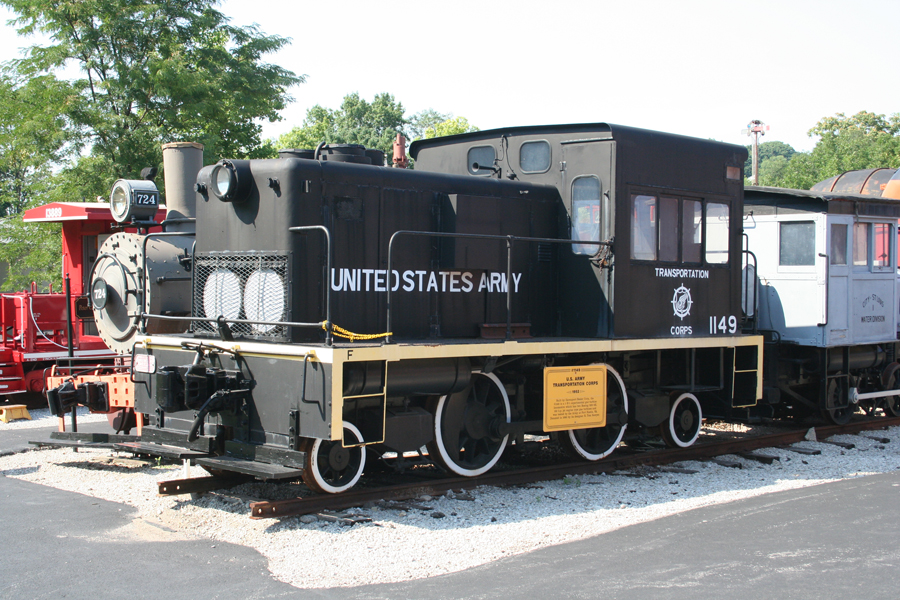 US Army #1149 gas termine locomotive. I had a Lionel model.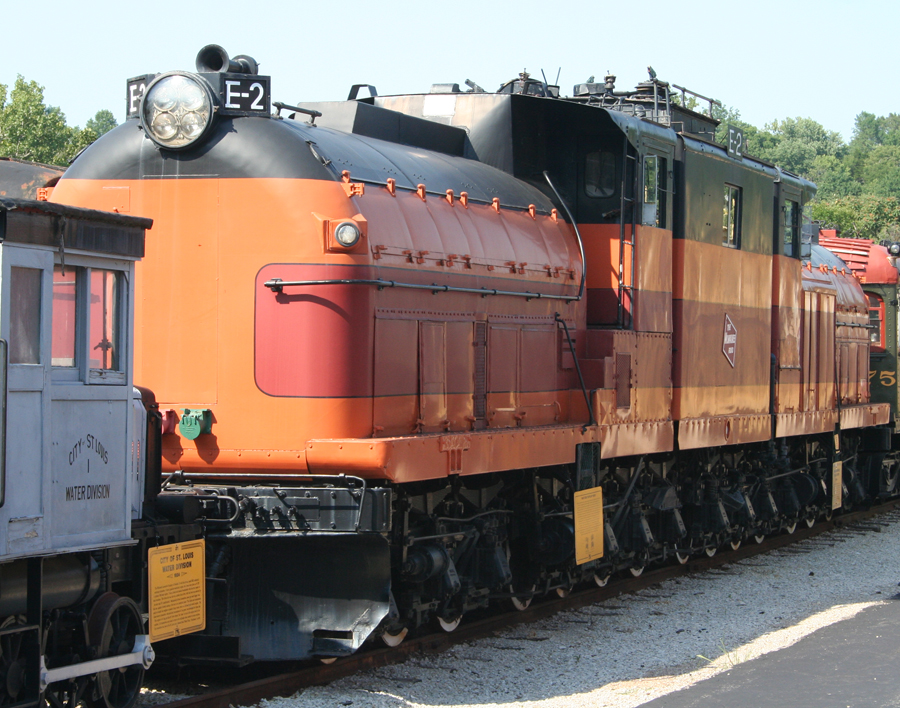 Milwaukee Bi-Polar electric #E2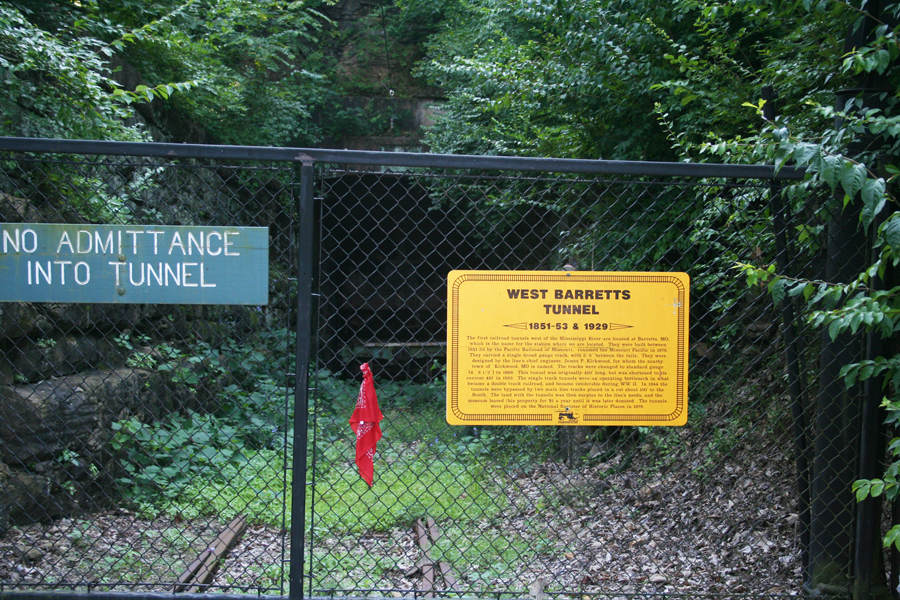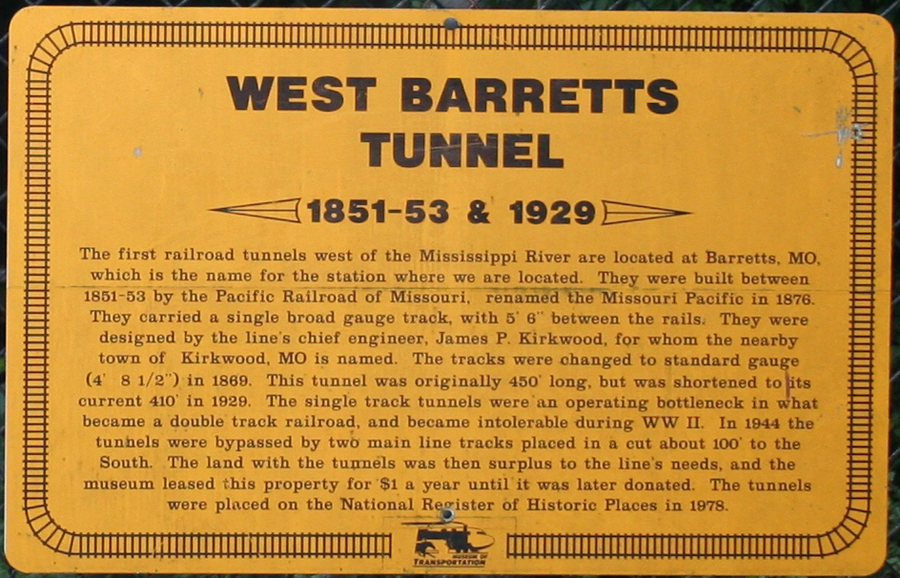 The West Barretts Tunnel of 1851 was the first tunnel west of the Mississippi River and was part of the Pacific Railroad.
Exhibits inside the Automobile Hall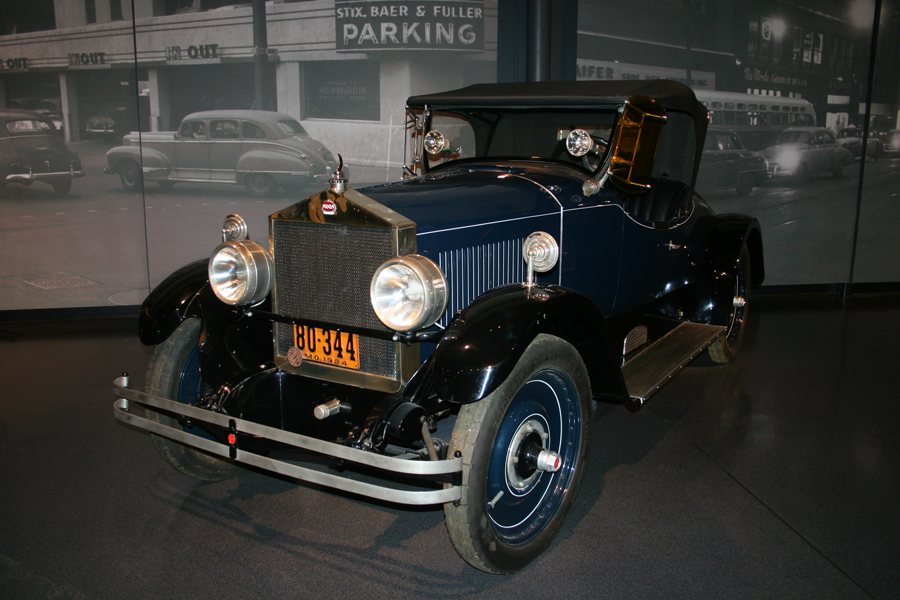 1924 Moon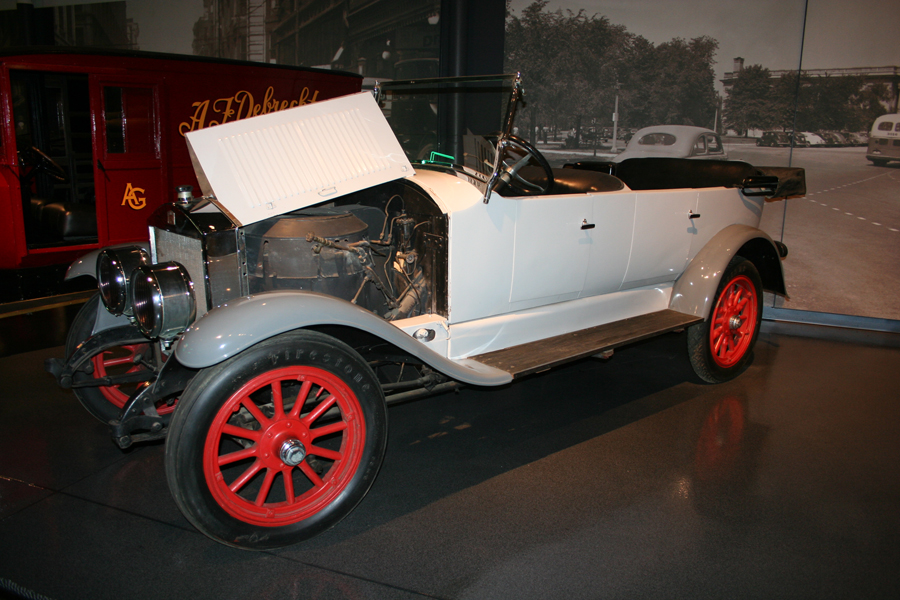 Stanley Steamer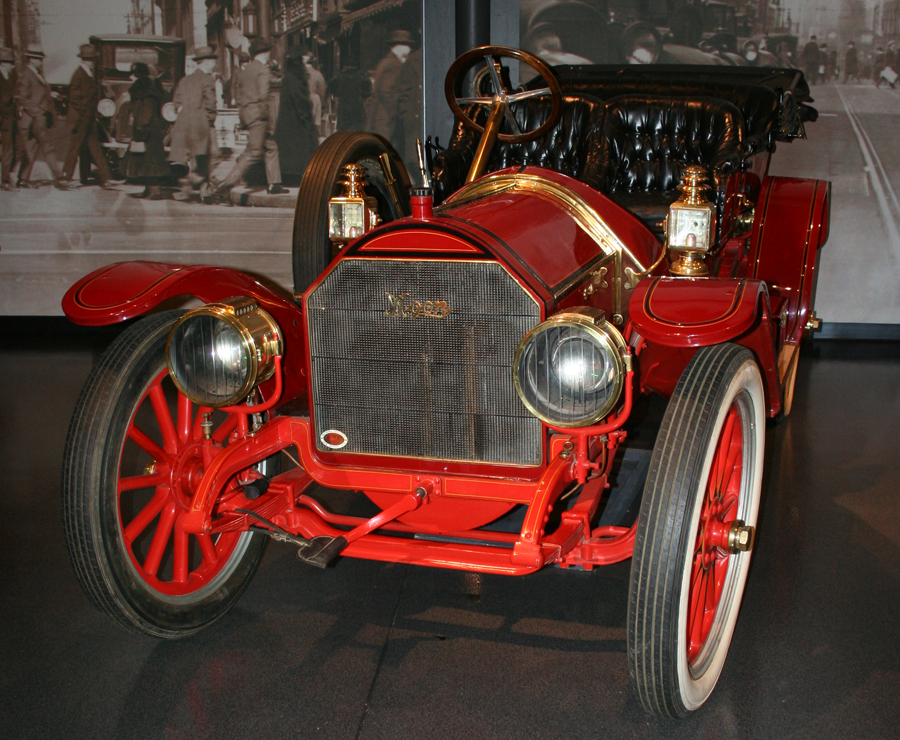 Moon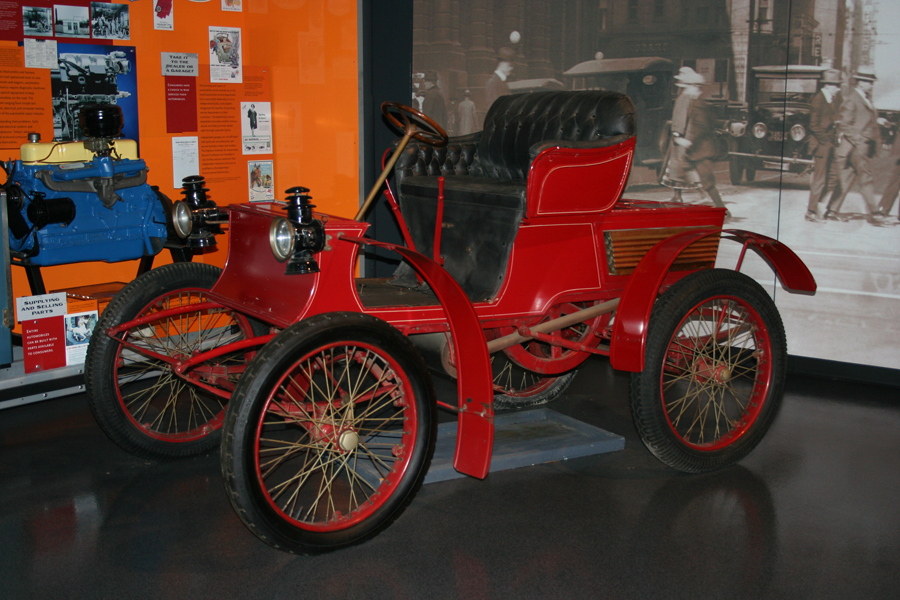 St. Louis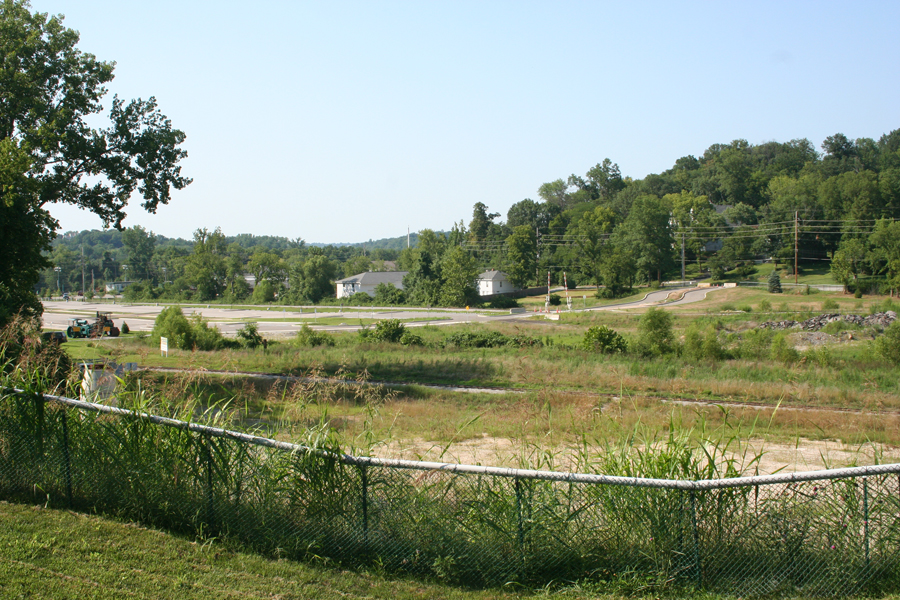 Lower parking lot and minature railway.
Click here to return to the front page
This page was designed and is maintained by Mike Condren. If you have materials
that you would like to contribute, contact me at mcondren@cbu.edu