BNSF Winchester Road Bridge
5/17/09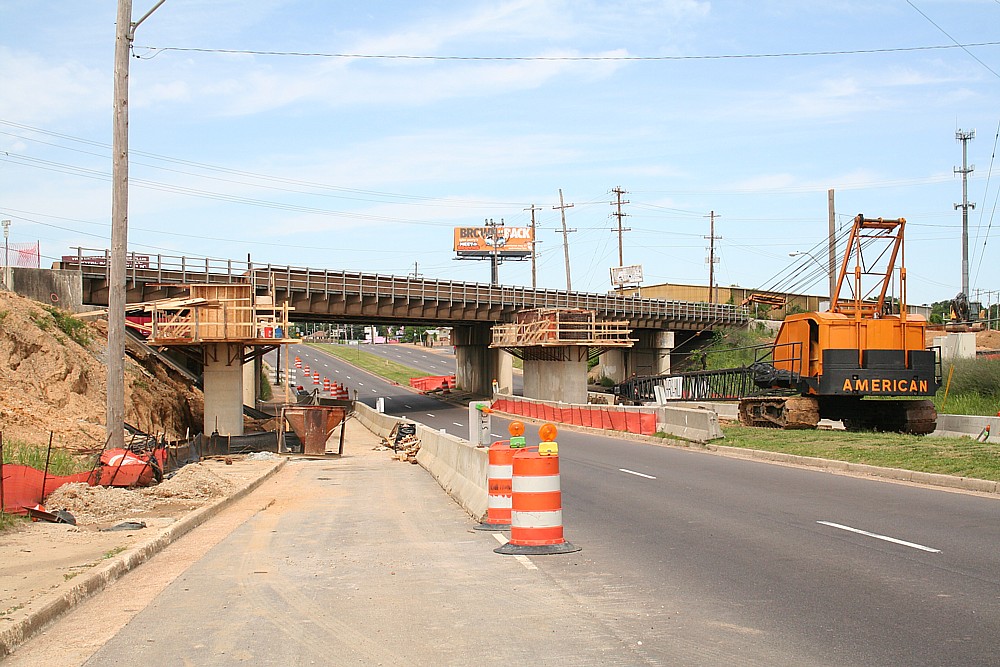 Bridge piers being built for the new BNSF Railroad overpass over Winchester Rd. in Memphis TN. This is to accomodate the new third track.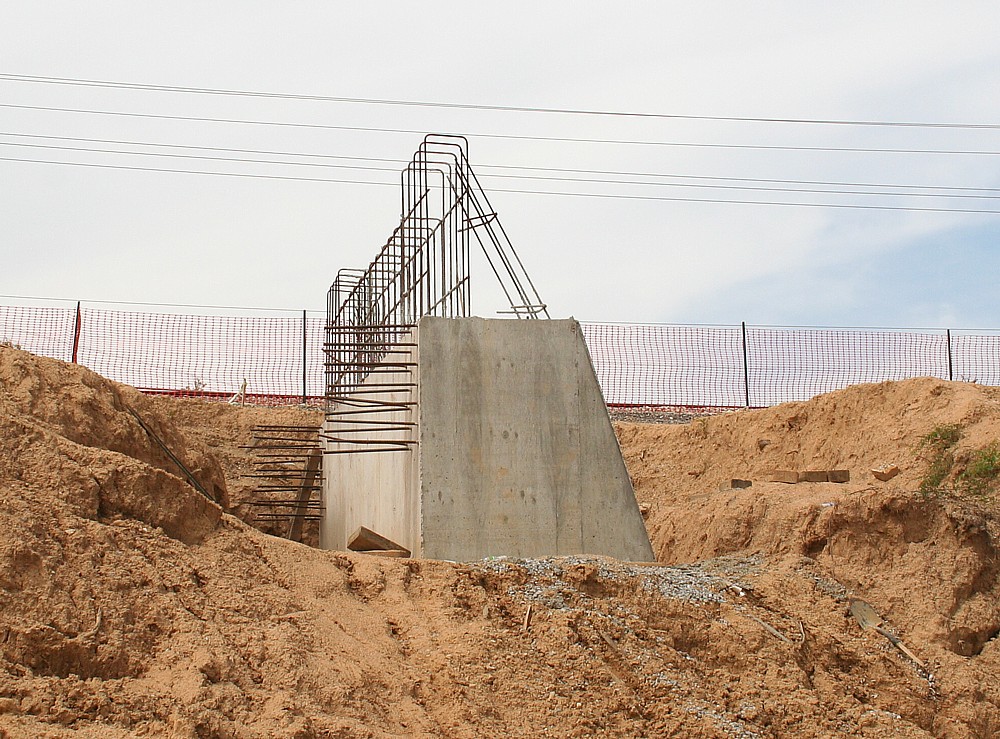 Partially finished south abutment.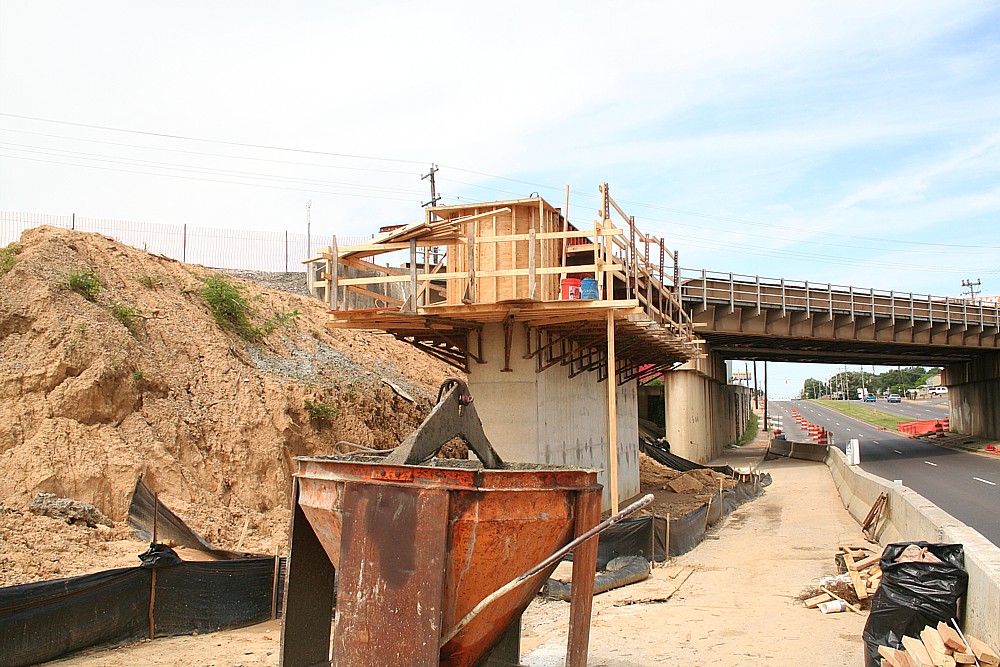 South pier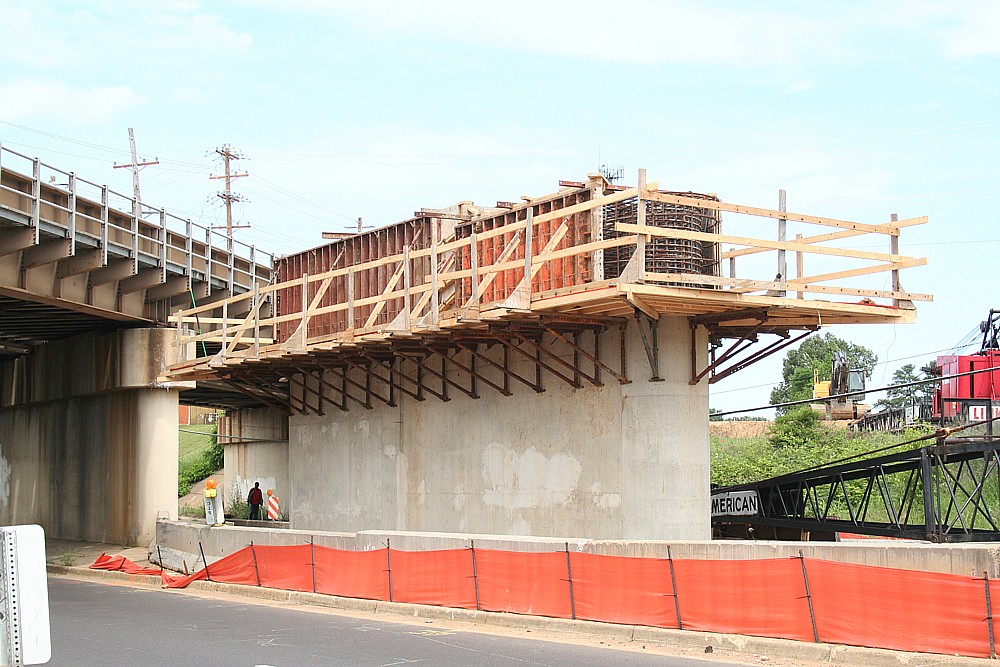 Center pier. Note the large quantity of welded steel frame work.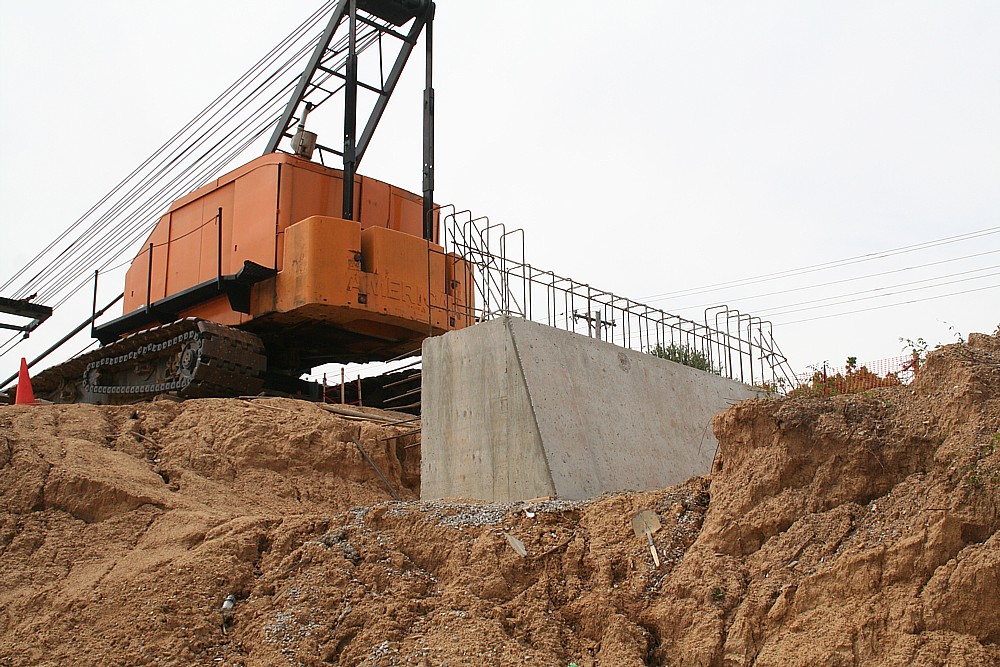 Another view of south abutment.
7/05/09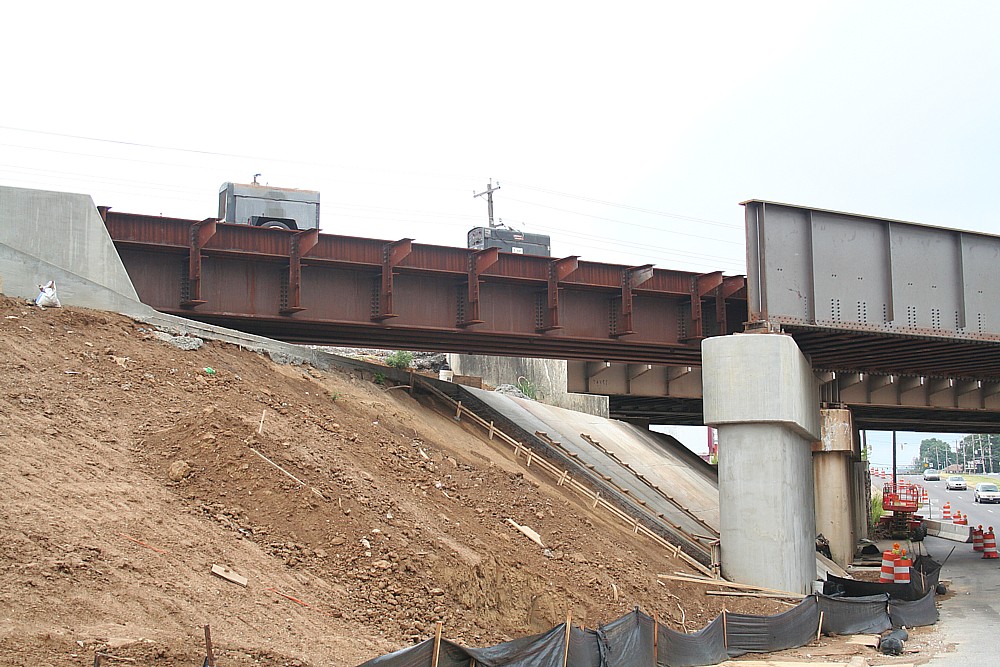 1st bridge section (out of four) laid between south abutment and 1st pier.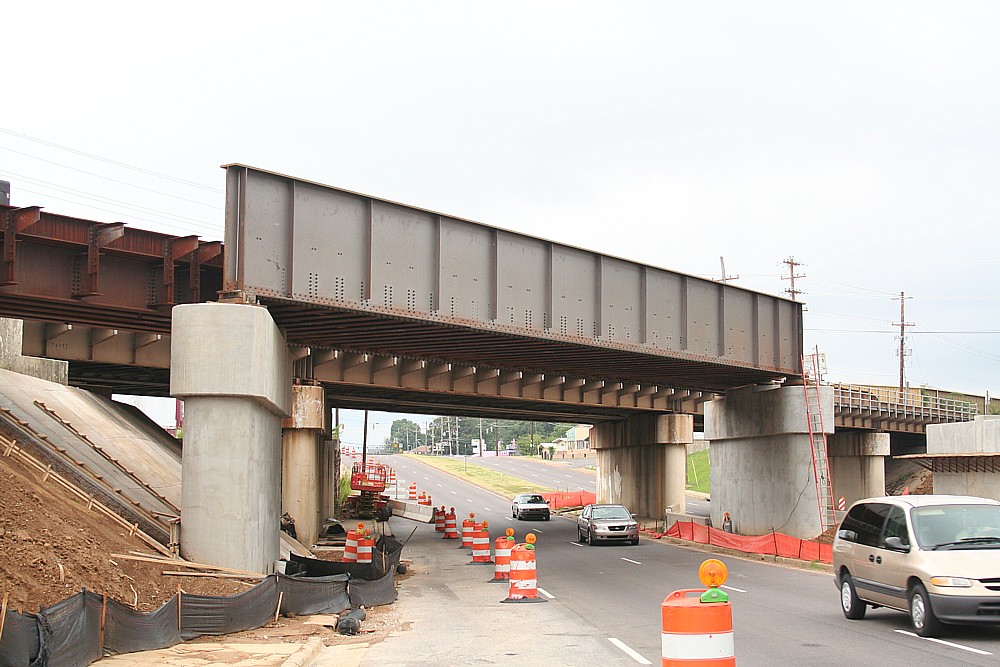 Second bridge section over eastbound lanes of Winchester. Third pier is not yet complete.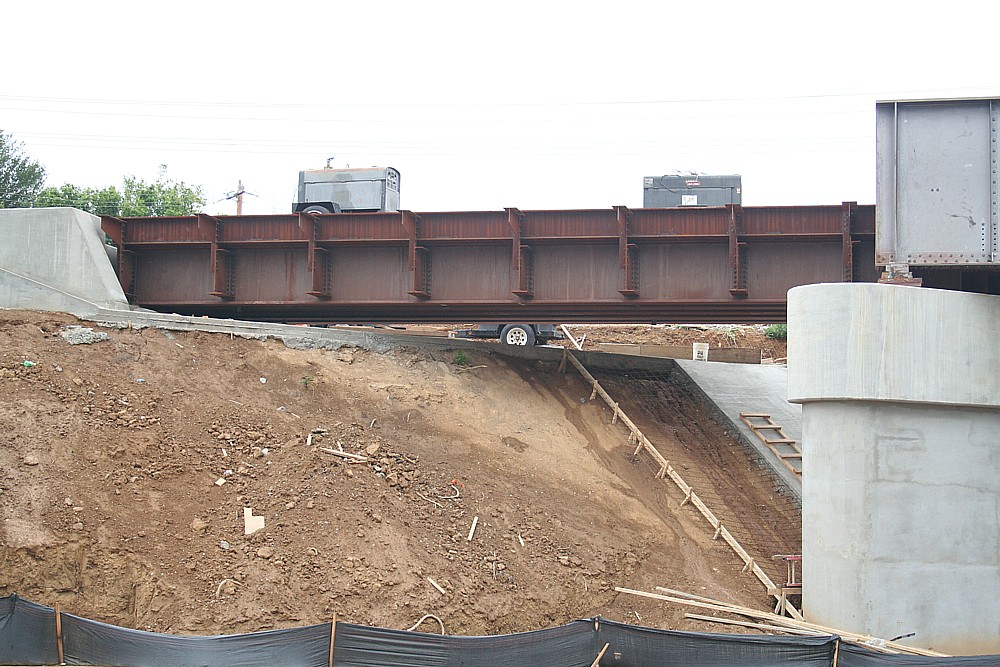 Another view of 1st bridge section.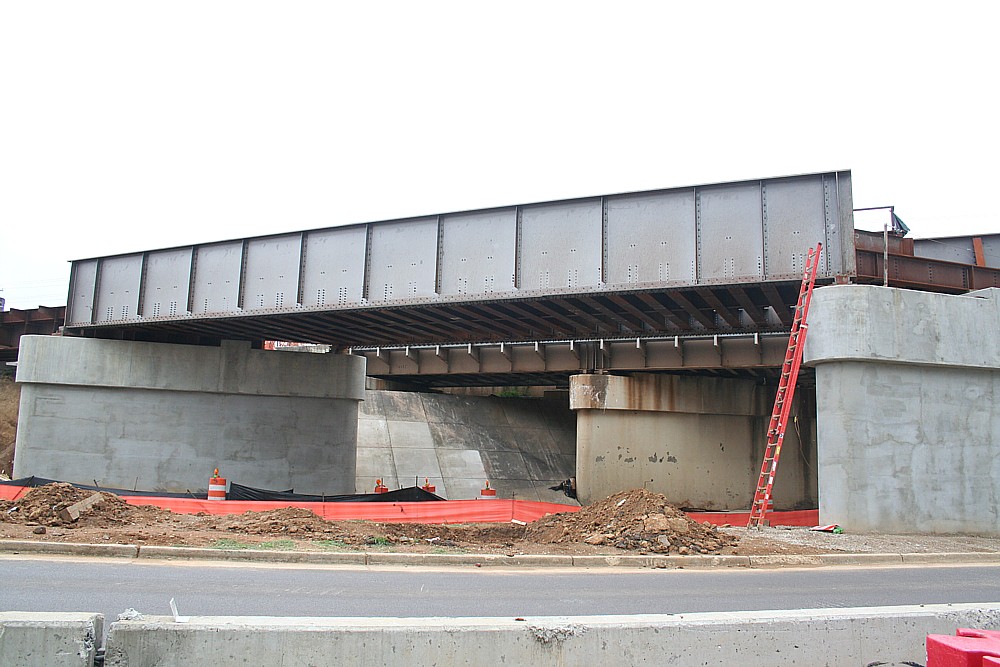 Another view of one of the main sections.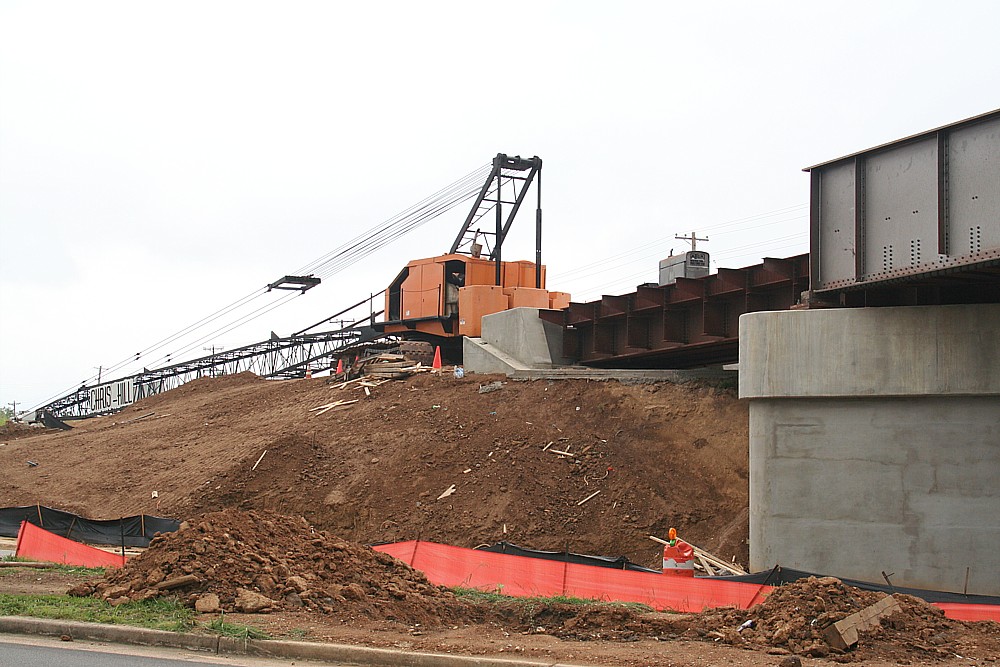 View of crane and south abutment.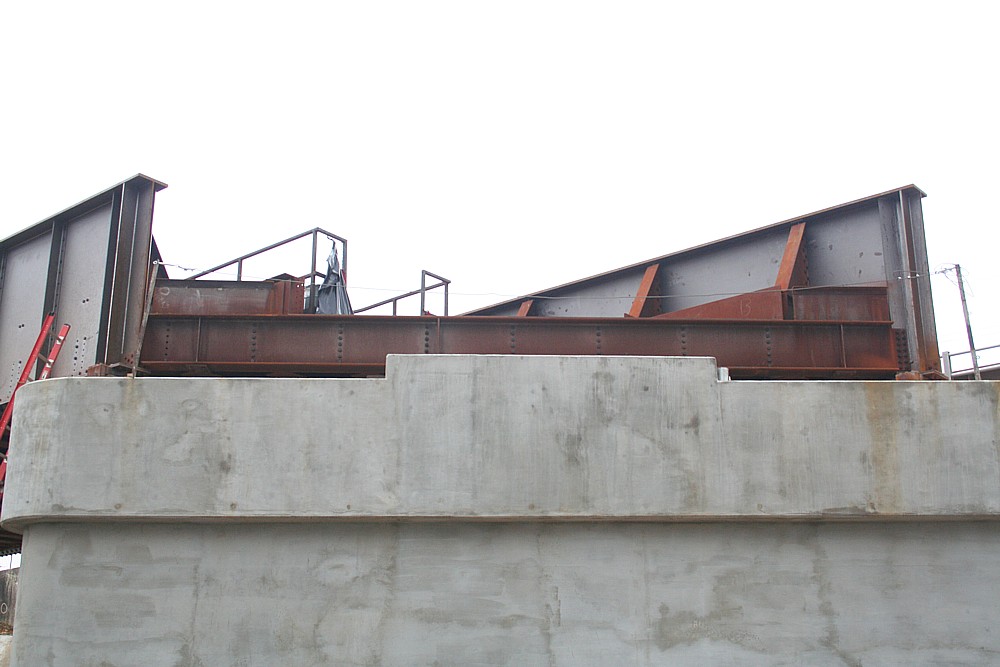 Closeup of bridge end.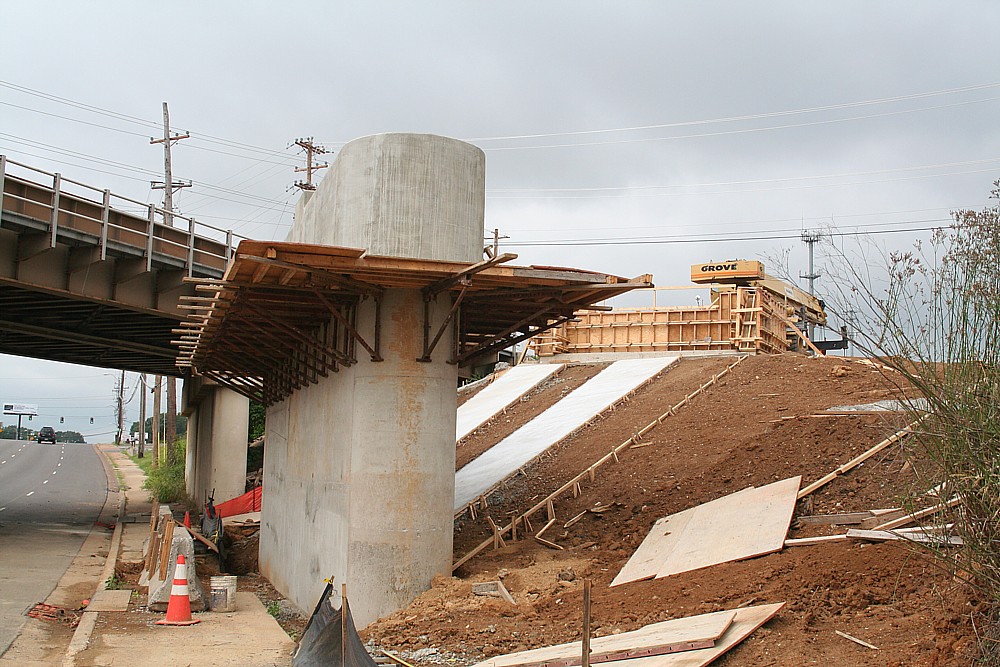 Shot of northern pier and abutment forms.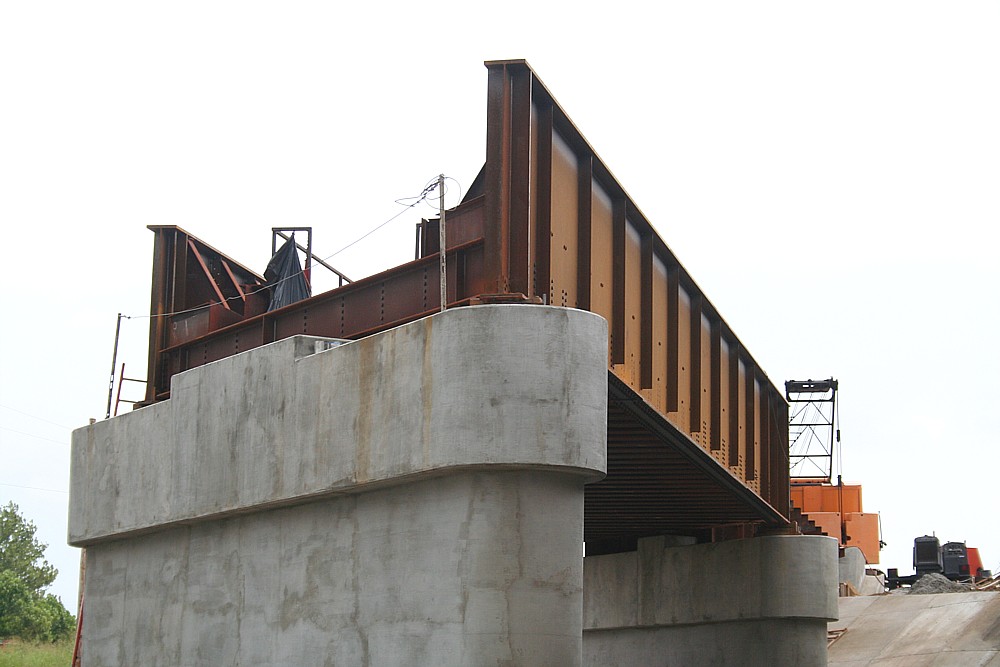 Another view of installed bridge.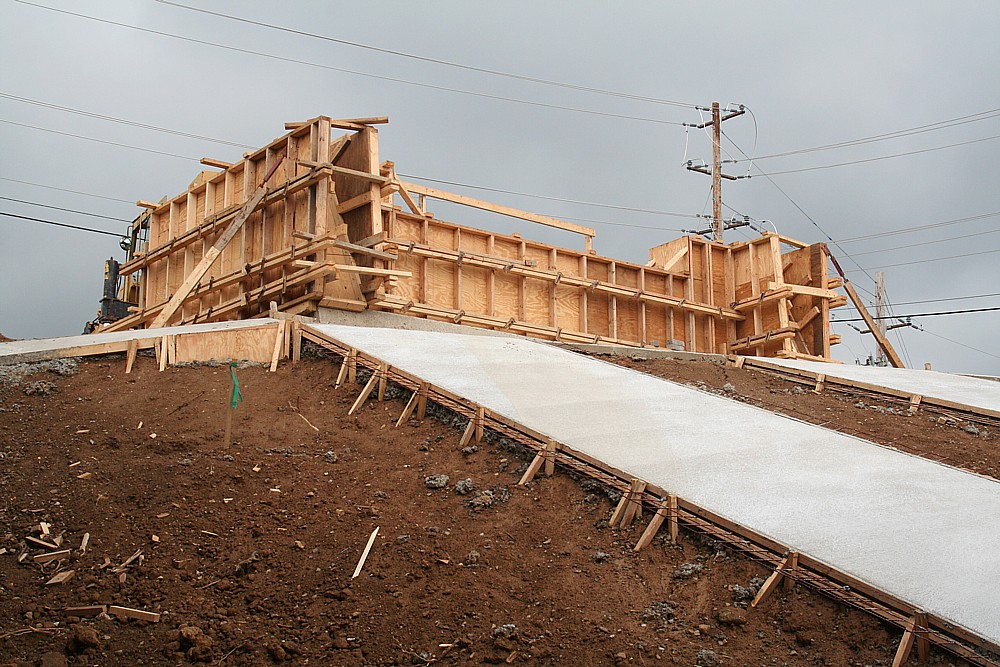 Forms for northern abutment. Slope sheet yet to be finished.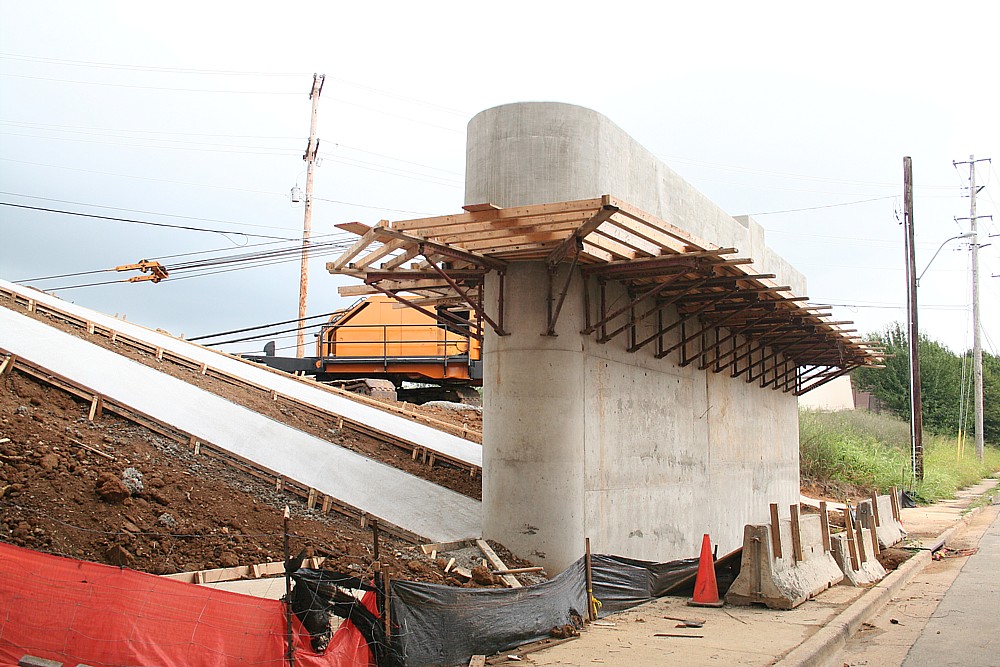 Another photo angle on the north pier.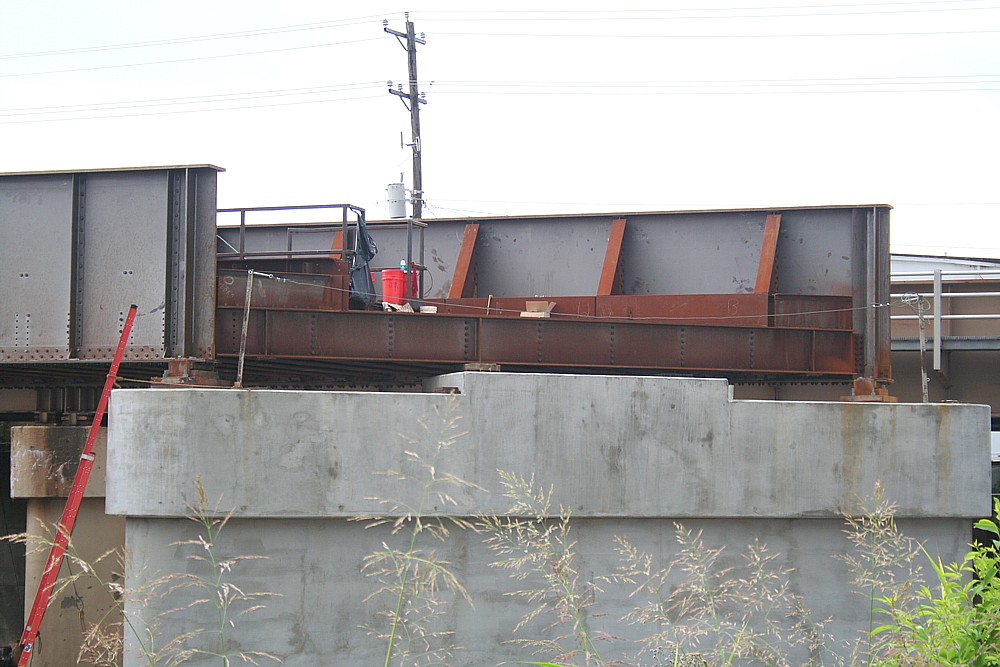 Higher view of end of bridge.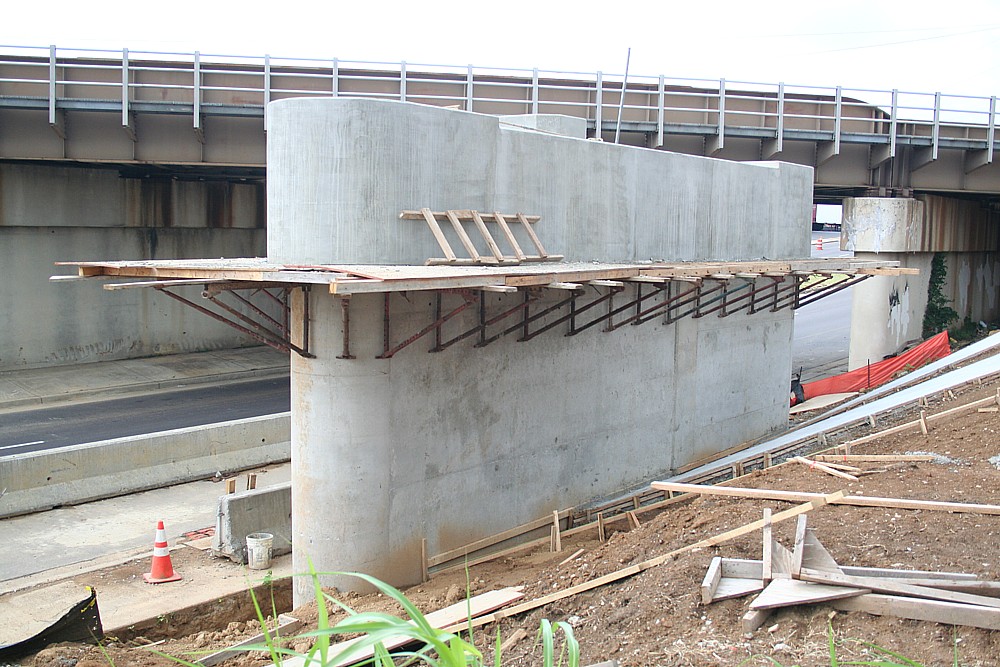 Higher view of north pier.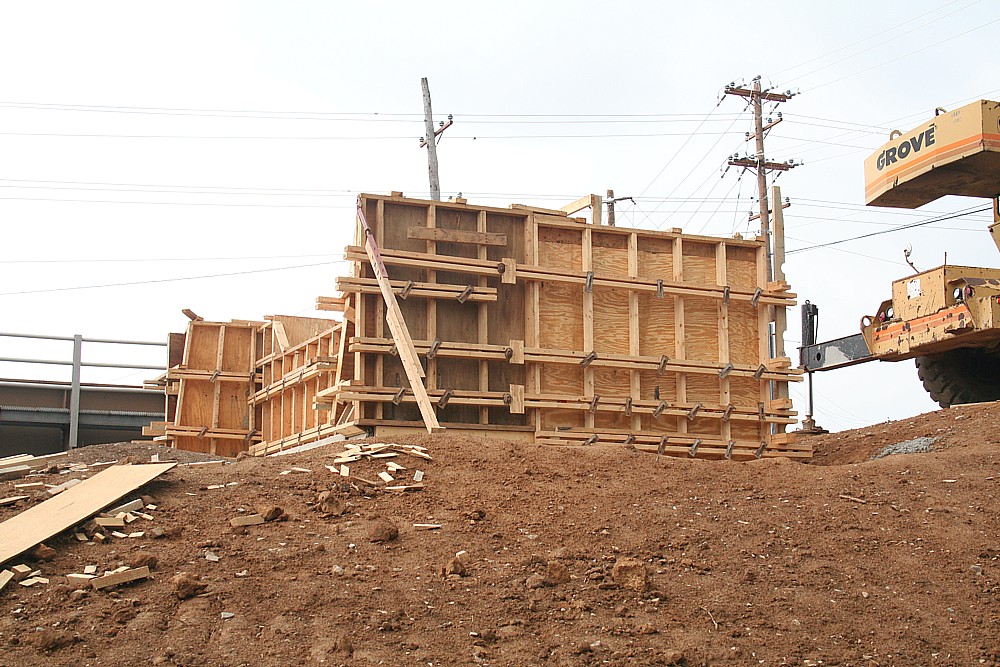 Side view of abutment form.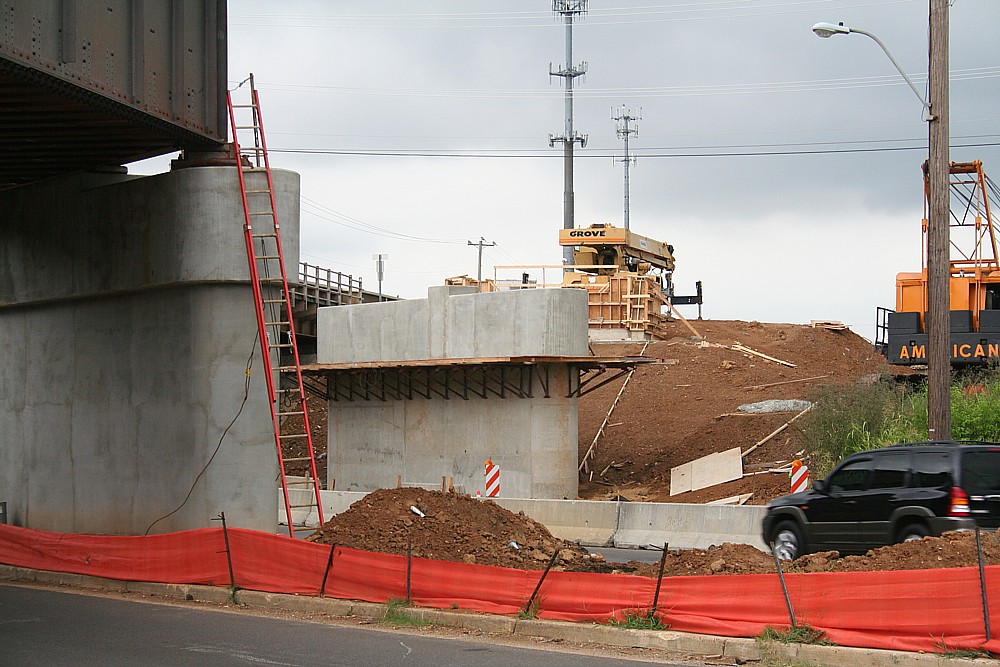 Shot of piers and north abutment.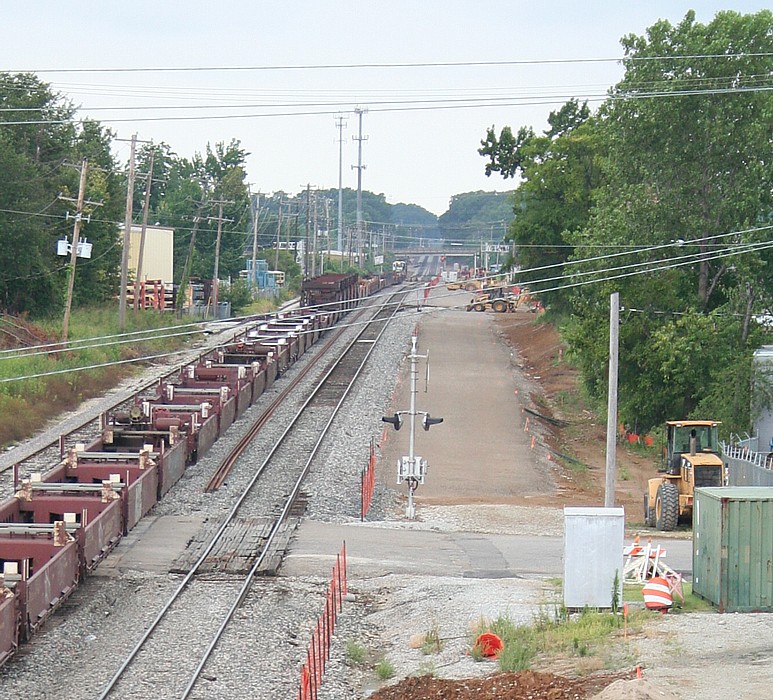 Photo shot from Lamar overpass. Grading is just about complete for third track.
7/12/09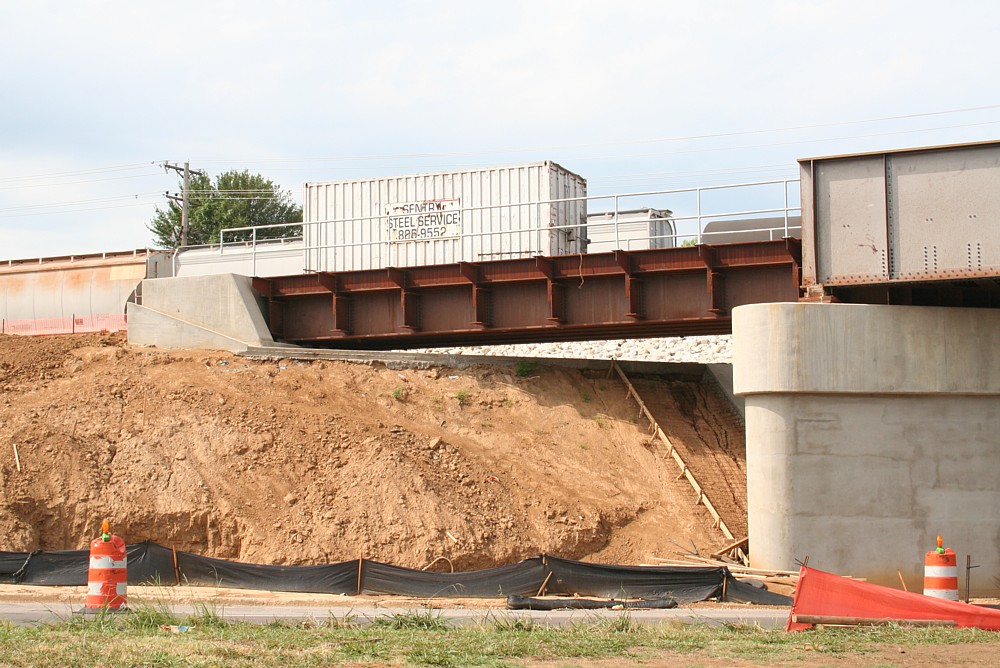 The bridge sees containerized service for the first time! Actually, it's a parts container.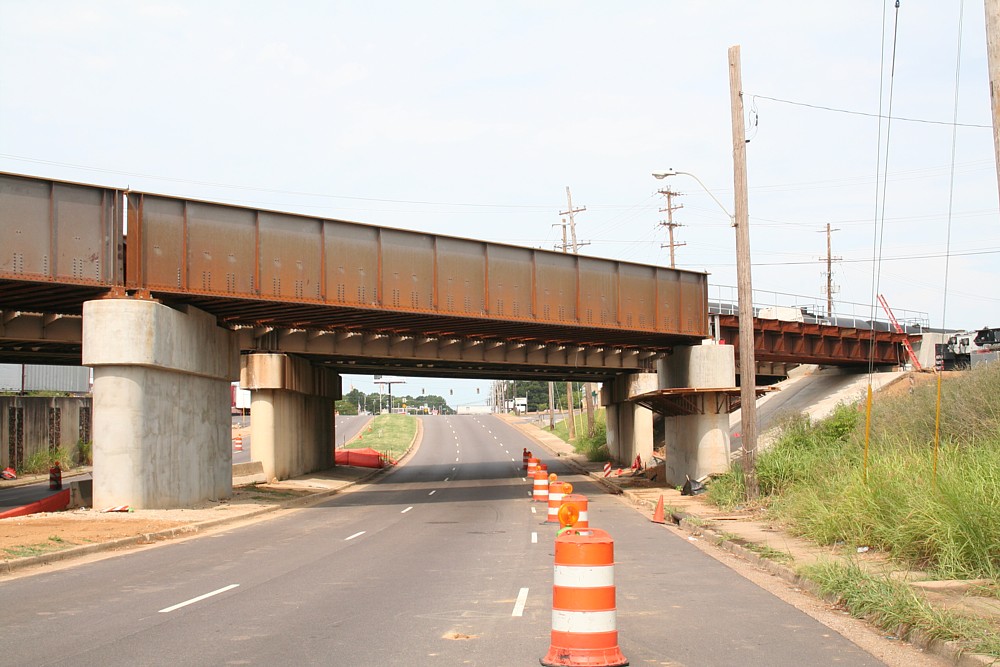 New sections over the west bound lanes.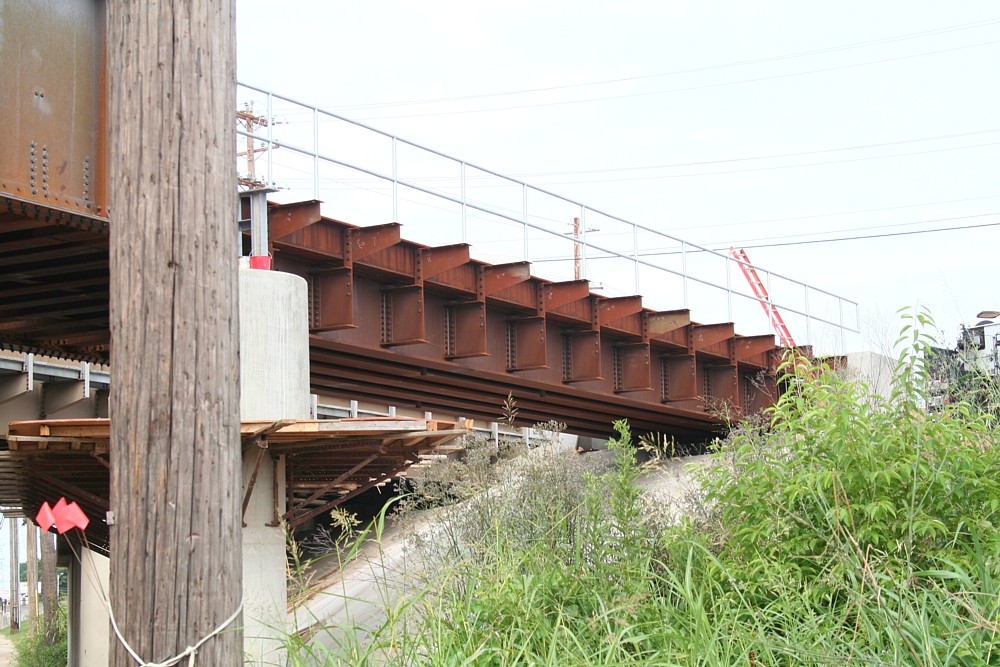 Stancions in place but walkway is not.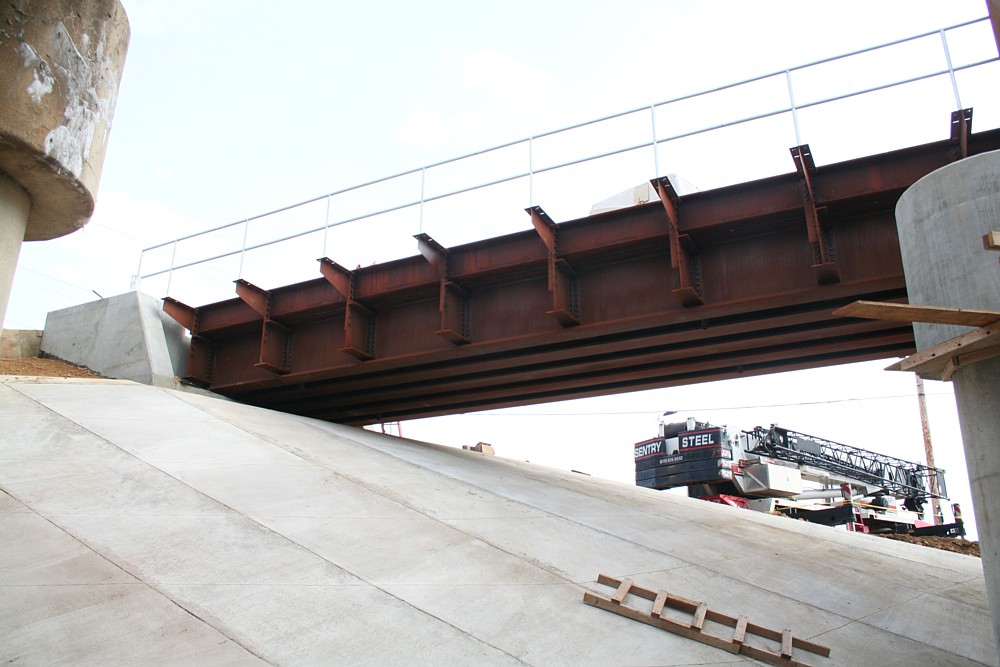 The slope sheets are almost done.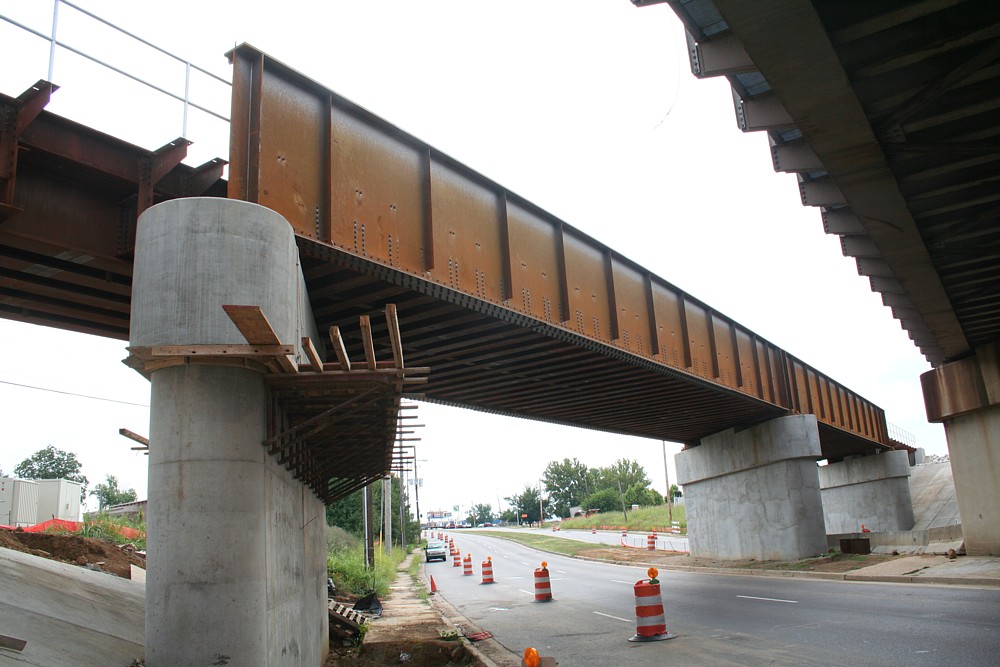 Looking back east.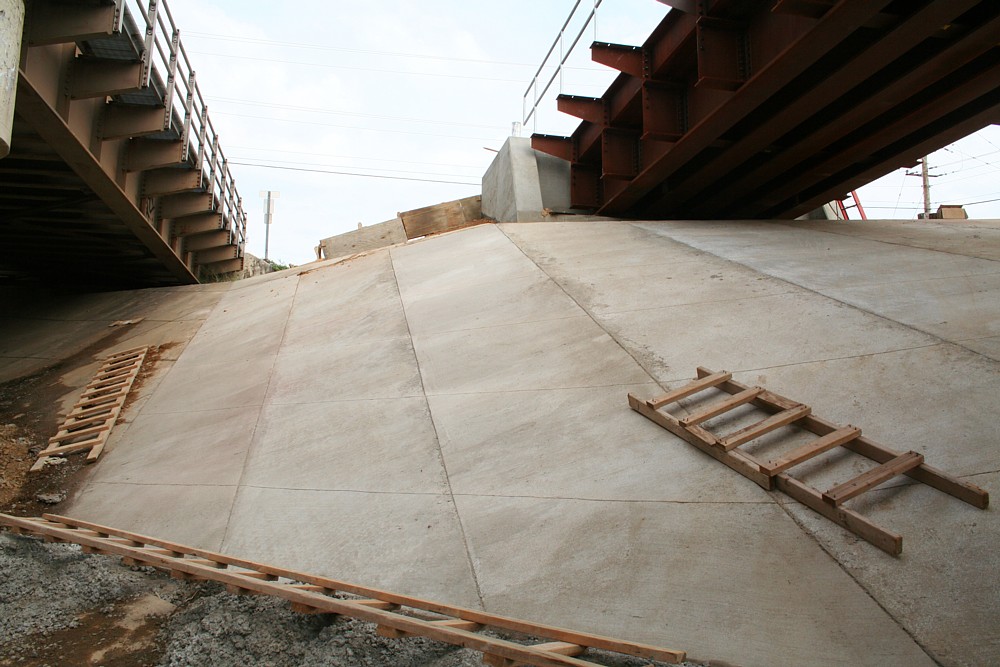 Good job blending in the slop sheets. Nice ladders strewn about.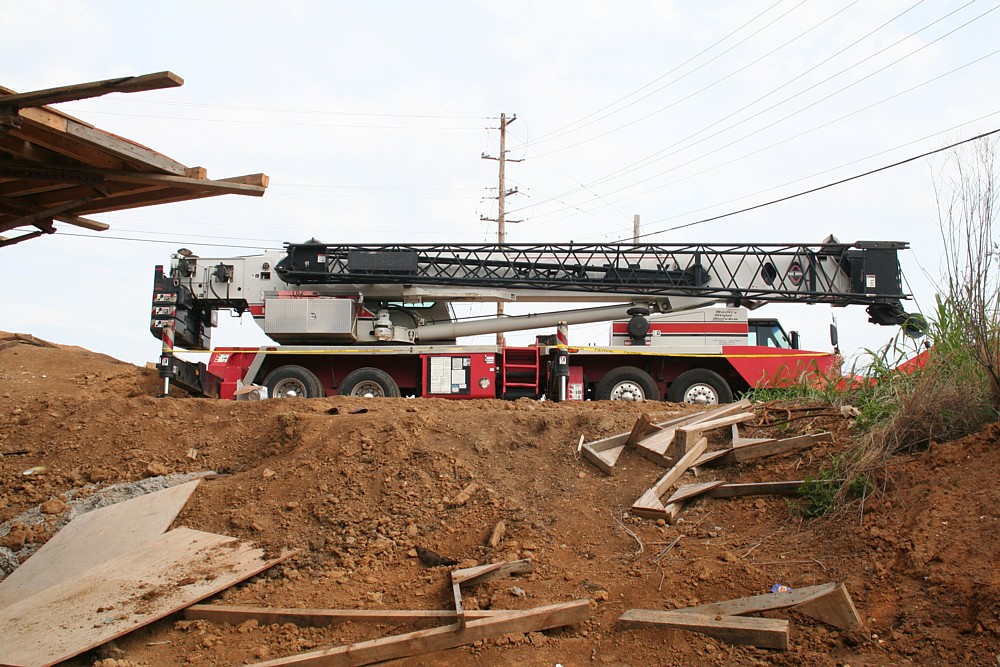 One of several cranes used.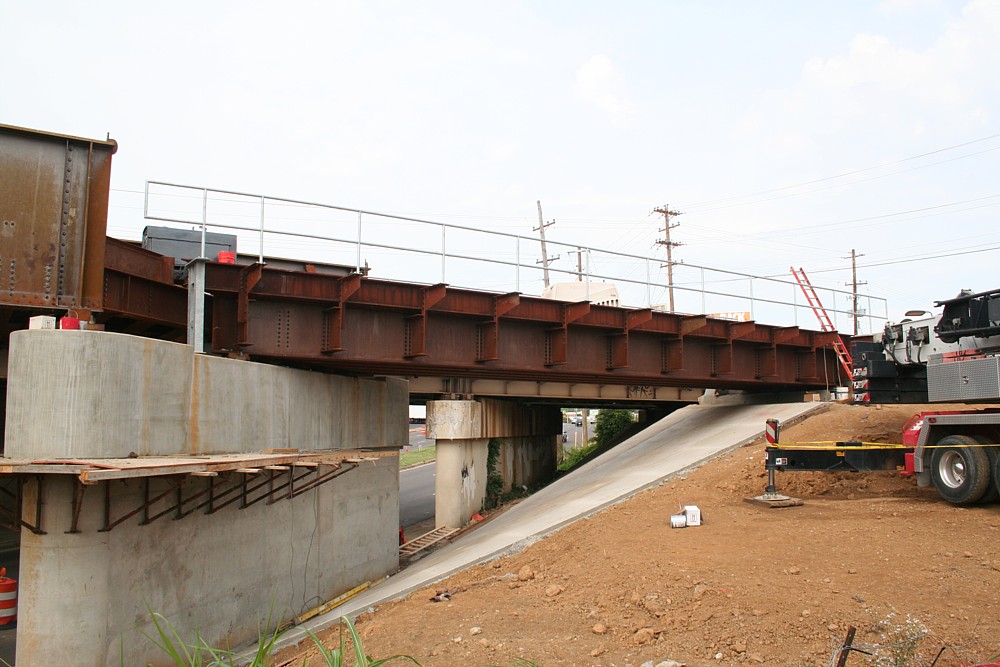 Higher view. Signs of rust already appearing. The weathering contractor is on the ball!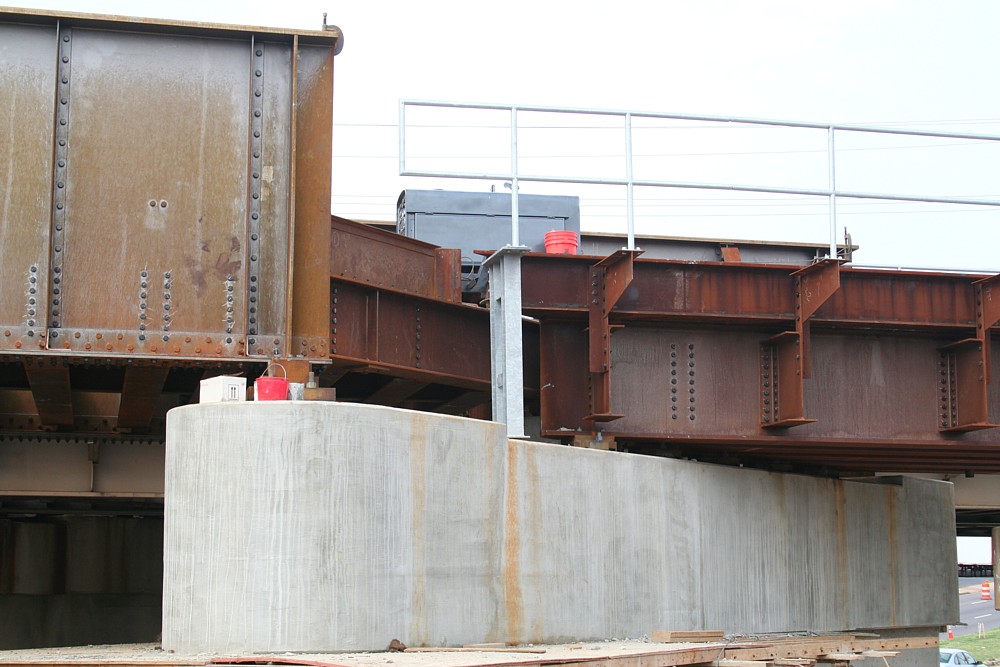 Closeup of the two styles of bridges. It would be neat if they painted the bridges and put a large BNSF logo on them!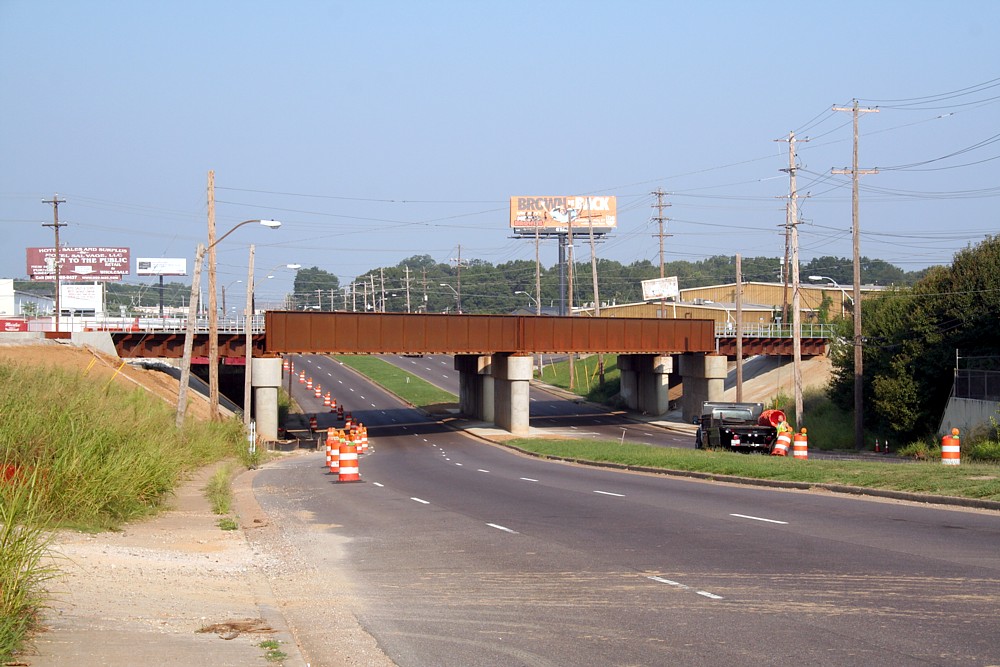 Photo of completed new bridge over Winchester, 8/08/09.
This page was designed and is maintained by Mike Condren. If you have materials
that you would like to contribute, contact me at mcondren@cbu.edu