TY Intermodal
New Cranes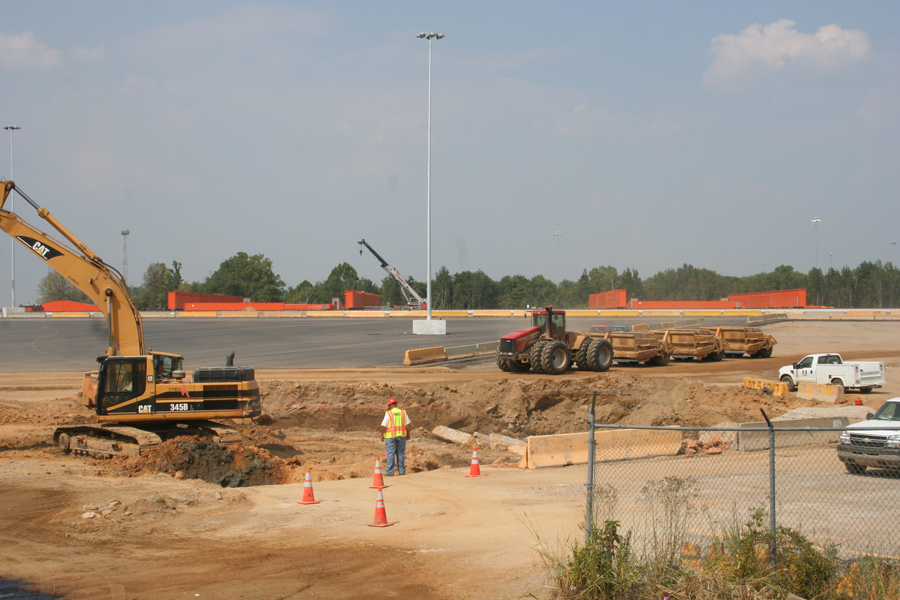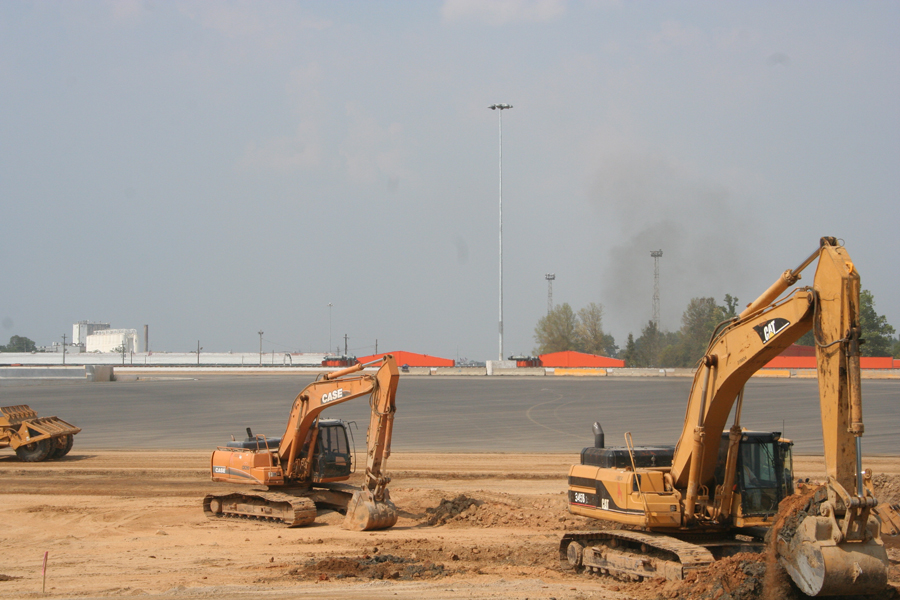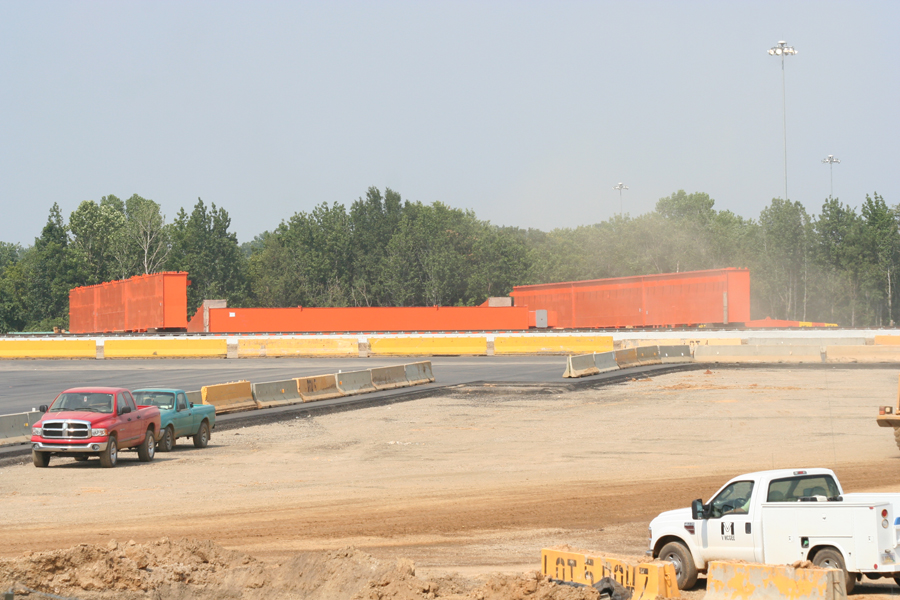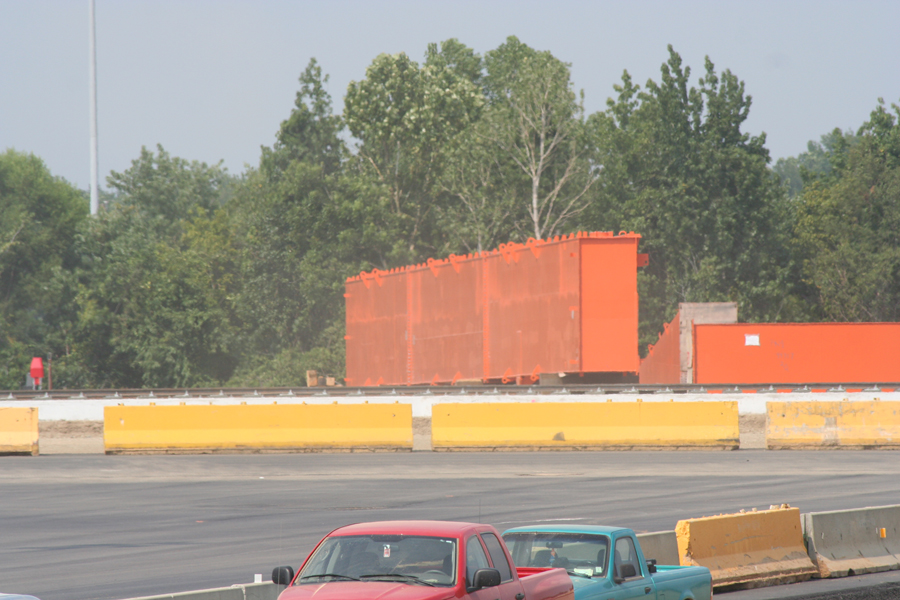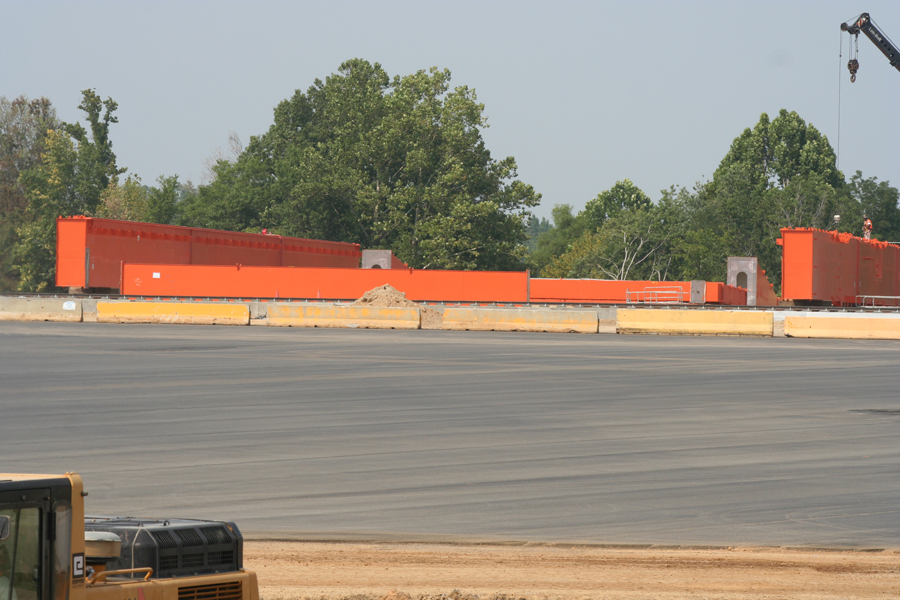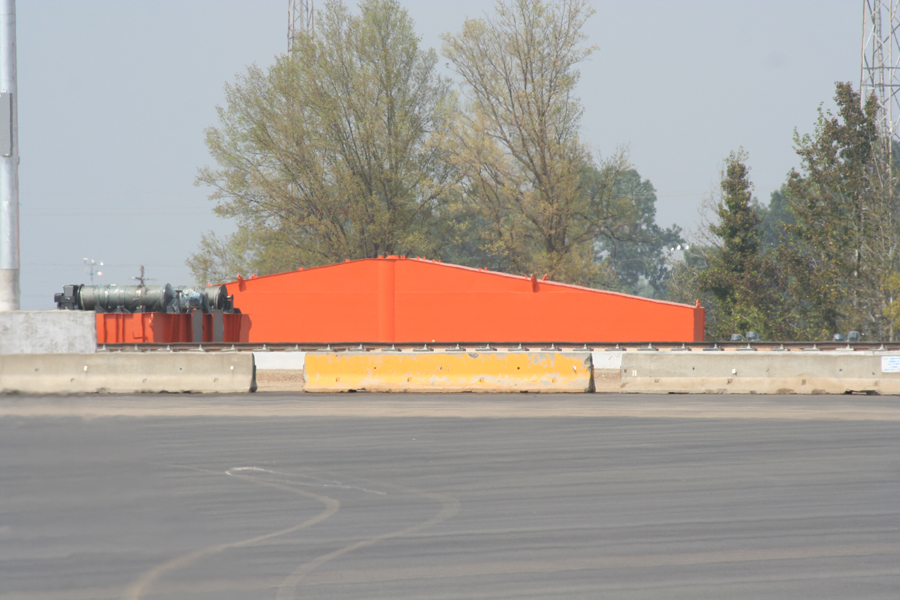 The above photos of the new cranes being assembled were taken on July 18, 2008. Note the man standing on top of one of the beams in the 5th photos. The first of these cranes is expected to be erected Sept. 1, 2008. Note the near rail of the "very broad gauge" track on which these new cranes will run upon.
BNSF spends $100 million-plus to add capacity, transfer loads from rails to highways
By Jane Roberts (Contact), Memphis Commercial Appeal
Wednesday, July 23, 2008
One error in this report pertains to the original yard size. It was originally 333 acres when the yard was built in 1976.
This page was designed and is maintained by Mike Condren. If you have materials
that you would like to contribute, contact me at mcondren@cbu.edu