TY Intermodal
Nov. 20, 2008
Photos by Mike Condren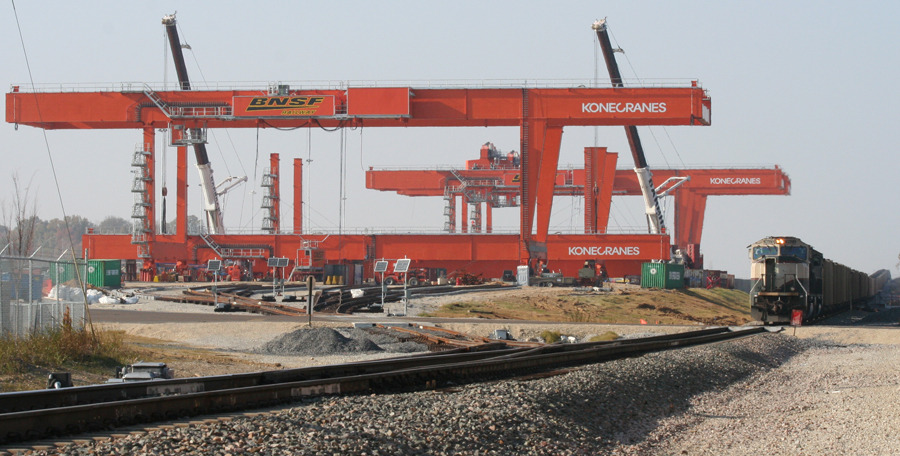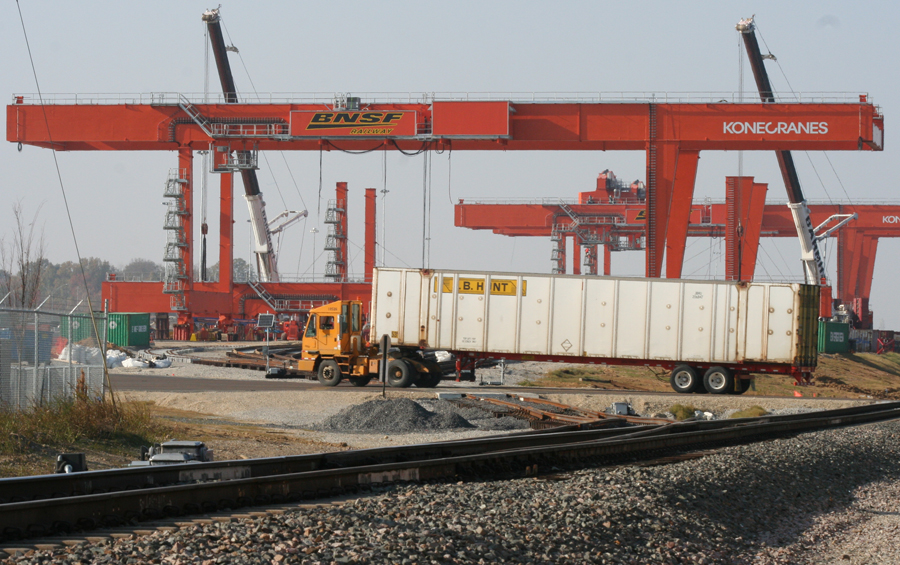 A loaded unit coal train sits on the Shelby Main alongside of the erection of intermodal cranes #3 and 4.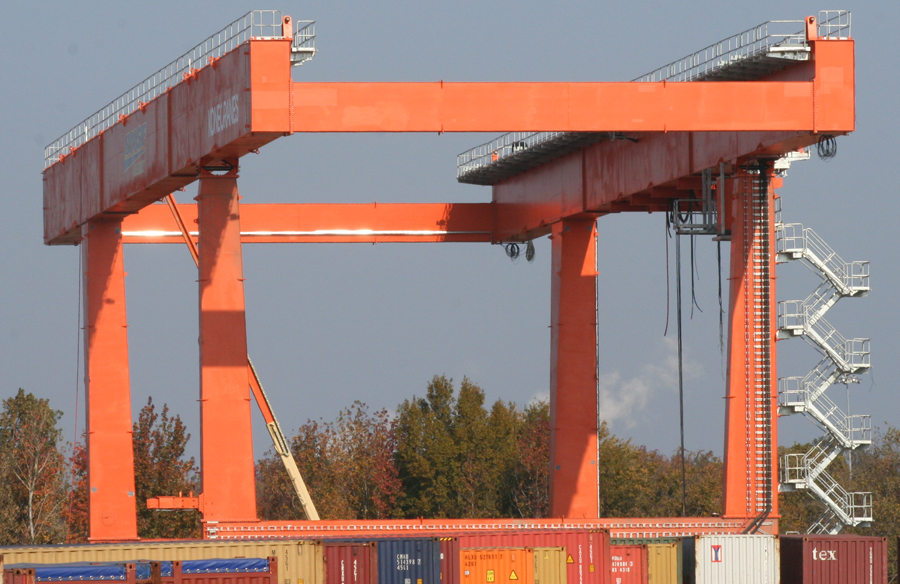 Crane #3 partially erected.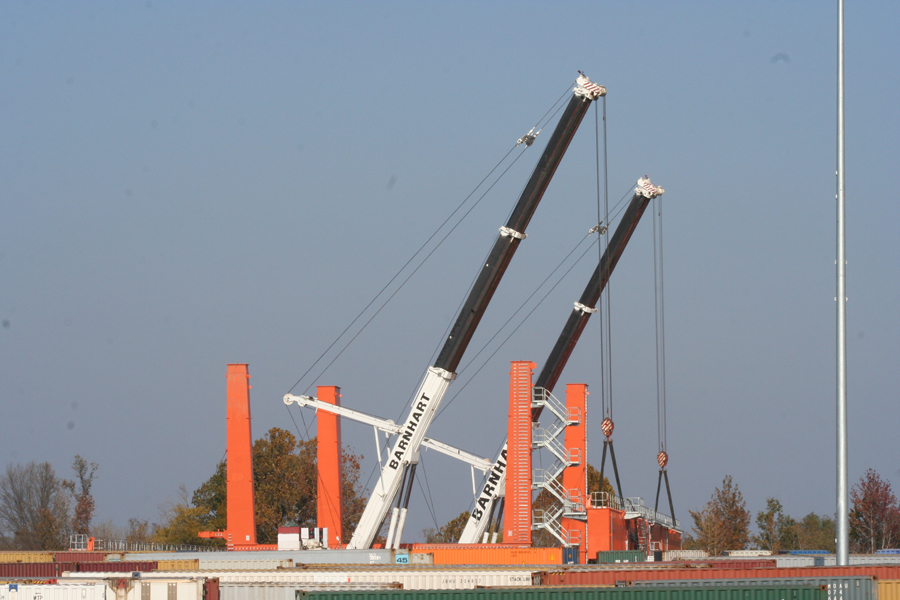 Crane #4 being erected.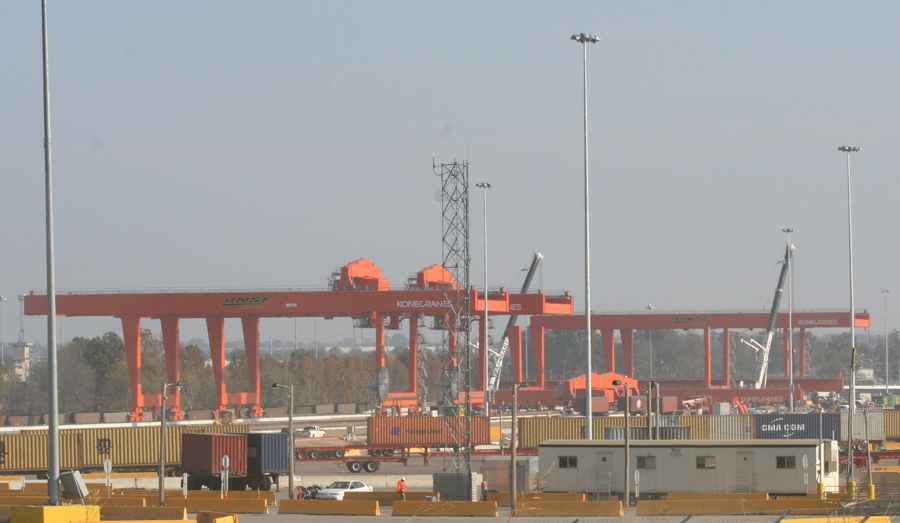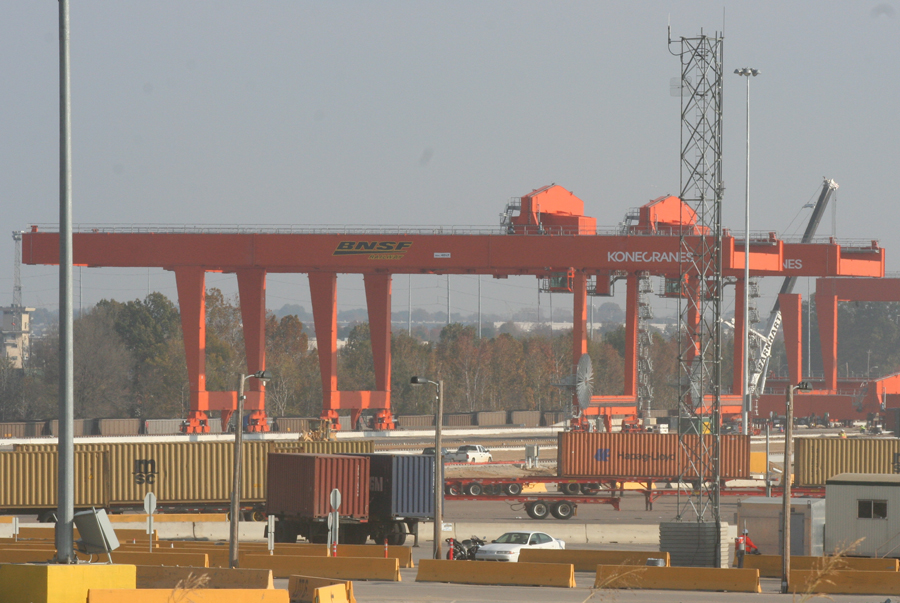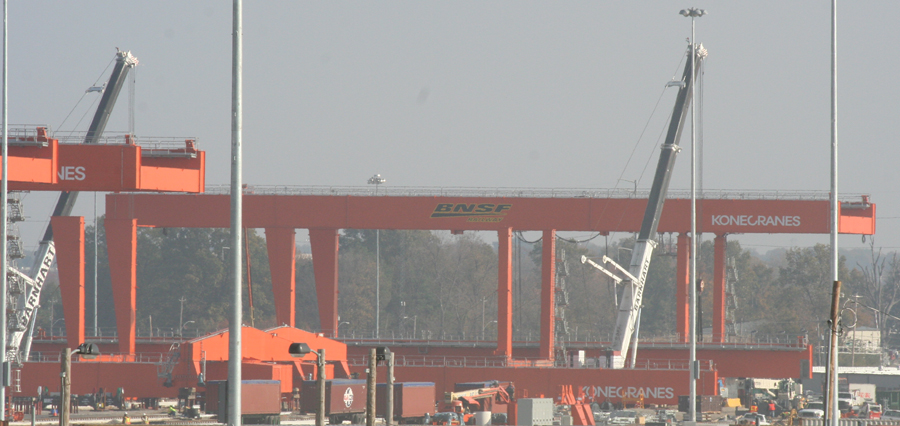 All four of the new intermodal cranes from a location alongside of Lamar Ave./US78.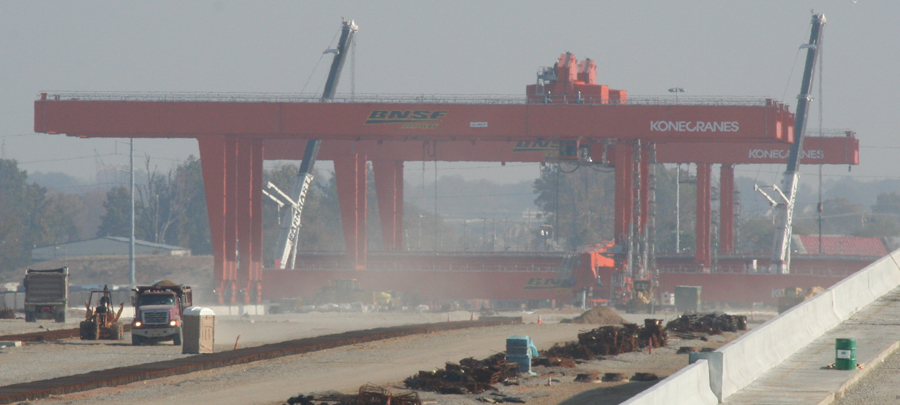 The view of all of the new cranes from the north end of the yard.
This page was designed and is maintained by Mike Condren. If you have materials
that you would like to contribute, contact me at mcondren@cbu.edu