TY Intermodal
Oct. 2, 2009
Photos by Mike Condren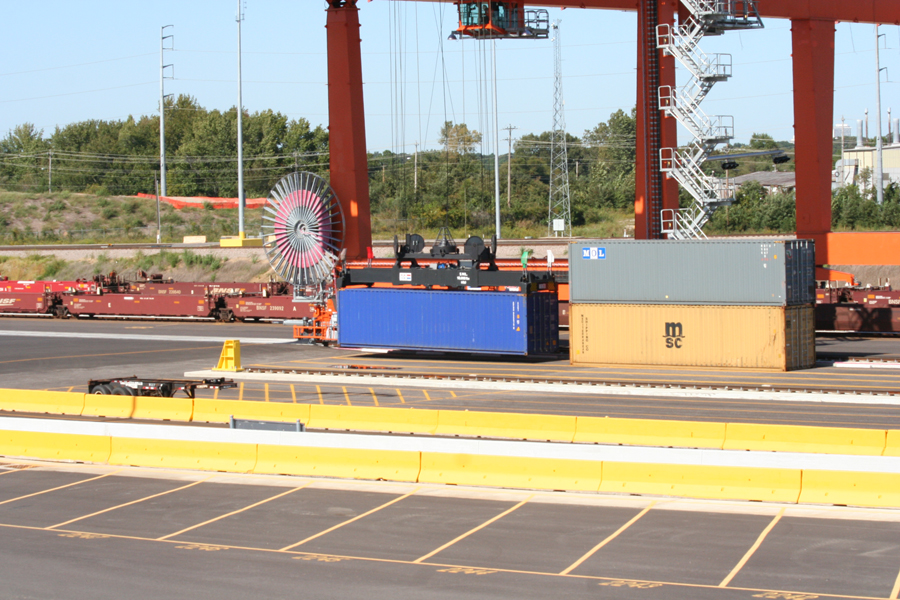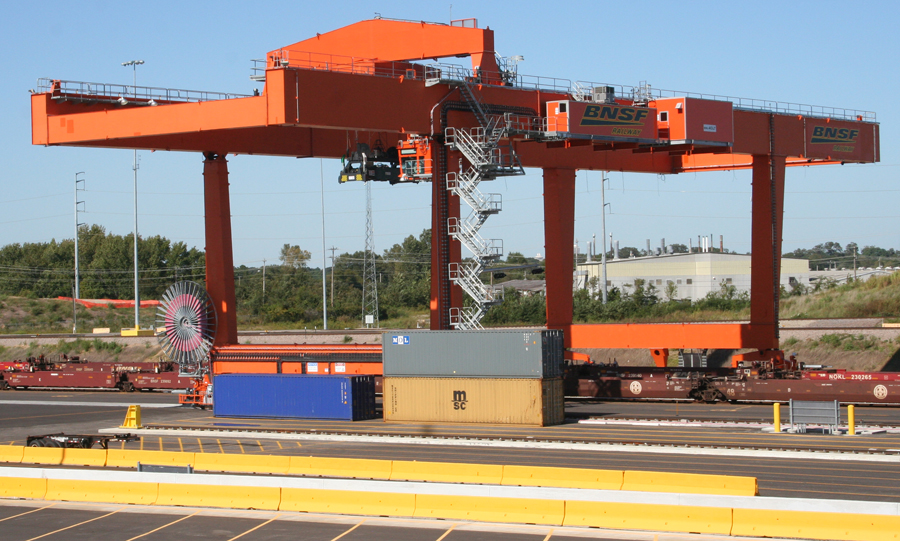 Upon arriving at TY, this crane was sitting down this container just before quiting for the day.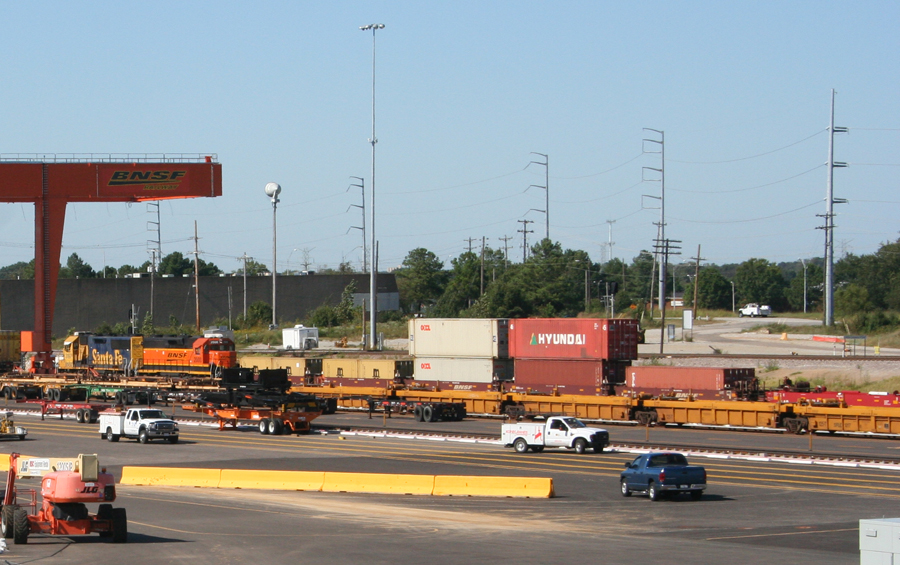 The trimmer power is seen here pulling a string of well cars with containers toward the north end of the new Intermodal Terminal.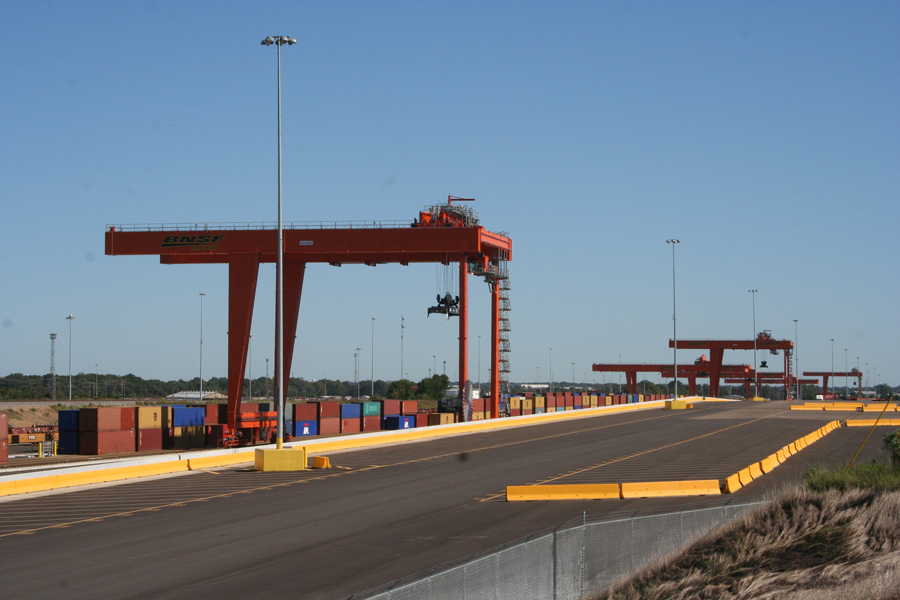 This view shows the other 3 production cranes and the 3 stacking cranes along with stacks of containers for the operators to practice with.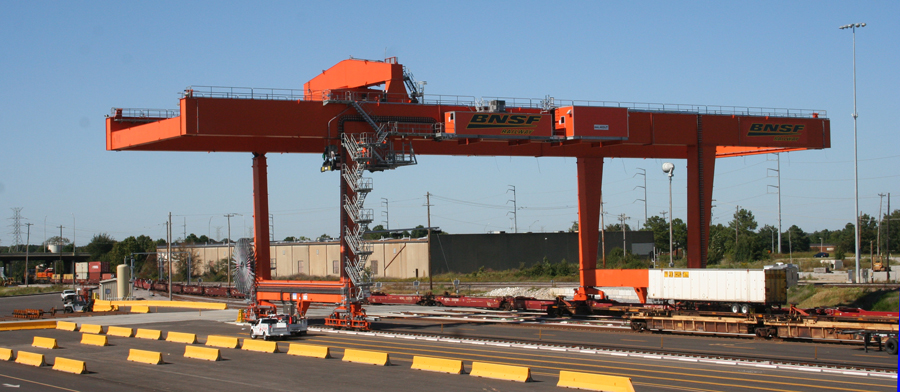 The northern most crane is seen at the extreme end of the intermodal terminal. Note that the trimmer power and string of well cars are now at the Raines Road overpass. Also note the silver structure over all of the entrance tracks. This structure containers the scanners for identifying the cars and containers as they enter the yard.

Here we see the attachment that allows the production cranes to pick up trailers or containers on chasis.
This page was designed and is maintained by Mike Condren. If you have materials
that you would like to contribute, contact me at mcondren@cbu.edu