TY Intermodal
Sept. 12, 2008
The following photos by Mike Condren

Crane #1 on the right has both rails on top of the towers. Crane #2 on the left has one rail up and the second rail is supported by the 2 Barnhart cranes.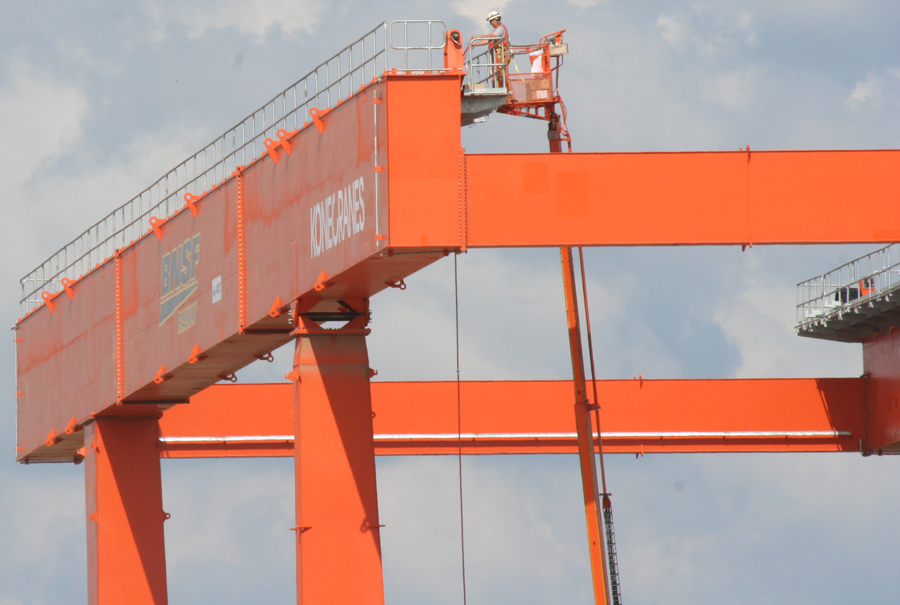 A workman is seen up high on Crane #1.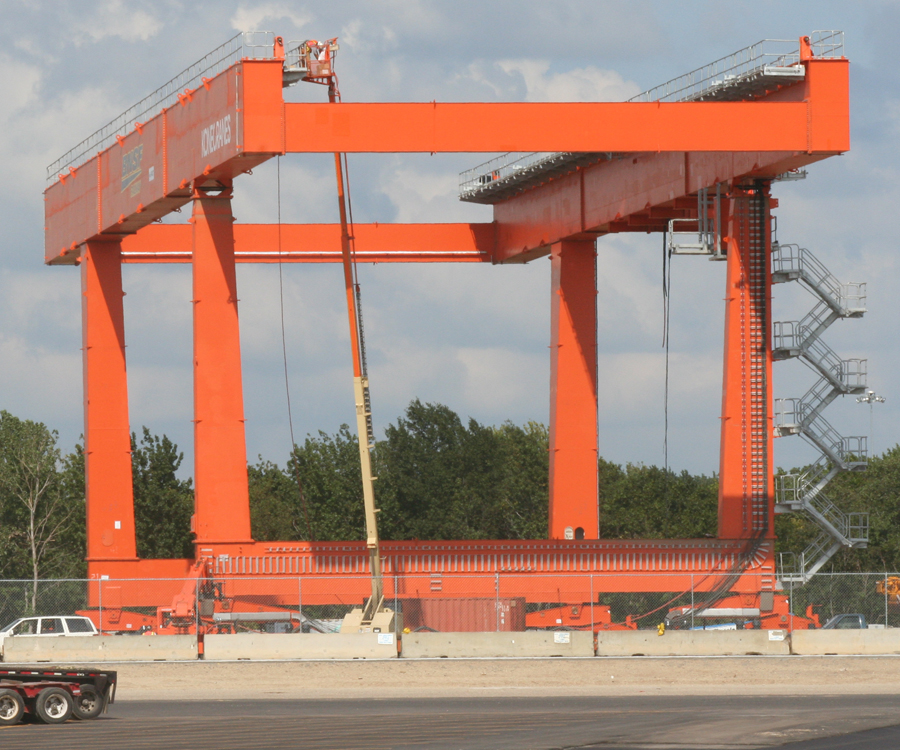 Crane #1

These orange boxes house the equipment for lifting the containers. These boxes will ride on rails on top of the crane rails.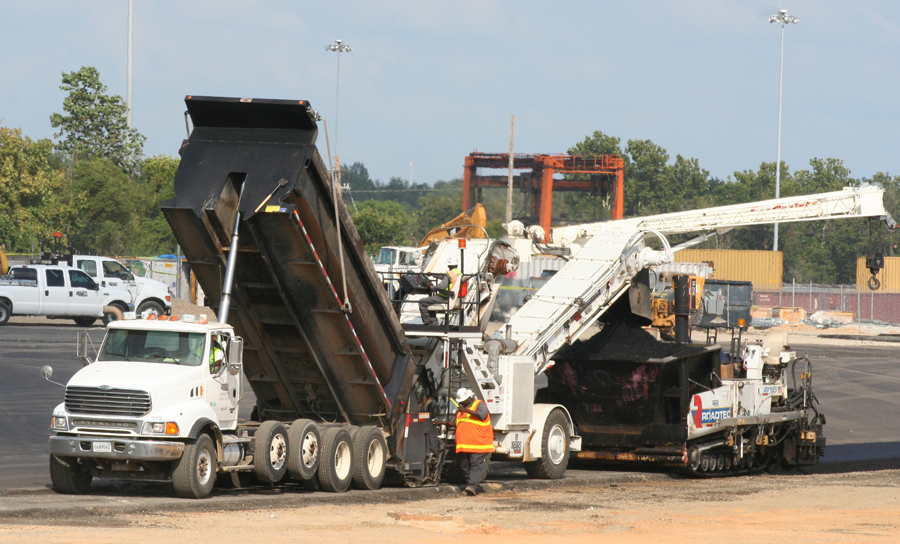 They continue to pave the parking lot.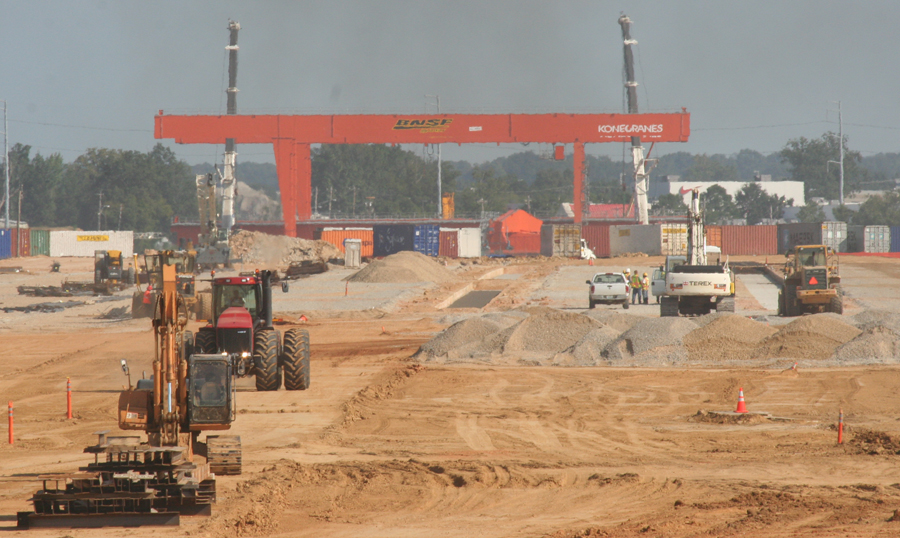 Looking south through the new yard from the north end.
This page was designed and is maintained by Mike Condren. If you have materials
that you would like to contribute, contact me at mcondren@cbu.edu