TY Intermodal
Sept. 16, 2008
Photos by Kenny Young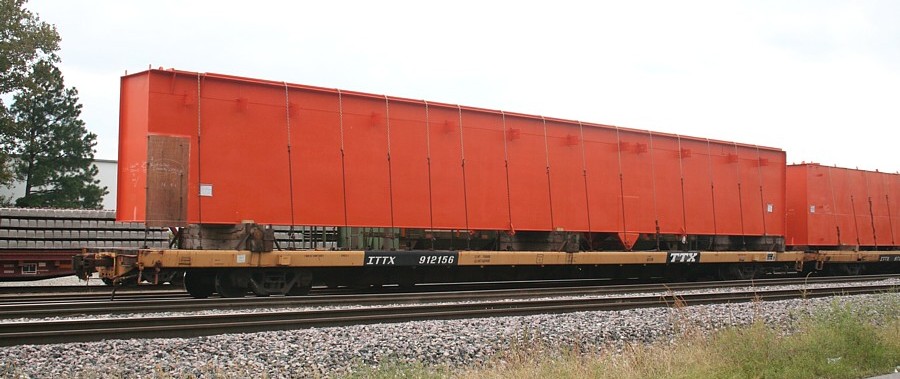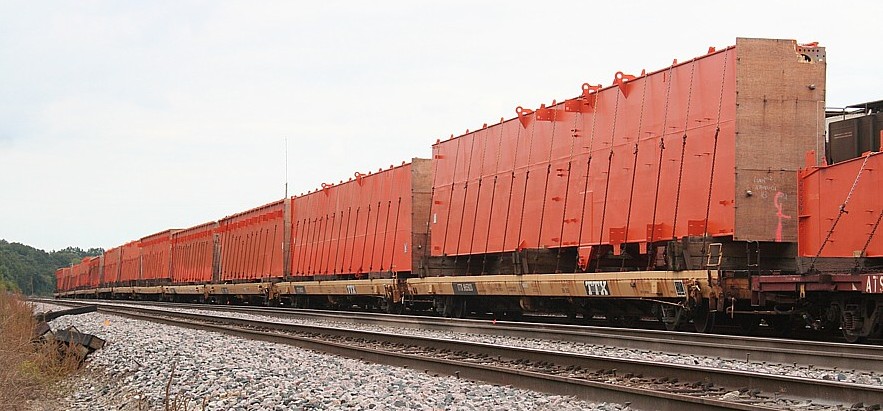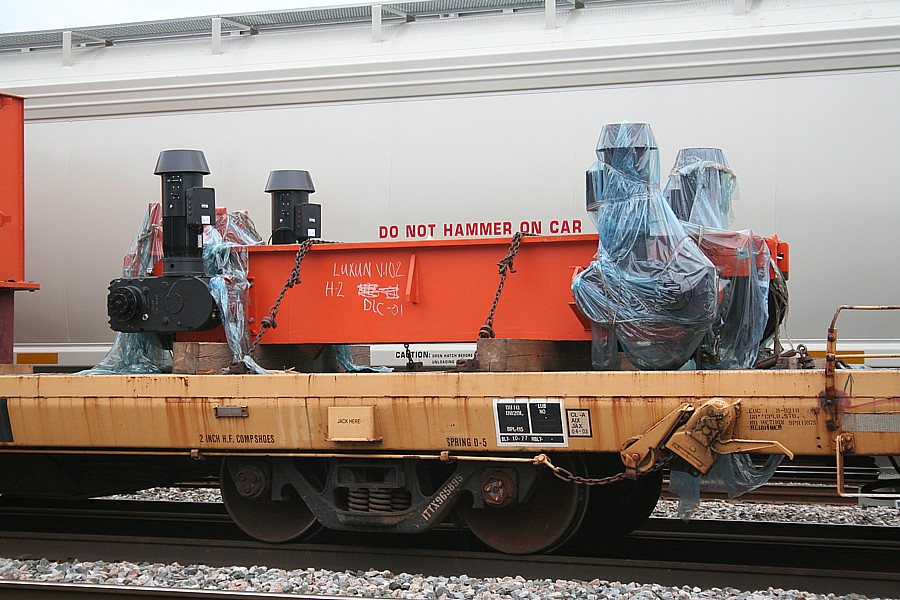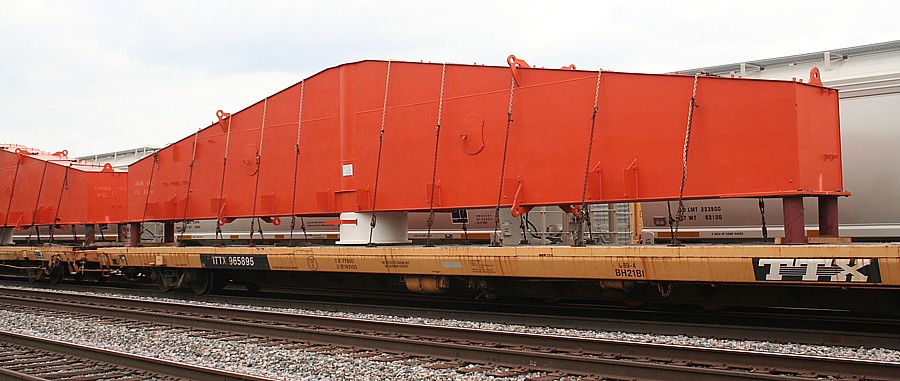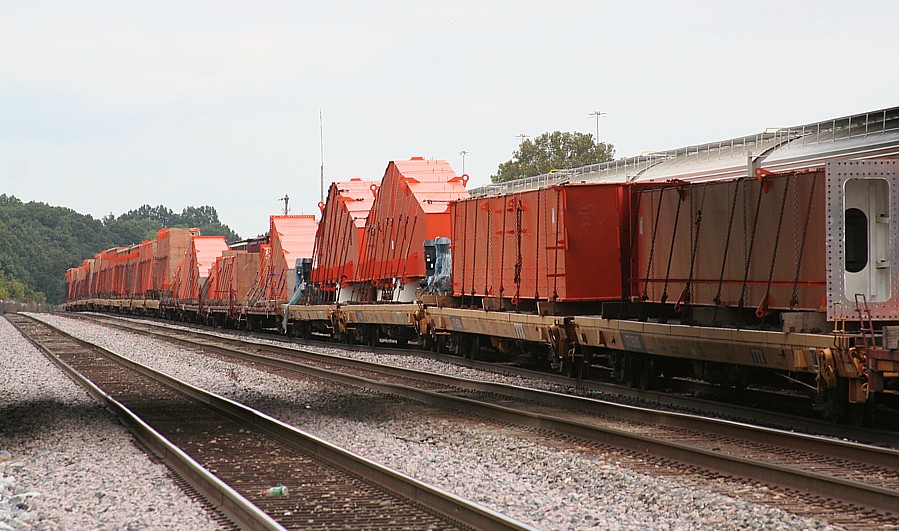 2 more cranes on 23 rail cars staged at Yale Yard
Photos by Frank Greene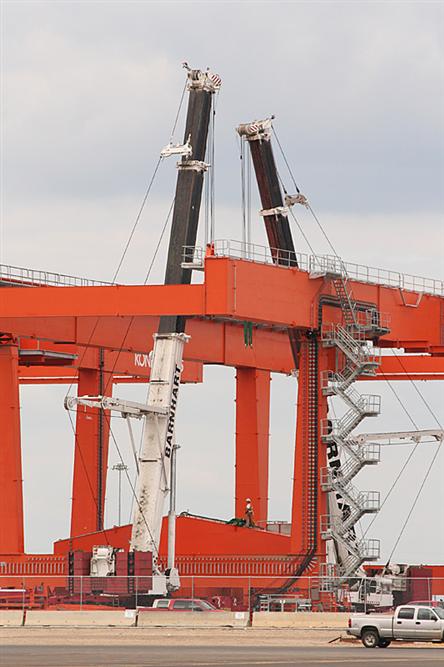 In the 1st photo we see the overhead crane and cab in position on the 1st crane.
| | | |
| --- | --- | --- |
| | - | |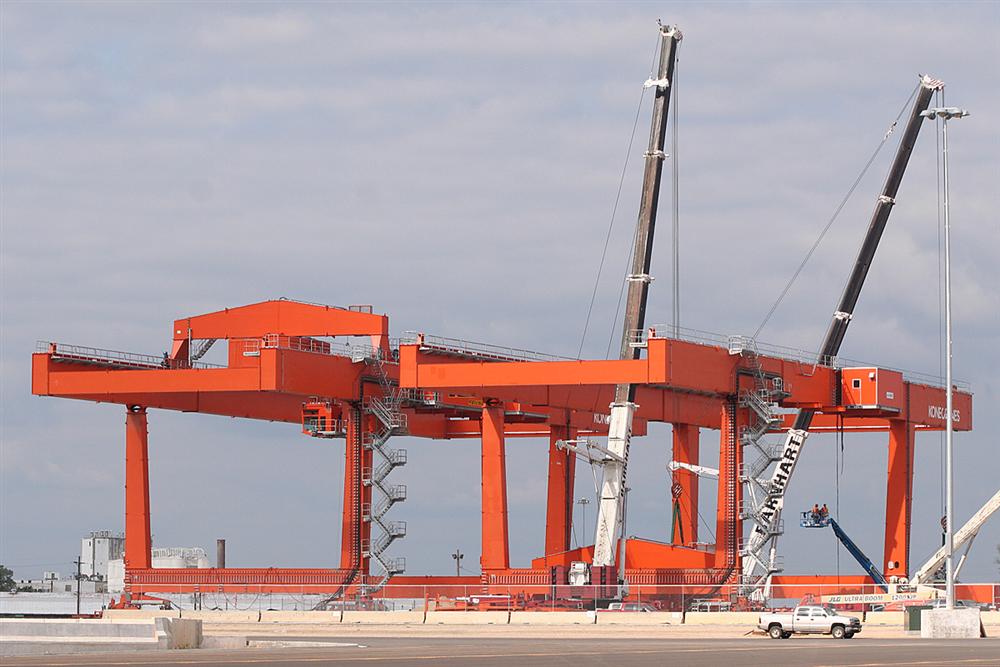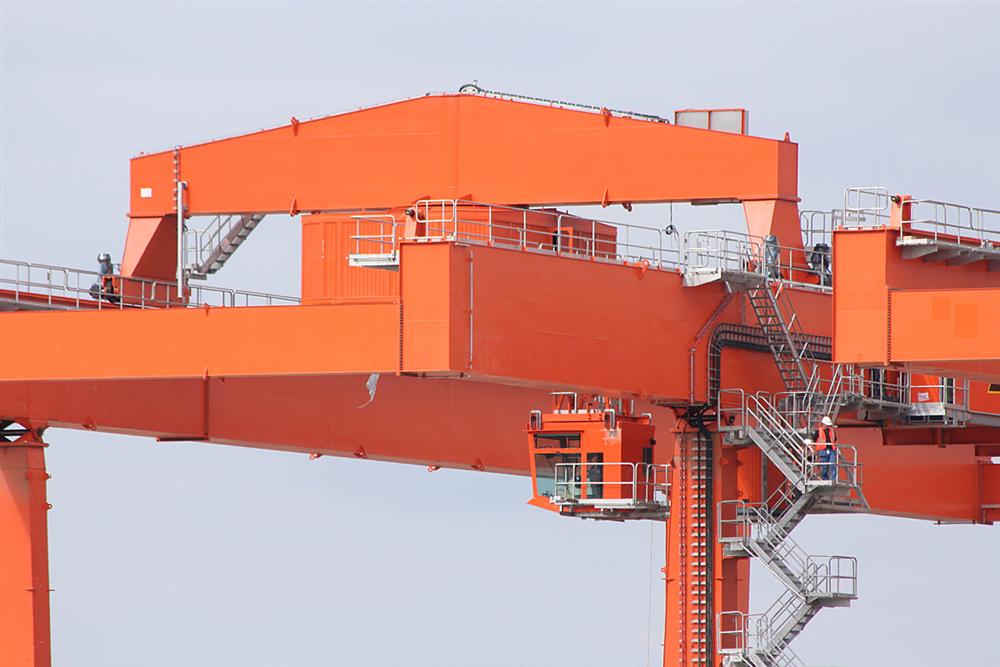 In the next 6 photos, we see Barnhart's crews positioning both cranes and rigging lifting straps on one of their cranes.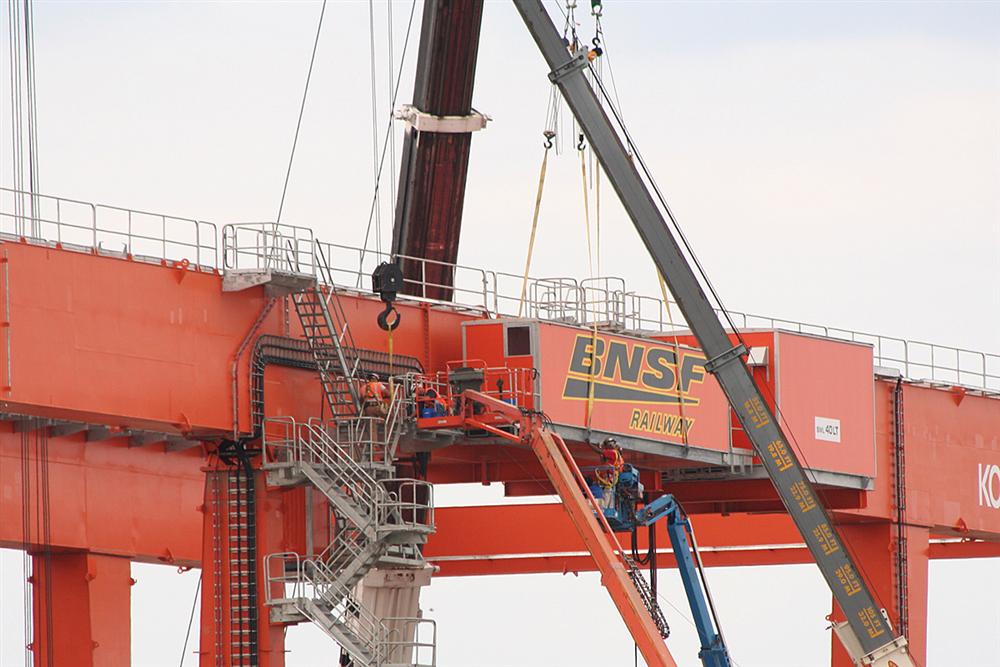 Meanwhile, in the next 2 photos, Barnhart lifted a machinery housing and Konecranes workers attached it to the main beam. BNSF is leaving no doubt who owns the new cranes.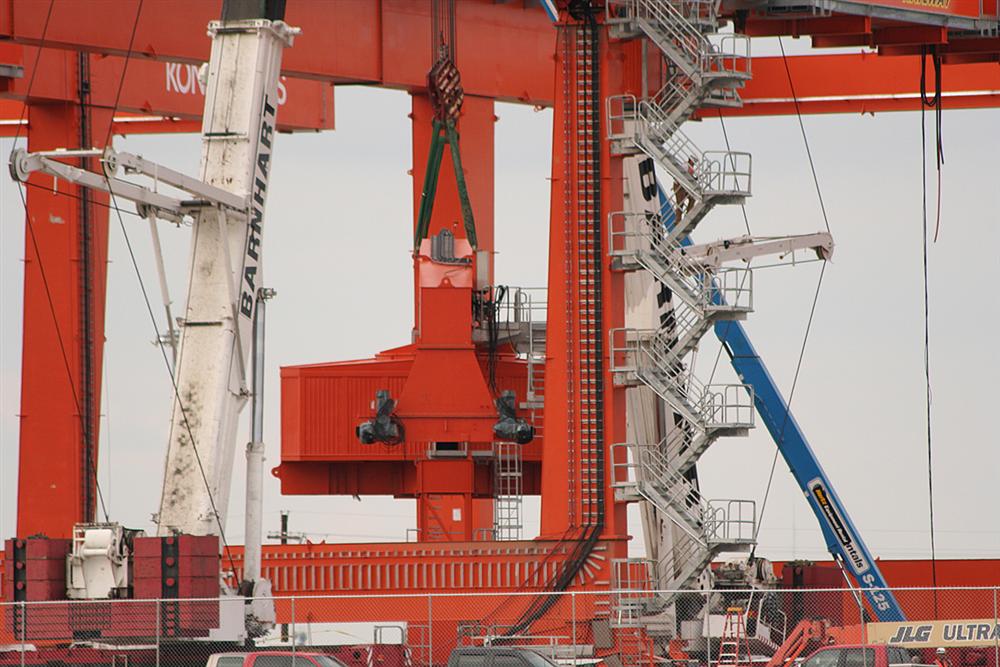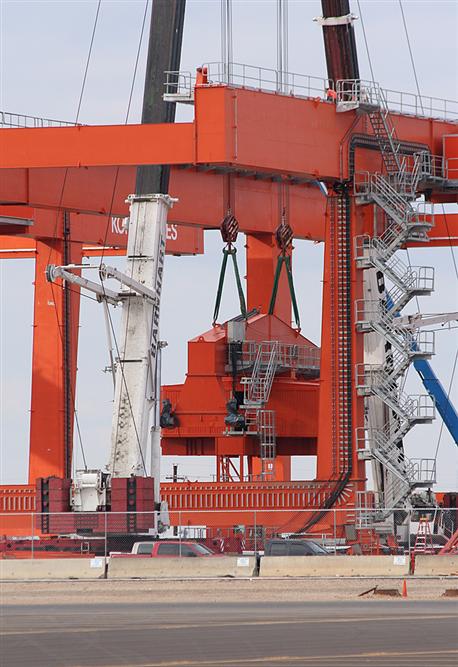 In the next 2 photos, the 2nd Barnhart crane is rigged to lift the overhead crane.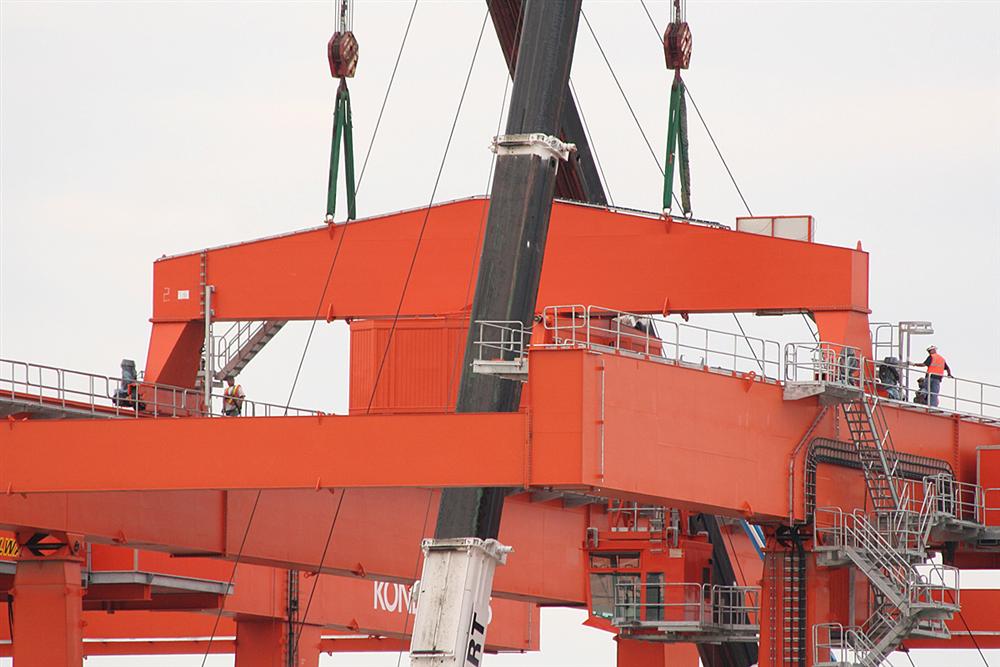 In the final sequence, both Barnhart cranes lift the overhead crane, turn it to pass between the main beams, lift it above the beams, turn it back to its correct orientation to the beams, and finally lower it into place.
This page was designed and is maintained by Mike Condren. If you have materials
that you would like to contribute, contact me at mcondren@cbu.edu