TY Intermodal
Sept. 17, 2008
Photos by Kenny Young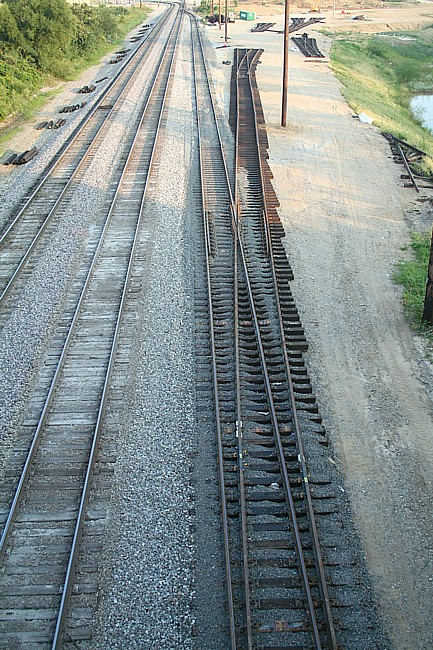 The ladder for the new yard is seen here cut into the switching lead.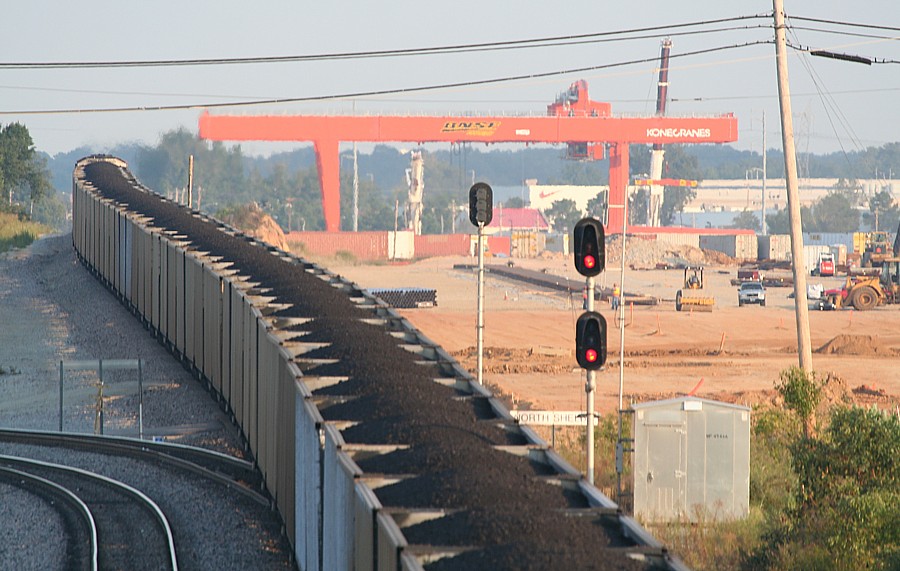 A coal train is seen passing the new yard and cranes on the Shelby main.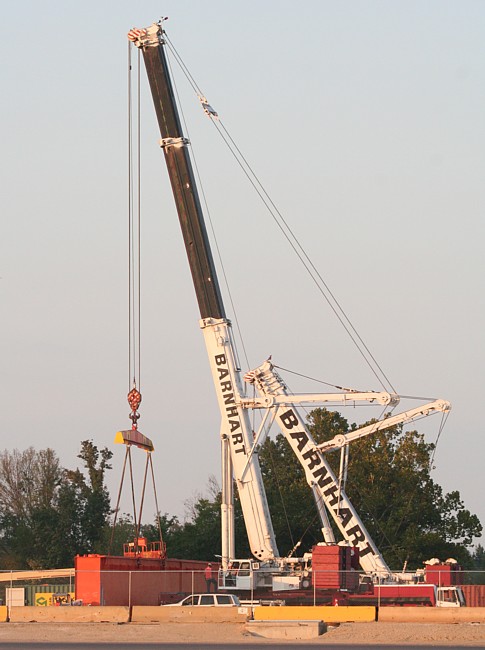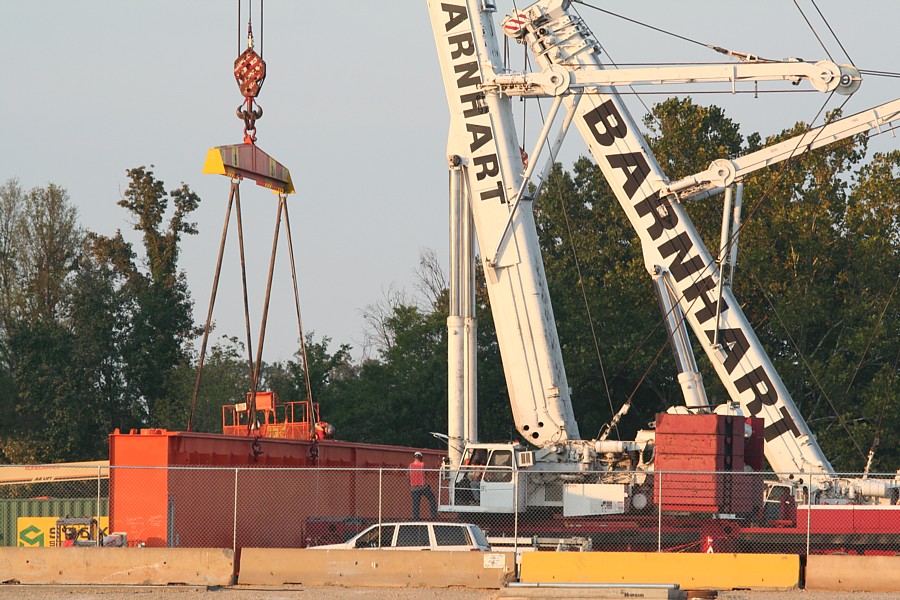 Two sections of Crane #3 are being attached.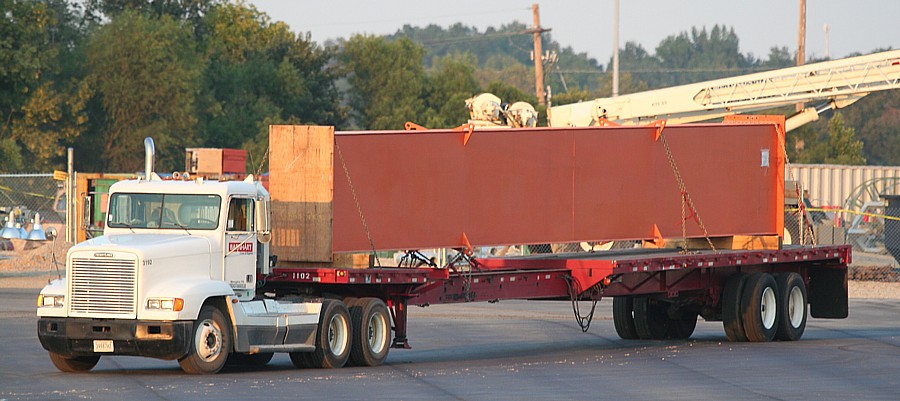 One of the legs of Crane #3 is seen on a flat bed truck after being unloaded from the train.
This page was designed and is maintained by Mike Condren. If you have materials
that you would like to contribute, contact me at mcondren@cbu.edu