Tennessee Yard Intermodal Terminal Celebration
April 21, 2010
Digital Photos
by Mike Condren
except as noted
The grand opening of the IMF intermodal ramp took place at the north end of the new facility. A tent was erected for the festivities. From the presence of this truck, it appears that Corky's Bar-B-Que caterred the event. The locomotive for the 6 car train was parked basically behind the tent. Also out of view is the theater car.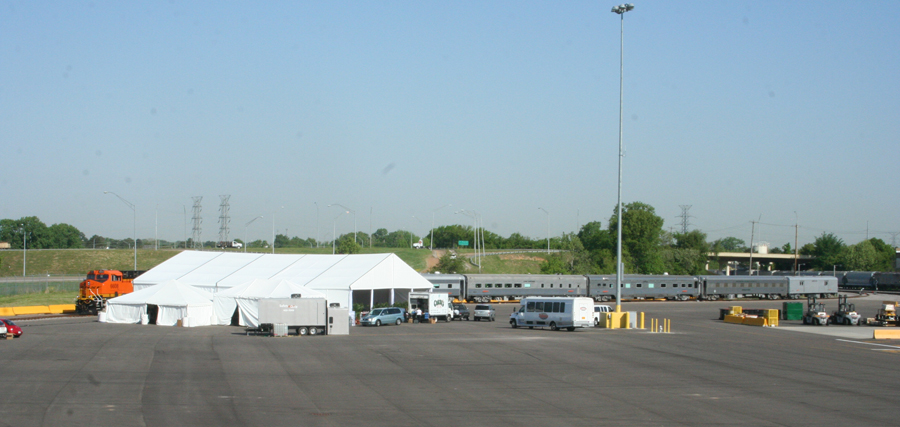 I took photos of individual most of the cars of the train except for the baggage/generator car and one out of clear view.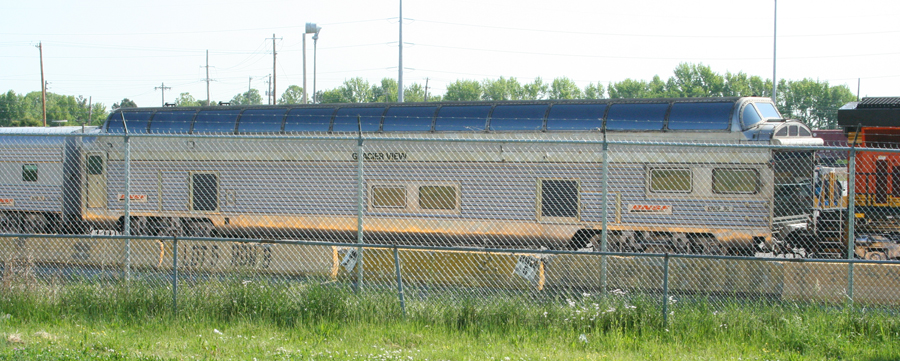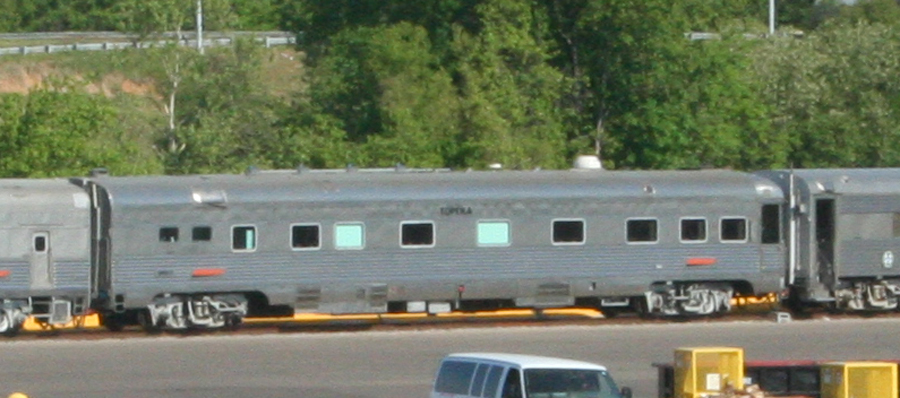 Comercial Appeal Story concerning the opening
"I attended the event. Corky's BBQ did the food. Ribs and BBQ, very very fine. BNSF did a first class presentation. They had valet parking for your vehicle when you arrived at gate. Shuttle bus to the big tent. The locomotive on the back side of tent was the background for the speakers podium. BNSF logo on the locomotive right behind the podium. Tables and chairs all in BNSF orange and black. Anyone attending could climb into the control cab on the northern most production crane, and a Kone Crane rep and a BNSF crane operator explained the operation. I had to wait a while in line, but it was worth all the time. What a view. The computer ability was unreal, everything in the yard on the touch screen computer."

"John Lanigan, VP Sales, made a point when he said the IMF cost over $200 million, all in BNSF private money.

Jim Ammons"
Digital Photos by Kenny Young
April 21, 2010
This page was designed and is maintained by Mike Condren. If you have materials
that you would like to contribute, contact me at mcondren@cbu.edu