Shortline & Small Regional Railroads
Camas Prairie
I headed south on back roads through King, IL and discovered this ex-Camas Prairie #3 sitting on the mainline between Kings and Flagg Center, May 17, 2007.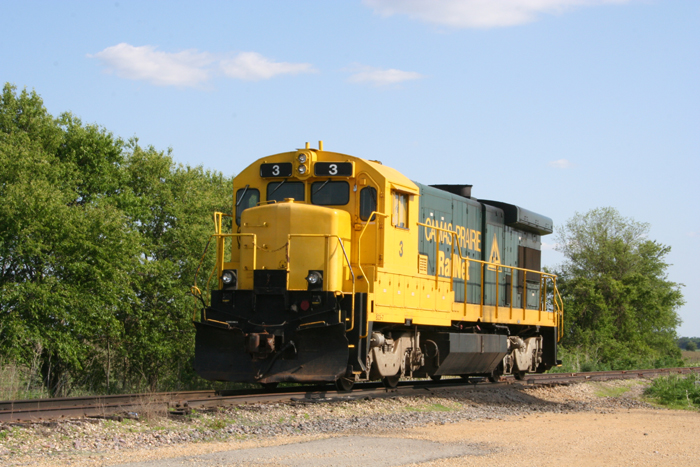 Corinth & Counce
This switcher is part of the roster of this shortline near Coninth, MS on May 21, 1985.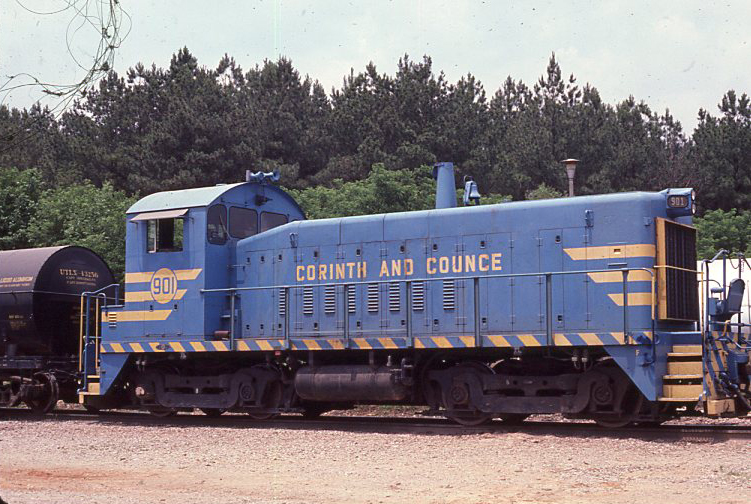 This SW1000 is seen near Corinth, MS on May 21, 1985.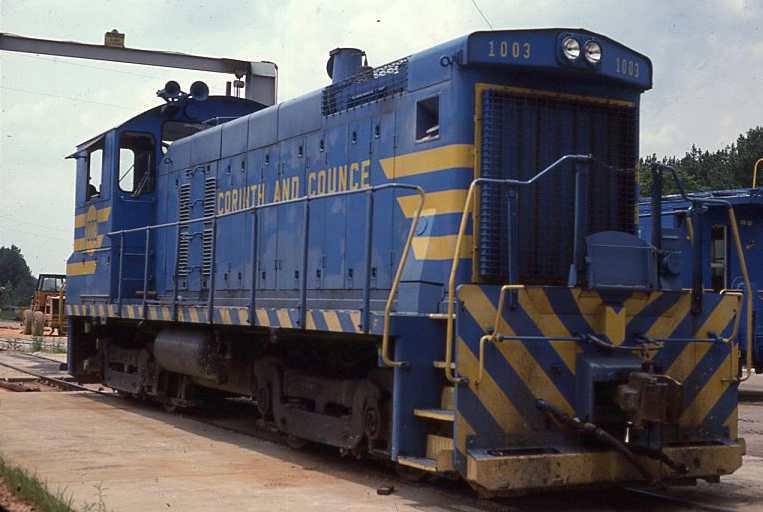 Dallas Garland & Northeastern
On feb. 27, 2012 a Dallas, Garland & Northeastern (DGNO) engine terminal is near by and had these two unit, one a genset with 2 diesel/generator sets and an ex-SP SW1500 lettered for parent Rail America.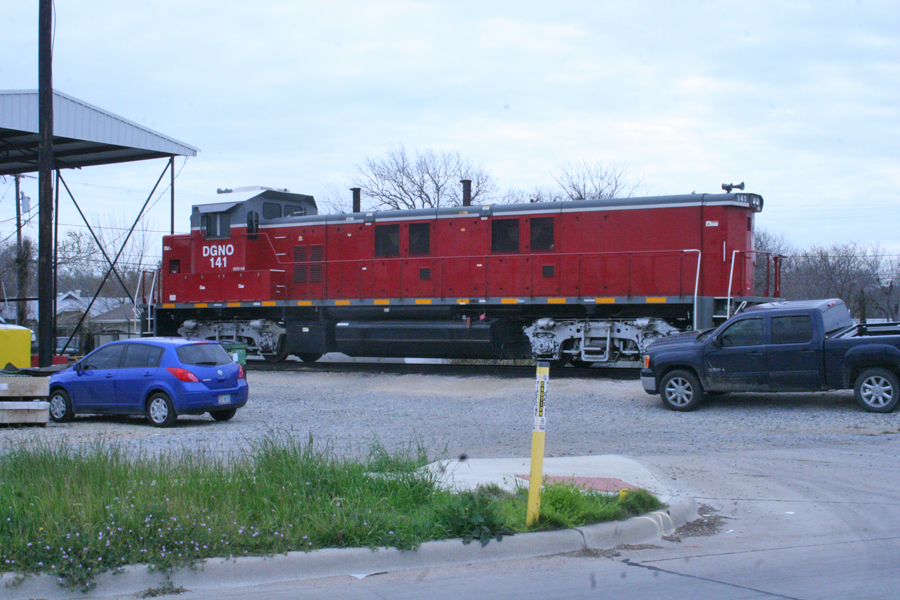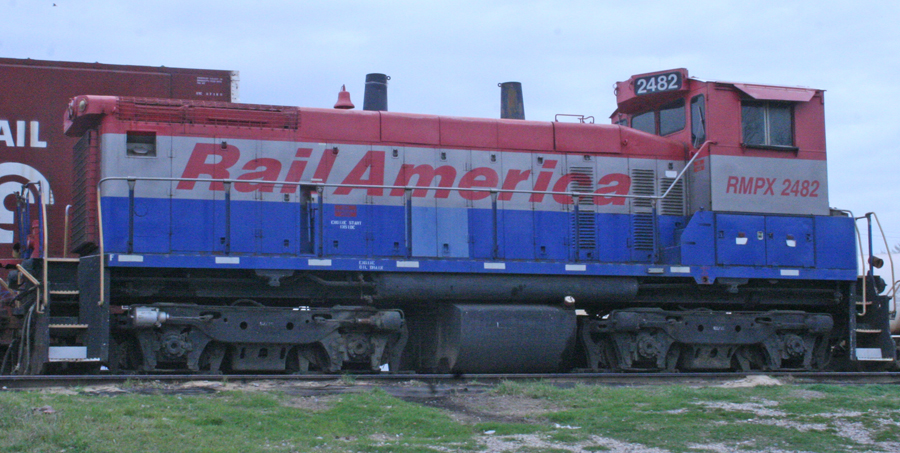 A DGNO train is passing DUT as a Red Line train is approaching its stop.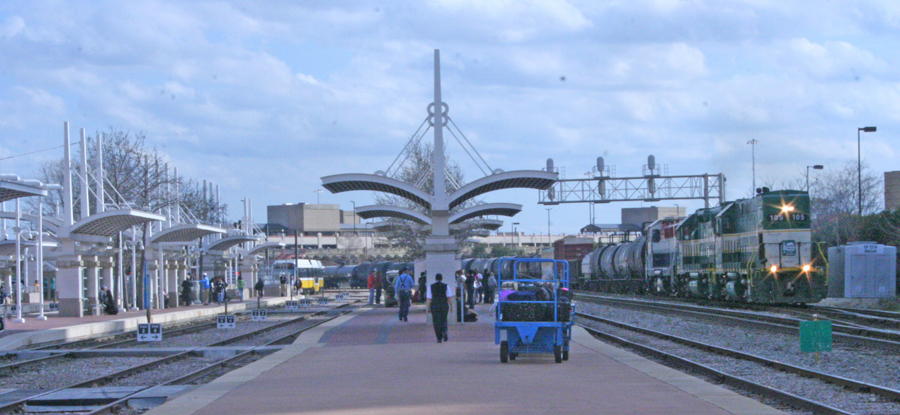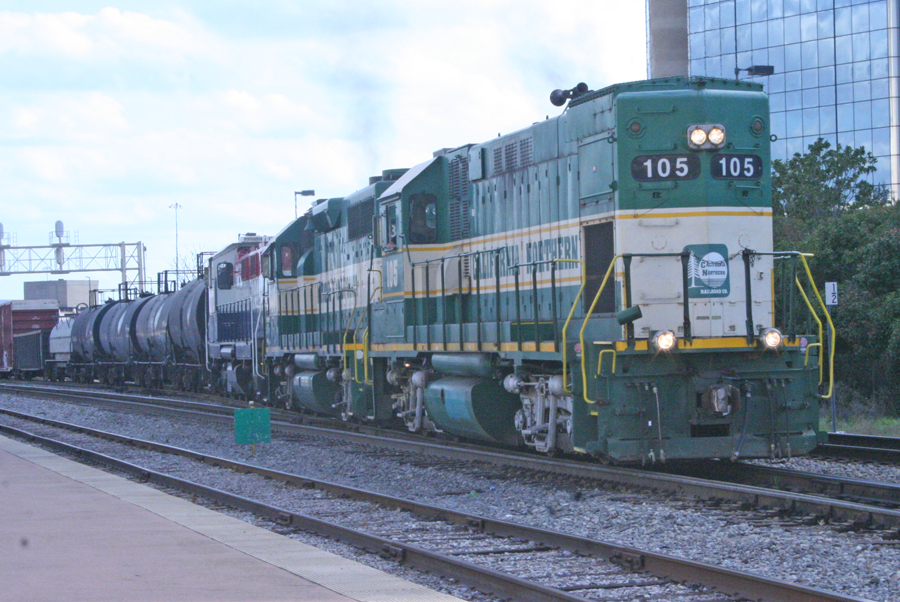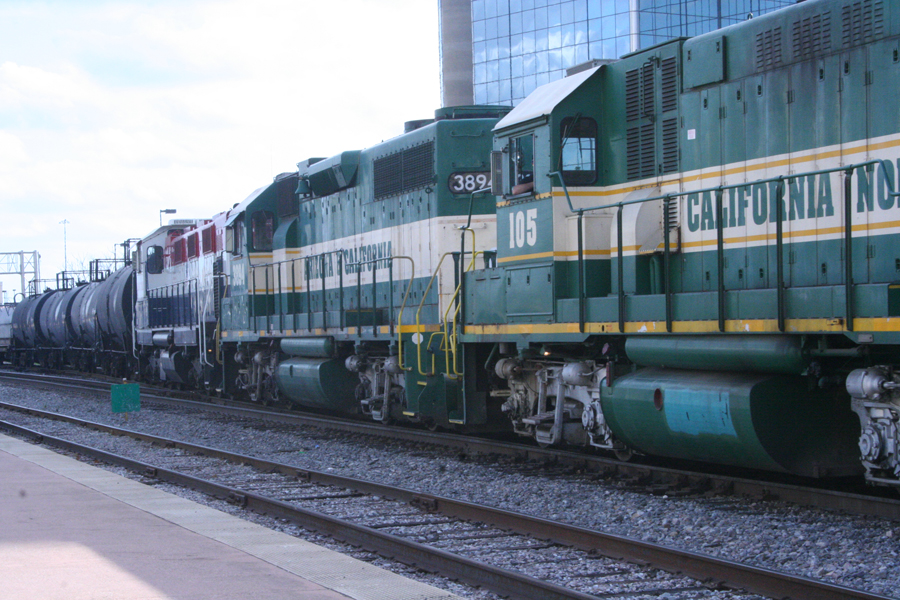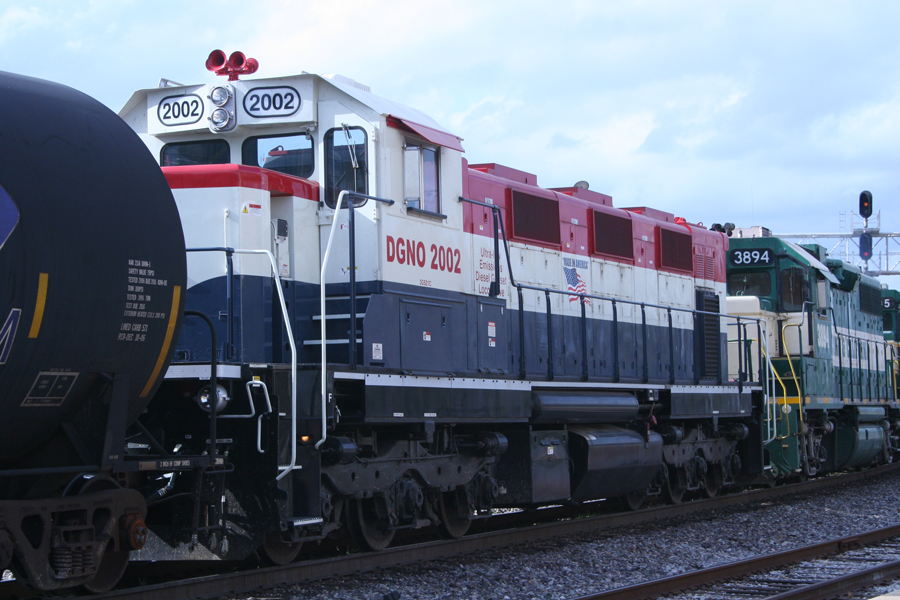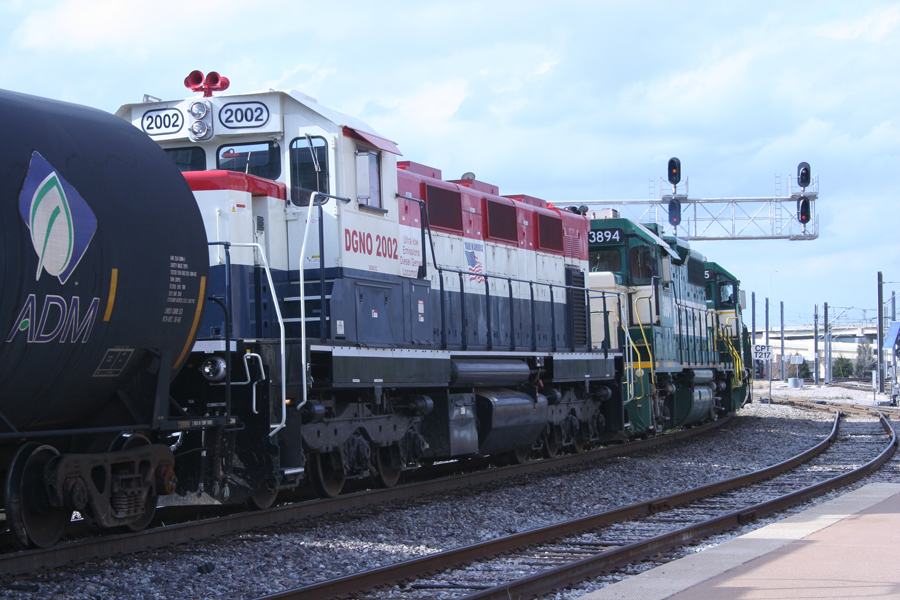 Delta Southern
On our return from Metairie, LA visit with our kids, we ran into this train at the crossing north of Tallulah, LA on its return with a string of tank cars of oil.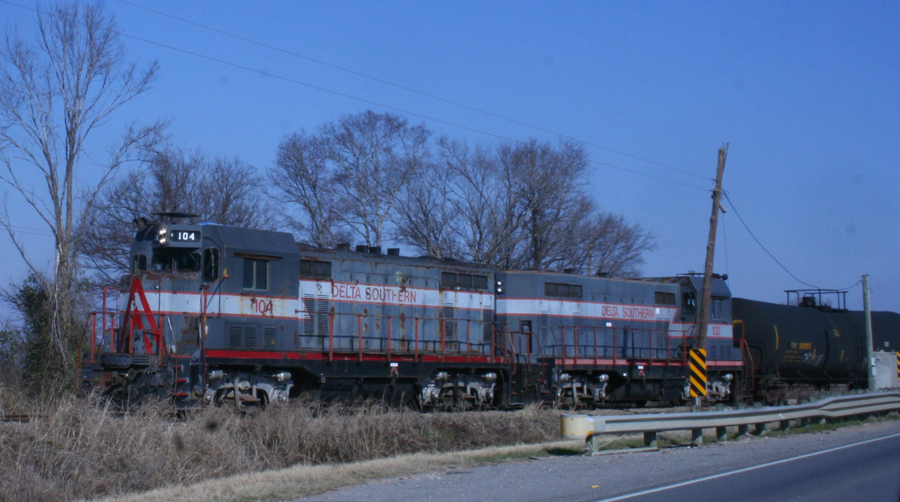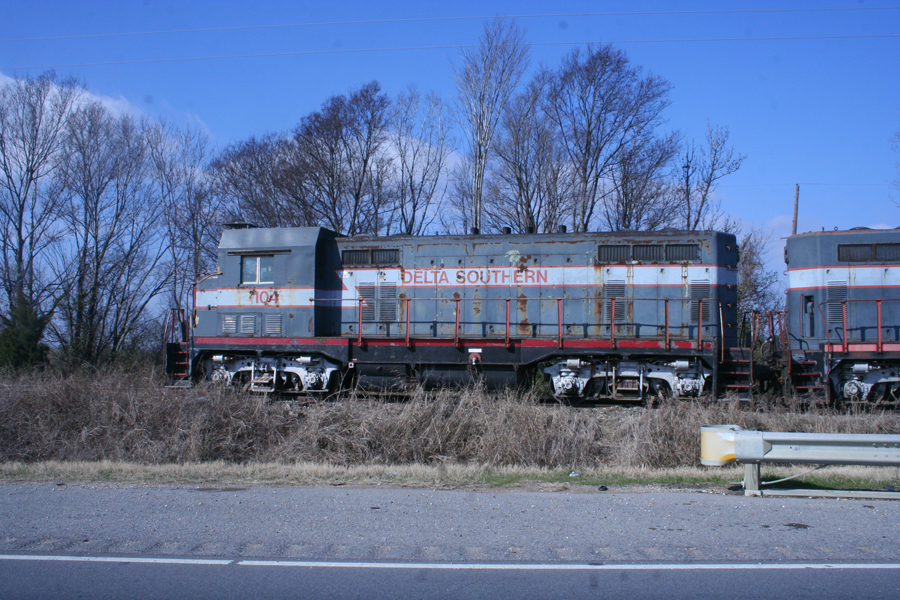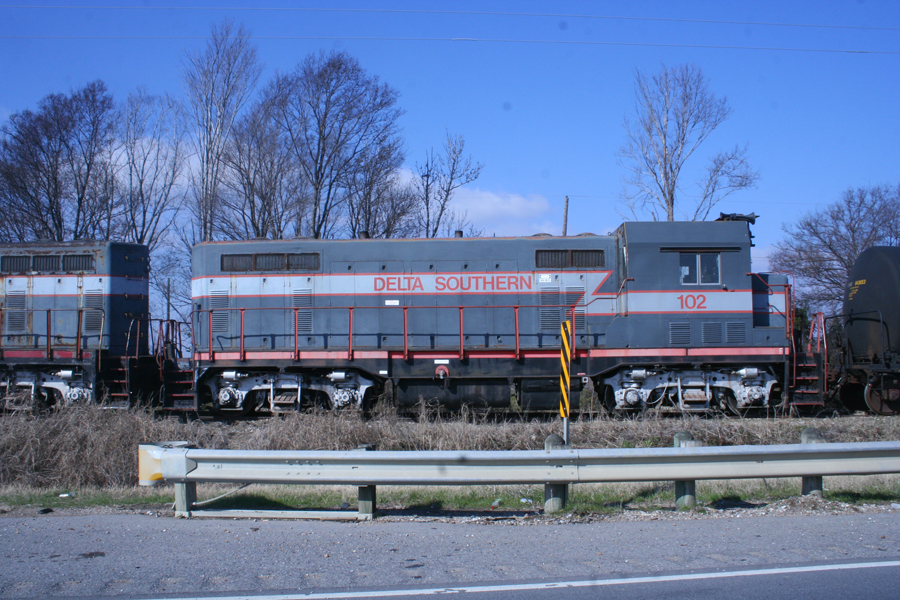 I reshot the Delta Southern power again on March 31, 2014.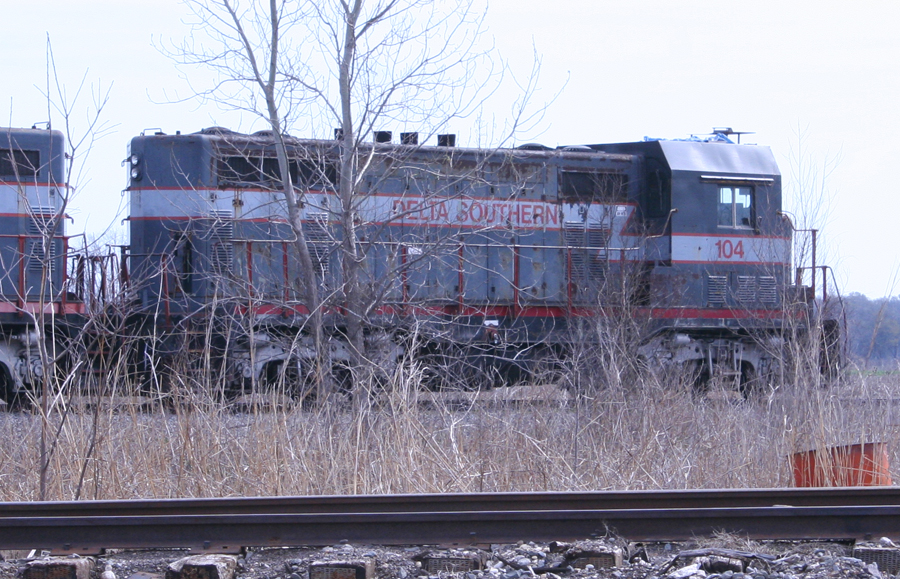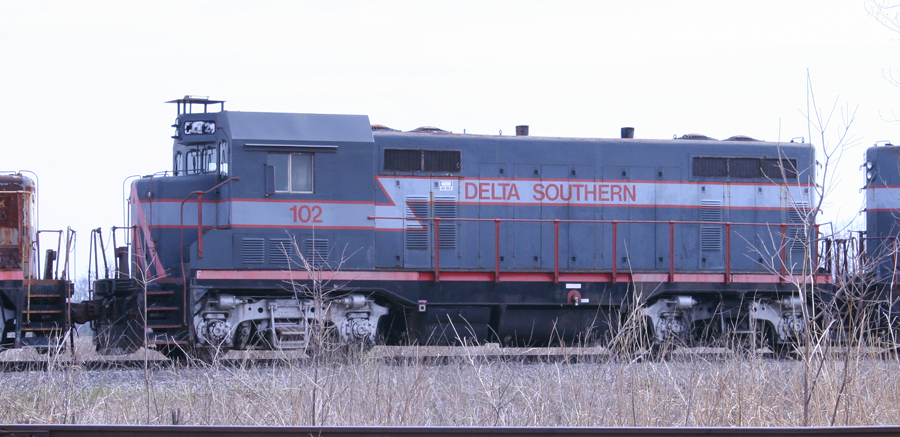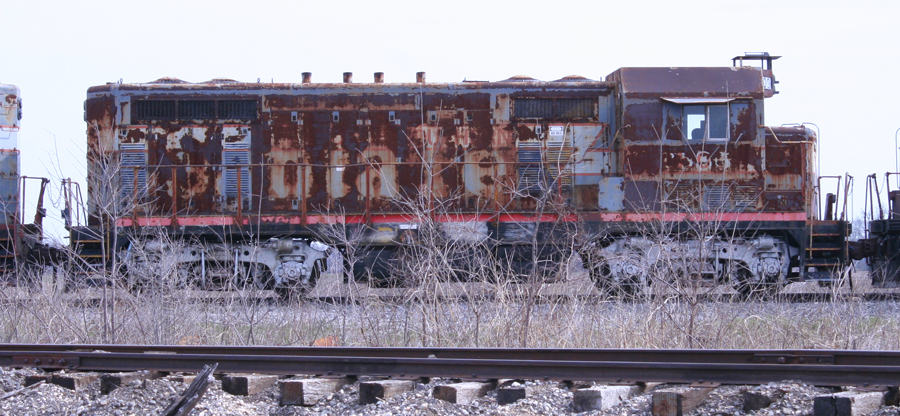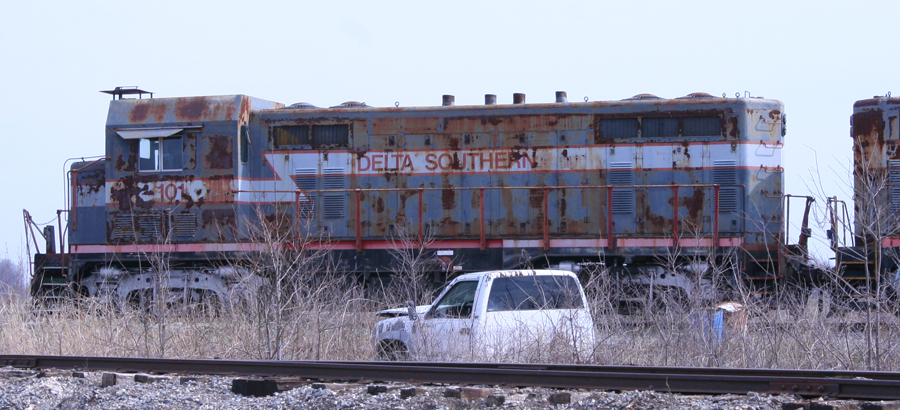 This GP9 was at the wye north of of Tallulah, LA which leads to the a refinery on Aug 29, 2016. This is where the CF7s once were parked.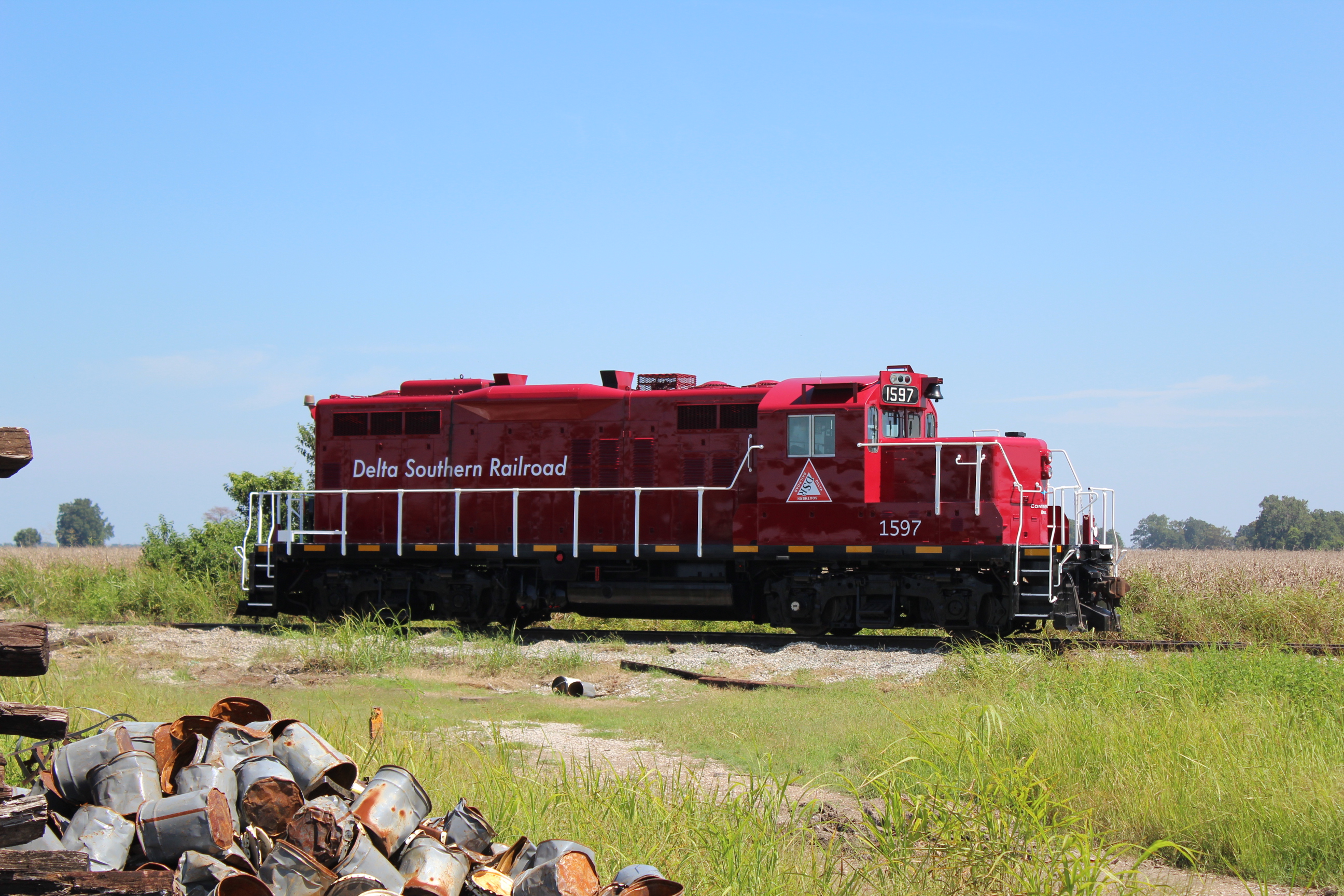 Detroit Toleto & Ironton
This GP38 is the trailing unit in a consist at Columbus Grove, OH on May 23, 1977.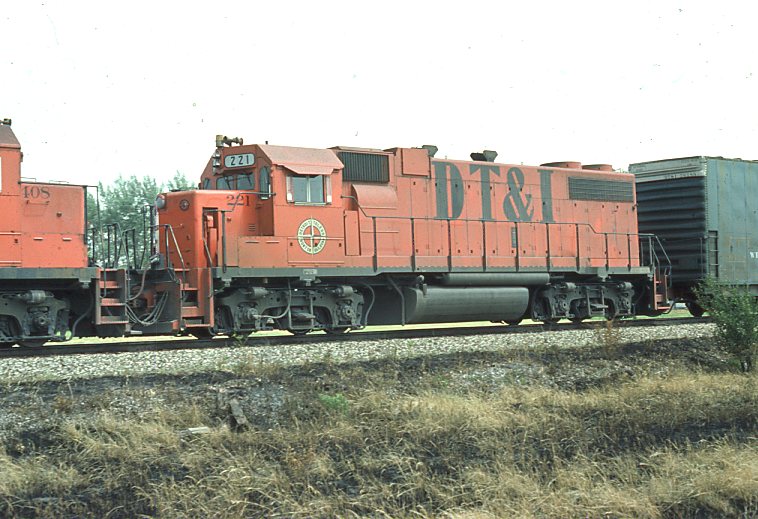 This GP40-2 is a trailing unit in a consist at Columbus Grove, OH on May 23, 1977.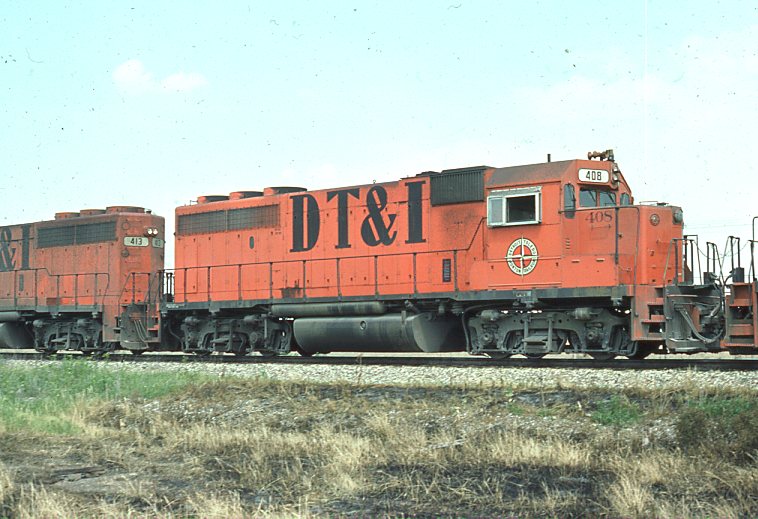 ThisDT&I train is seen at Columbus Grove, OH on May 23, 1977.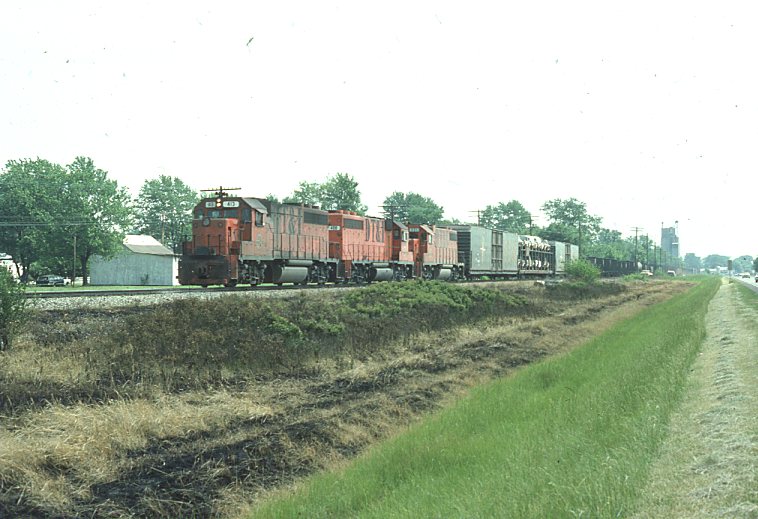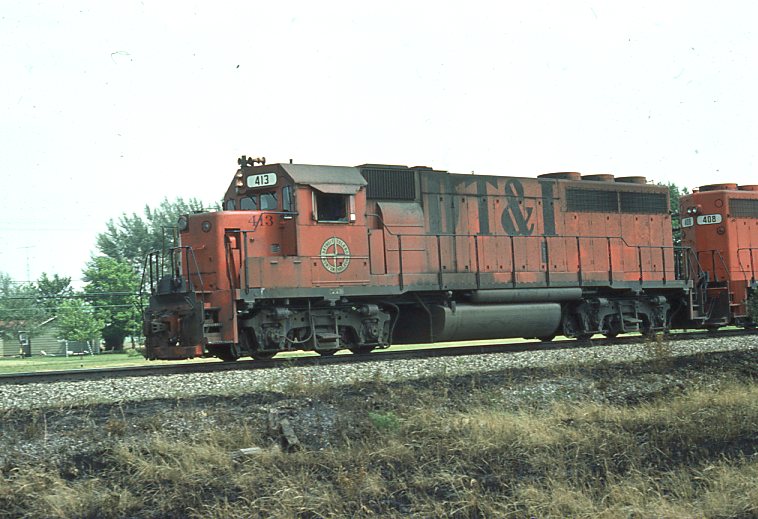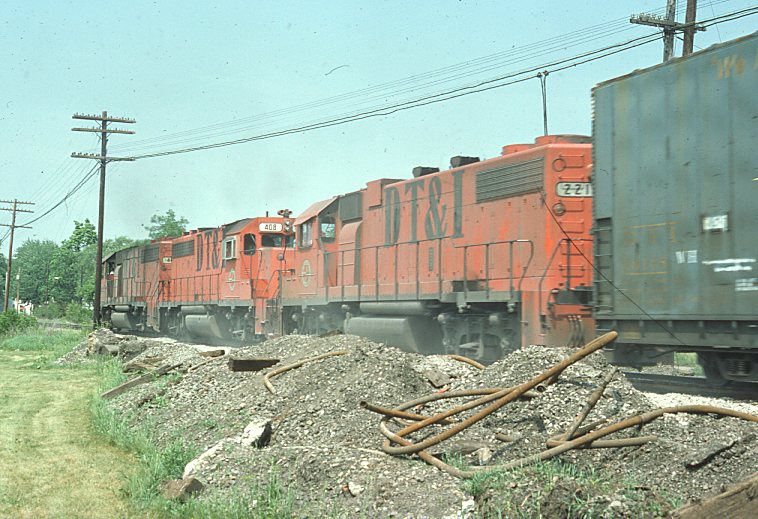 Eureka Springs Railway
This small steamer #3 was located at Beaver, AR on the former Arkansas & Ozarks track in July 1975.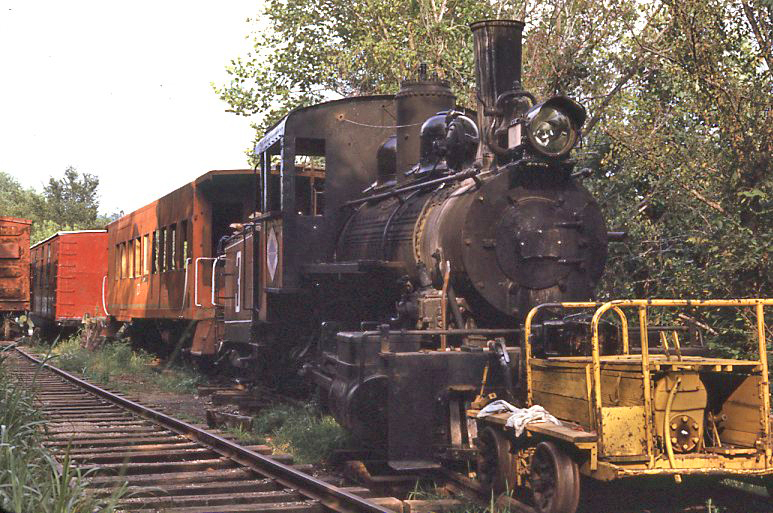 Fordyce & Princeton
This locomotive was located in War Memorial Park in Little Rock, AR on Aug 2, 1962.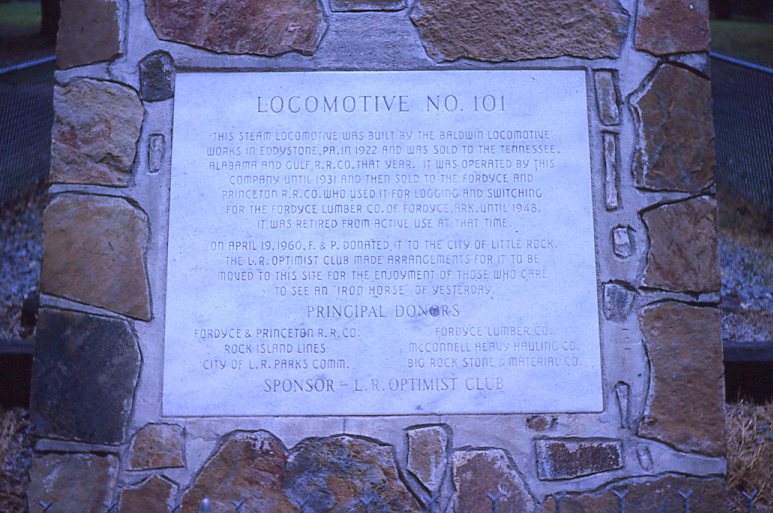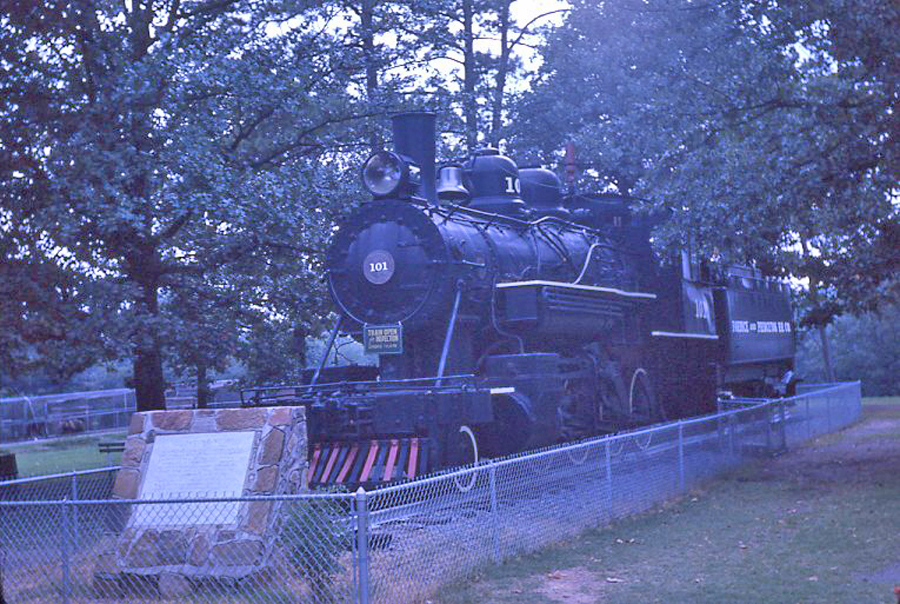 Ft Smith Subiaco & Rock Island
This former MP 4-6-0 was last active in 1948. This photo was taken in Paris, AR on Jan 27, 1963.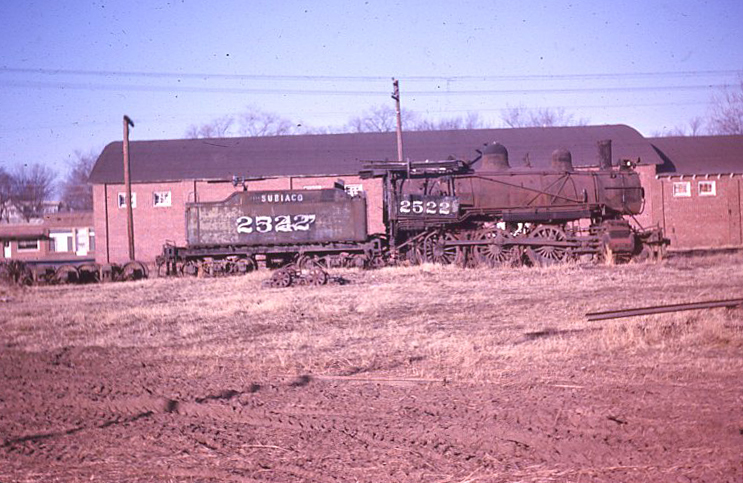 The other side of FSS&RI 2522 is seen in this photo on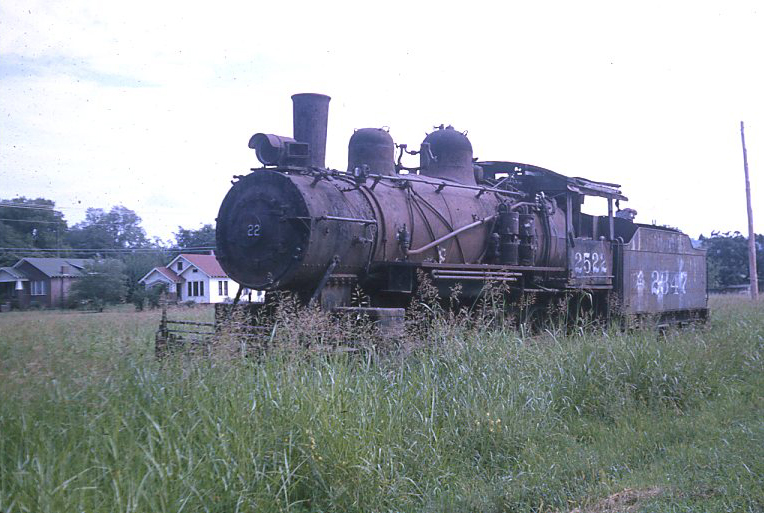 This former FSS&RI loco is seen in the City Park in Paris, AR on Feb 27, 1972.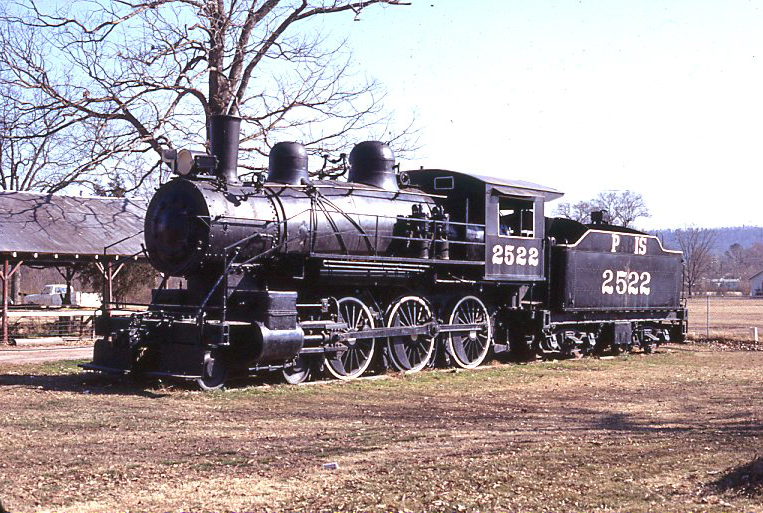 Granite Mountain
This Granite Mountain switcher is seen in the engine terminal in North Little Rock, AR in Feb 1980. Granite Mountain is a operation in south Little Rock, AR.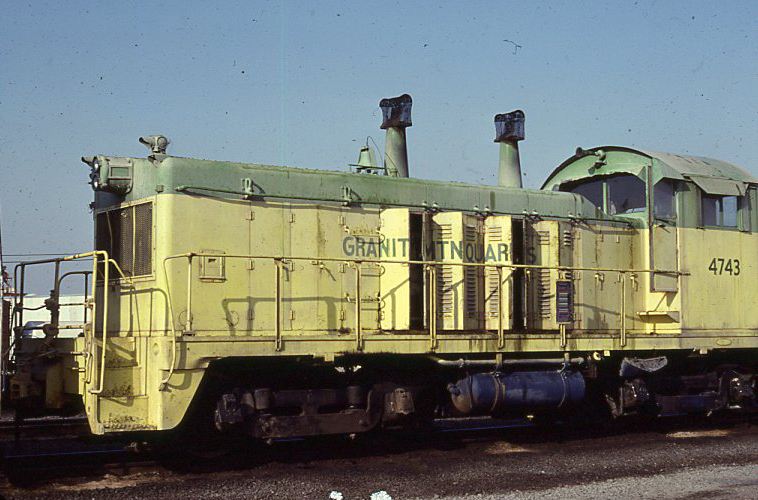 Graysonia Nashville & Ashdown
This GN&A S-4 #55 is seen in Nashville, AR on Jan 27, 1964. The caboose appears to be an ex-Frisco car.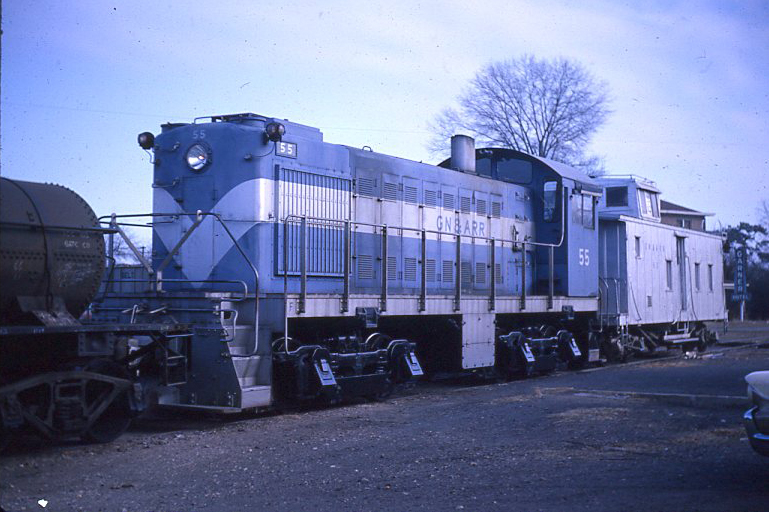 Iowa Interstate
Here we see a couple of Iowa Interstate engines sitting on a siding at Bureau, IL on Oct. 17, 2009.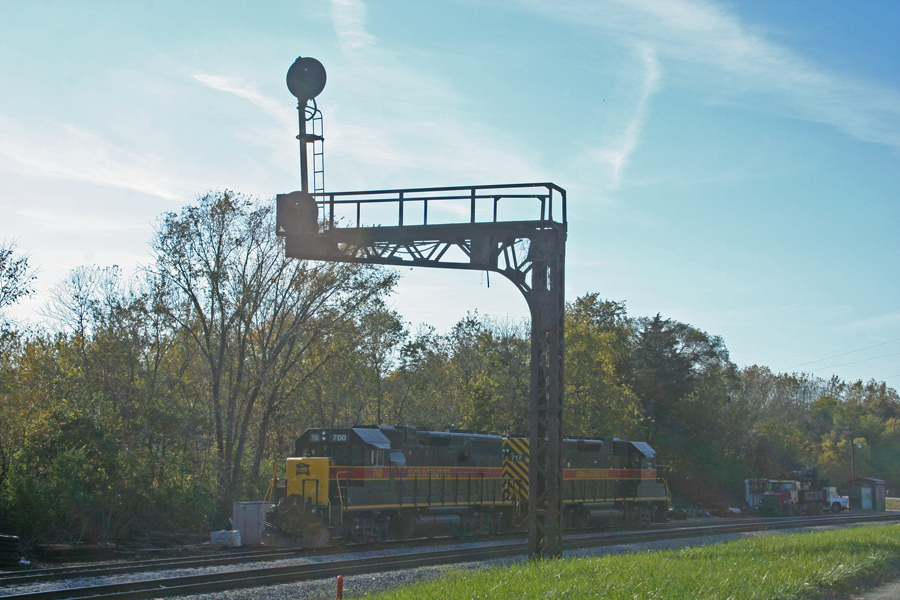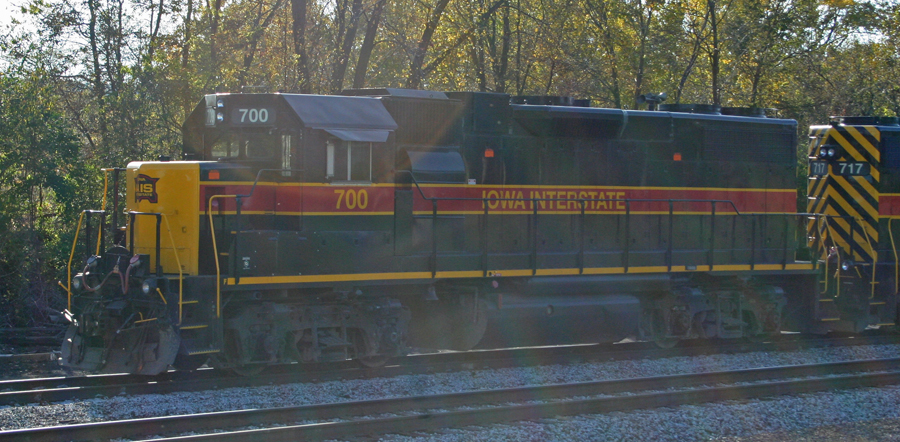 Louisiana & North Western
These F7s are seen in McNeil, AR on April 11, 1975.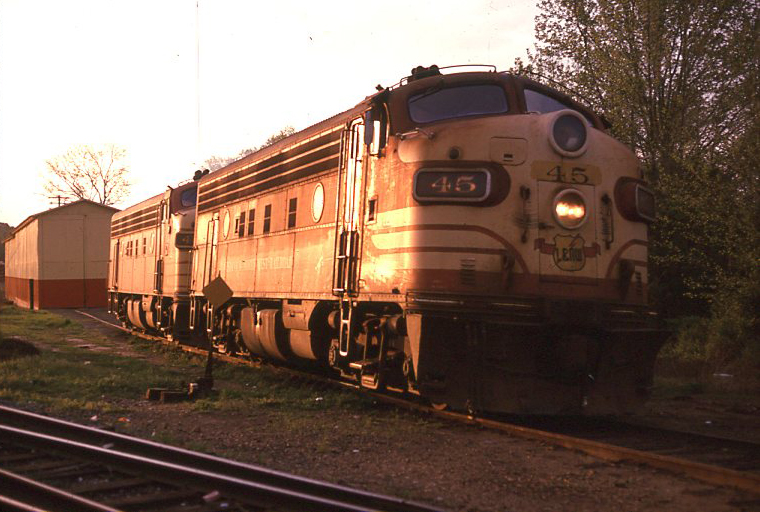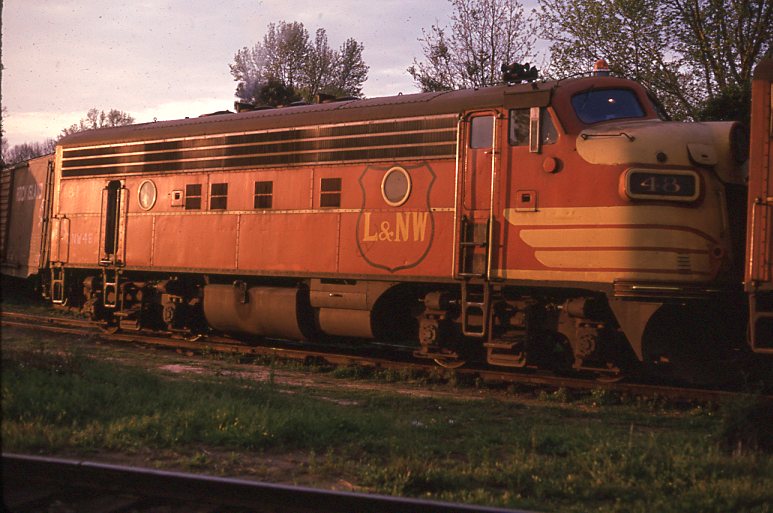 Louisiana Eastern
Shortly after graduating from High School in 1960, my father was graduating from the School of Banking of the South at Louisiana State University. I drove Mother and I to Baton Rouge. After his graduation, we drove to New Orleans for a couple of days. I had read about a steam locomotive collection in Hammond, LA, north of New Orleans, so we returned to Van Buren via Hammond,LA, then Jackson, MS, and Memphis, TN. Below are a couple of snap shots of the power of the Louisiana Eastern operation, a 4-4-0 on the left and 2 hot 0-6-0s on the right. I climbed in the cabs of several other locomotives in the collection.
From Louis Marre's collection from 1959.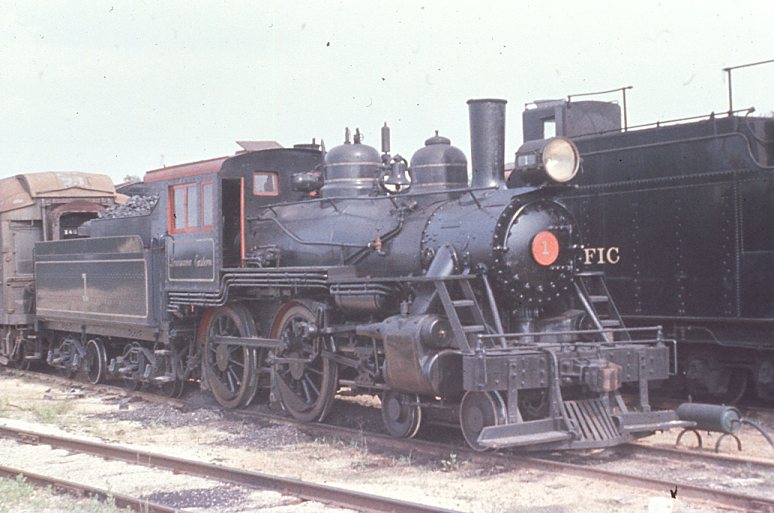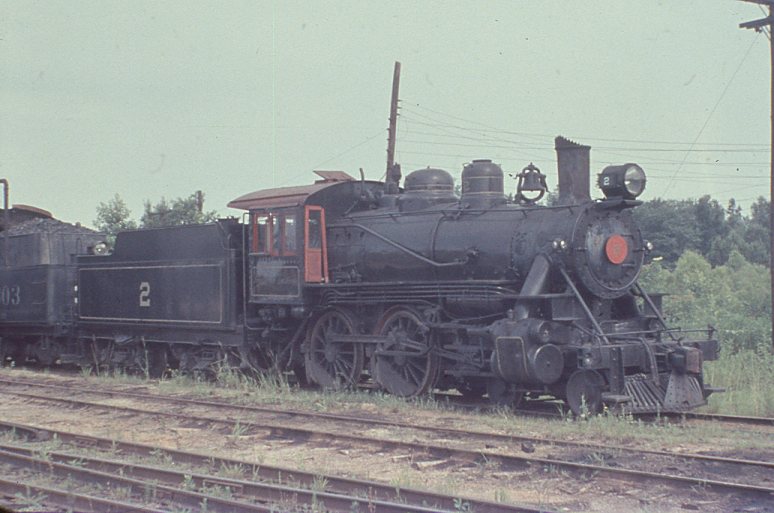 Louisiana Midland
This Louisiana Midland engine is seen outside of Baton Rouge, LA on Aug. 4, 1967.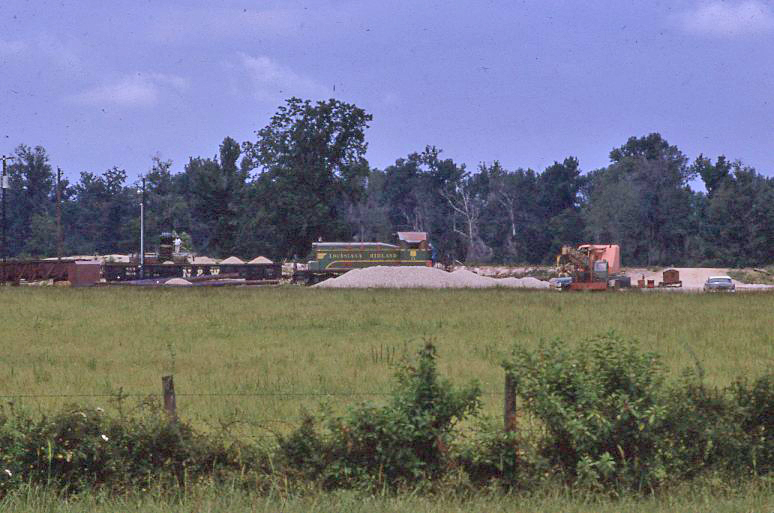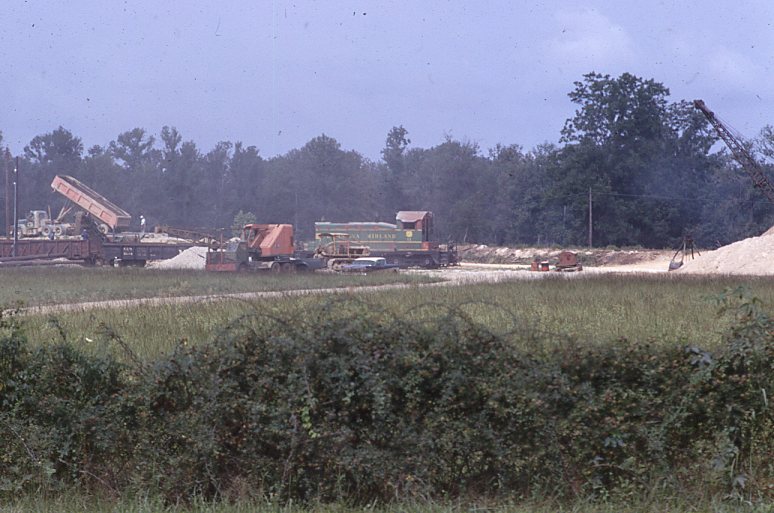 North Louisiana & Arkansas
In McGehee, AR on March 14, 2013 I caught the North Louisiana & Arkansas #21 working the yard. The NL&A is part of the Arkansas Shortline Railroads of long time friend Bill Robbins. Note that the boxcars are lettered DR for the Dardanelle & Russellville, the original shortline of the ARS group.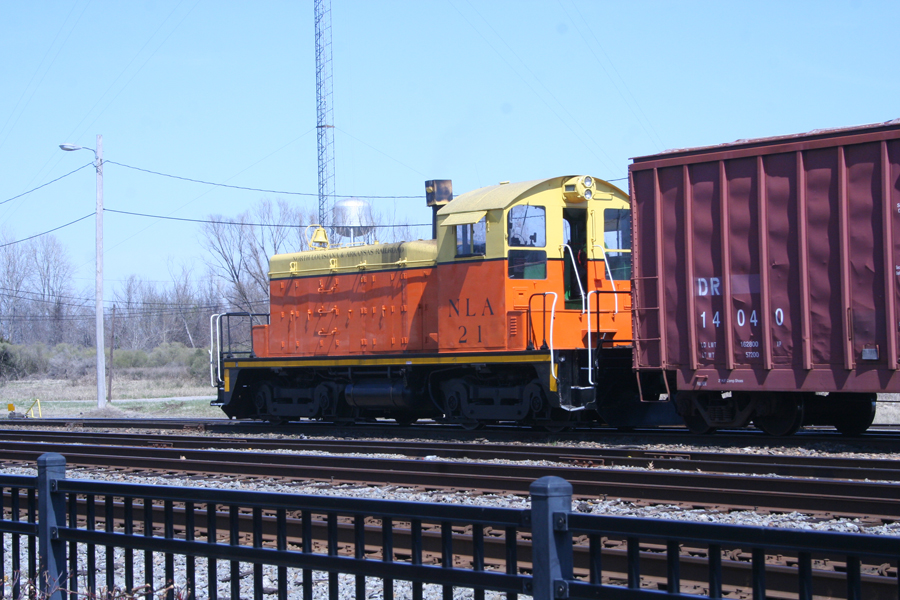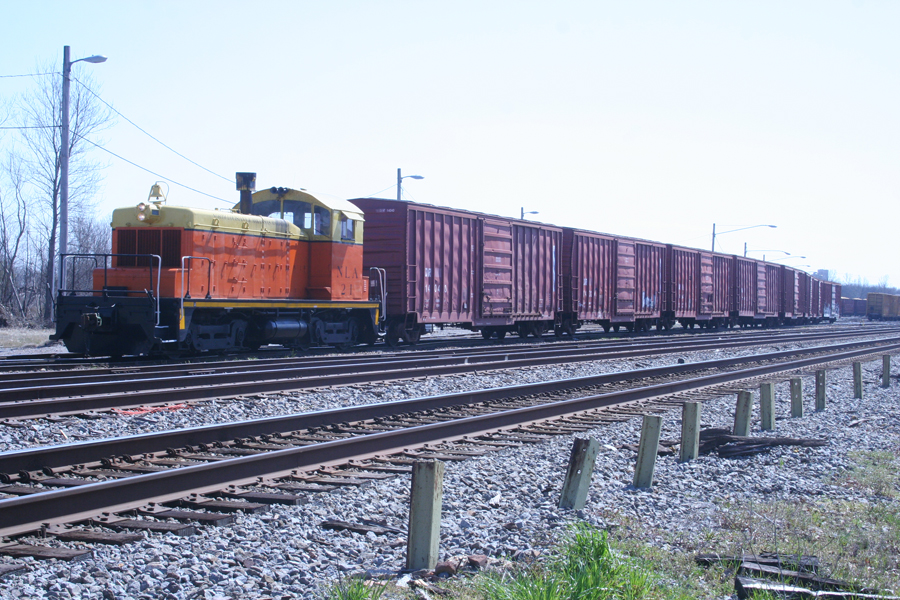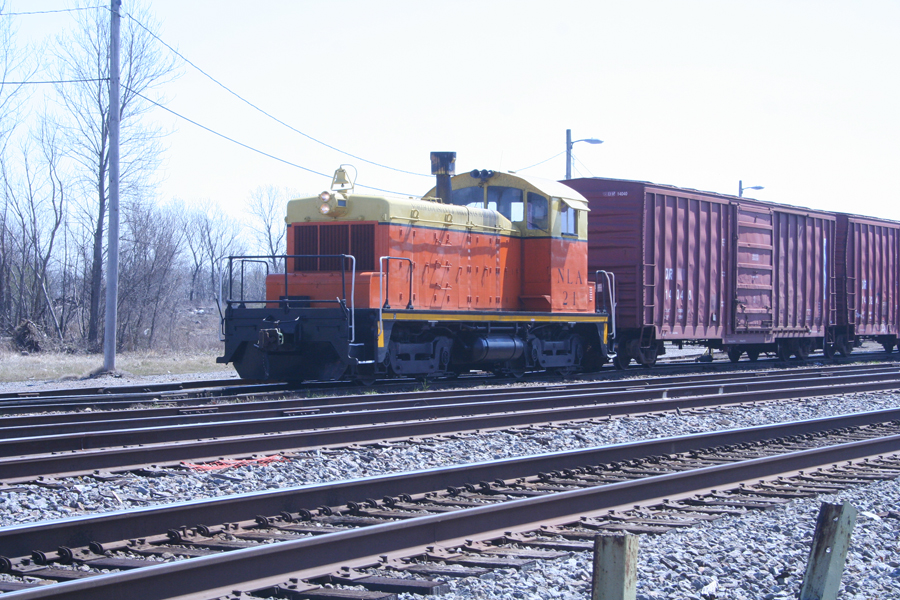 Paducah & Louisville
This SD40 is seen in Memphis in a consist with units from other railroads in April 1987.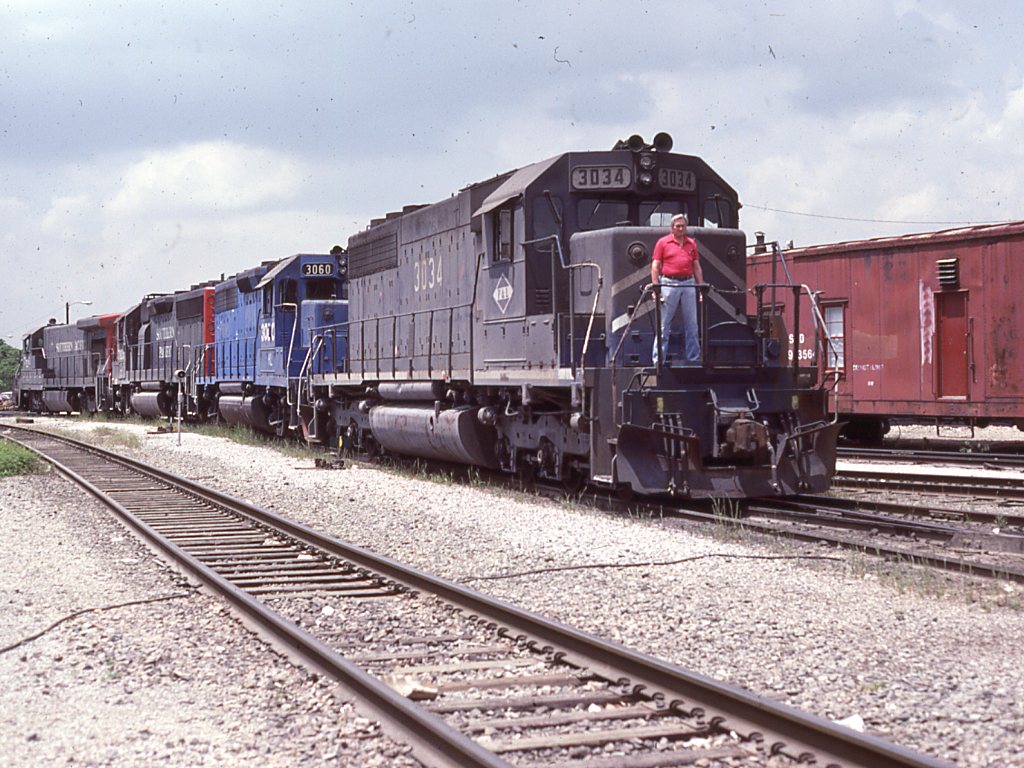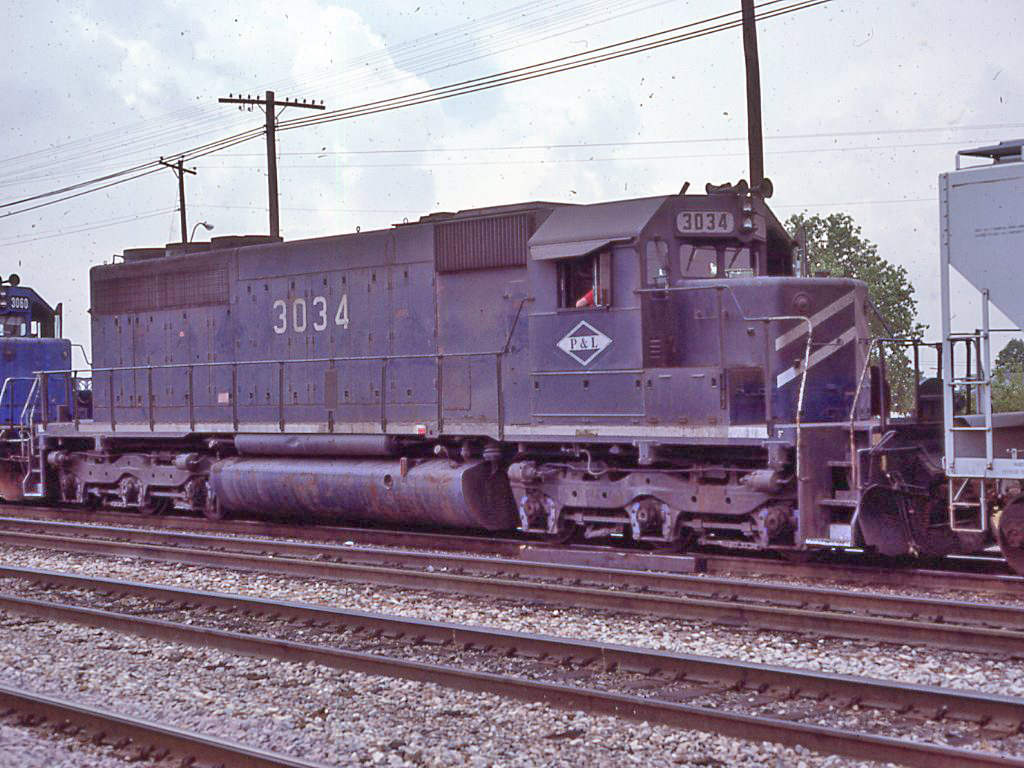 Tri-County
On our way to Madison, WI, we got off of I55 for a drive thru lunch at the Litchfield, IL Arby's. After picking up our lunches, I spotted this Tri-County unit parked across the street on Jan. 2, 2010.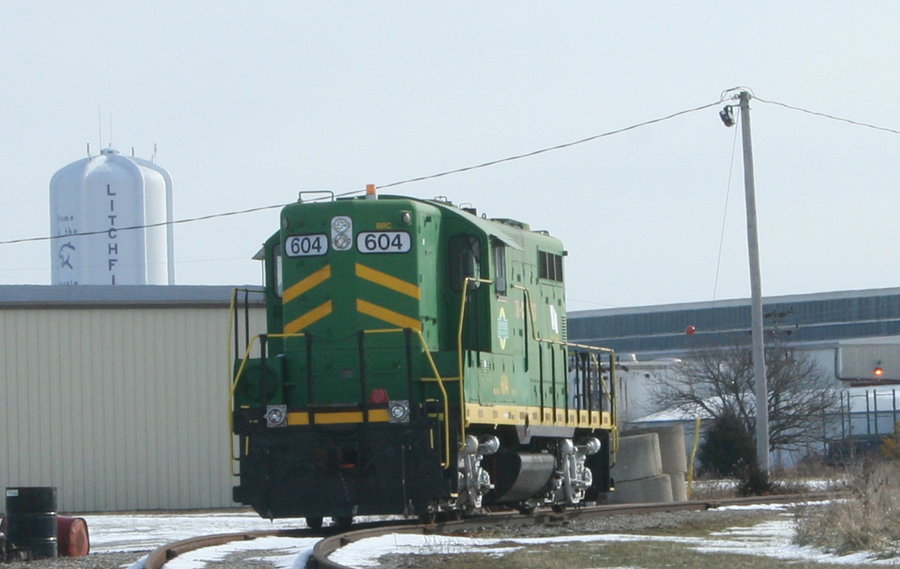 Twin Branch
These shots of the Twin Branch were taken on April 15, 1963 as part of my trip to visit Louis Marre at Notre Dame University. Upon our return from Elkhart we shot this Twin Branch battery electric, seen charging its batteries.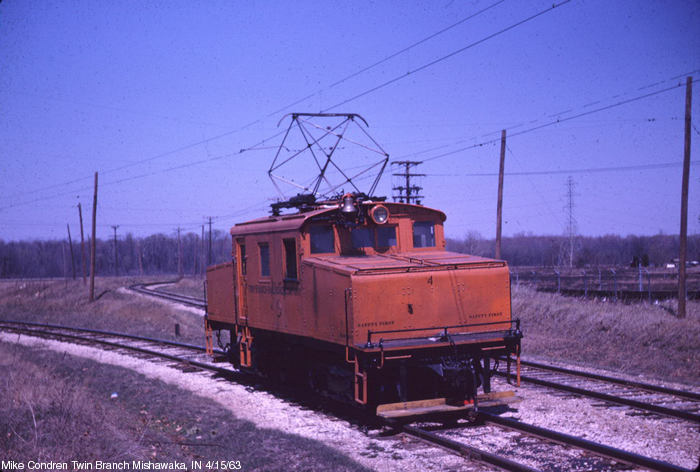 This GE 44-ton loco was switching the yard.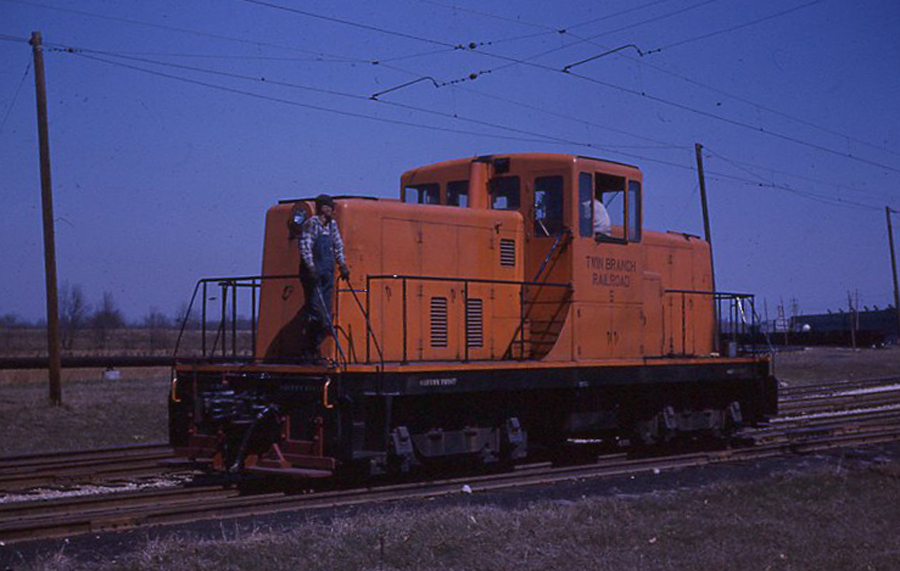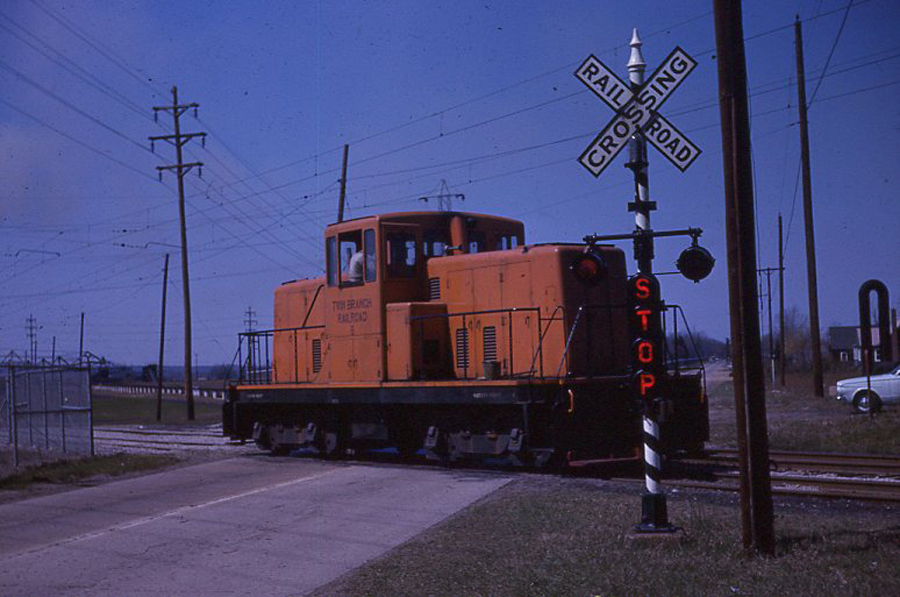 West Tennessee
These GP38s were shot in Jackson, Tn in May 1986.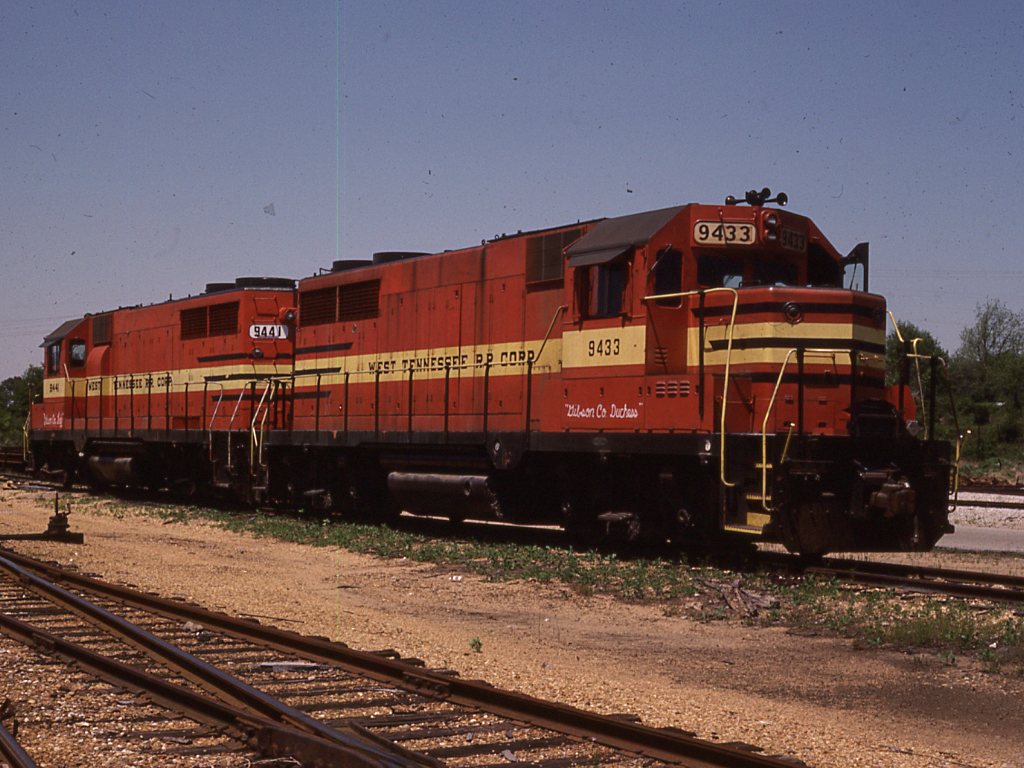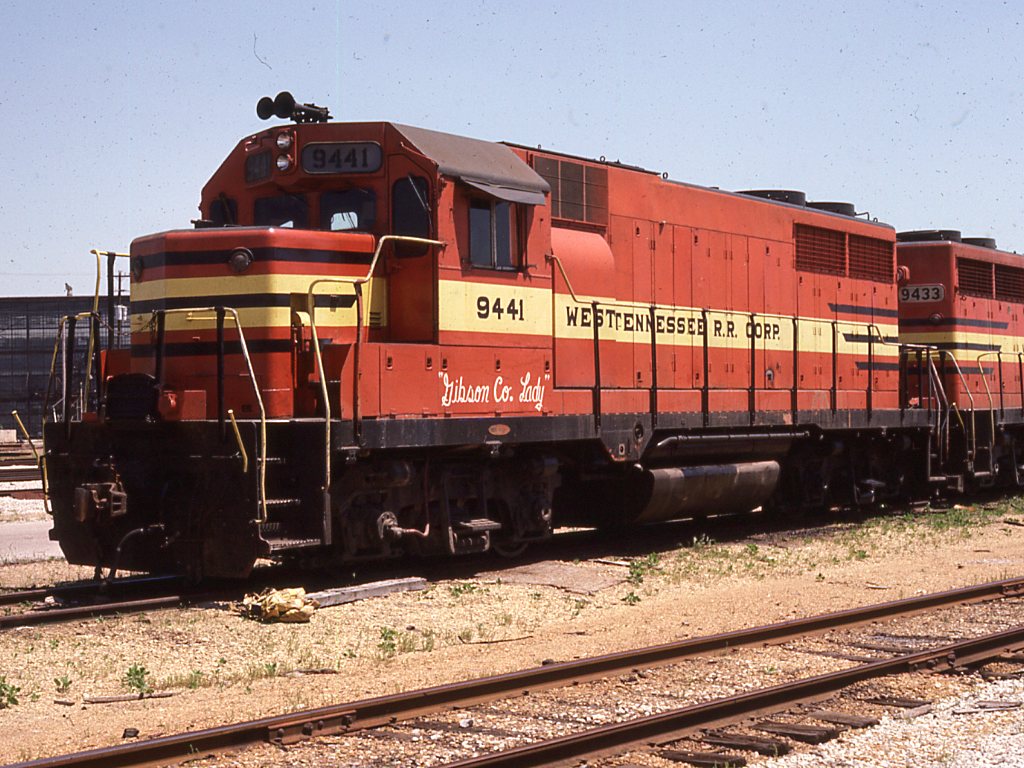 This page was designed and is maintained by Mike Condren mcondren@cbu.edu.