St Louis Public Service/BiState
Photos by Mike Condren
These images were taken at the east end of Delmar Blvd, near the Veterans Bridge in St Louis in May 1961.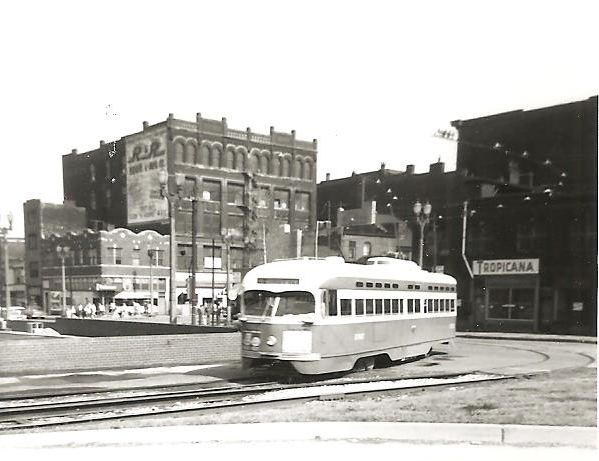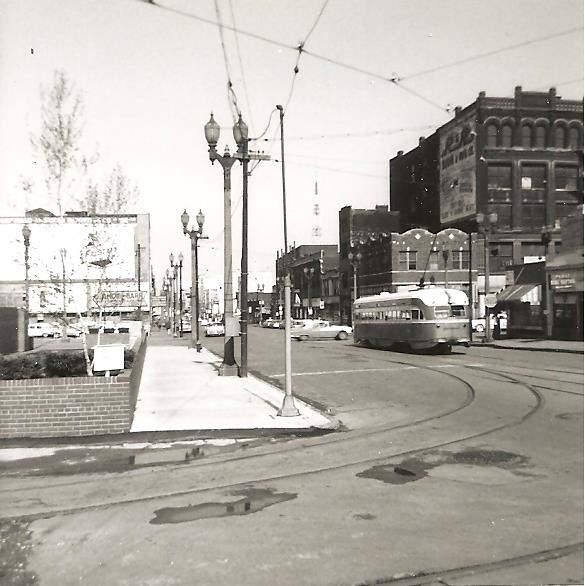 This shot was taken at the turnaround, Welston Loop. at the west end of the Hodiamount line in May 1961.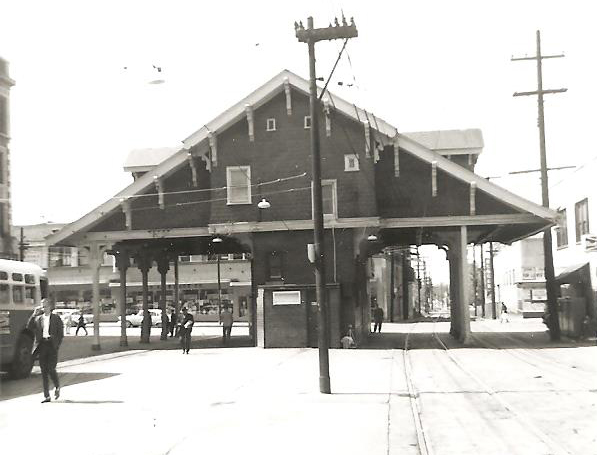 This image was captured off Google Maps of the structure seen above.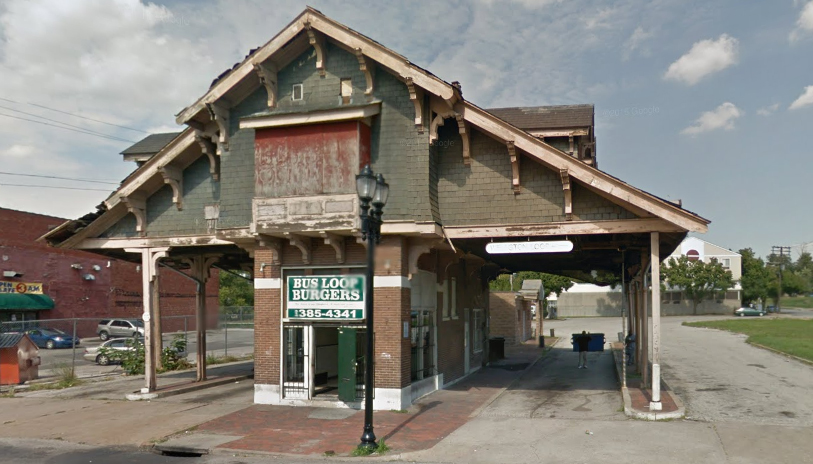 I caught St Louis PCC trolley 1751 at the east end near Vetearn Bridge as we returned from my first trip to Quebec July 9, 1963.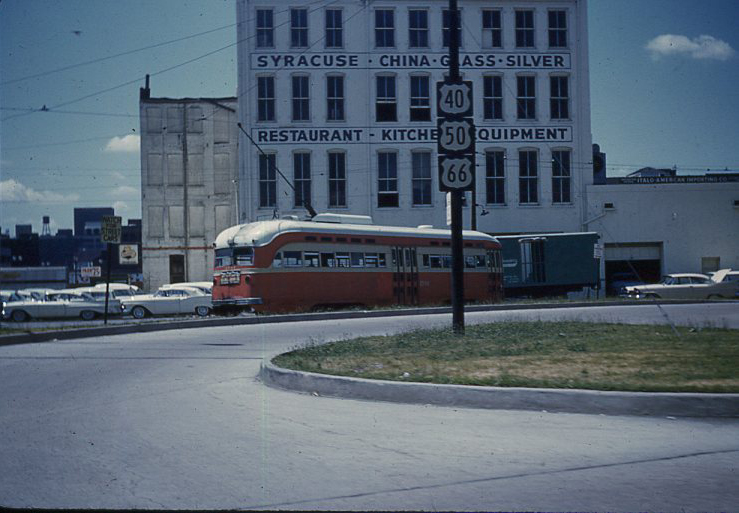 Bi-State PCC #1609 is seen on Olive St. in St Louis on May 26, 1966.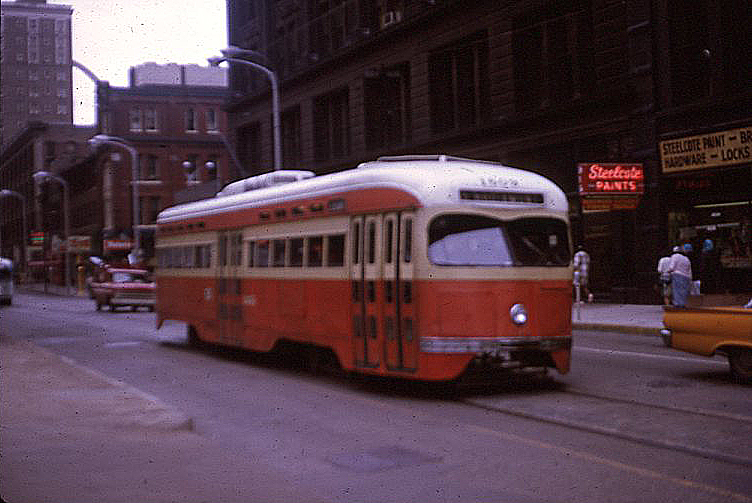 This Bi-State PCC #1617 is seen on Olive Street on May 7, 1966.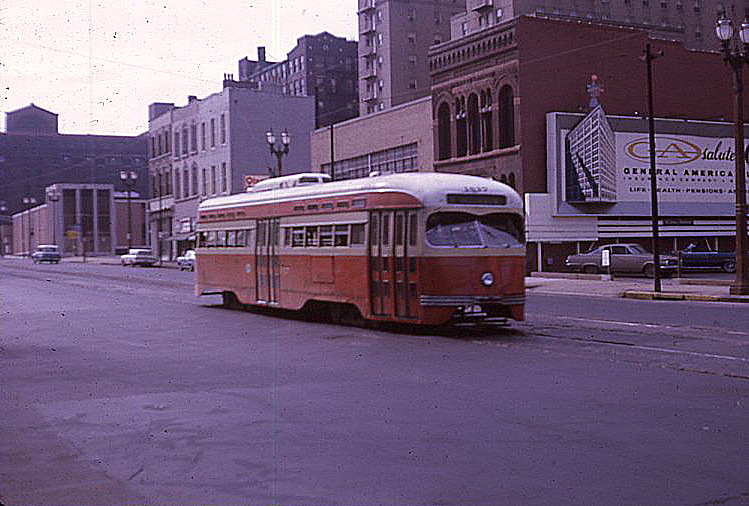 This page was designed and is maintained by Mike Condren. If you have materials
that you would like to contribute, contact me at mcondren@cbu.edu