Trinity River Express
by Mike Condren
Feb. 27, 2012
After lunch of the usual Frisco Melt and fries at SnS in Plano, I headed to downtown Dallas and Dallas Union Terminal.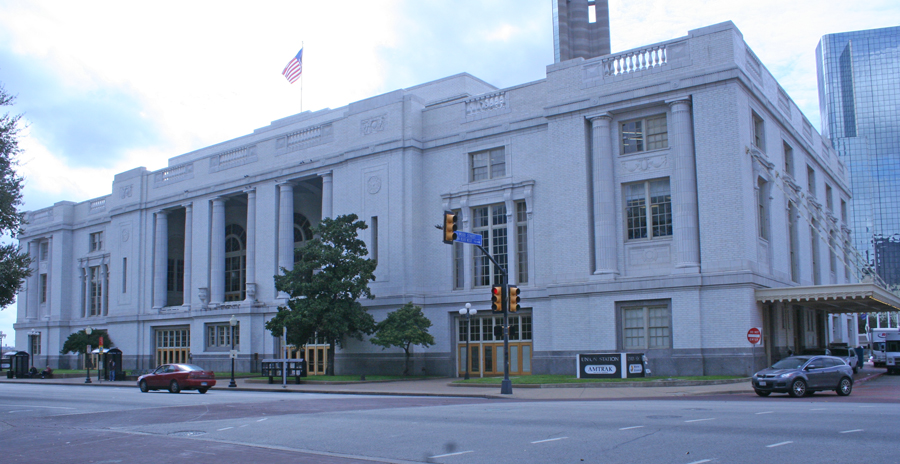 When I got to track level, I discovered Trinity Railway Express 125 on Track 3 with 2 bi-level cars.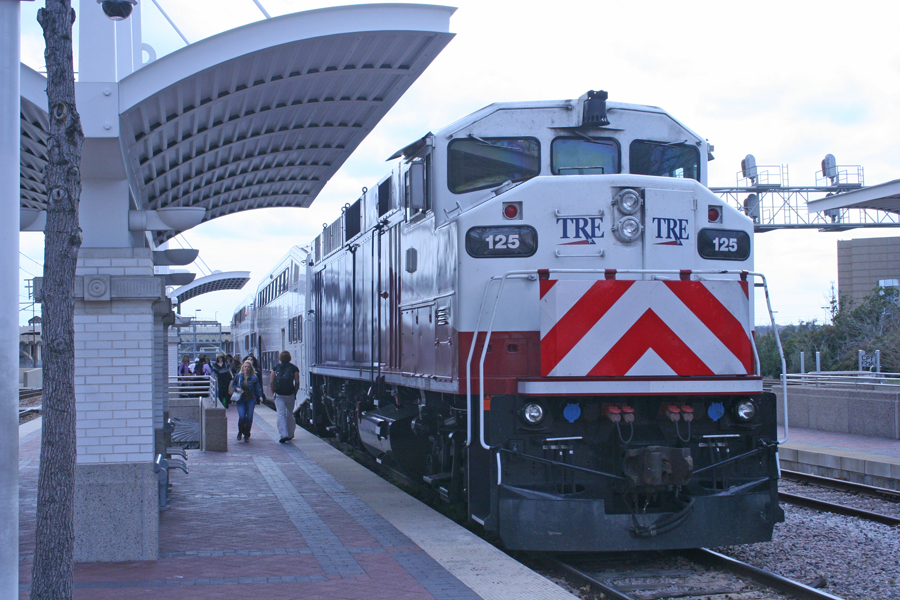 This is the control-cab end of the TRE train.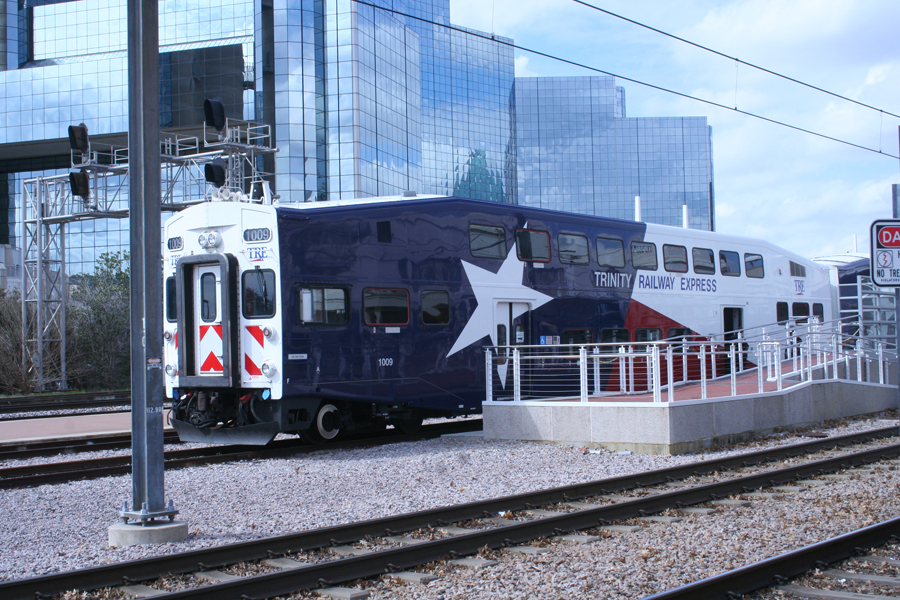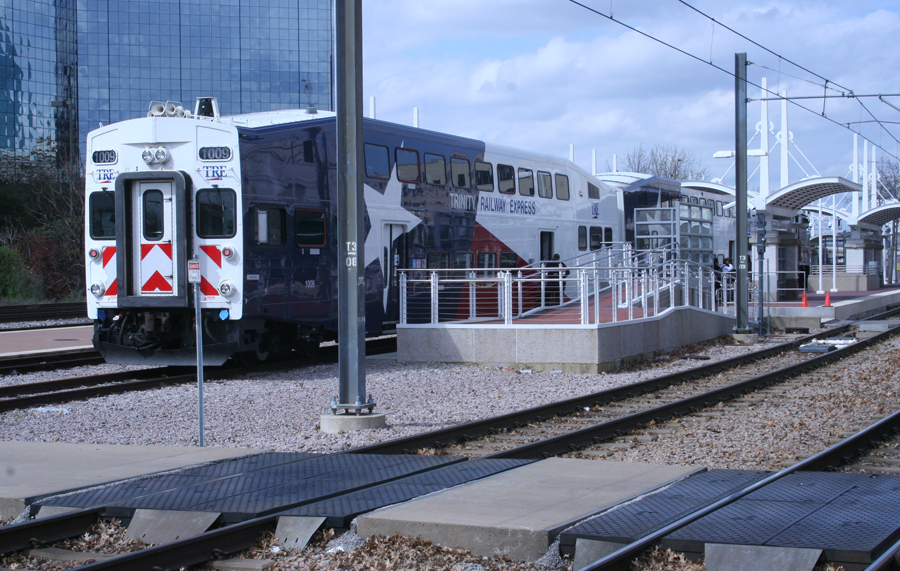 The TRE train is seen leaving DUT.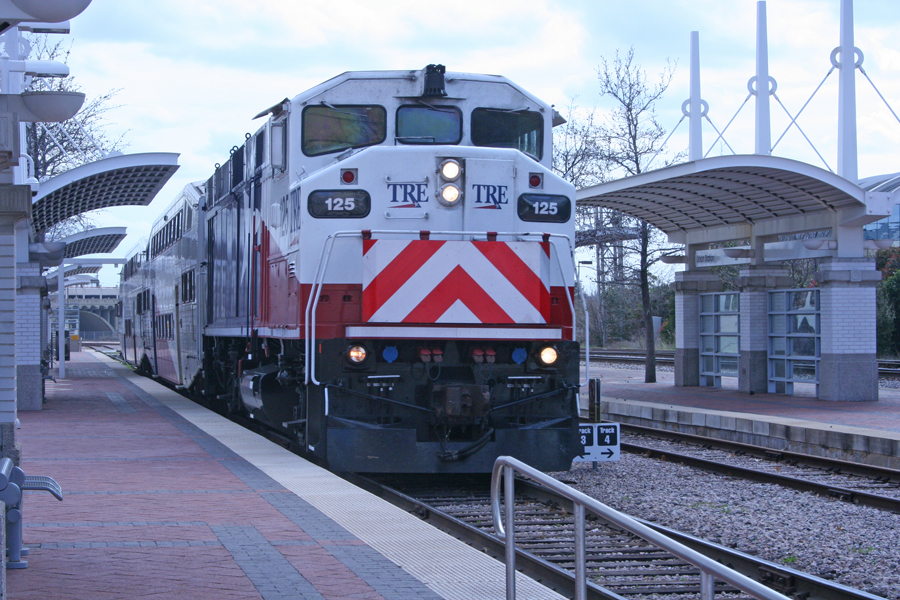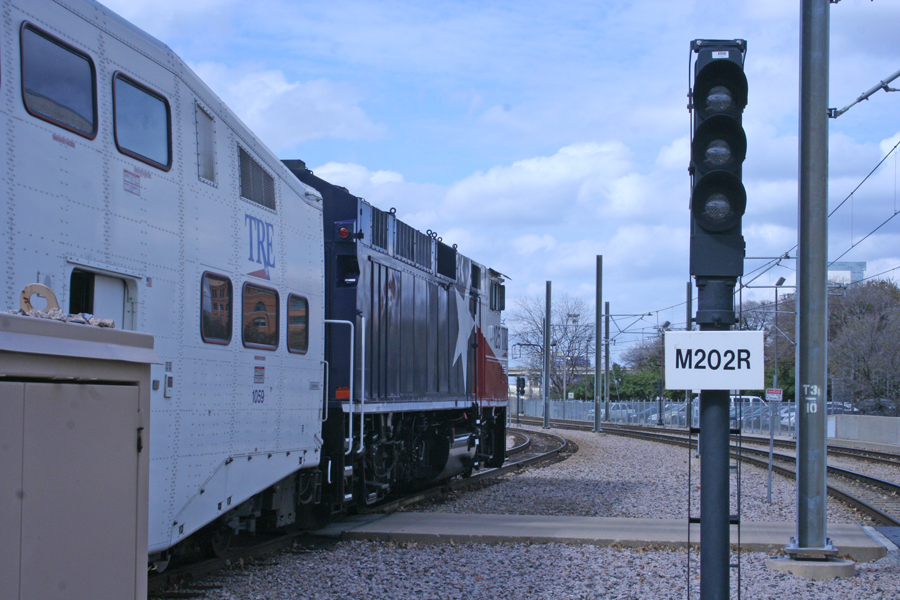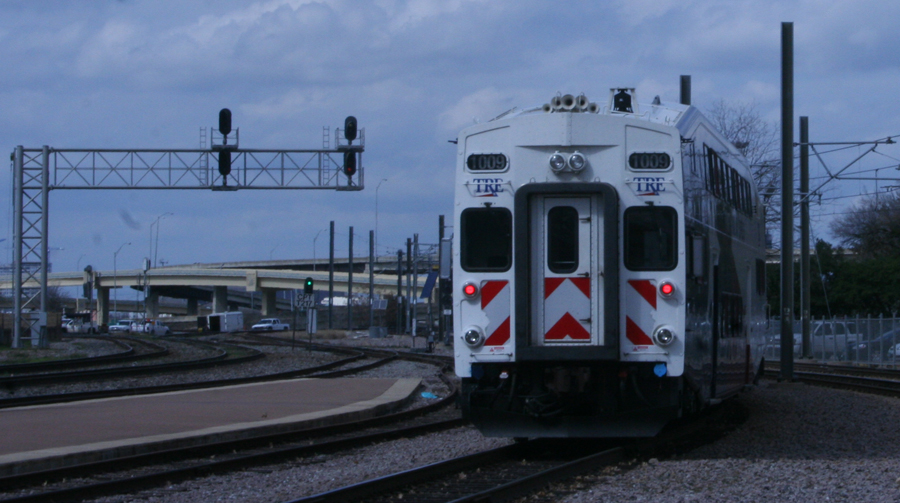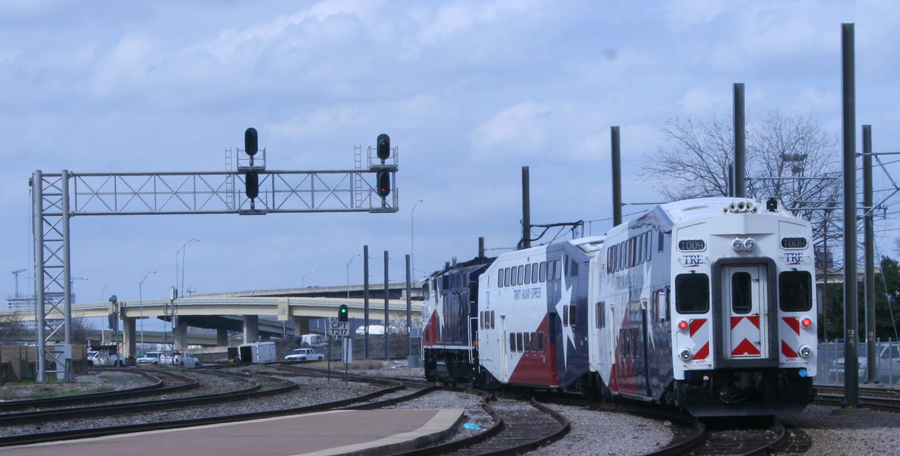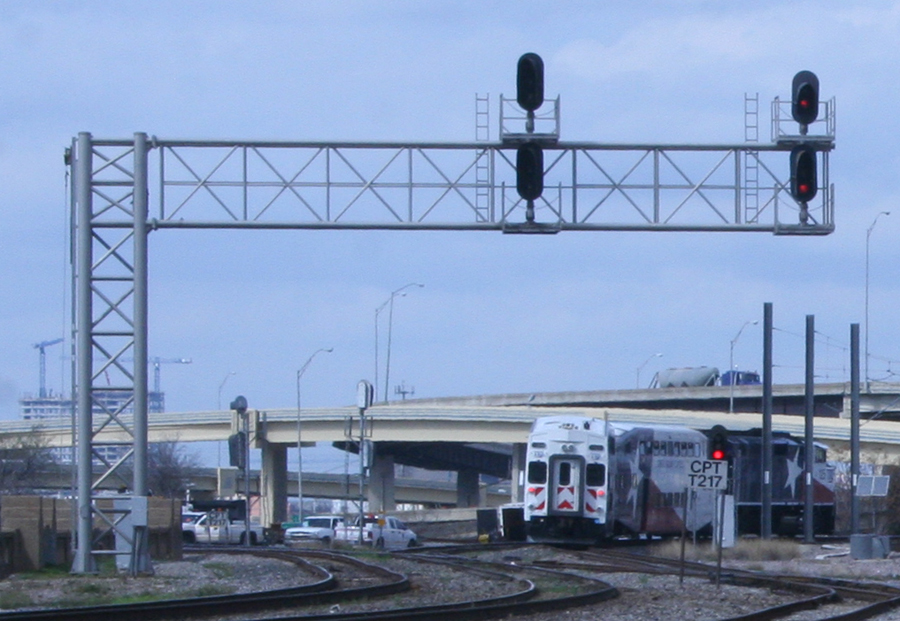 Next was an inbound TRE from Ft. Worth.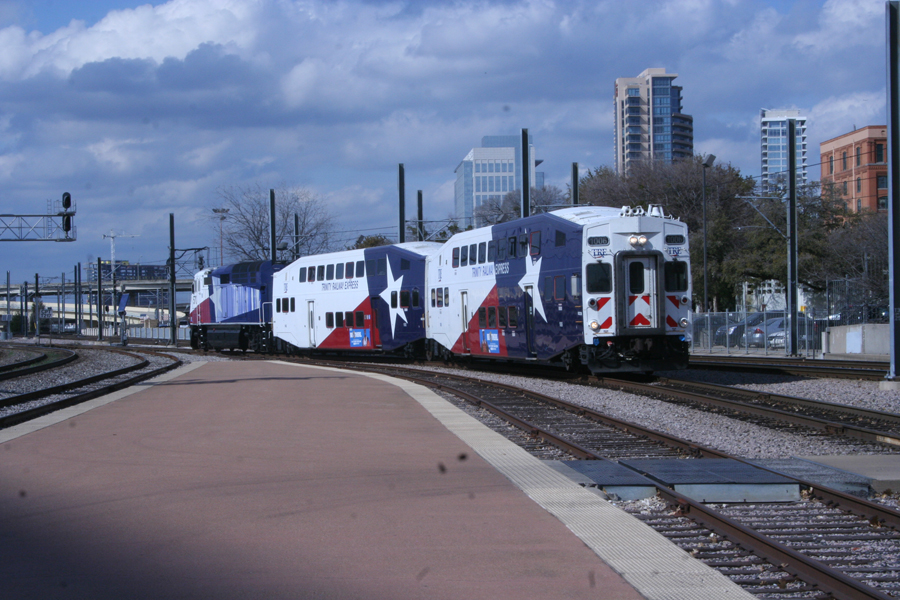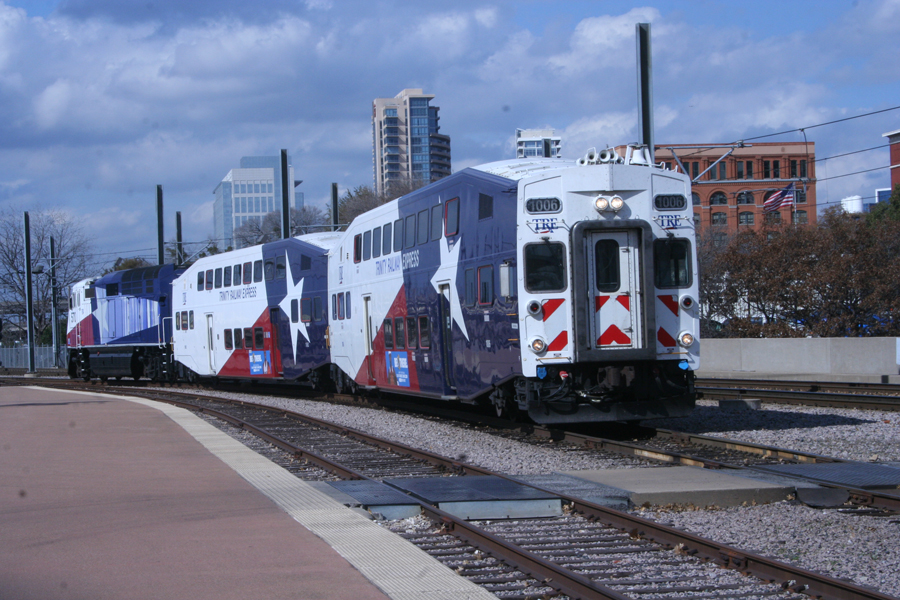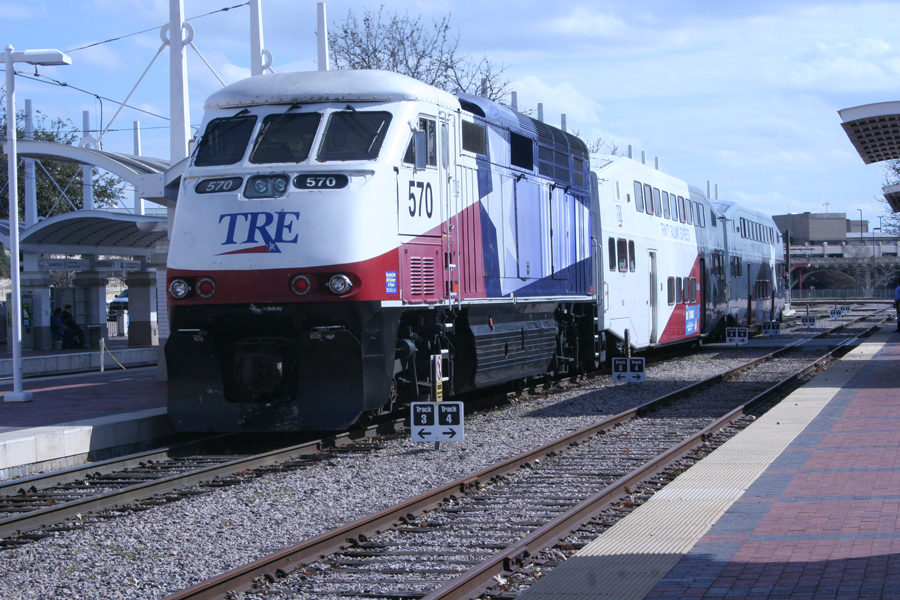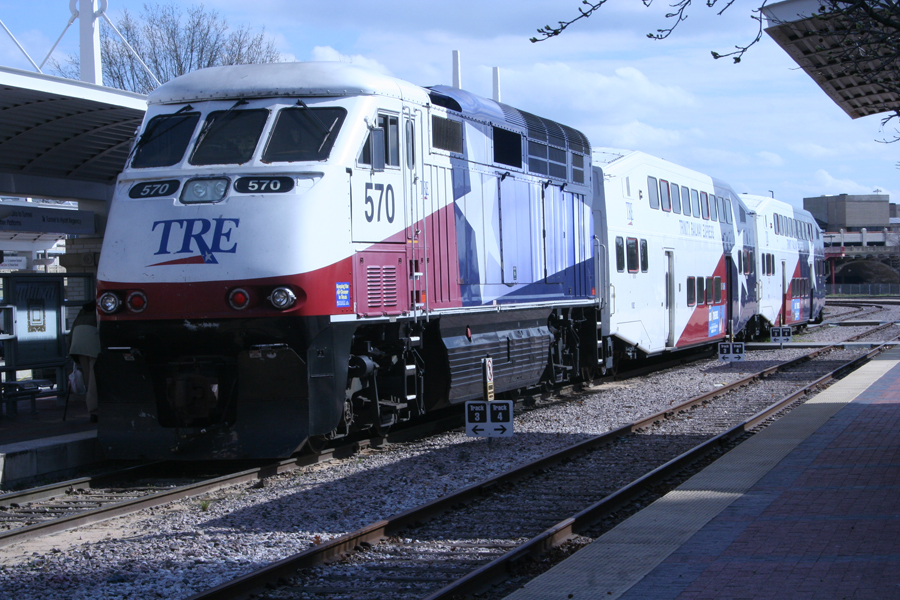 The next action was the TRE train leaving.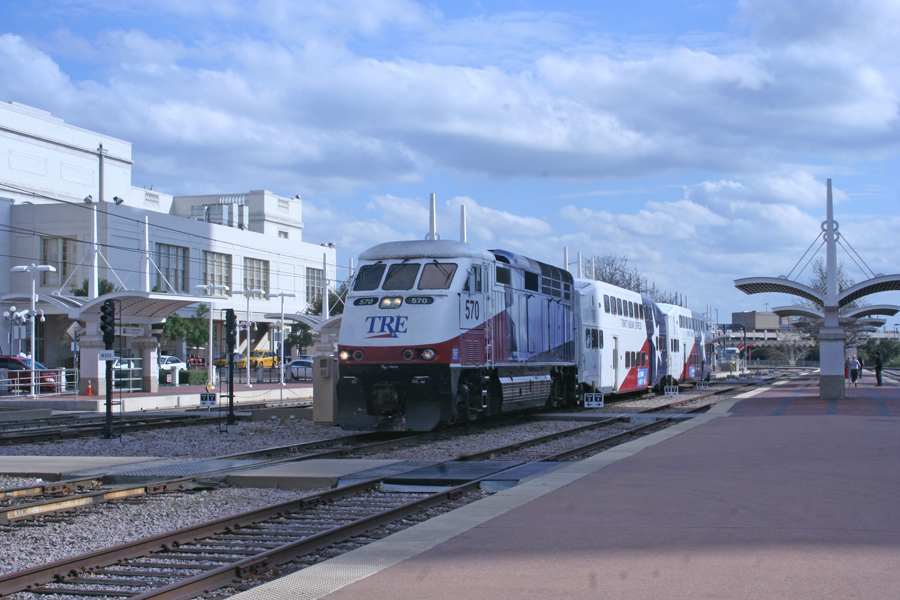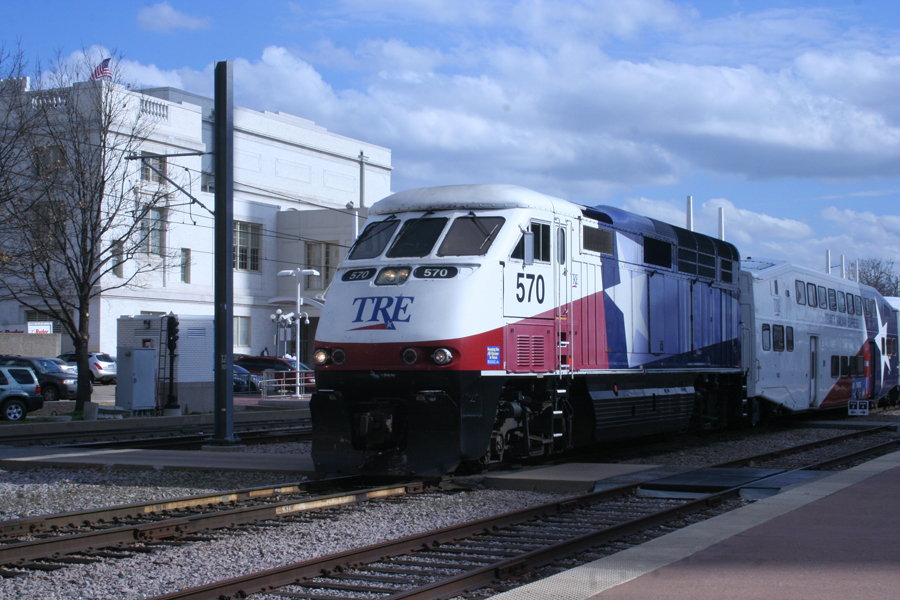 In the distance is seen a Blue Line train arriving at DUT.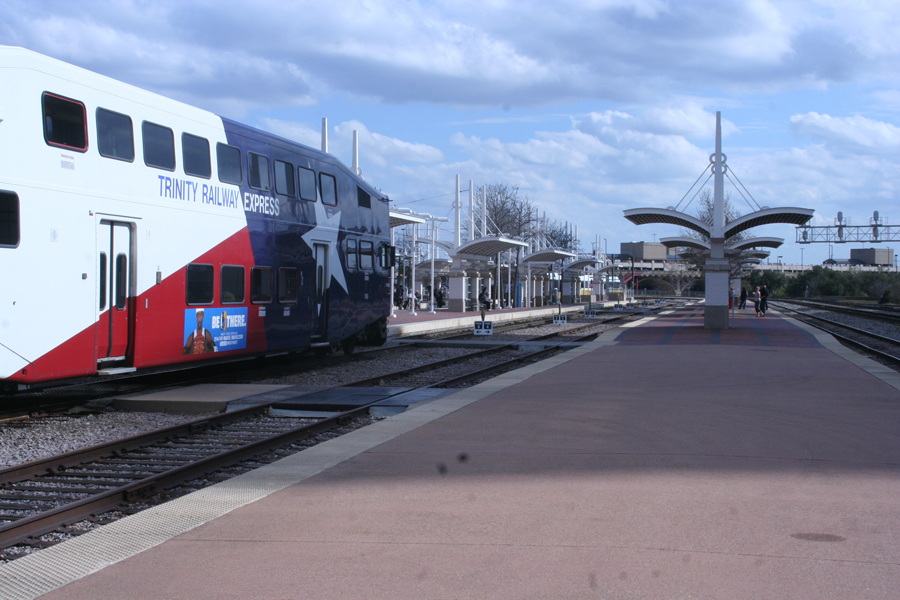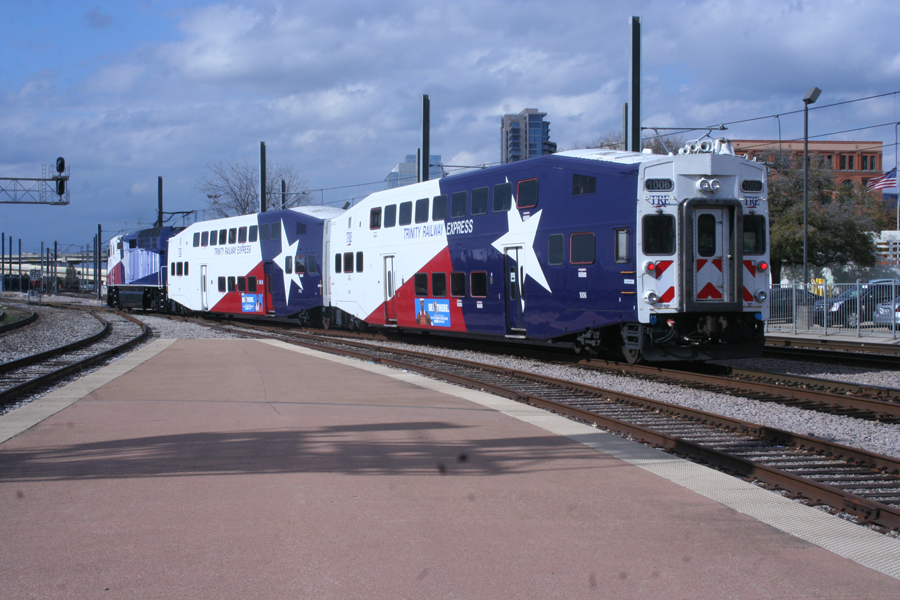 The TRE then appears from behind the DGNO freight, showing 3 trains with the DART Red Line disppearing.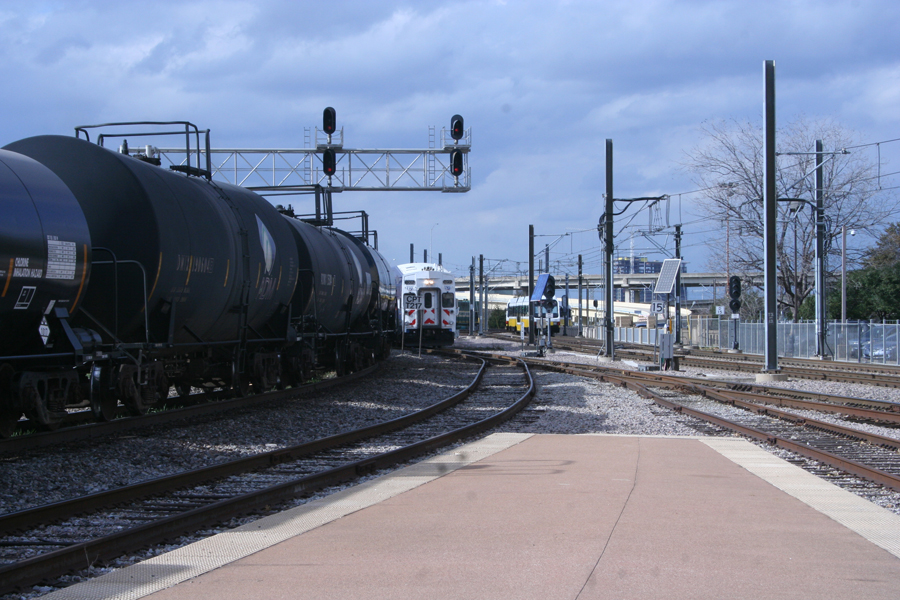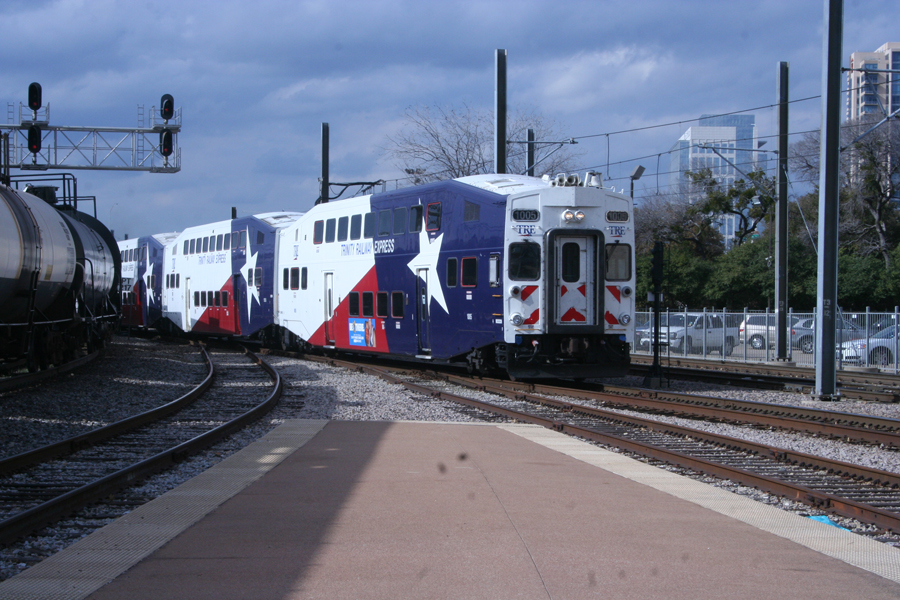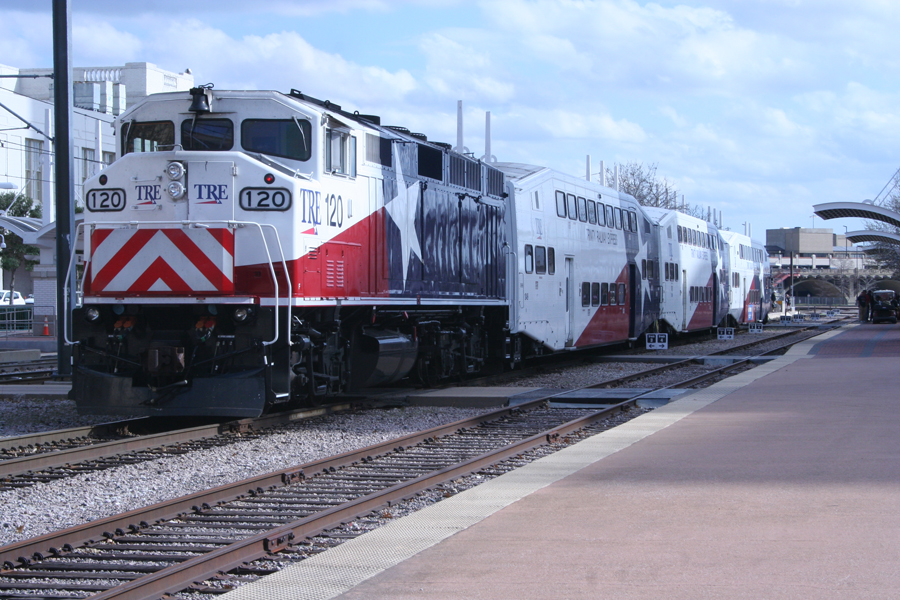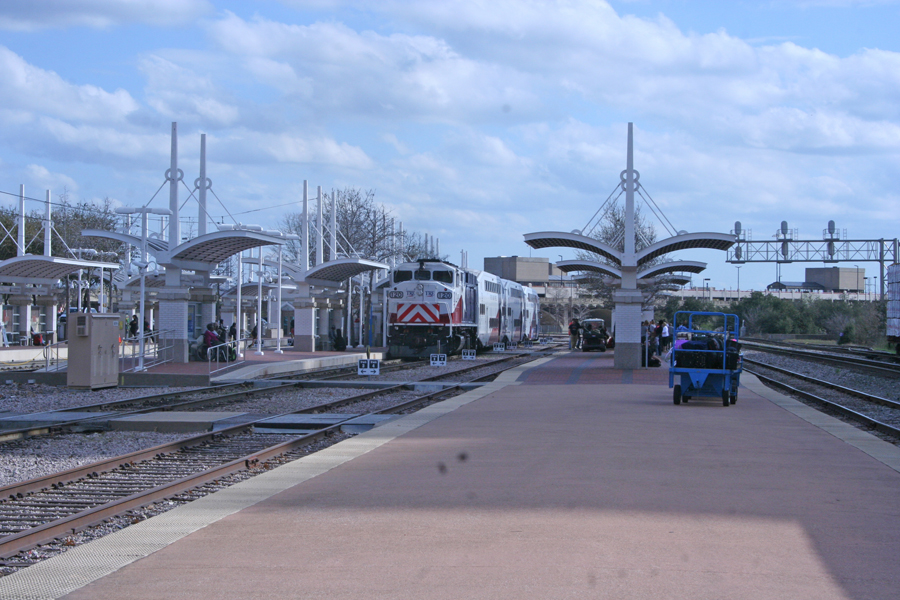 The TRE train is seen leaving for Ft. Worth.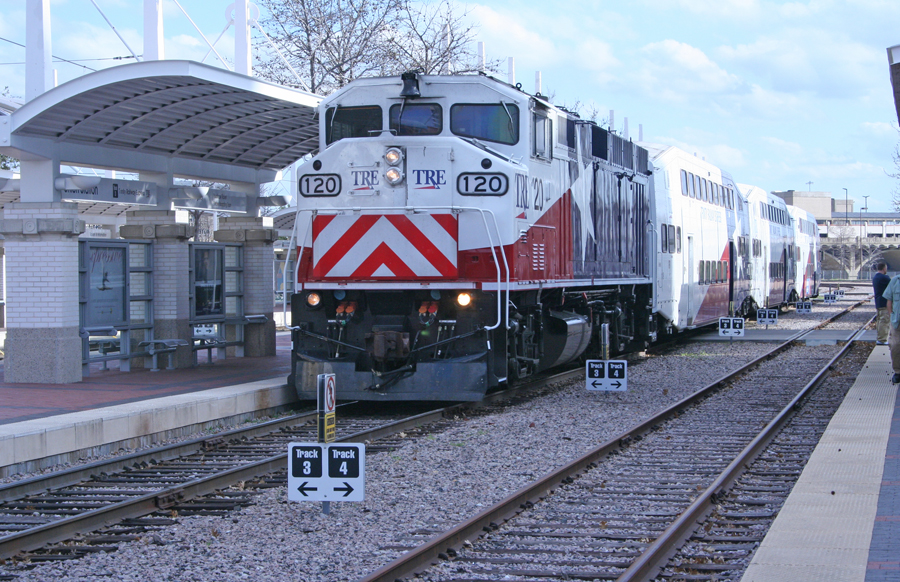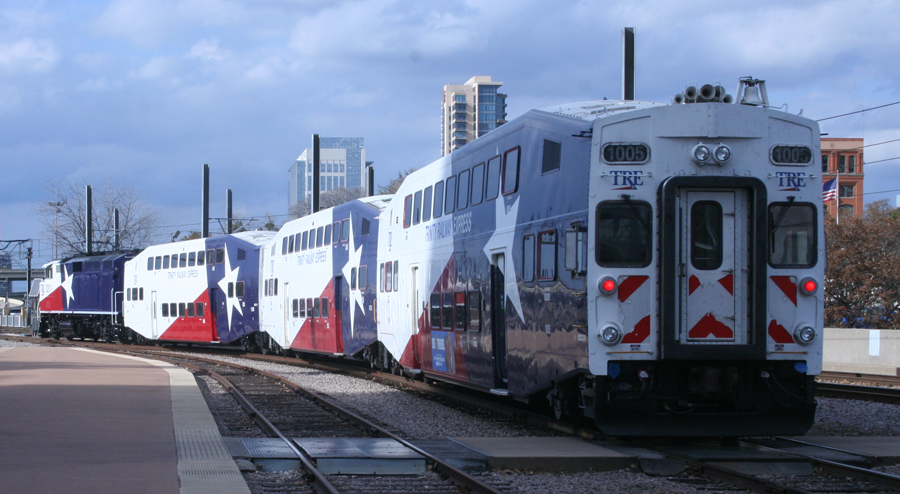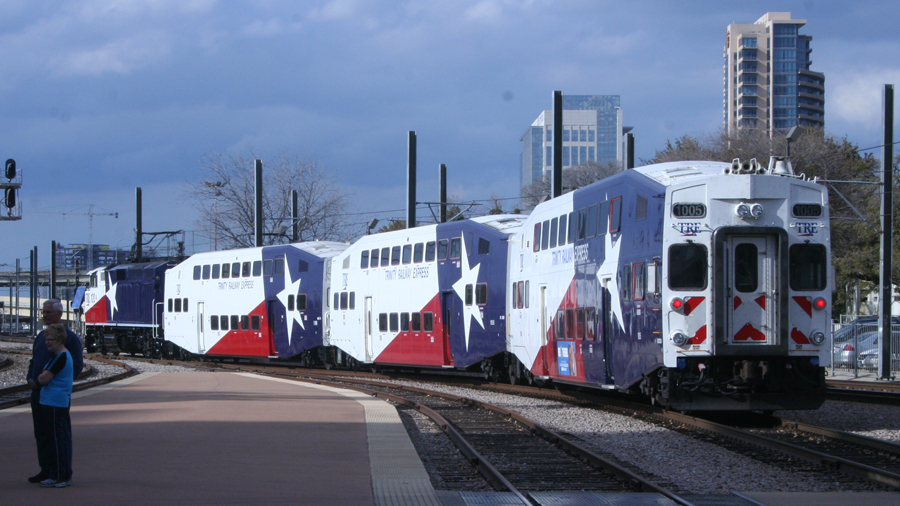 Feb. 28, 2012
The next train was a TRE arriving from Ft. Worth.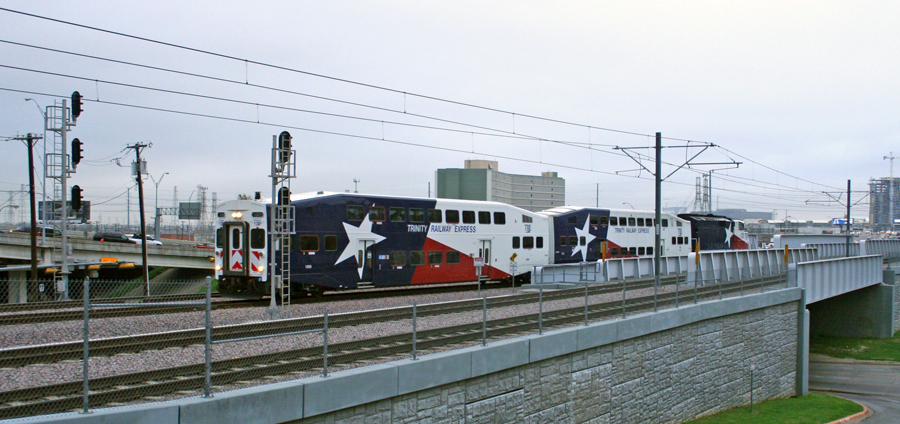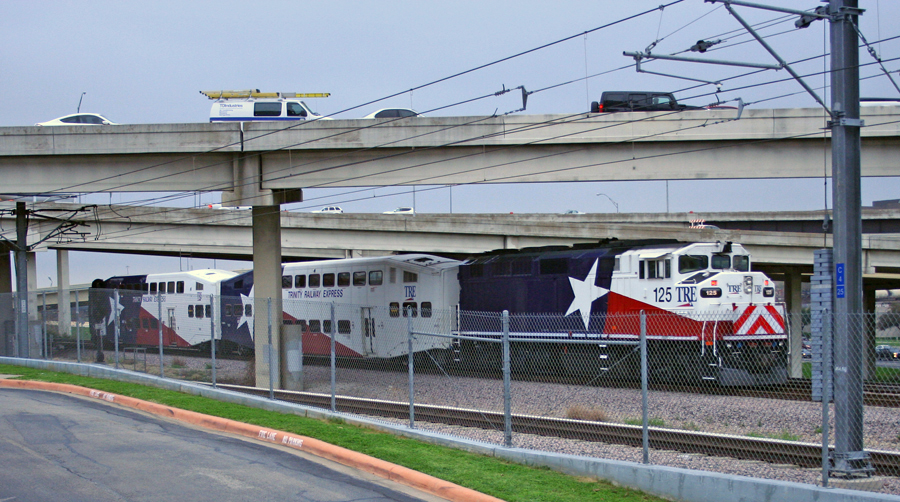 This page was designed and is maintained by Mike Condren.
Earlier issues of Recent Trains are available through the indexes.
If you would like to receive the next issue of Recent Trains,
request that your email address be put on the distribution list
by emailing me at mcondren@cbu.edu.