WAMX Lines
Photos by Mike Condren
These two units of shortline Autngua Northern are eastbound through Van Buren. Two days later, these same two units were photographed northbound on a train passing Little Rock Union Station. How and why these units made these unrelated moves is not known. Sorry that the tree filter did not work. These units appear to have been built as GP35s but are now listed as GP39es according to a stencil on the battery box.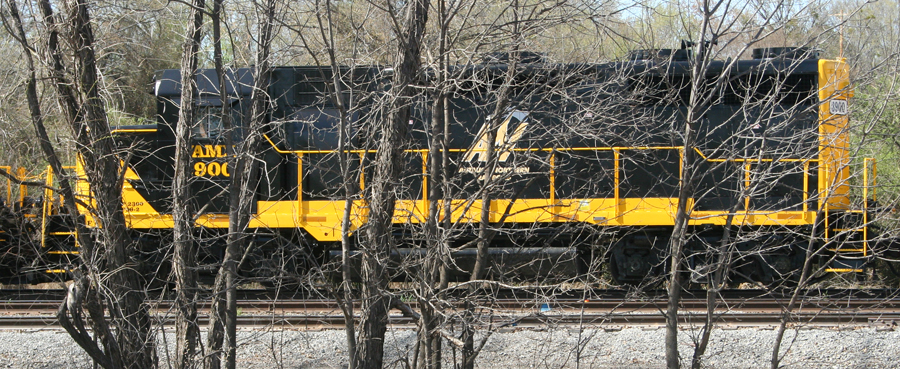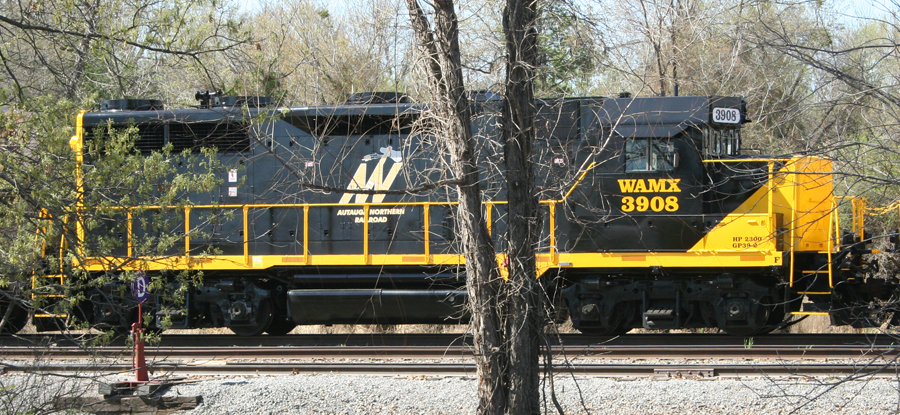 Here we see one of the engines of the Watco congolmerate of rail lines, SEKO at Coffeyvill, KS on Aug. 14, 2011.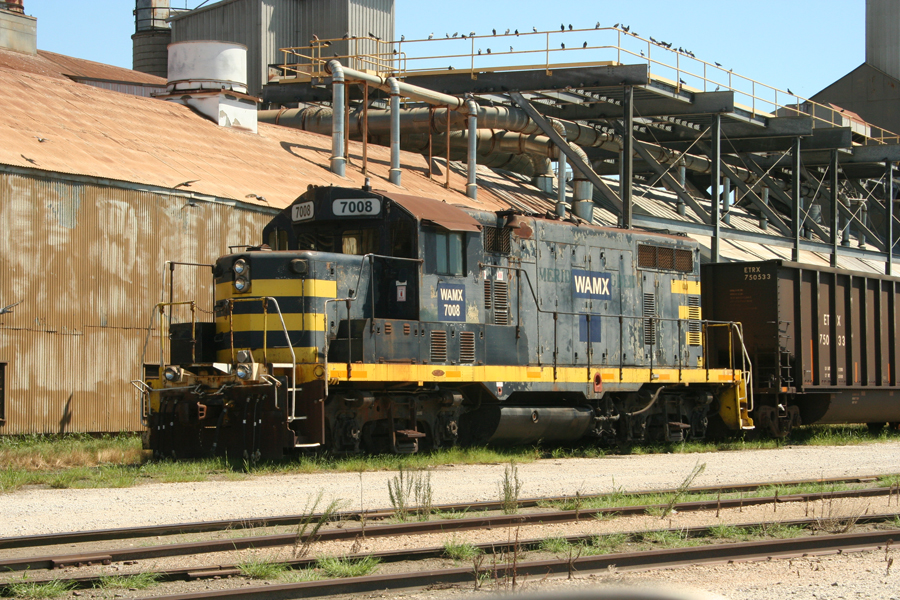 Our next train was the WAMX train off the Watco line to Oklahoma City on its way to the SKOL connection at Urban Jct, NE of downtown Tulsa. It was great seeing 4 green, ex-BN SD40-2s on this train.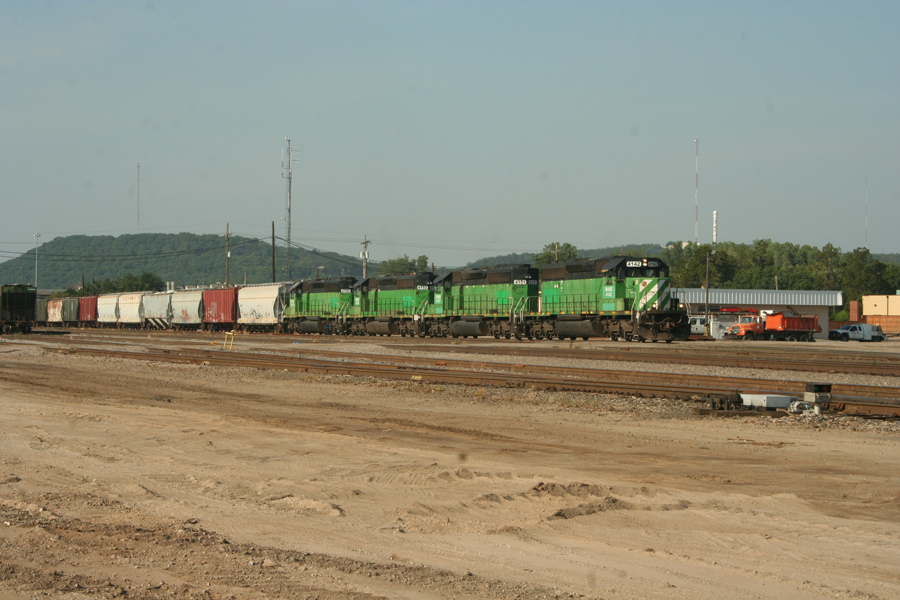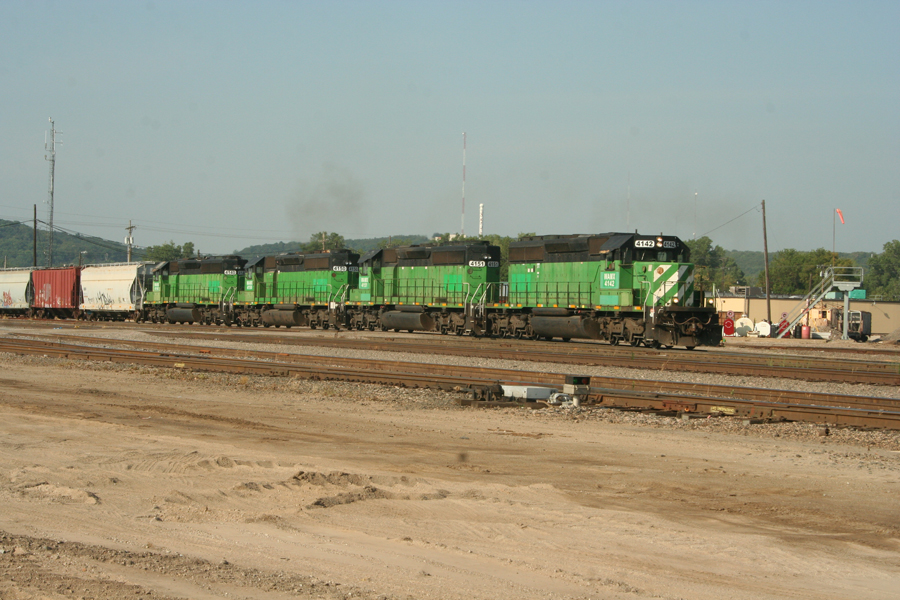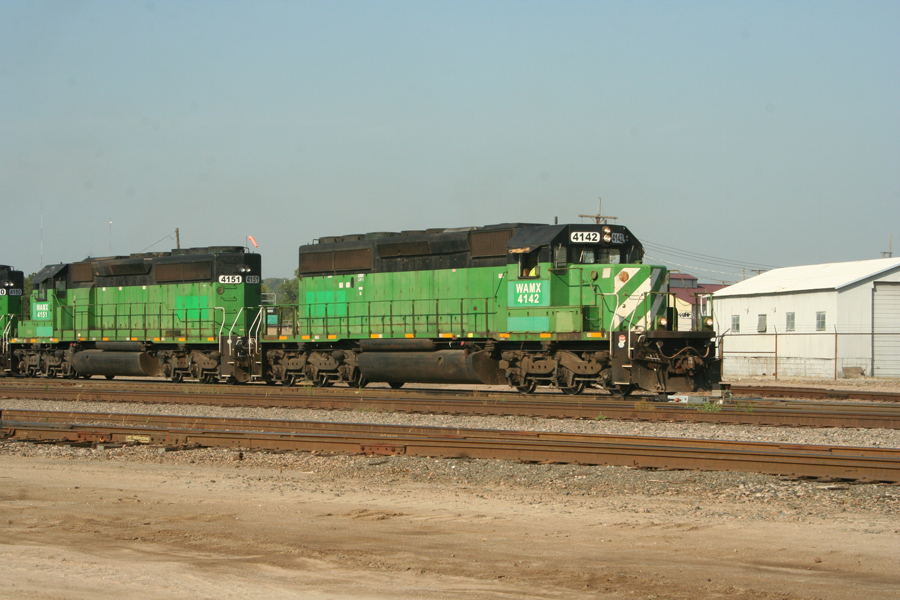 This WAMX train is led by a recently painted SD40-2 in their black and yellow colors as it enters the north end of Cherokee Yard in Tulsa, OK.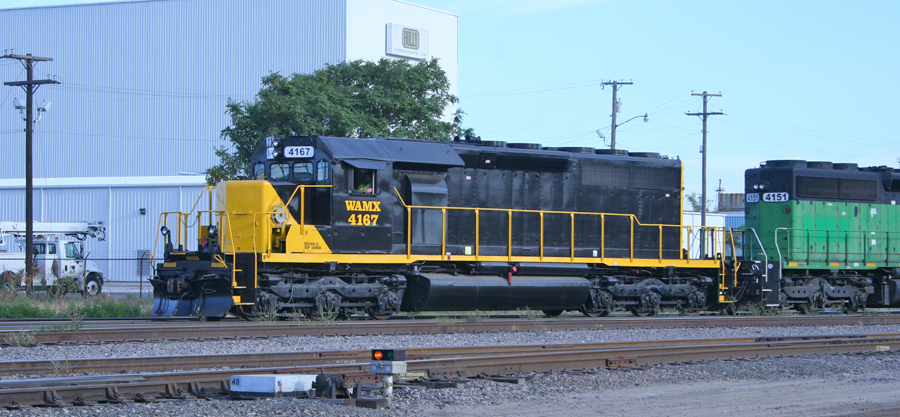 The first BNSF freight had another WAMX unit DIT behind the 2 road units.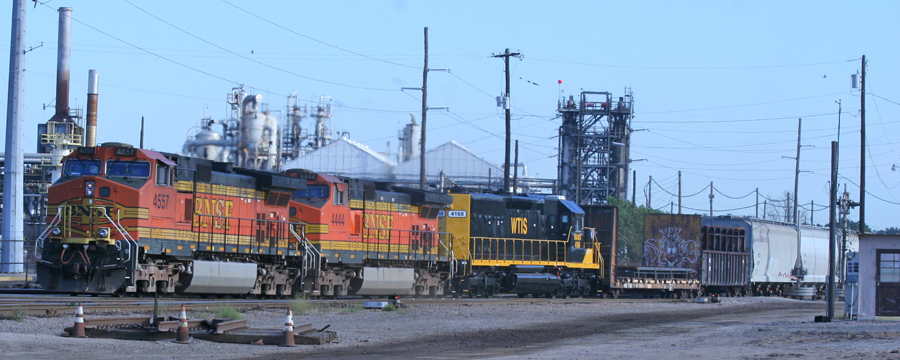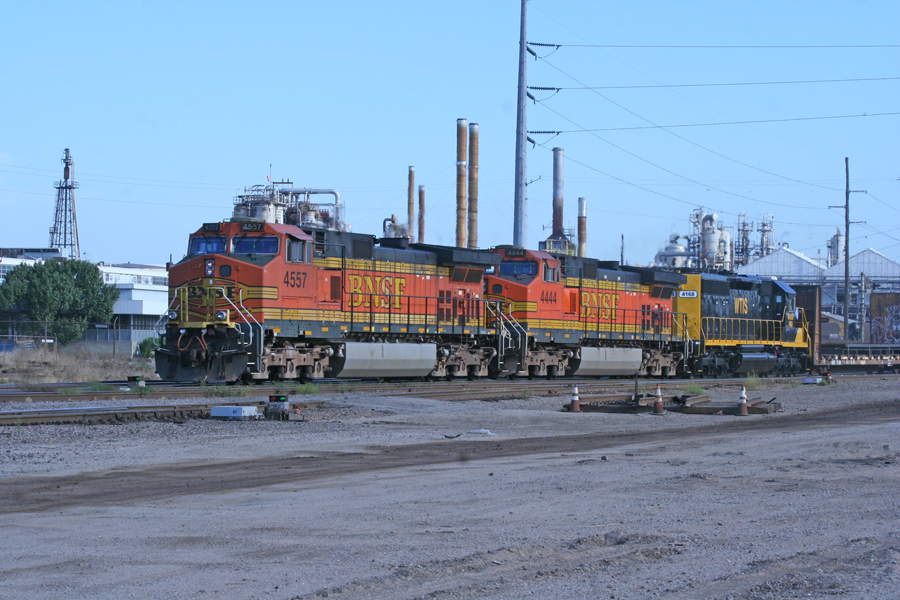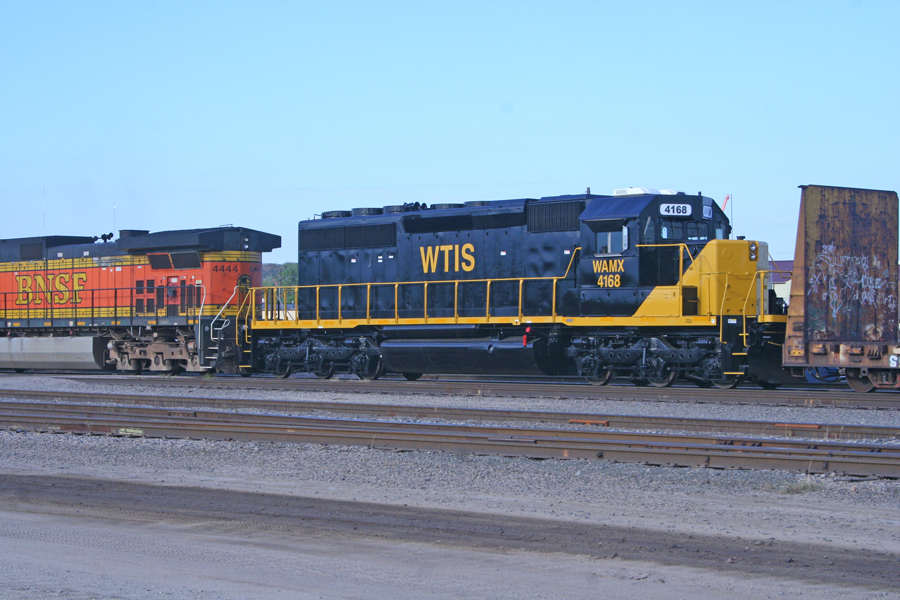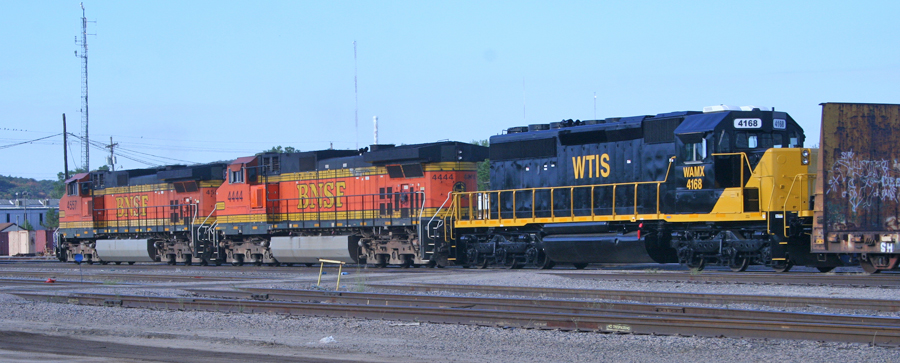 A group in Bartlesville, OK is trying to raise money to restore a former ATSF caboose and tank car for display with the ATSF #940 2-10-2 at the former joint MKT/ATSF station. Here we see the 10am train leaving the station for its trip southbound on their track to Tulsa. The passengers are riding in RDC-1s owned by the Great Plains Passenger Train company.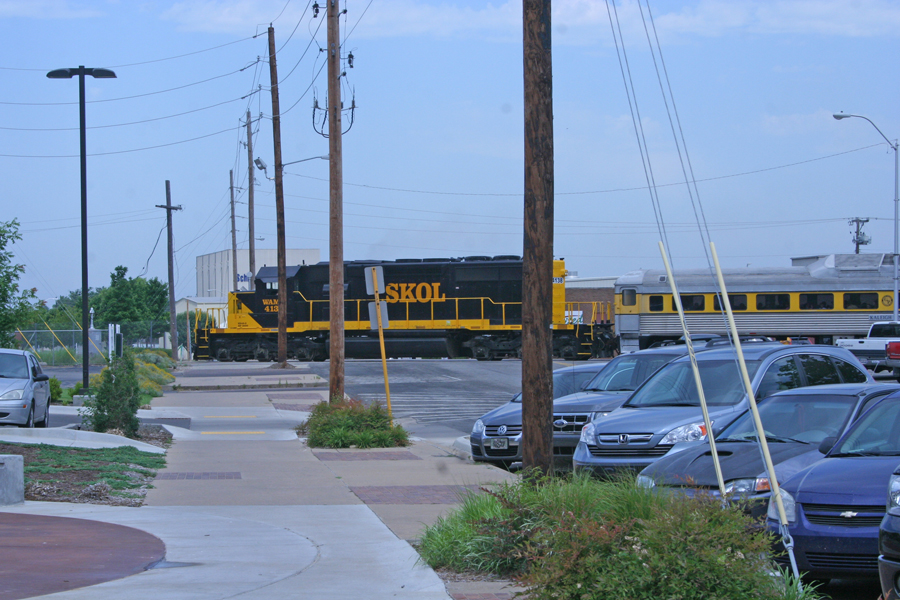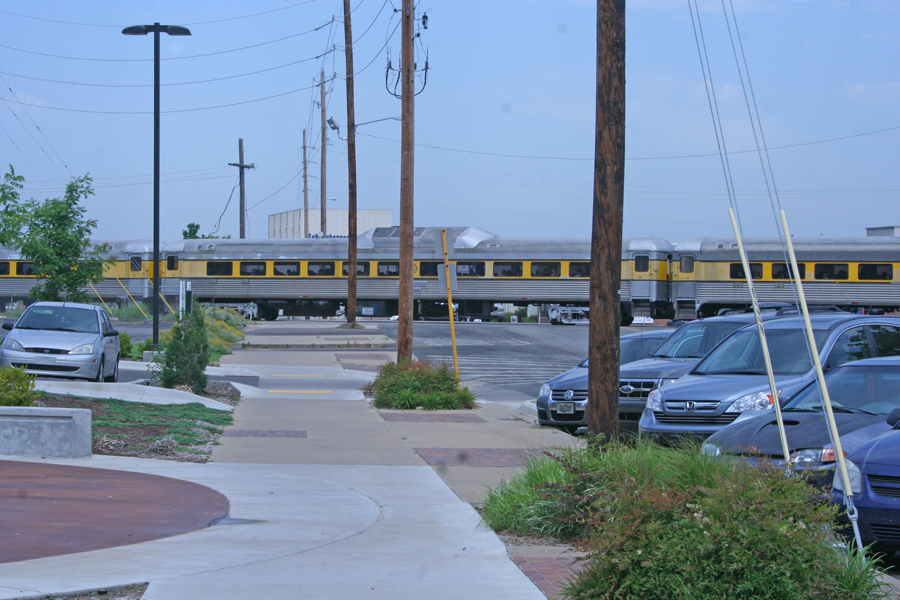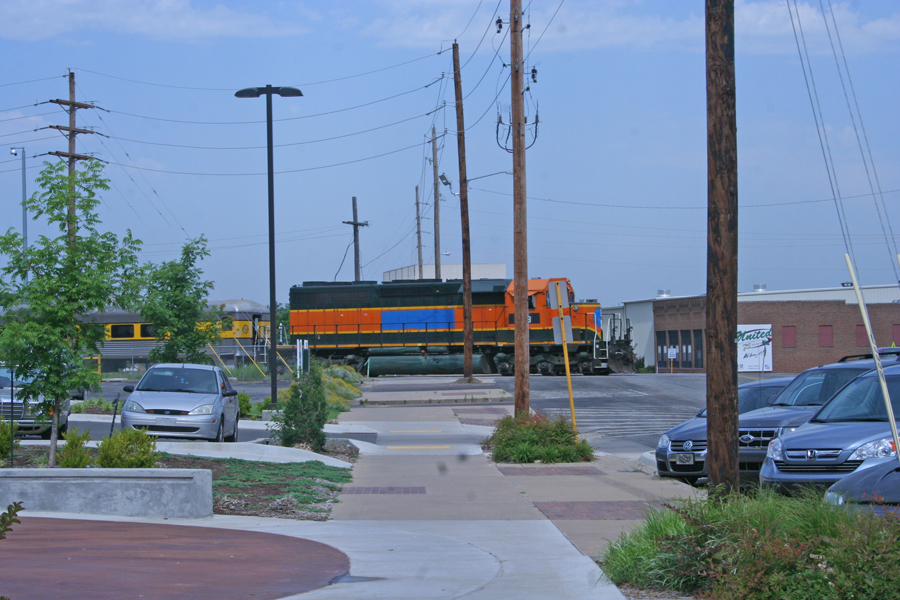 The train returned around 11am. We shot it at the 5th Street crossing.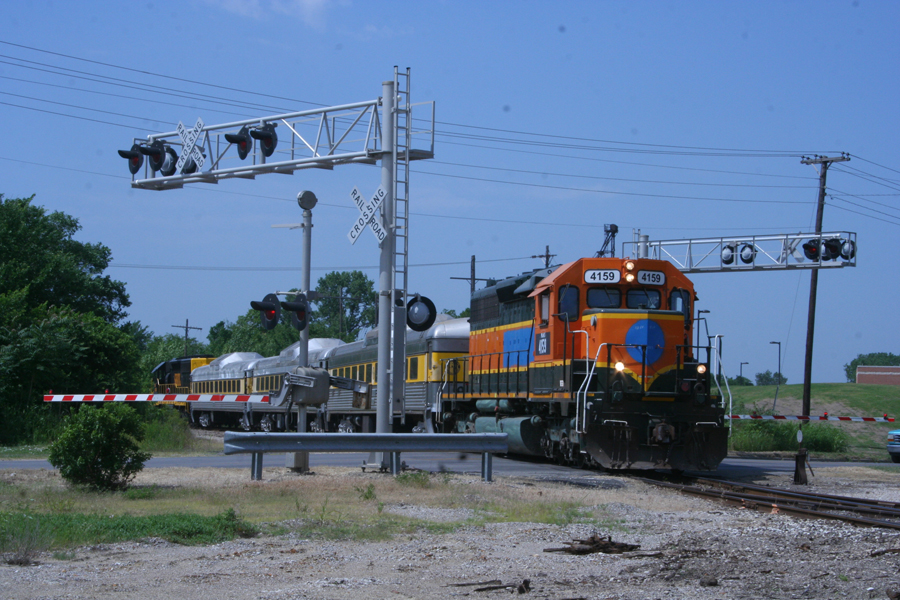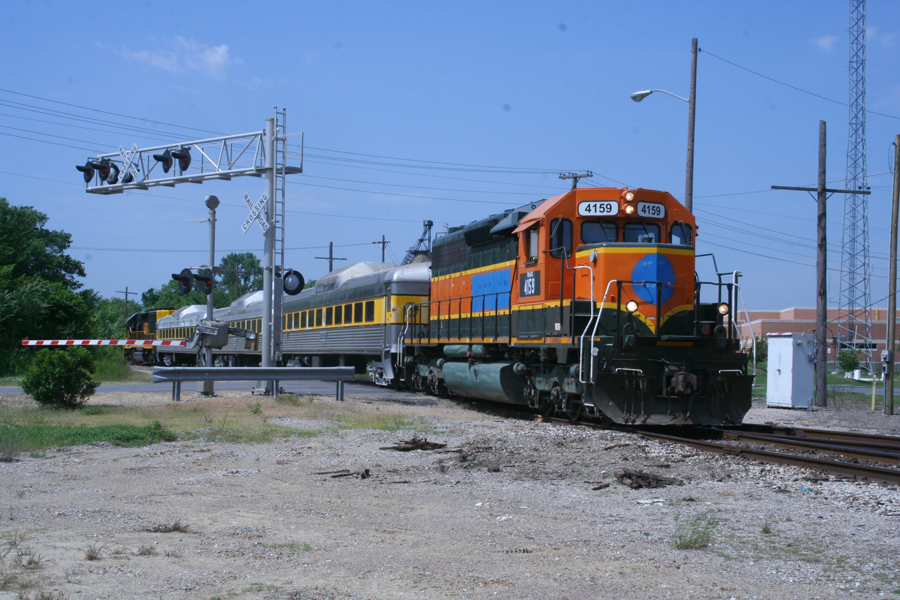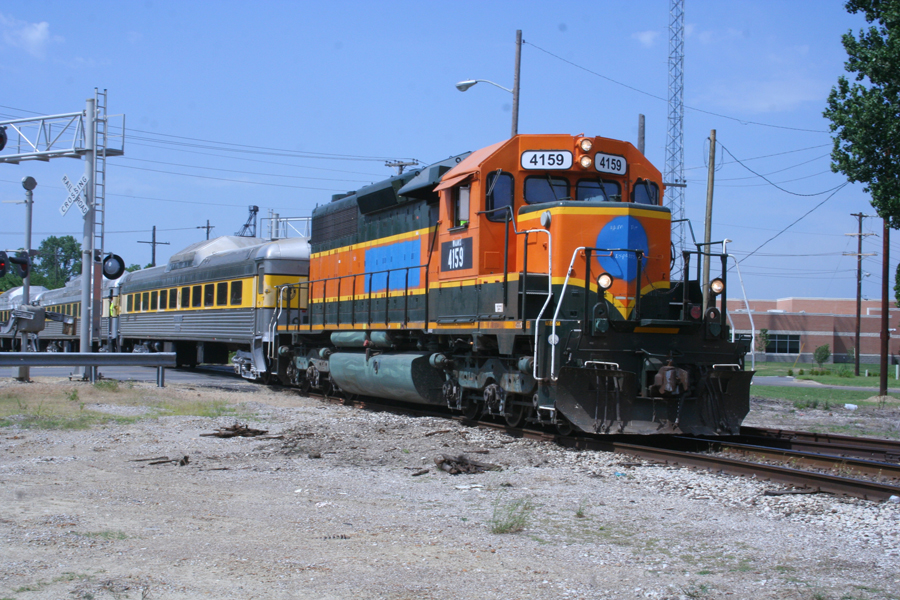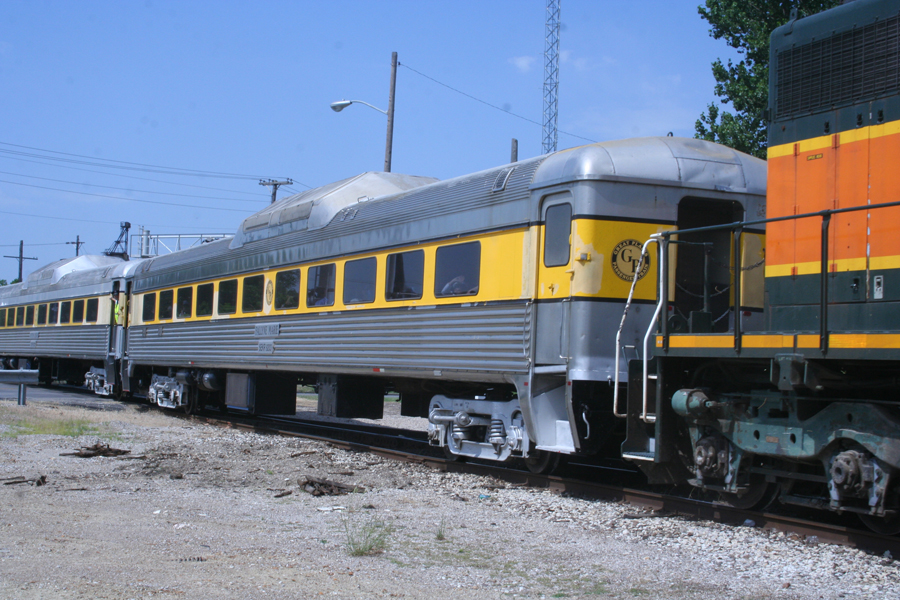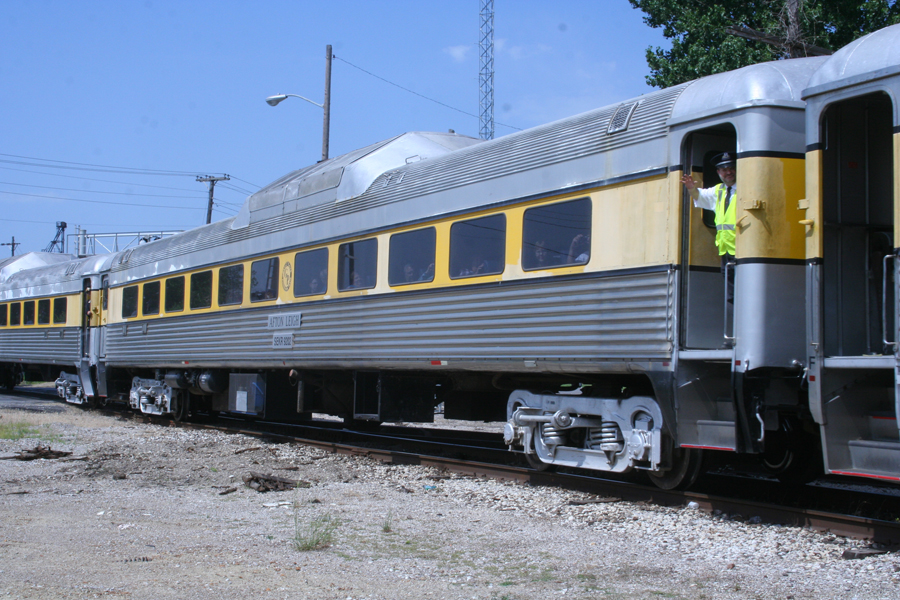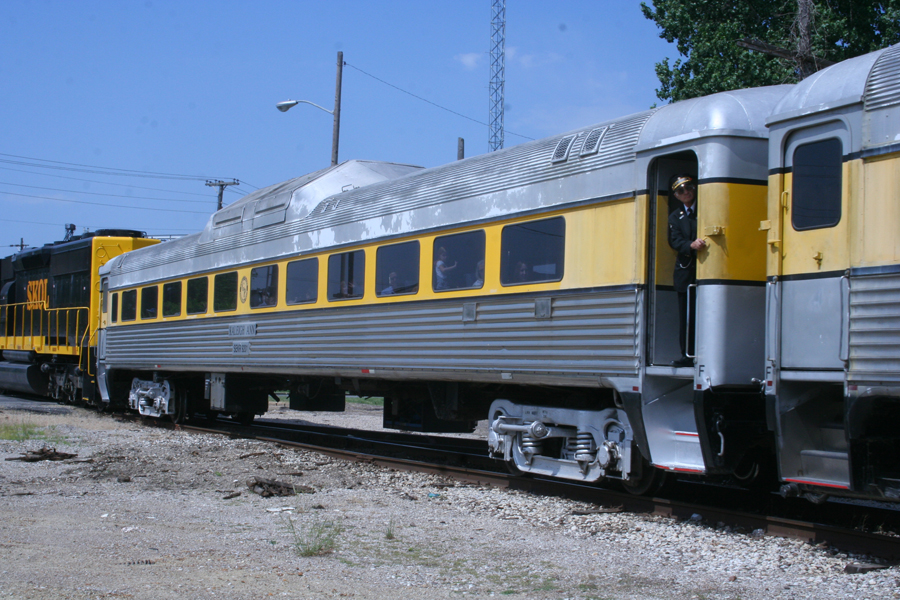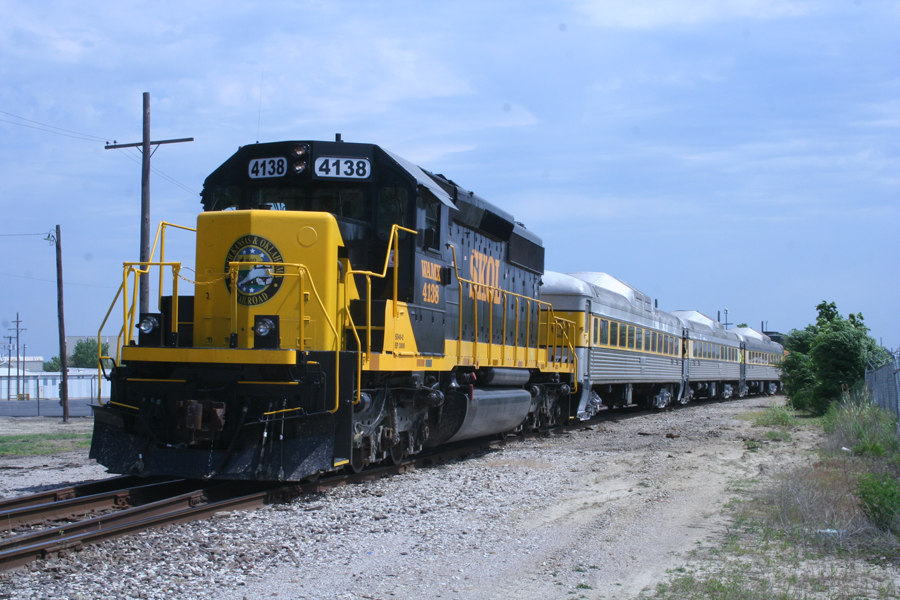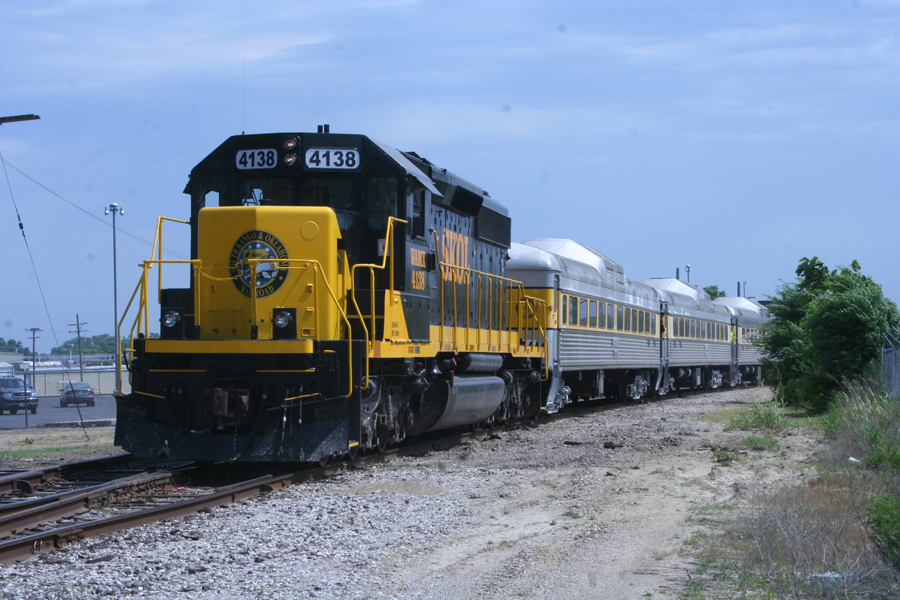 These WAMX units are dragging a string of cars north for the Kiamichi.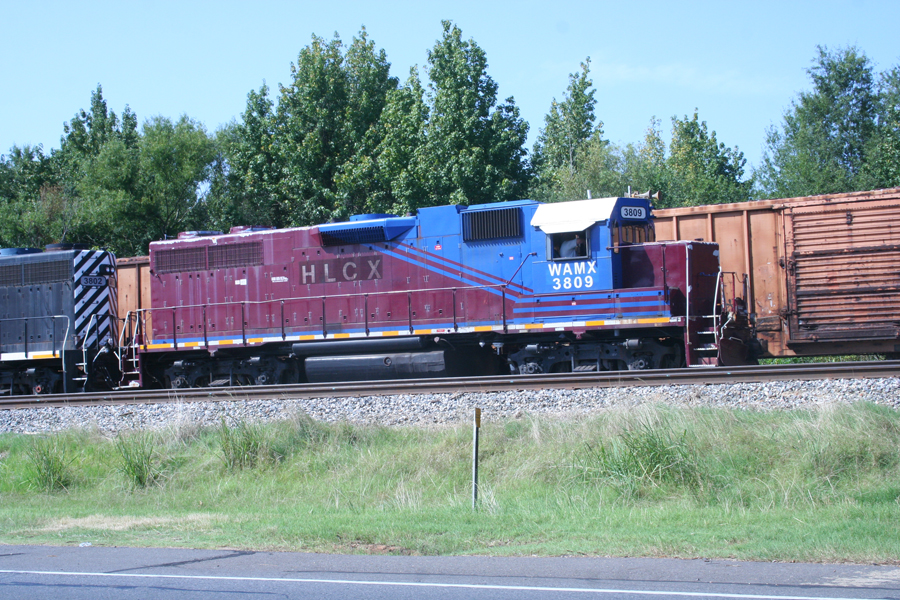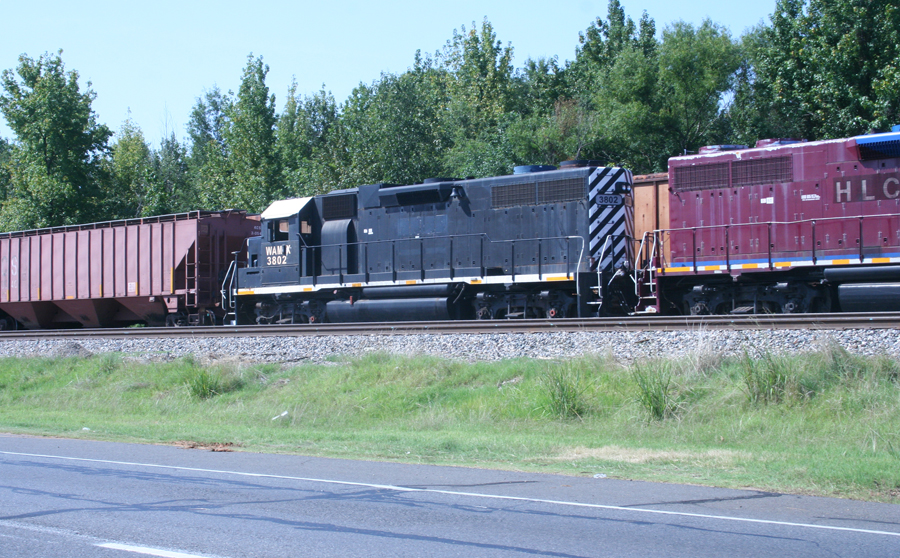 The next movement involved these WAMX locos on a train off the Stillwater Central, former Frisco line form Tulsa to Oklahoma City, heading to the South Kansas and Oklahoma which connects to the BNSF in downtown Tulsa.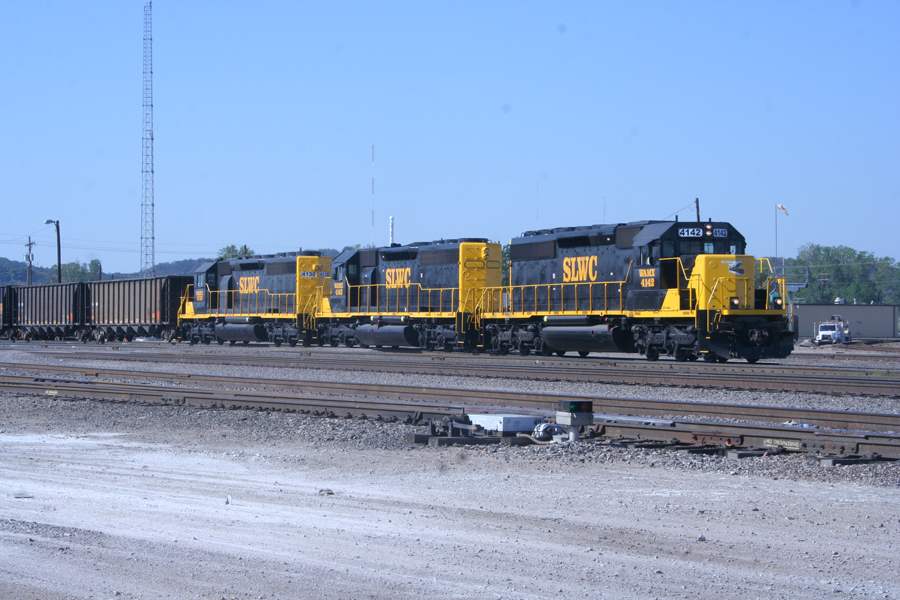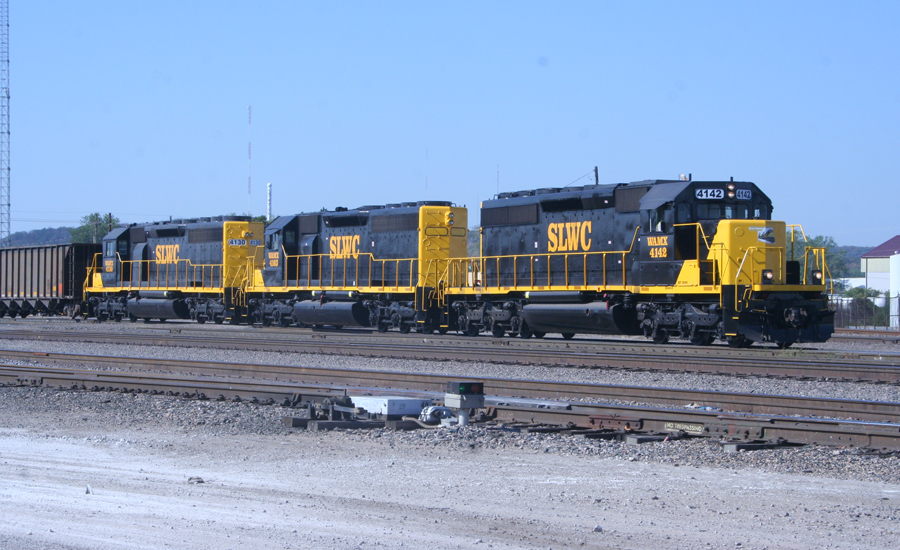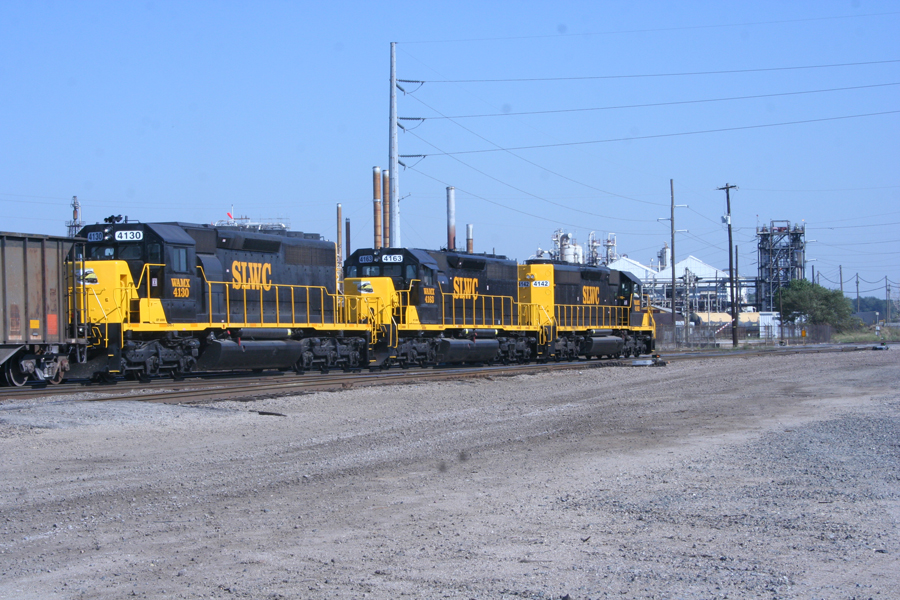 March 7, 2013
Jan had a 7am doctor's appointment in Tulsa. After it was over, I headed for Owasso to see if I could get the WSOR business train. I got stopped by a traffic light in Owasso within sight of the tracks. About the time the light changed, the flashers started with this blocking my path. This was shot through the windshield and the bug splatter.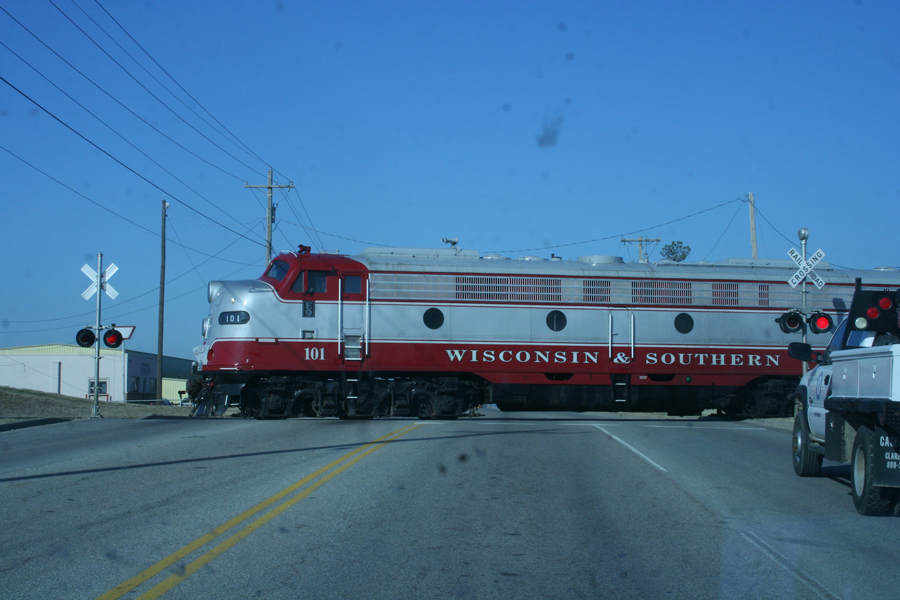 Now out the drivers window.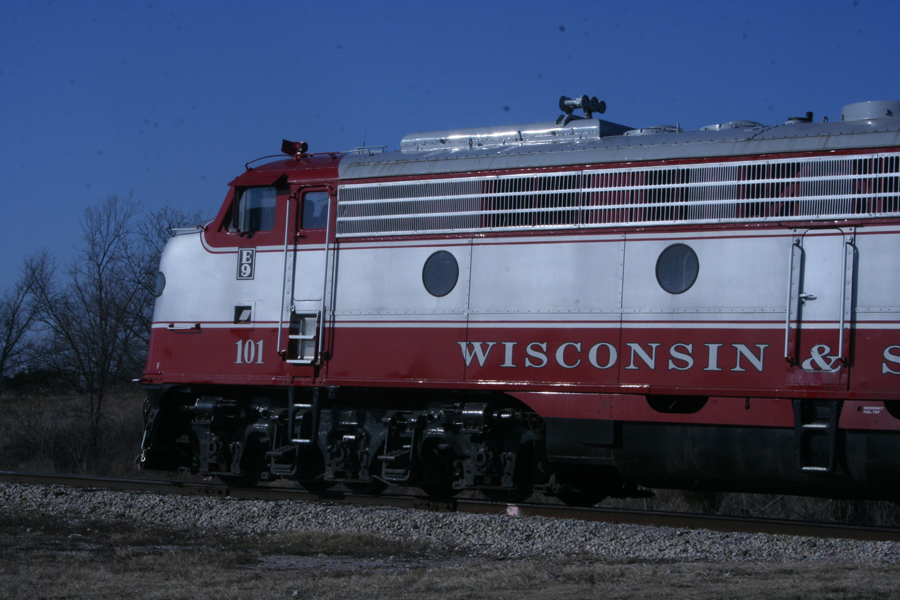 I then turned the car around and parked for these shots.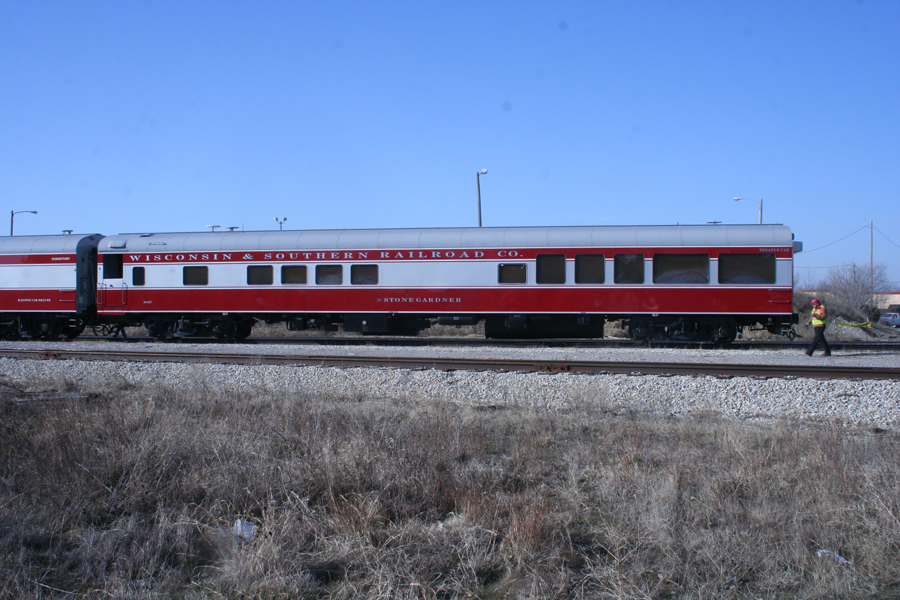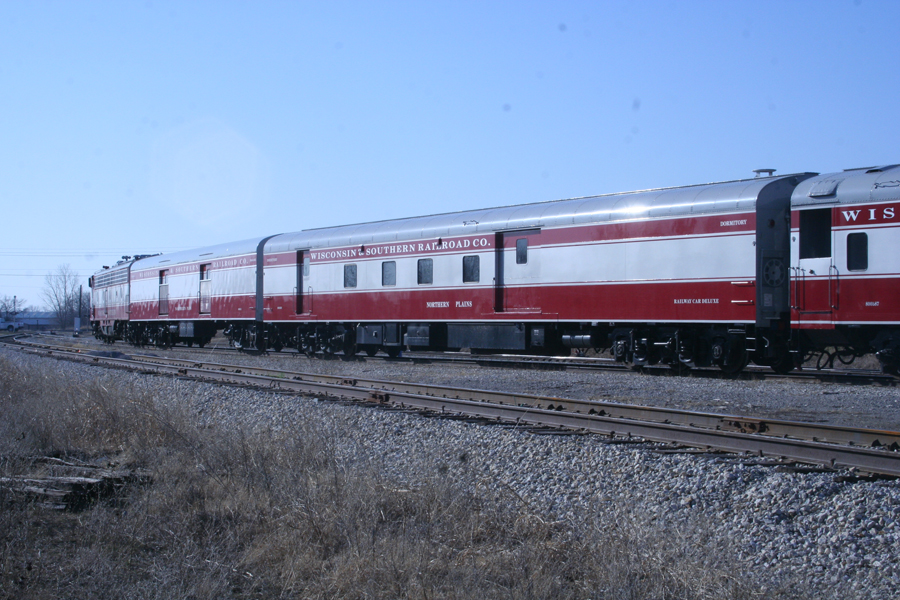 I then drove back and parked near the crossing for these shots.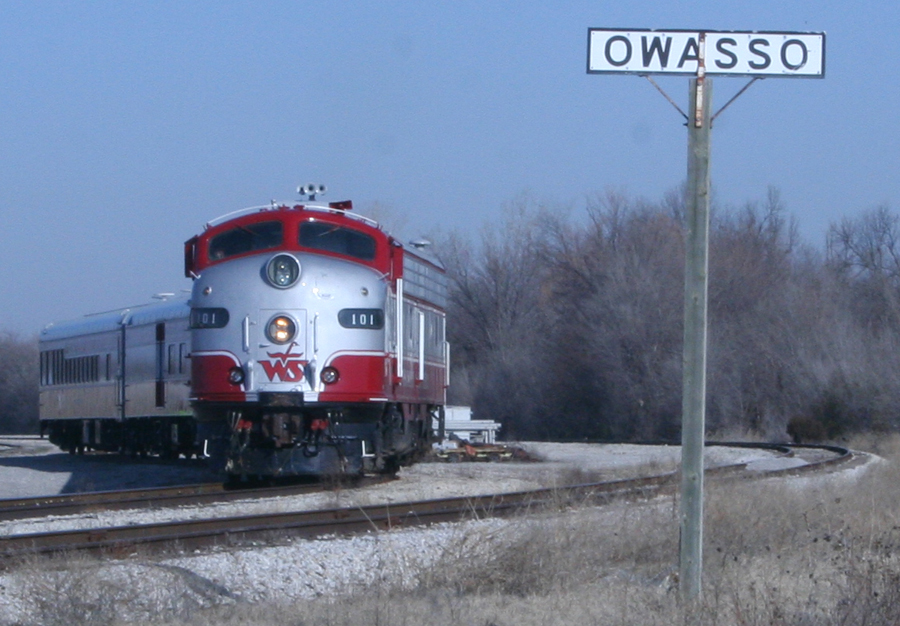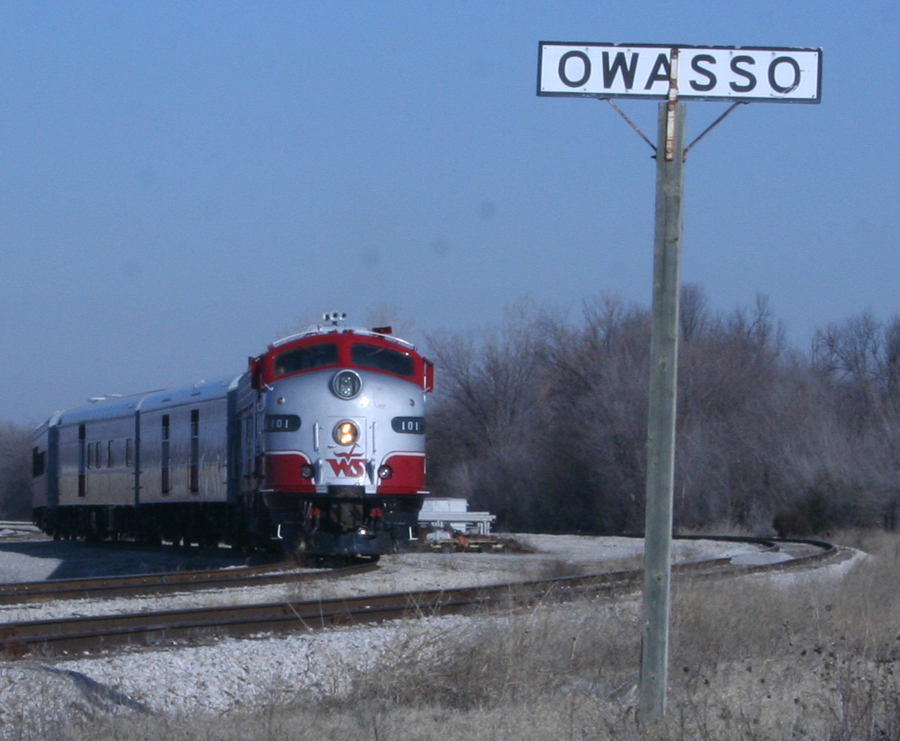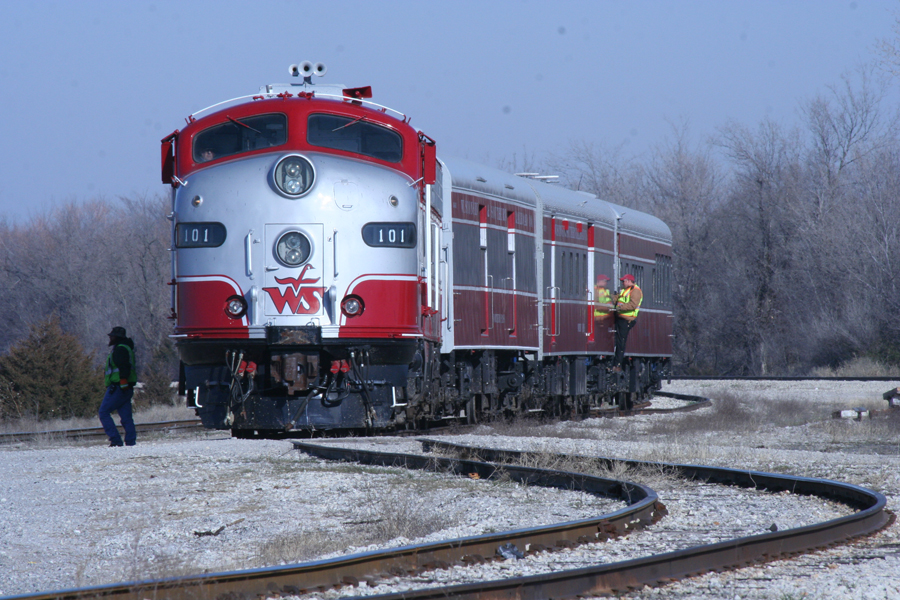 I then moved the car back to near the yard where the train was parked.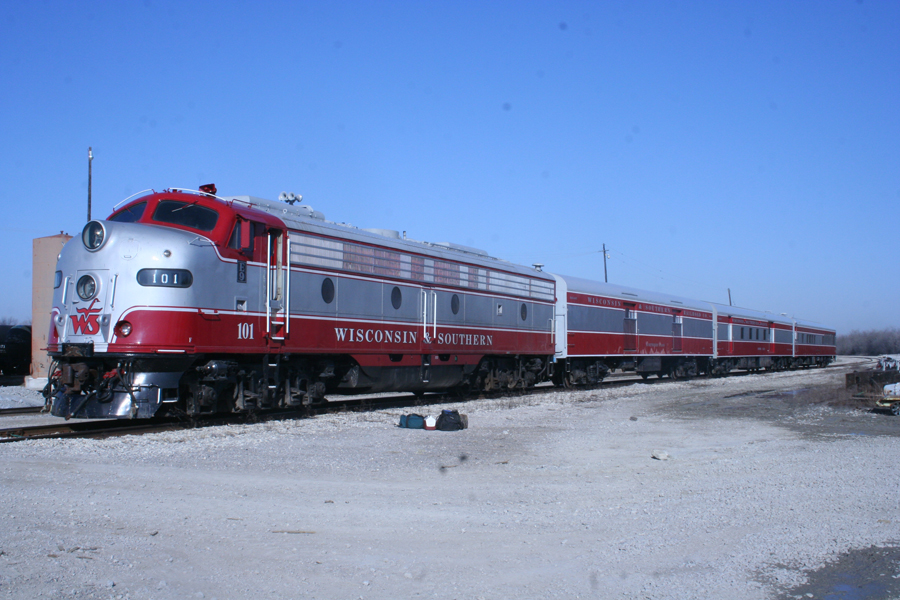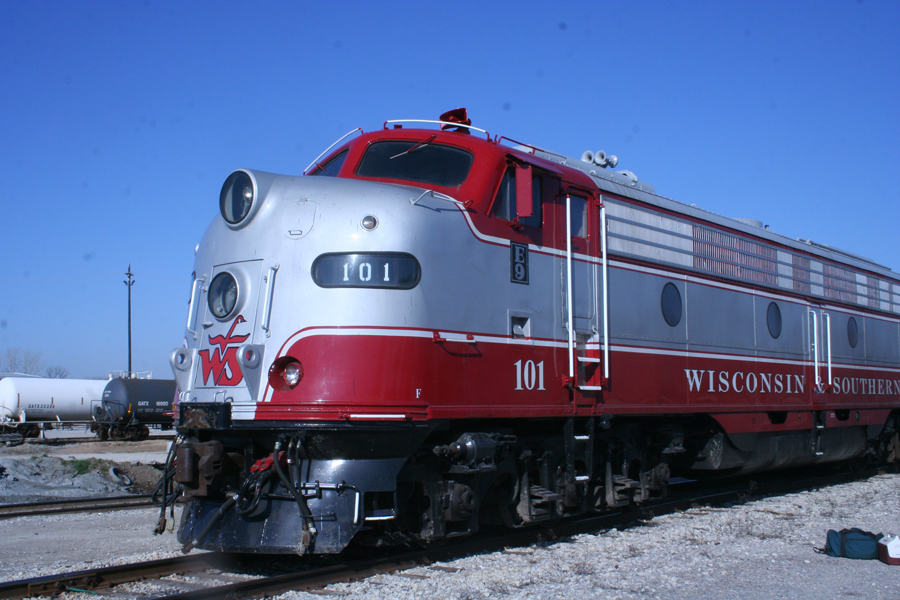 This WMAX freight is seen in the former ATSF yard in Owasso, OK.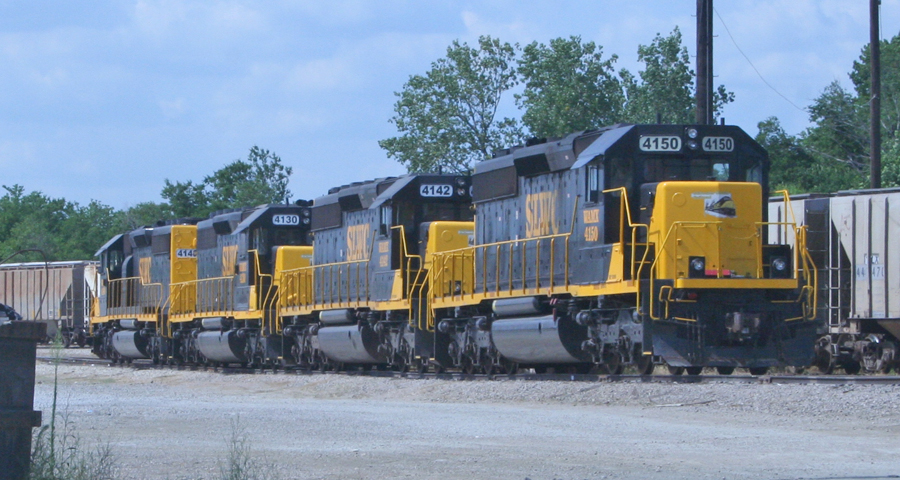 Upon arriving near Urban in downtown Tulsa, I discovered this train on the SKOL in the yard north of Brady Ave.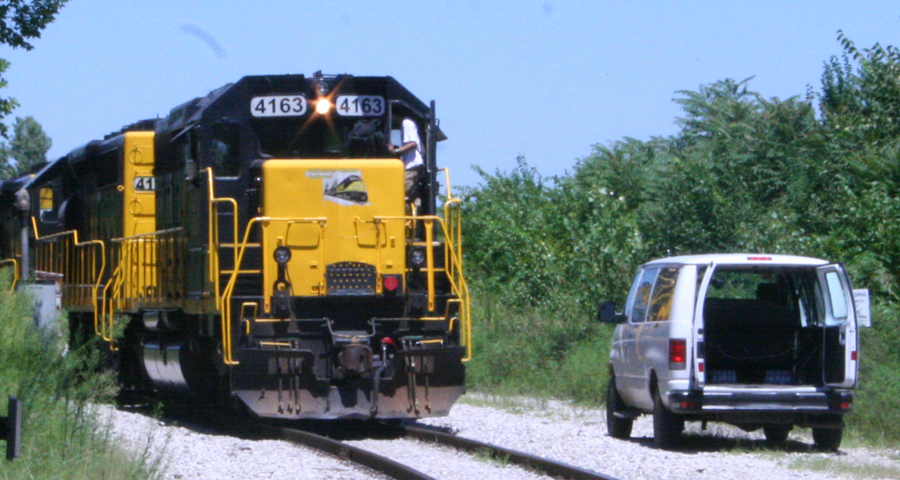 Was was surprized to discover that the SKOL train was still sitting on their mainline.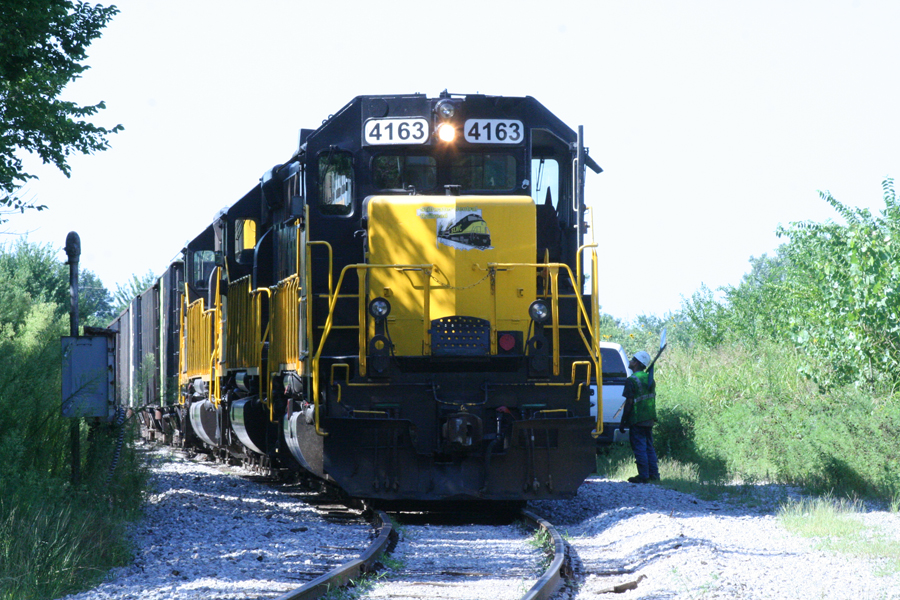 I also discovered this unit sitting in their Tulsa yard.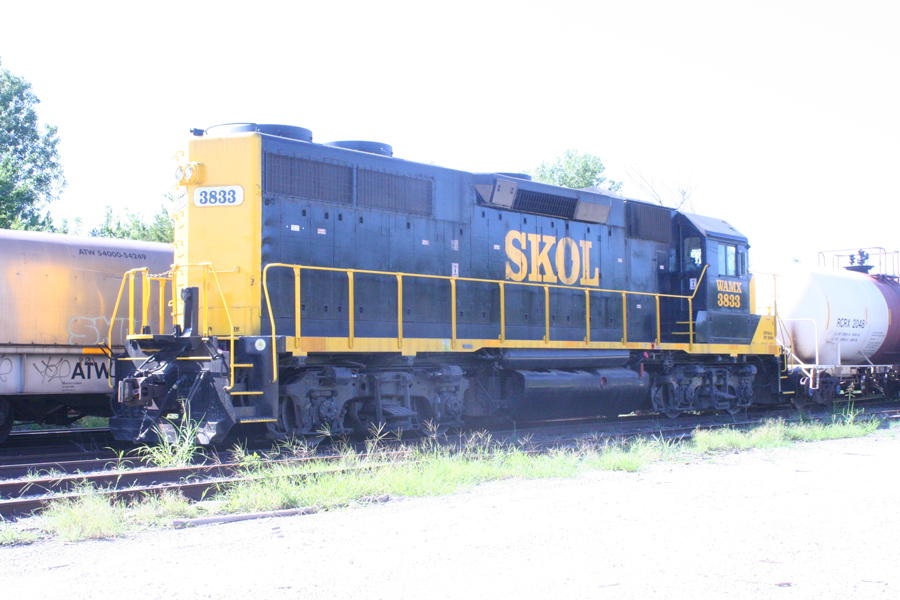 This page was designed and is maintained by Mike Condren. If you have materials
that you would like to contribute, contact me at mcondren@cbu.edu