Terminal Rail Road Assoication
of St. Louis
by Mike Condren
St. Louis Union Station is all decorated for Christmas on Dec. 16, 1967.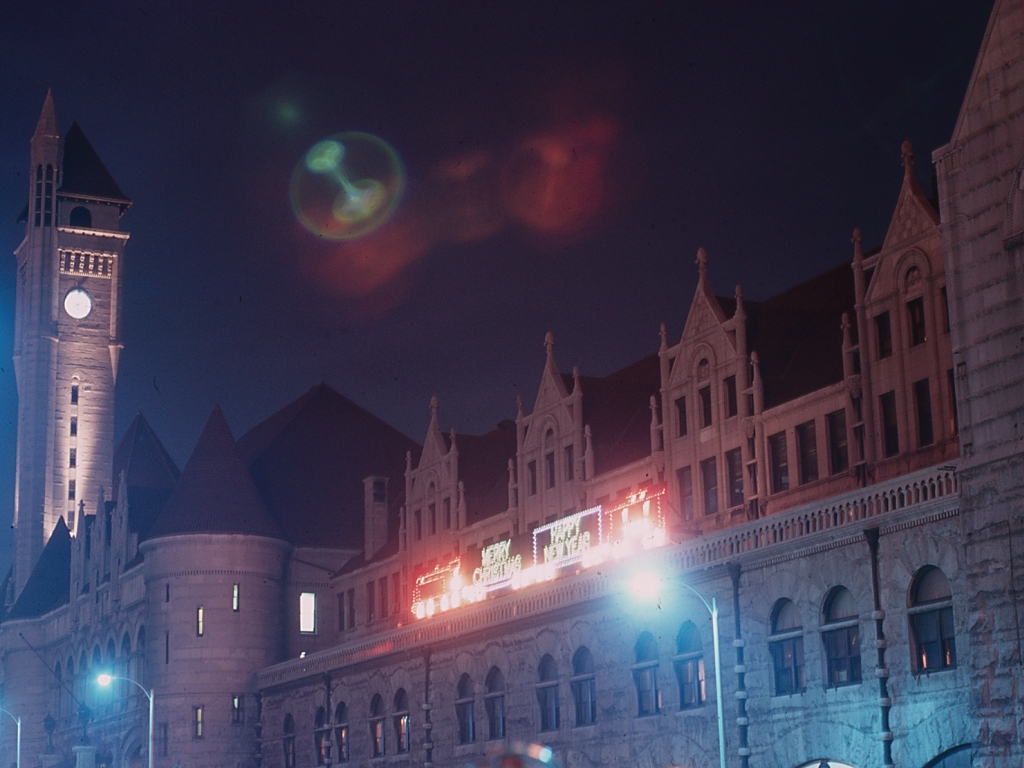 Concourse in 1969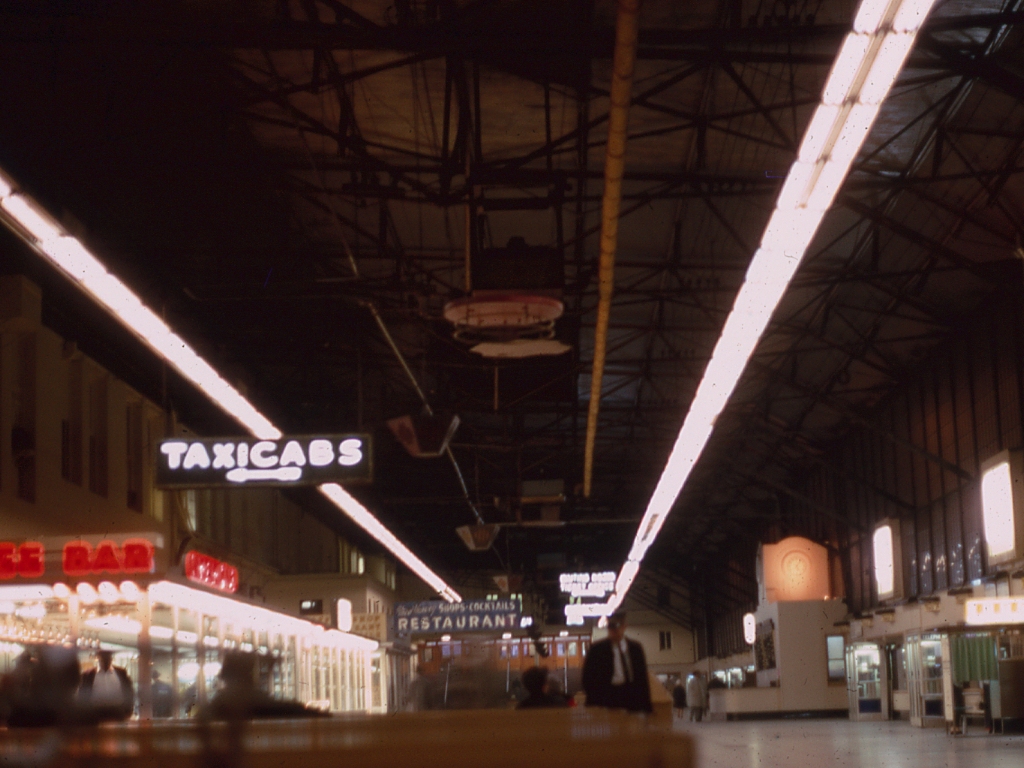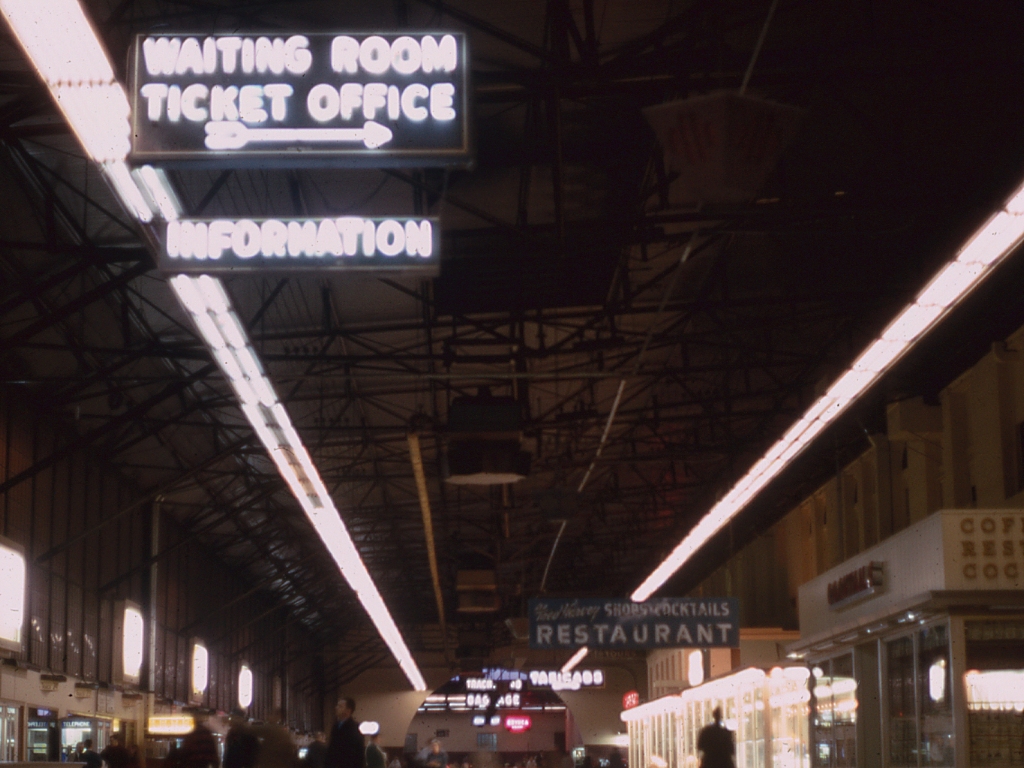 Here are a couple shots of the clock tower taken in the late 1960s.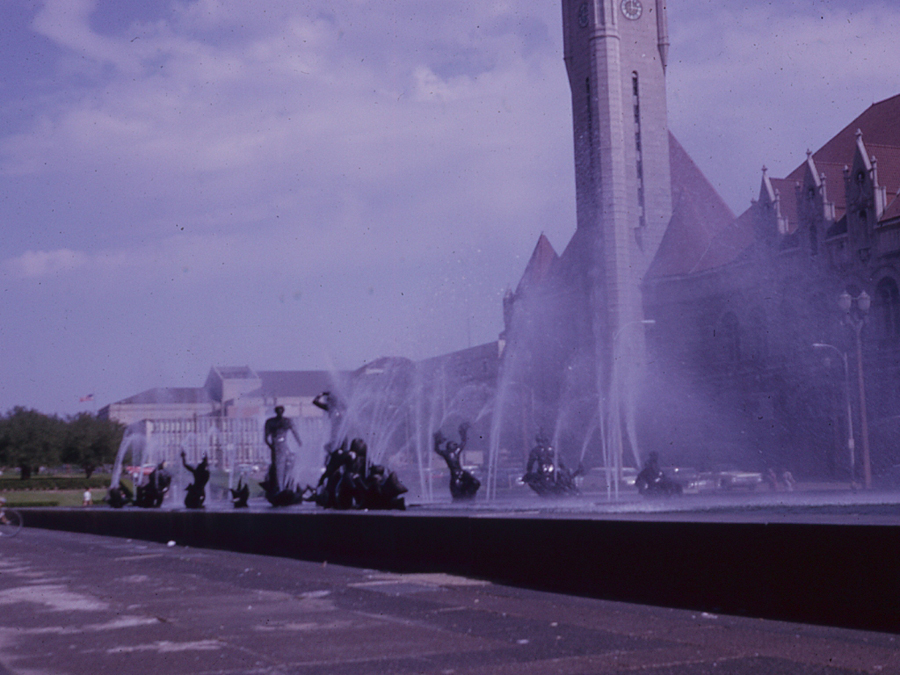 To say that Union Station has been a part of my life would be an understatement. Here you see me on July 18, 1948 in front of the fountain with my Dad. We went to St. Louis to watch the Cardinals and its star Stan Musial. Based on the May 15, 1948 starting date for the streamlined Meteor, we rode to St Louis from Monett and return on the streamlined train.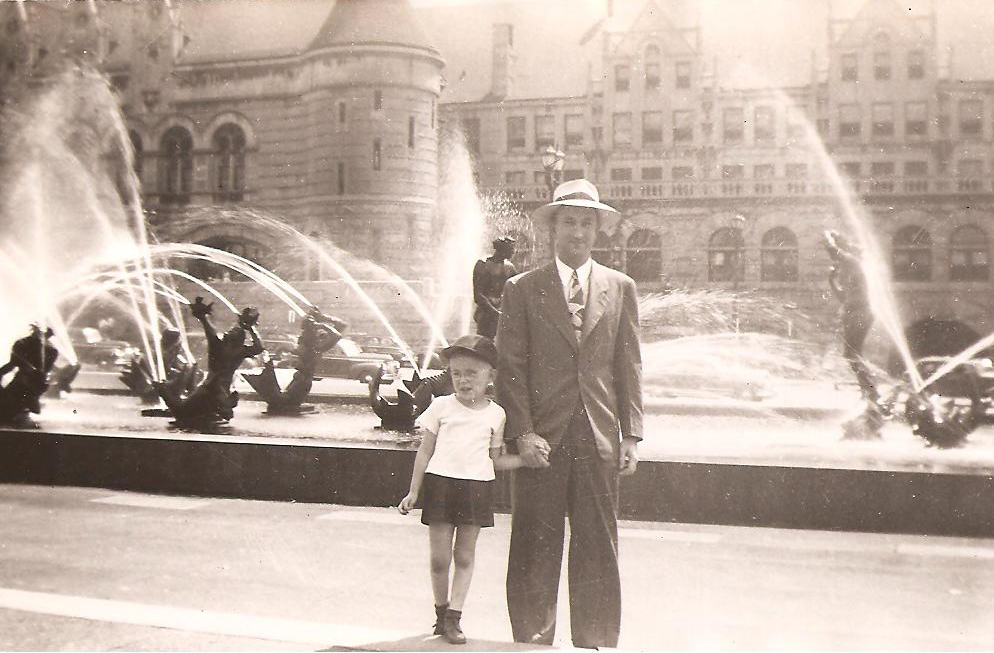 This night time view of the approaches to Union Station was taken from the 21st St. birdge over the tracks on Dec. 17, 1966.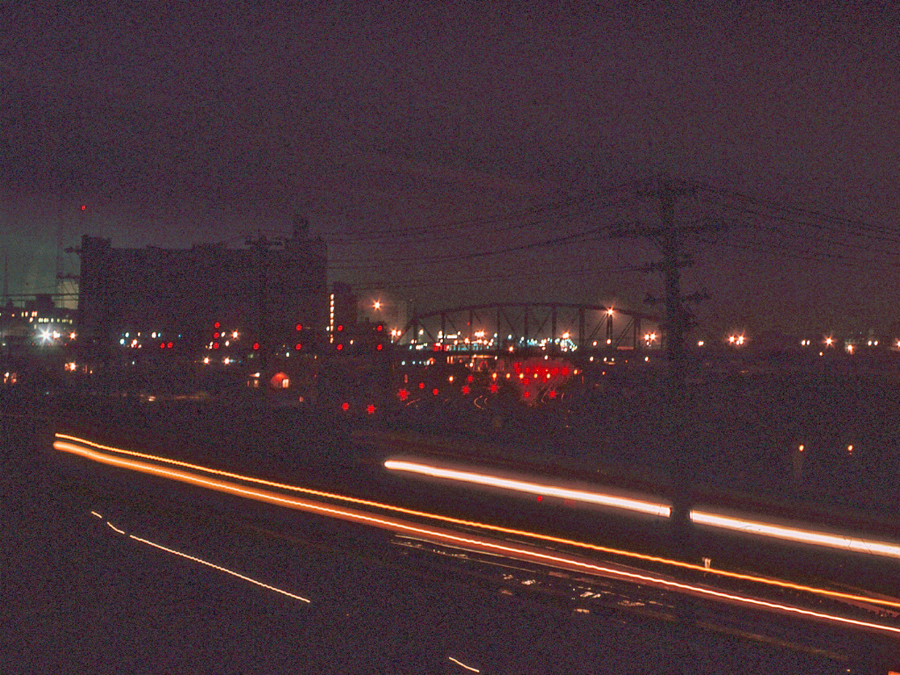 This view shows the 1966 Busch Memorial Station which was designed by Edward Stone (a fellow University of Arkansas graduate) and the entrance to the tunnel which leads to Eads Bridge and is still used by the Metrolink "street cars".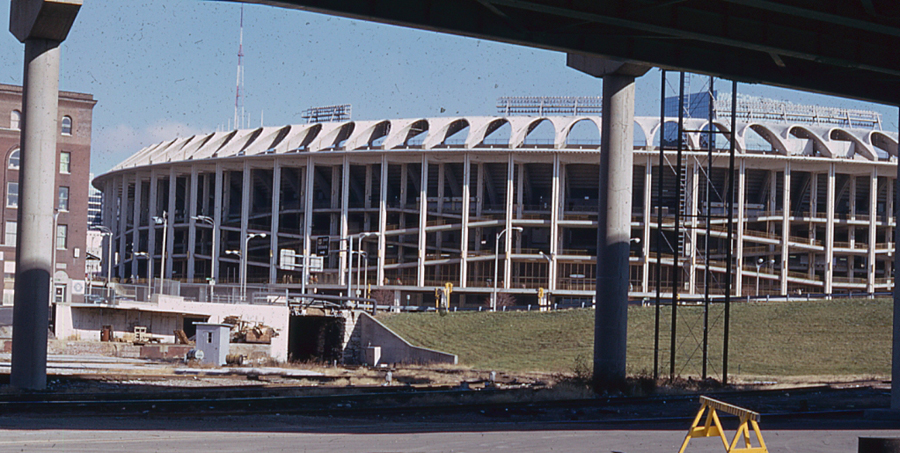 Gratiot Tower
Graiot Tower is located between the line to the River Front line by the Arch and the MacArthur Bridge across the Mississippi.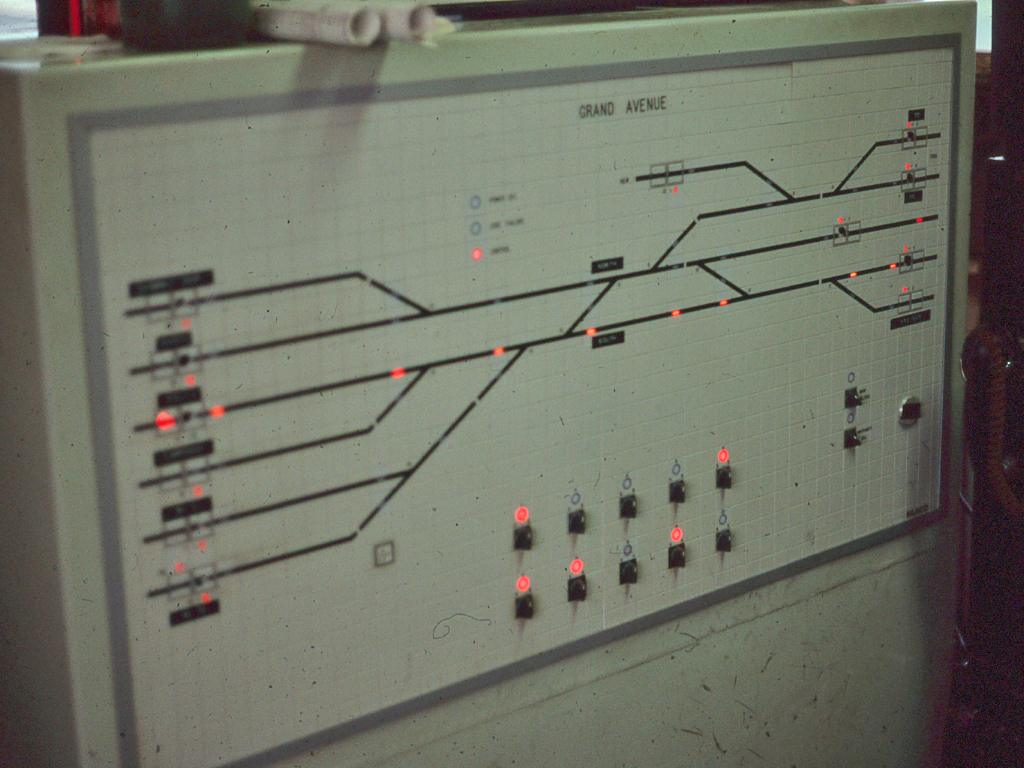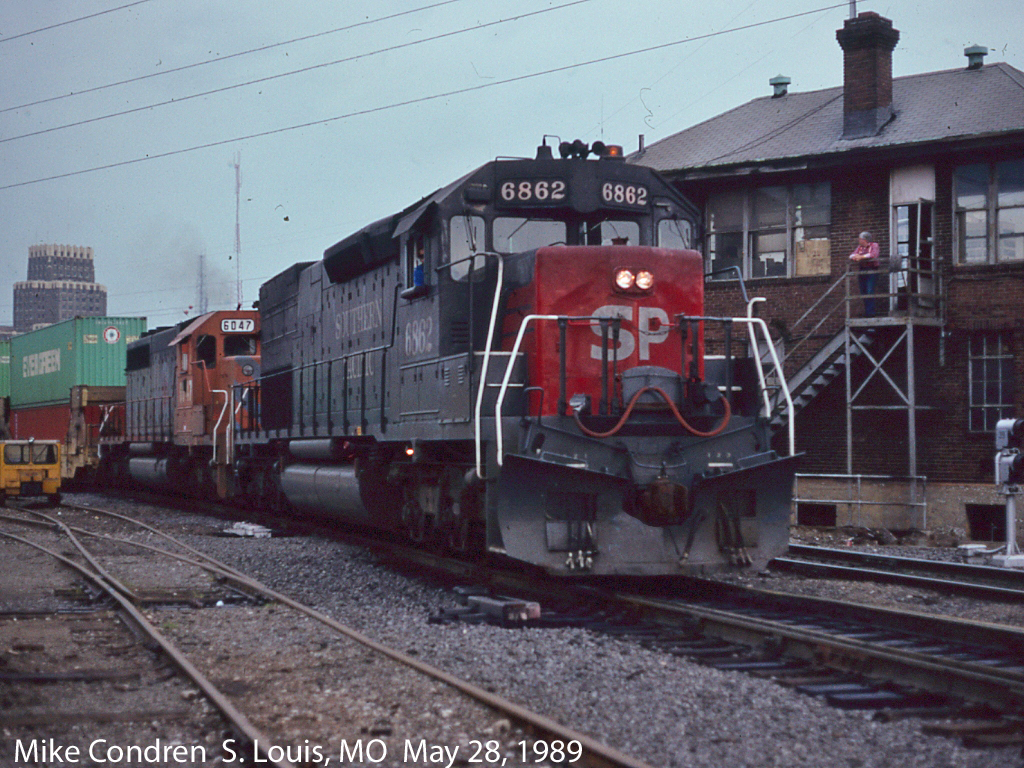 Locomotives
This page was designed and is maintained by Mike Condren. If you have materials
that you would like to contribute, contact me at mcondren@cbu.edu