Tennessee Yard's New Intermodal Terminal
Five production cranes for the loading/off loading of the rail cars, plus some stacking and loading/off loading trucks. Three feeder cranes stack/unstack from the piles of containers and feed containers into the stacks for the production cranes. These cranes are manufactured by Kone Cranes of Finland.

Much larger versions of these Seattle cranes are in use in Memphis.
These cranes cover 3 tracks and 3 lanes for trucks. In Memphis, the cranes can span 8 tracks, 3 truck lanes and 4 stacks of 4 high containers.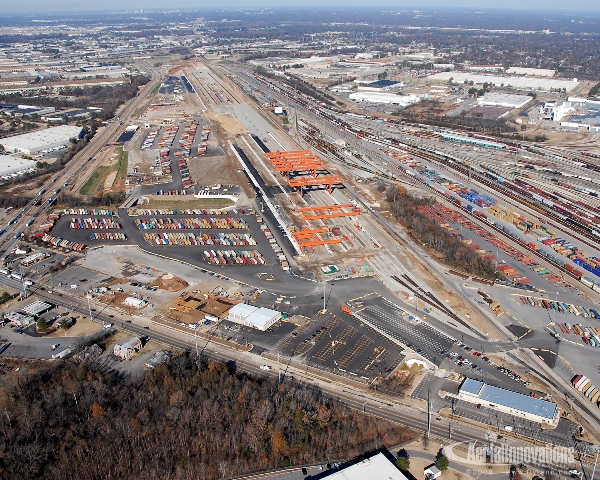 Contributed by Charles Turner
An aerial view of the new intermodal terminal. Four of the larger production cranes are erected with the 5th undergoing construction.
Hump Yard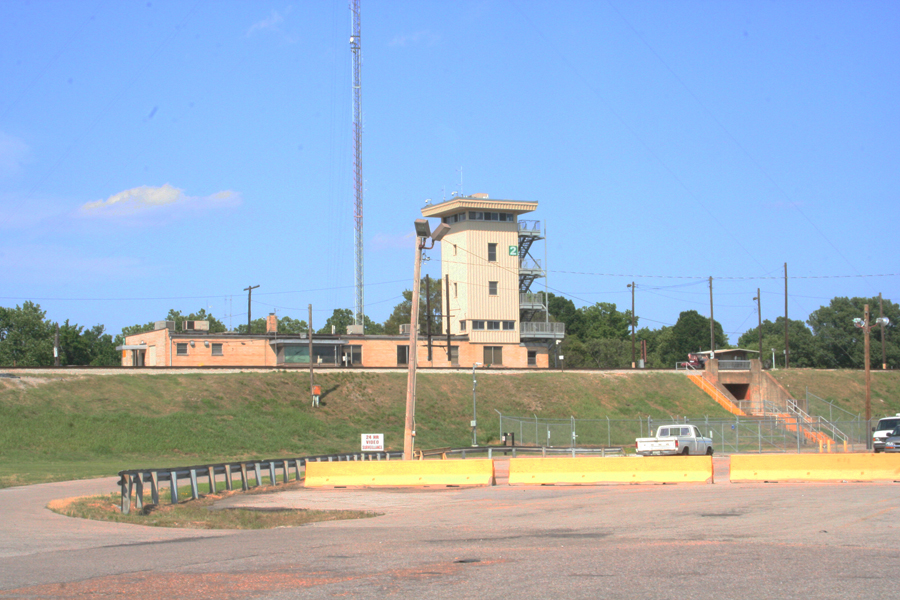 Crest tower of the hump yard.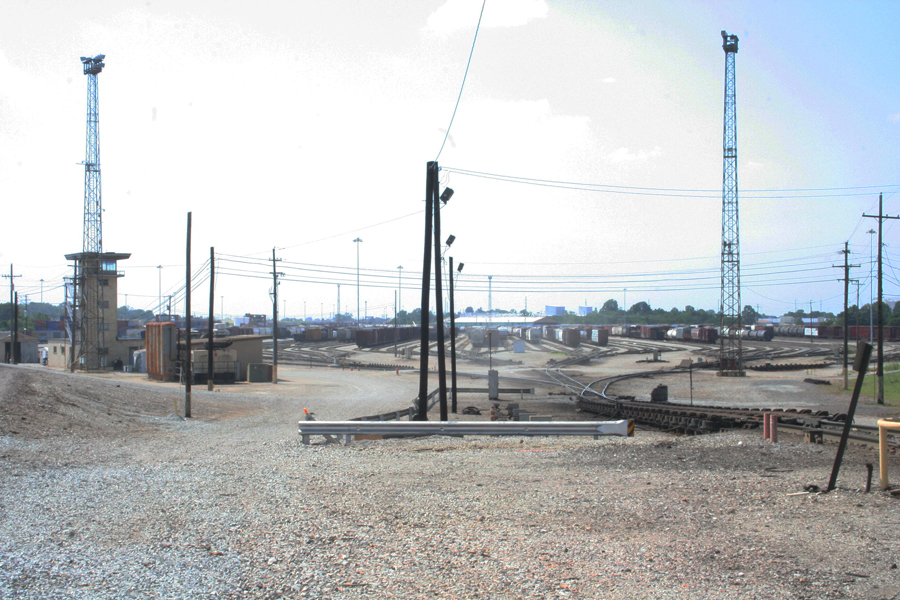 View from the crest of the hump.

A view of the bowl.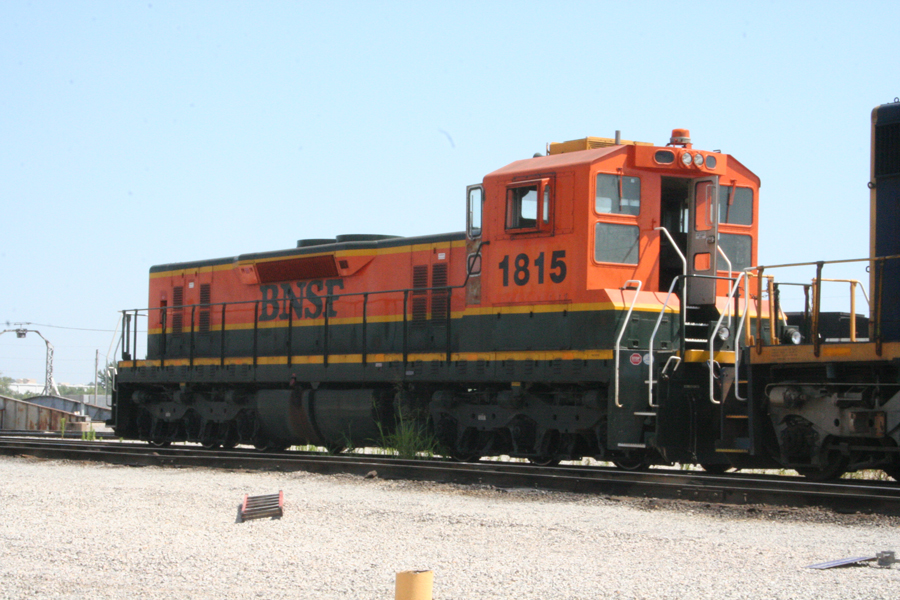 This is a slug used on the hump built on the frame of a retired SD unit.
Frisco Tennessee Yard, 1956 opening to BN control in 1980.
This page was designed and is maintained by Mike Condren. If you have materials
that you would like to contribute, contact me at mcondren@cbu.edu